The Chic Gatekeeper of High Fashion Imagery: Carine Roitfeld Story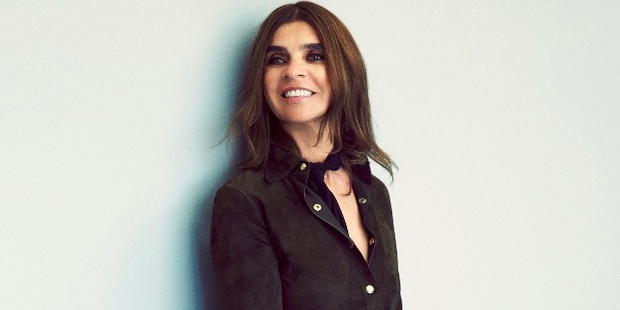 In celebration of this year's upcoming Mother's Day, SuccessStory will be featuring posts throughout this week related to celebrating the power of successful working mothers everywhere. Today, we are revisiting a profile of one of the world's best stylists and image architects who also happens to be the most stylish mother and grandmother in the fashion industry today. Get to know more about Carine Roitfeld and watch this space for more of our Mother's Day 2017 coverage.
Profile
The world of high fashion is a realm where the most elaborate fantasies of style and beauty come to life on the runways of major fashion capitals or in the pages of upscale glossy magazine titles. In the case of the latter, the glamorous photographs of models dressed in stunning clothes that we see on the pages of fashion magazines are the work of some the finest image architects on the planet. The work of fashion designers everywhere requires considerable legitimacy and promotion in order for consumers to purchase their garments, and one of the best ways to achieve this is when their clothing is featured in a top fashion magazine. The job of a fashion editor is to take clothes straight from the runway and work with a team of creatives in order to produce a series of photos which capture a story that evokes a certain kind of sartorial fantasy for the reader. And of the many fashion editors who are venerated by chic fashionistas everywhere, Carine Roitfeld is probably their number one champion when it comes to the art of high fashion imagery.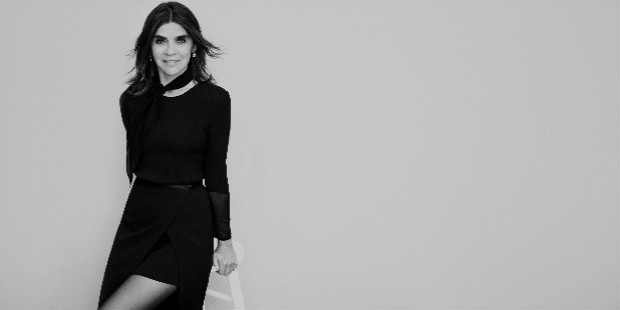 To those in the know, Carine Roitfeld's name immediately conjures daring and potent images of fashion and beauty that isn't grounded in reality but one where fantasy is allowed to frolic to its most extreme levels. Unlike her other peers within the business of fashion journalism, Roitfeld is unafraid to be a provocateur in the sense that she pushes the very limits of what fashion can be and possesses the capability to produce editorial stories that showcase an exceptional eye for artistic craftsmanship and a playful spirit that allows her to infuse a sense of irreverence. Roitfeld is a firm favorite among photographers, makeup artists, and hairstylists in the industry because she consistently takes risks at every single photo shoot, fashion show, or ad campaign that she is asked to style with undeniable flair and panache. Although she represents the embodiment of sexy Parisian glamour, Roitfeld is considered as a truly global style icon where she has fanatical devotees worshipping her every move from major fashion capitals such as New York, London, Milan, and Tokyo.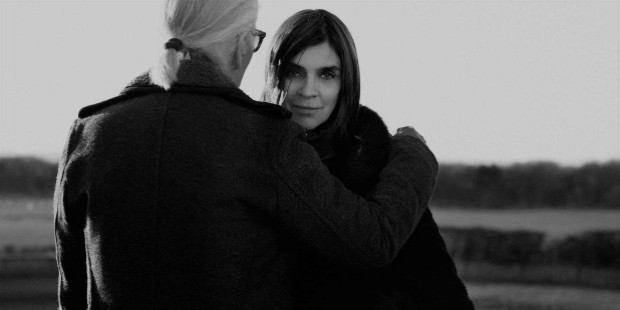 With her slender physique, gorgeous features, and her edgy yet elegant sense of style embedded in luxurious French aesthetics, Roitfeld's ascent into the firmament of high fashion stems primarily with her talent as a premier stylist with a knack for combining looks that has helped usher the template for what modern and successful Parisian women look like today. Throughout the course of her impressive and illustrious career in fashion, she has served as the creative consultant for major luxury brands like Gucci and Yves Saint Laurent, as well as her formidable appointment as editor-in-chief of Vogue Paris for ten years. She has the firm backing and support of all the top designers such as Karl Lagerfeld, Riccardo Tisci, Alber Elbaz, Joseph Altuzarra, and Tom Ford who consistently cite Roitfeld as the perfect muse for inspiration in their seasonal collections.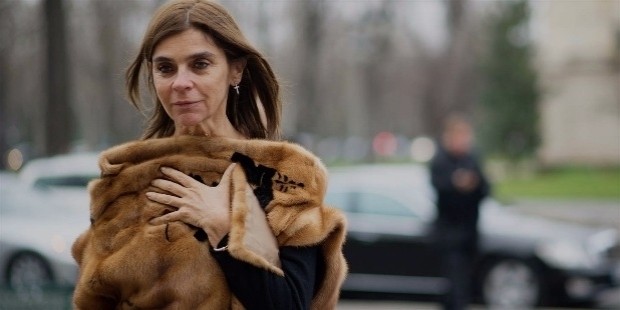 Unlike her equally powerful counterpart in the form of Anna Wintour, Roitfeld wields a different sort of influence as a fashion editor as she focuses largely on the endless pursuit of telling breathtaking and borderline controversial editorial stories as a means to disrupt the largely conservative and ostentatious realm of high fashion. She is conspicuously heedless with making fashion accessible or wearable to the average reader, but nevertheless her lavish and well-curated photo spreads contains a visual strength and ingenuity which inspires people to dream big and pursue their sartorial passions. It is this particular aspect that makes Roitfeld a bonafide tastemaker of broad influence and one of the most valuable and enduring figures shaping the very business of fashion journalism, styling, and photography as a whole.
Early Life
Born on September 19, 1954 in Paris, Roitfeld is the daughter of a Russian-born French film producer and has two brothers. She grew up with a very bourgeois upbringing as her family lived in the upscale 16th arrondissement ("district" in English) of Paris.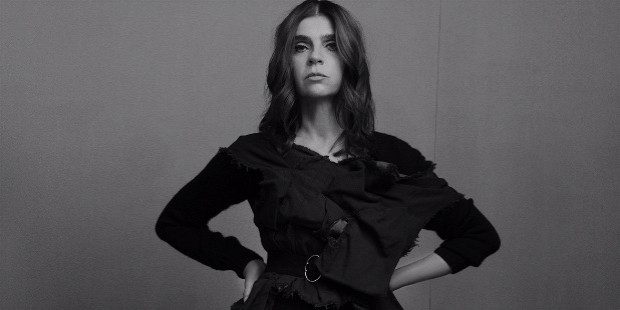 Roitfeld's first foray into fashion was when she was discovered by a British photographer's assistant in Paris and was subsequently scouted as a model.
Career Beginnings
Her early stint as a fashion model eventually led Roitfeld to pursue a career in fashion journalism, where she felt more comfortable working behind the scenes. She started out as a writer and then slowly worked her way up as a stylist for the French flagship fashion magazine, Elle, which is viewed as one of the biggest competitors of Vogue Magazine. During the 1990s, Roitfeld also acted as a muse and consultant to Tom Ford when he held the post as the artistic and creative director for both Yves Saint Laurent and Gucci, the latter of which Roitfeld would be famously responsible for creating the designer label's "porno chic" aesthetic evident in their racy and highly polemical ad campaigns that featured beautiful models—both male and female—photographed in sexually explicit poses and wearing (or in some cases, partially nude) provocative Gucci garments designed by Ford.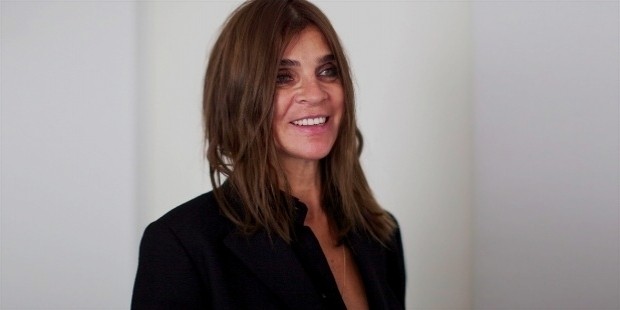 At French Elle, Roitfeld worked for fifteen years alongside Carlyne Cerf de Dudzeele, a vivacious and outgoing fashion editor known for her signature styling of mixing expensive high-end designer garments with cheap and affordable mass-market clothing. Both women would soon leave Elle at different periods to join their most imposing rival in fashion magazine publishing: de Dudzeele was tapped by Condé Nast—the media company that owns Vogue—as the fashion director for American Vogue in 1985 and Roitfeld herself was approached to become the editor-in-chief of Vogue Paris in 2001.
Rise to Style Supremacy
Thanks to her attention-grabbing work with Ford at Gucci and Yves Saint Laurent, Roitfeld ascended to the editorship of Vogue Paris at a time when the magazine was struggling to keep up with its sister publications in the United States and Italy. Roitfeld was determined to restore the core identity of the magazine by removing all foreign staffers on April 2002, thus making Vogue Paris exclusively worked by French creatives for the first time in several years. Her appointment at French Vogue also coincided with the rise of many young and talented designers at some of the biggest fashion houses in Paris, which helped Roitfeld's mission to inject a more youthful and vibrant energy to the magazine.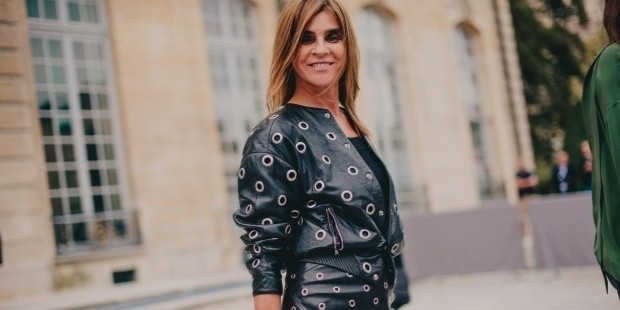 It was in Vogue Paris where Roitfeld improved and sharpened her skills not just as a magazine editor, but as a stylist who is able to conceive of the most exciting and imaginative photo spreads. She set herself apart from the English-language versions of Vogue in the United States and the United Kingdom by featuring fashion models on the covers of her magazine rather than famous actresses or musicians, as a way to make the title more upscale and high fashion. She is also known for producing more editorial stories rather than commerical spreads, which is to say that the image content featured in the magazine is oriented to a more opulent demographic as opposed to a more attainable and practical class of readers. Like her styling work at Gucci with Tom Ford in the nineties, Roitfeld's reign at Vogue Paris was not without its fair share of controversy from critics. Despite the criticism, readership and subscriptions under Roitfeld's editorship significantly increased, along with its advertising revenue that also enjoyed a lucrative rise in sales.
Personal Life
Roitfeld is involved in a long-term committed relationship to Christian Restoin, the founder and creator of clothing brand, Equipment. Though the couple are not officially married, they have been together since the late 1970s and have two children (pictured below with Roitfeld): eldest daughter Julia Restoin Roitfeld (born November 1980) and youngest son Vladimir Restoin Roitfeld (born December 1984), both of whom were born in the capital city of France. Roitfeld's family holds permanent residences in Paris.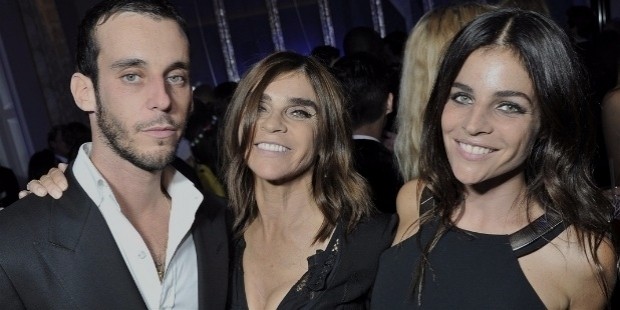 Born with exceptionally good genes from both mother and father, Roitfeld has often used her children as models for her photoshoot projects over the years, and still continues to do so today in their adult years. Julia currently works as a creative consultant, art director, and freelance graphic designer while Vladimir is an art dealer and curator of his own private art dealership based in Manhattan. Through her daughter Julia, Roitfeld is now a grandmother to her granddaughter, Romy Nicole Konjic, whose father is Swedish model Robert Konjic.
Legacy and Influence
After a decade of editing Vogue Paris, Roitfeld departed the title in 2011 to concentrate on her personal projects, one of which was launching her own biannual magazine called CR Fashion Book, realized with the assistance of Stephen Gan, founder of the Fashion Media Group as well as editor-in-chief of Visionaire Magazine. Roitfeld's magazine debuted in 2012 and serves as her special labratory of ideas in cutting-edge fashion photography. In the same year, Roitfeld made history when she was appointed as the very first Global Fashion Director for all twenty-six international editions of Harper's Bazaar, where her visual editorials would be seen by a combined audience of more than 11 million readers and subscribers worldwide.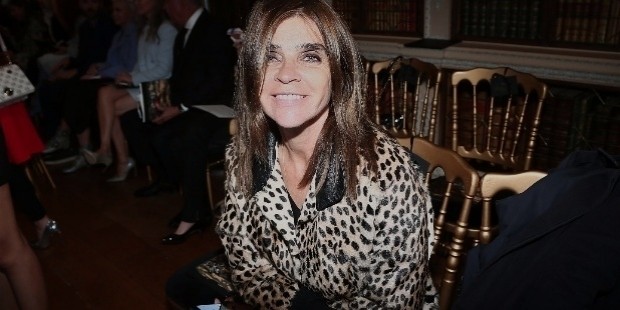 A feature film documentary called Mademoiselle C.—directed and produced by Fabien Constant—was released on September 2013 and showcases the life and work of Roitfeld, tracking her path from her departure at French Vogue to the subsequent creation and release of CR Fashion Book. She continues to be a stalwart front-row fixture and street style favorite during the biannual Fashion Weeks in New York, London, Milan, and Paris, as well as continuing her duties and commitments as a stylist and fashion editor for her own magazine, Harper's Bazaar, and several other high-profile clients in the fashion industry.
Want to Be Successful?
Learn Secrets from People Who Already Made It
Please enter valid Email