10 Most Influential People of 2020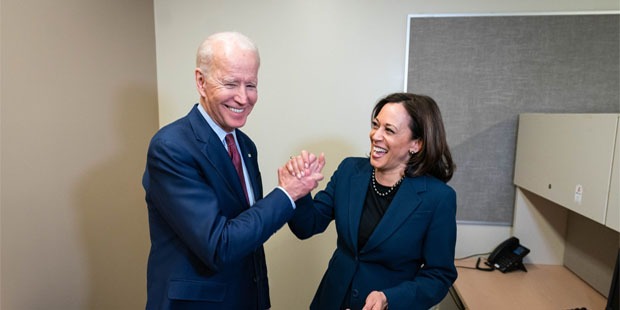 Every year, U.S. news magazine Time showcases 100 individuals who have made the most impact in their respective fields, whether it be politics, business, medicine, entertainment, or sports. Dubbed as TIME 100, it has become a prestigious list that highlights the people who just didn't achieve excellence during the current year but also sparked inspiration to thousands of people through their achievements. With 2020 being one of the most challenging years in recent memory, TIME 100 is filled with individuals who have risen above adversity and have found great success despite also experiencing great struggles. Out of the 100, here are the 10 most influential people of 2020:
1. Giannis Antetokounmpo
Greek-born NBA superstar Giannis Antetokounmpo won his second straight regular season MVP with the Milwaukee Bucks during the 2019-2020 season. Also called the "Greek Freak" due to his unparalleled strength and athleticism, Antetokounmpo averaged 26.1 points, 10.9 rebounds, and 5.4 assists in 63 games for Milwaukee. He also led the team to the best record in the NBA and also to the Eastern Conference Finals for the second straight season. Before the year ended, Antetokounmpo signed a five-year $228.2 million supermax contract extension, making him the highest-paid player in NBA history.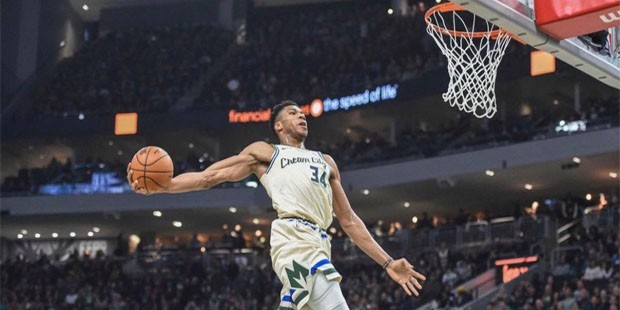 Indeed, a fruitful year for Antetokounmpo, but his success story today is actually a result of countless struggles he had to face throughout his childhood. Born to Nigerian immigrants, Antetokounmpo and his brothers fought through poverty by selling trinkets in the streets of Athens. While playing for Filathlitikos during his teens, Antetokounmpo would oftentimes go into games without meals which resulted in players and coaches occasionally offering financial assistance. After being drafted by the Bucks in 2013, Antetokounmpo has stayed grounded and is regularly involved in charity work while becoming one of the best players in the NBA today.
2. Gwynne Shotwell
Ellon Musk may be the face of SpaceX, but Gwynne Shotwell is the one that makes sure everything goes smoothly for the aerospace company on a daily basis. After working for multiple aerospace companies throughout the 80s and 90s, she joined SpaceX as the company's vice president for business development in 2002. She is also one of SpaceX's first 15 employees. Today, Shotwell is the company's COO and president, managing day-to-day operations as well as taking charge of customer and strategic relations. Under her leadership, SpaceX has soared to a $46 billion valuation and has also launched 100 rocket flights including the Falcon 9 and the astronaut-manned Crew Dragon.
3. Joe Biden
Together with Vice President Kamala Harris, President Joe Biden was voted as Time's Co-Person of the Year for 2020; an astounding achievement considering what Biden had to go through to win the highest government position not just in the United States, but probably in the world. He previously ran for president twice (1988 and 2008) but was never chosen as the candidate for the Democratic Party. His first wife Neilia and infant daughter Naomi were killed in a car crash in 1972 while his son Beau died of brain cancer in 2015. Despite the heartbreaking tragedies, former VP and Senator Biden managed to stand firm and is now moments away from being inaugurated as the 47th President of the United States of America.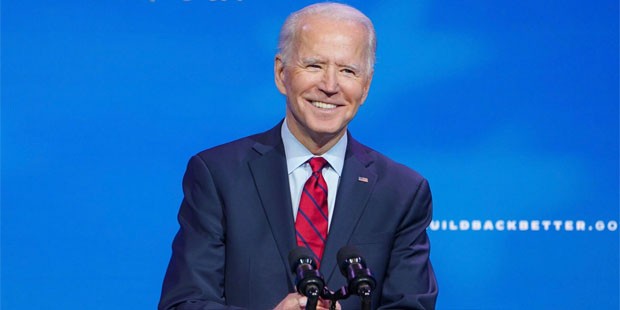 Biden has been a public servant for the most part of his life. As a senator for over three decades, Biden has introduced numerous reforms (PROTECT Our Children Act, Violence Against Women Act) and also oversaw the foreign policy and judiciary responsibilities of the Senate. He was chosen as Barack Obama's running mate in 2008, eventually becoming an instrumental figure in an administration that would jumpstart the economy after the global economic crisis, end the war in Iraq, and introduce healthcare reform that benefited 32 million Americans. As president, Biden hopes to continue what former President Obama had started but also introduce new plans that he hopes will benefit the country both short-term and long-term, including a COVID-19 relief plan, higher wages, larger investments in US-made products, and bigger Obamacare coverage.
4. Anthony Fauci
If the Time Most Influential 2020 list is concerned, no other health practitioner deserves more mention than Dr. Anthony Fauci. He is the director of the National Institute of Allergy and Infectious Diseases (NIAID) since 1984 and is one of the world's top experts on infectious diseases. For over 36 years, he has advised six U.S. presidents and is currently one of the lead members of the Trump administration's Coronavirus task force. Fauci's AIDS relief program PEPFAR earned him a Presidential Medal of Freedom in 2008 and was recognized by the New York Times as one of the most trusted figures in the country.
Although outgoing President Donald Trump has constantly criticized Fauci for the mishandling of the Coronavirus outbreak in the United States, Fauci has hit back on Trump's policies specifically keeping the country open despite the virus already infecting millions of individuals. President-elect Biden has already handpicked Fauci to be a chief medical adviser for his administration.
5. Waad Al-Kateab
Nobody has covered the Syrian War more truthfully and disturbingly than filmmaker Waad Al-Kateab. She moved to Aleppo just before the Syrian Civil War broke out in 2011 to study economics. Instead of fleeing, she opted to stay and document her life for the next five years where she met her husband and gave birth to her first daughter. Al-Kateab's documentary "For Sama" captures her riveting five-year story as well as the situation of Aleppo during the time; doctors risking their lives to save civilians and teachers holding classes in underground classrooms. The film earned her an Academy Award for Best Documentary Feature, a BAFTA for Best Documentary, and an International Emmy for Current Affairs & News (Channel 4 News). She managed to escape Syria together with her family in 2016 and currently resides in the United Kingdom.
6. Kamala Harris
Kamala Harris enters the White House as the first woman of color to become the country's vice president. Since she also has Indian roots (her mother hails from Tamil Nadu, India), she also becomes the first Indian-American U.S. Vice President. Harris was the former district attorney of San Francisco and was later elected as California's attorney general. She again represented the state when she became a senator in 2017.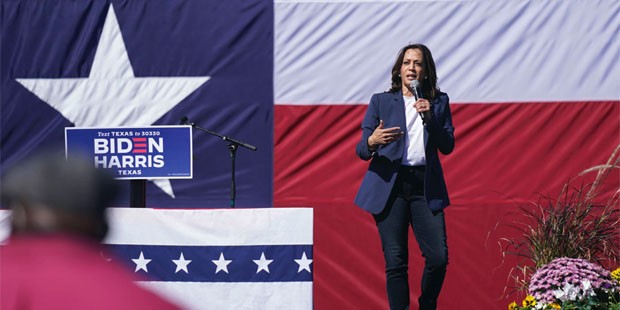 Throughout her decade-long career as a prosecutor and legislator, Harris initiated numerous programs as well as legislation that mostly revolved around law enforcement, housing, healthcare, and civil rights. She launched the "Back on Track" program allowing first-time drug offenders to be reintegrated into society and also won a $25 billion settlement for homeowners hit by the California foreclosure crisis. Harris, who also launched a bid to run for president was chosen by Biden as his official running mate in August. Despite a convincing win, both Joe Biden and Kamala Harris face a tremendous task in rebuilding a country torn by the pandemic and racial inequality.
7. Ibram Kendi
When it comes to one of the most recognizable names in Black history and culture, Ibram X. Kendi ranks among the top. His role as a historian and author has only been magnified especially with the U.S. dealing with its worst case of police brutality and racial injustice since the 1960s. In his 2020 New York Times Best Selling novel "How to be an Antiracist", Kendi discusses the concept of antiracism wherein people come together to build an antiracist society instead of working with antiracist policies and systems that are already in place. Kendi has authored numerous books and journals on racial discrimination and was recently named the director of the Center for Antiracist Research at Boston University.
8. Megan Thee Stallion
Despite 2020 being a low point for the entertainment industry, artists still managed to showcase their talents albeit in a more closed setting and away from thousands of screaming fans. One artist that has made waves from the previous year is hip-hop artist Megan Thee Stallion. Born as Megan Jovon Pete, 25-year old Megan Thee Stallion began her career posting freestyle raps on social media. She signed with 300 Entertainment in 2018 and the released numerous gold and platinum-certified singles over a 12-month period including "Hot Girl Summer" which peaked at #11 in the U.S. Billboard charts.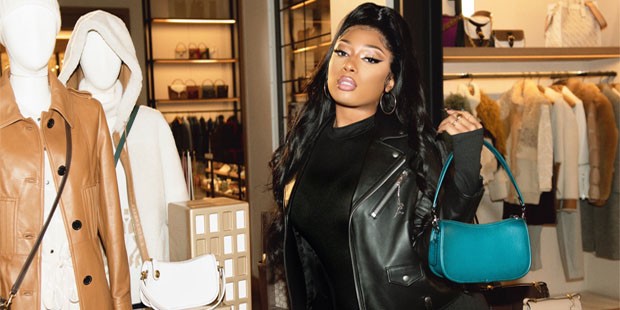 In early 2020, Megan Thee Stallion released her debut album "Good News" together with its lead single "Savage" which went 3x platinum. She also released a remixed version of the song featuring legendary singer Beyonce. In her early career, Thee Stallion has already managed to perfectly handle success and tragedy. She lost both of her mother and grandmother in 2019 and she was also involved in a recent shooting incident, but she has managed to stay resilient through all the setbacks and is set to continue her trajectory as one of the most influential celebrities in the music world today.
9. Nathan Law
Over the years, Hong Kong has seen violent protests resulting from growing tensions between China. Tensions began when the Beijing government introduced an extradition bill where criminal suspects would be extradited to the mainland. Thousands of protesters flooded Hong Kong's streets every day which resulted in numerous arrests and even deaths. Beijing's crackdown on protesters would only continue after it unanimously passed the Hong Kong national security law in July.
27-year old Nathan Law is one of the faces of Hong Kong activism. He is the youngest legislator at the Legislative Council of Hong Kong but was later disqualified together with six others as they protested for the country's democracy while taking oath at the Legislative Council. His actions during the oath-taking ceremony, together with his involvement in the Demosisto political group led to his brief imprisonment in 2017. After the national security law was passed, he immediately left the country and is currently in self-exile in the United Kingdom pressing on with his fight for democracy.
10. Eric Yuan
Zoom CEO Eric Yuan more than earned his spot in Time's 100 Most Influential People of 2020. He started his career at Cisco Systems and later moved on to launch Zoom Video Communications in 2011 when his idea of a smartphone-friendly video conferencing platform was rejected by Cisco management. After resigning, he brought around 40 engineers with him and immediately started developing a more efficient yet more powerful video conferencing platform. Today, Zoom has become synonymous with video calls and is being used by over 300 million people around the world. Zoom's easy-to-use features also made it the preferred choice for businesses operating on remote setups and schools conducting online classes.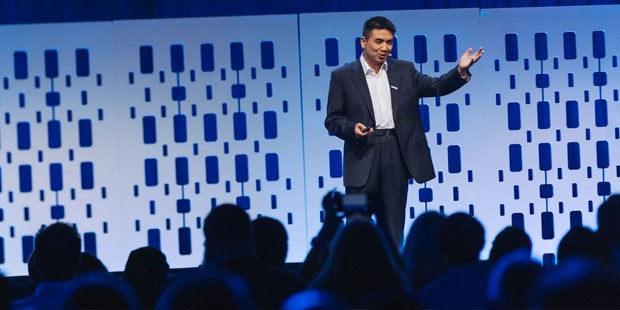 With businesses struggling to generate revenue in the middle of a pandemic, it has actually turned out the opposite for Yuan's company. In the third quarter of 2020, Zoom reported $777.2 million in revenues, more than quadruple during the same period in 2019. With this, Yuan's net worth has soared and is now listed at $15 billion. Yuan has always credited Zoom's success to his employees wherein he is a popular and beloved figure among his peers and subordinates. Unsurprisingly, he was named the Best CEO of 2020 by career website Comparably, proving to everyone that one can run a billion-dollar company without having to rule with an iron fist.
The 2020 Time 100 list is no short of people that have inspired millions and changed the world with their actions. And out of those 100, there is no denying that the ten people listed above are the people who made the most impact in the previous year. The spotlight may shy from those 10 eventually, but there's no denying that a year's worth of success will result in a legacy that lasts a lifetime.
Want to Be Successful?
Learn Secrets from People Who Already Made It
Please enter valid Email