Arata Isozaki Wins 2019 Pritzker Architecture Prize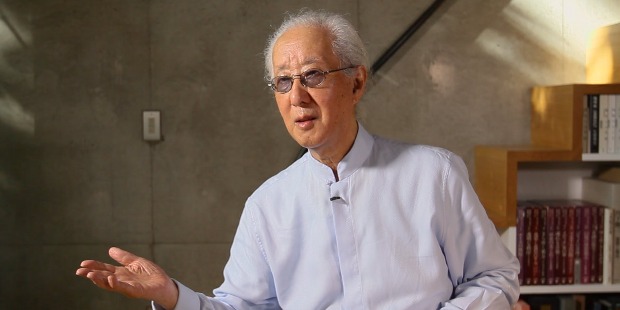 The Pritzker Architecture Prize is considered to be the most prestigious award in the world of architecture. It is considered to be the 'Nobel Prize of Architecture'. The highly decorated prize is awarded annually to a living architect, who has showcased qualities of being a visionary as an architect and fully committed in shaping the world. A talented architect is chosen, who has produced consistently and has contributed significantly to humanity and built environment.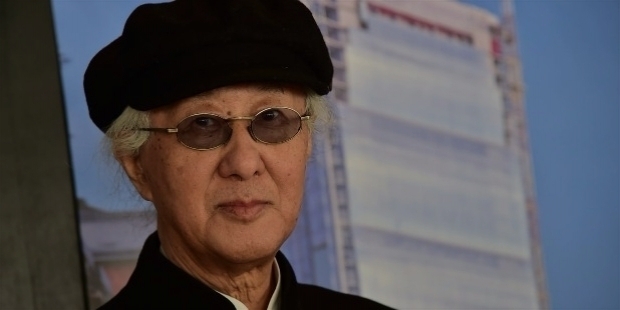 In its 40th year, the Pritzker Architecture Prize was established by Jay A Pritzker and his wife Cindy way back in 1979. The Pritzker family funds the award. The annual awards' event is sponsored by Hyatt Foundation. For the year 2019, the renowned octogenarian Japanese architect Arata Isozaki is the proud recipient of the Pritzker Architecture Prize. The announcement was made on the 5th of March 2019. The award ceremony will be held at the Palace of Versailles, Versailles, Yvelines, France in the month of May 2019.
PRITZKER ARCHITECTURE PRIZE 2019:
The citation reads the journey of the Pritzker laureate Arata Isozaki from Oita, Japan. The 87-year octogenarian has practiced architecture since the last six plus decades. Isozaki's creativity has greatly influenced the architectural world through his works, writings, exhibitions, participation on competition juries and the organization of important conferences.
Arata Isozaki has inspired and supported many young architects across the globe to realize their potential. The Fukuoka Nexus World Housing project and the Toyama Prefecture's Machi-no-Kao program during the period of 1988 to 1991 were Isozaki's endeavours, in which the Japanese man invited many young international architects to develop catalytic projects in Japan.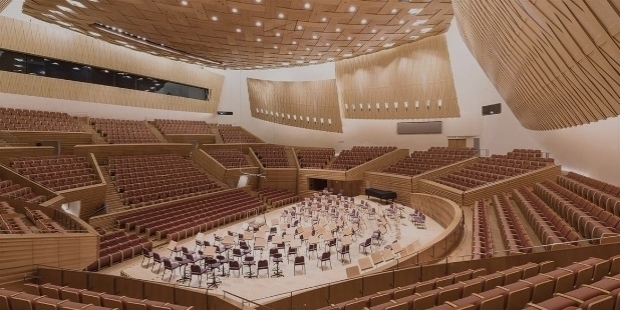 Arata Isozaki's body of work is described as heterogeneous and encompasses descriptions from vernacular to high tech. He forged his own path and was never inclined to follow the trends. This super confident trait stood out in his work to make his creations unique and simply outstanding! His visionary design creations for the city is seen in the project 'City in the Air' – a multilayered city, which hovers over the traditional city from the early 1960s. The project never got materialized.
In 1966, Isozaki's first masterpiece was Oita Prefectural Library in Japan. The design reflected magnificently Japanese Brutalism. He gave a personal signature to the Kitakyushu Central Library and the Gunma Prefectural Museum of Modern Art in 1974. His fascination with void and grid to attain equilibrium is reflected in the clear geometry of the cubes in the museum, in which to display changing works of arts have been designed to finesse.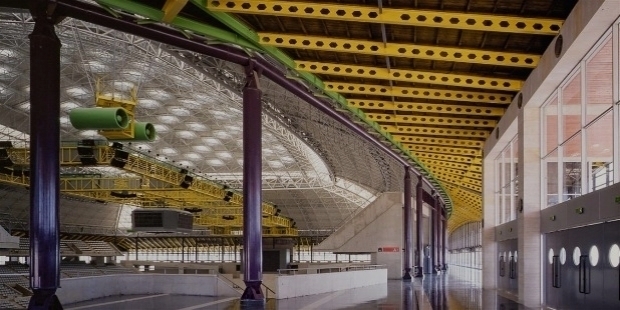 Arata Isozaki has designed projects of various proportion, scales and typologies in many countries. In 1986, he designed the 'Museum of Contemporary Art' in Los Angeles. In 1991, Isozaki left his indelible mark in the shape of the 'Team Disney' building in Florida. He termed the 'Museum of Contemporary Art' in Los Angeles as "rhetoric of the cylinder". The 'Team Disney' building was more playful use of shapes with a postmodern flair.
Arata Isozaki is renowned for his work like the 'Sant Jordi Stadium' for the 1992 Barcelona Olympics, the 2007 'Shenzhen Cultural Center' in Shenzhen in Guangdong and the CAFA – China Central Academy of Fine Arts – Art Museum in Beijing, opened in 2008. Isozaki is one of the most influential architecture figures in contemporary world architecture, who is constantly in search of new ideas. He has never been afraid to change his visionary ideas. His confidence and acumen are based on profound understanding of a mix of architecture, philosophy, history, culture and theory.
Arata Isozaki's dynamism in his 80s is simply extraordinary. In 2011, he designed the 'Qatar Convention Centre'. In 2013, along with Anish Kapoor, Isozaki designed 'Ark Nova' – the travelling inflatable for regions in Japan, which was greatly affected by the 2011 tsunami. In the year 2018, the elegant 'Allianz Tower' in Milan speaks of his exemplary creativity.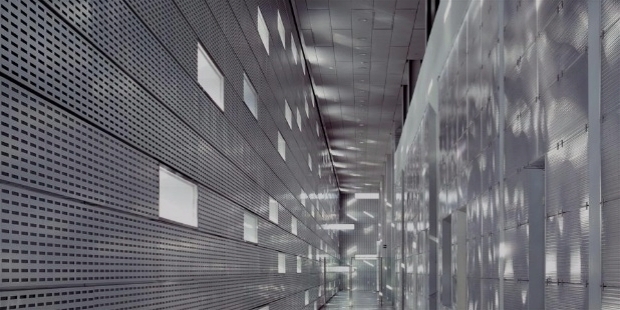 Isozaki's design creations have an amazing blend of the East and the West by forging new paths. He has mentored and supported many fortunate young architects and encouraged them to participate in competitions or collaborative works. All the above mentioned qualities made the Pritzker jury members to honour Arata Isozaki with the Pritzker Architecture Prize 2019.
Early Life:
Arata Isozaki was born on the 23rd of July 1931 in Oita, Japan. He completed his High School from the Oita Uenogi High School, the erstwhile Junior High School in Oita. Arata was just 14, when the first atomic bombs were dropped in Hiroshima and Nagasaki. At the age of 23, Arata graduated from the Department of Architecture in the Faculty of Engineering at the University of Tokyo. After his graduation, he pursued a doctoral program in Architecture from University of Tokyo.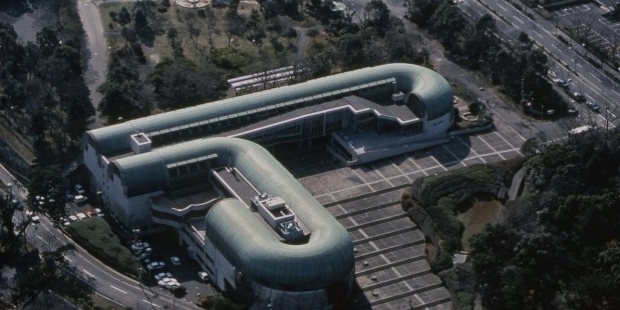 In one of his earlier interview, Isozaki recalled, "When I was old enough to begin an understanding of the world, my hometown was burned down. Across the shore, the atomic bomb was dropped on Hiroshima, so I grew up near ground zero. It was in complete ruins, and there was no architecture, no buildings and not even a city. Only barracks and shelters surrounded me. So, my first experience of architecture was the void of architecture and I began to consider how people might rebuild their homes and cities."
The impact of massive destruction of the atomic bombs has had a lasting impression on Isozaki throughout his career. It is one of the main reasons, why he has been able to create one masterpiece after another in his five plus decades' career.
The Journey of Success:
Arata Isozaki started his professional career as an apprentice under the able-guidance of Kenzo Tange, the 1987 Pritzker Prize Laureate. He learned everything he could from Kenzo Tange for 9 long years. In 1963, he branched out to establish his own firm Arata Isozaki & Associates. It was the year, when Japan regained its sovereignty. The nation was seeking physical rebuilding amidst political, economic and cultural uncertainty from the decimation of the Second World War.
Isozaki had stated earlier, "In order to find the most appropriate way to solve these problems, I could not dwell upon a single style. Change became constant! Paradoxically, this came to be my own style." He began designing buildings locally in his hometown and Fukuoka. His creations expanded rapidly to Osaka, Tokyo and Gunma. Some of his prominent works of his early days are the 'Oita Prefectural Library' (1962-1966 Oita, Japan), 'Expo '70 Festival Plaza' (1966-1970 Osaka, Japan), 'The Museum of Modern Art, Gunma' (1971-1974 Gunma, Japan), and 'Kitakyushu Municipal Museum of Art, Fukuoka' (1972-1974 Fukuoka, Japan).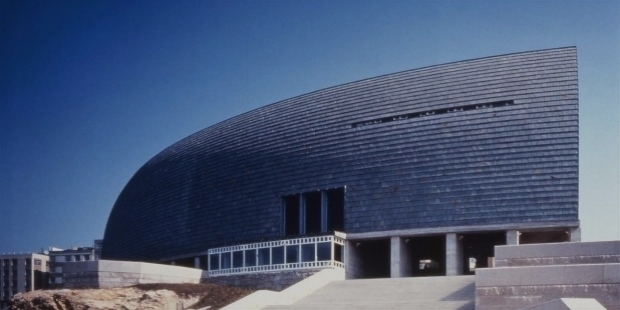 Arata Isozaki was way ahead of his peers and demonstrated a worldwide vision and facilitated a dialogue between the East and the West. No wonder, he was way ahead of his time. By the advent of the 80s' decade, Arata Isozaki emerged as an international leader in world architecture. His first overseas project was the 'Museum of Contemporary Art, Los Angeles' (1981-1986 California, USA). And soon, the projects started coming Isozaki's way.
Isozaki's prominent international works are 'Palau Sant Jordi' (1983-1990 Barcelona, Spain), designed for the 1992 Summer Olympic Games; 'Team Disney Building' (1987-1990, Florida, USA); 'Shenzhen Cultural Center' (1998-2007 Shenzhen, China); 'Pala Alpitour' (2002-2005 Turin, Italy), 'Ice Hockey Stadium' for the 2006 Winter Olympic Games; 'Central Academy of Fine Arts, Art Museum' (2003-2008 Beijing, China); 'Allianz Tower' (2003-2014 Milan, Italy); 'Qatar National Convention Center', (2004-2011 Doha, Qatar); 'Shanghai Symphony Hall' (2008-2014 Shanghai, China); and 'Hunan Provincial Museum' (2011-2017 Changsha, China).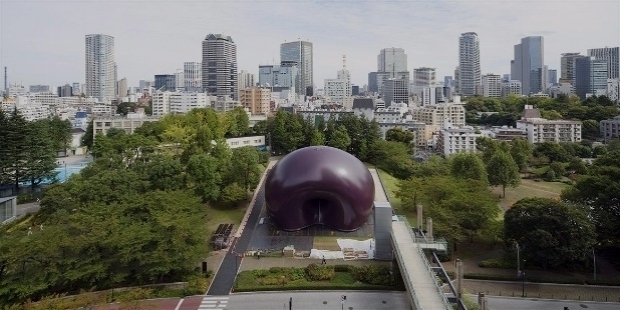 Arata Isozaki's visionary master planning has seen recent developments in China and the Middle East. He has played an important and significant role through his critical writings and as a jury member for various architecture competitions over the years. He has brought to realization various concepts of young architects around the world. He has mastered the visual art, design, music, philosophy, films, plays and not forgetting his iconic buildings.
Arata Isozaki has won many prestigious awards for his projects around the world. In the year 1967, he was awarded by the Architectural Institute of Japan the Annual Prize for the 'Oita Prefectural Library'. He repeated the feat again in 1975 for 'The Museum of Modern Art, Gunma'. In the year 1979, Isozaki was appointed to the first Pritzker Prize Jury. He continued on as a member for five additional years.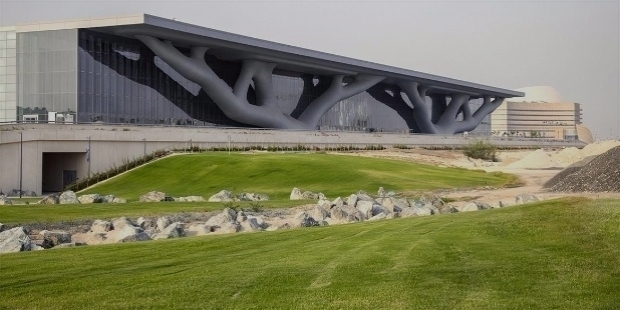 In 1997, he was awarded L'Ordre des Arts et des Lettres by the French Minister of Culture for his distinguished works in architecture. In 1986, he was awarded the RIBA Gold Medal for Architecture. In 1996, Arata Isozaki was honoured with Leone d'Oro, Venice Architectural Biennale, as commissioner of Japanese Pavilion in Italy. In 1997, Gran Cruz de la Orden del Mérito Civil by Spain was awarded to Isozaki. In 2007, he was honoured with Ordine al Merito della Repubblica Italiana and in 2017 with 'The Lorenzo il Magnifico Lifetime Achievement Award', Florence Biennale.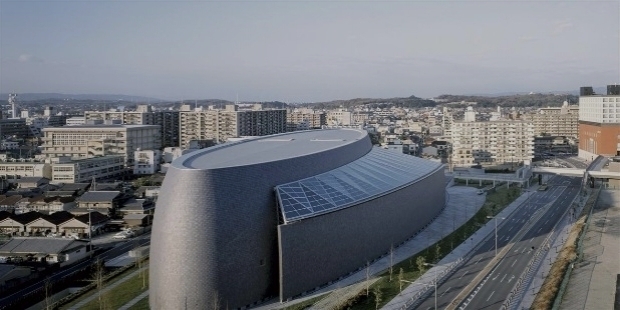 Arata Isozaki has served as a Visiting Professor at Columbia University, New York; Harvard University, Cambridge, MA, USA and Yale University, New Haven, Connecticut, USA. The legendary architect is based in Okinawa, Japan. He operates with multiple offices in Japan, China, Italy and Spain.
Currently, Arata Isozaki is busy with various projects, prominent among them are: 'The University of Central Asia's three campuses' in Tekeli, Kazakhstan; Naryn, the Kyrgyz Republic; and Khorog, Tajikistan; 'The New exit for the Uffizi Gallery', Florence, Italy - competition winner (Arata Isozaki and Andrea Maffei); 'The renovation of the Bologna Centrale Railway Station', Bologna, Italy - competition winner; and 'Metropolis Thao Dien', Ho Chi Minh City, Vietnam.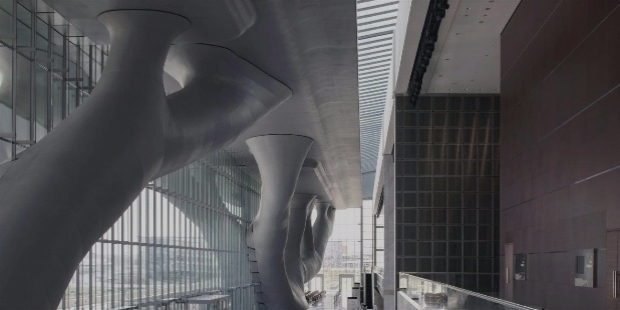 Arata Isozaki has always dared to create his designs to suit a specific solution according to project's context rather than following one single architectural style. This is what separates the octogenarian legendary Japanese architect from the rest. In the last 10 years, Asian architects have dominated the Pritzker Architecture Prize with as many as 6 wins. Among the six wins, Japanese architects have dominated with 4 wins and one each was won by China and India respectively.
Want to Be Successful?
Learn Secrets from People Who Already Made It
Please enter valid Email