The Highly Successful News Correspondent for Serious International Journalism: Christiane Amanpour Story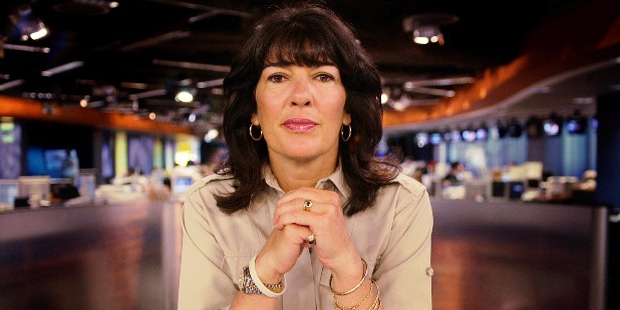 Profile
The world of social journalism is a dangerous one. While the reporters do their best to uncover the truths that lay dormant behind the closed gates of the government and certain individuals, there are those wno prefer that certain things should forever remain a dark secret and never see the light of day. There are those journalists who defy the powers that be, journalists who will try everything within their power (especially within their information network) to uncover the truth—even if it means risking their lives for it. For they have the noble belief that the people have the right to learn the truth, no matter how ugly or vile that truth may be.
Being a journalist is no easy job, but easily romanticized. You could get flown over to some country where wars rage on, bombings are commonplace, starvation is the daily norm, assassinations are rampant, and all that jazz. You would speak and ask questions with powerful entities, formulate the questions in a way that would keep you breathing for the next few seconds, and get as much information as needed despite the intensity of intimidation that is oozing out of these elites and their guards who look like they could break more than just bones on any given day.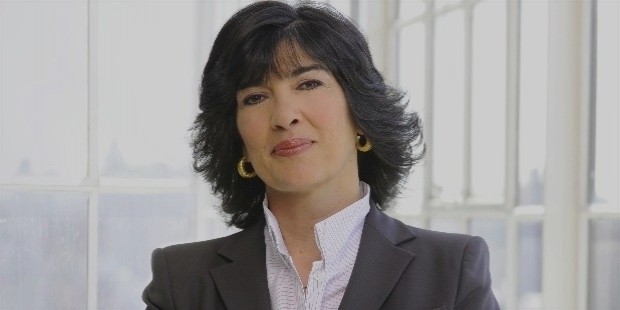 For some journalists, this is an everyday reality. Here we will take a look at Christiane Amanpour, a British-Iranian journalist and TV host known for being a straight-shooting, tough-as-nails reporter for CNN. Amanpour also serves as CNN's chief international correspondent while taking on the role of the host in CNN International's nightly interview program Amanpour. She first gained recognition in 1985 when she reported on the war between Iran and Iraq. This had been her first major assignment after a stint of working as an entry-level desk assistant. She then went on to receive multiple awards and other honors for her work throughout her prolific career as a journalist.
Early Life and History
Christiane Amanpour was born in London, England, but was raised in Tehran, Iran. Her parents were Mahmoud Amanpour, an Iranian Muslim and airline executive, and Patricia Hill, an English Christian. When she had almost completed her elementary education, her parents sent her to England to attend an all-girls boarding school at the age of 11. When the Islamic Revolution began, her family reunited in England and stayed there ever since—returning to Iran proved more difficult than they thought. Because of this, young Amanpour grew up speaking Persian, French, and English.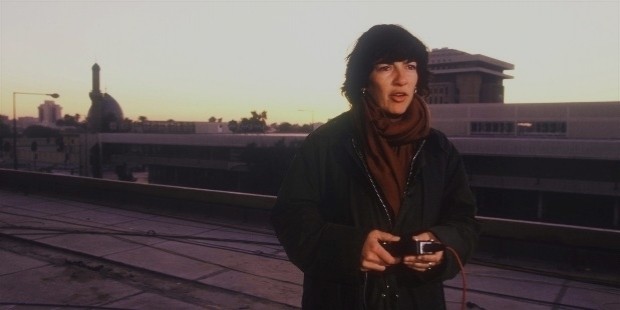 Amanpour moved to the United States of America to study journalism at the University of Rhode Island's Harrington School of Communication and Media. Whie she was attending Harrington, she worked in the news department at WBRU-FM in Providence, Rhode Island, and worked for NBC affiliate WJAR in the same region as an electronic graphics designer. In 1983, Amanpour had graduated from the university summa cum laude and Phi Beta Kappa with her prized degree in journalism.
Birth and Rise of the Truth-Seeker
After covering the Iran?Iraq War, Amanpour was transferred to Eastern Europe in 1986 to report on the fall of European communism. When she was assigned to Frankfurt, Germany in 1989, she was able to move up in the paper thanks to her reports on the democratic revolutions sweeping Eastern Europe at the time. She went on to report about the Persian Gulf War, and it brought her to another level of notoriety while elevating CNN's to a new level of news coverage.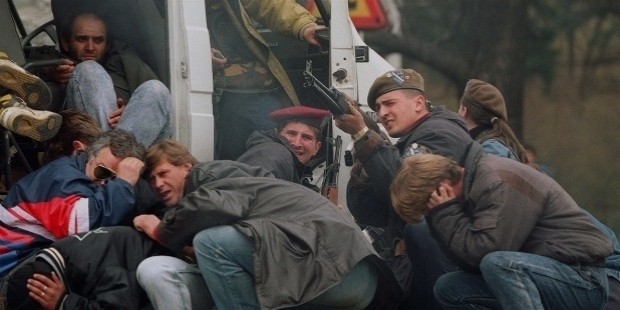 She started getting noticed even more during her historical reports on the Bosnian War and other conflict zones at the time. When she made the report about the seige of Sarajevo, viewers and critics questioned how "too-professionally" she approached the subject, i.e., in an objective manner, when she also passionately claimed there was a clear evidence of genocide. They claimed that her reports were unjustified and were in favor of the Bosnian Muslims. Her reply to those claims: "There are some situations one simply cannot be neutral about, because when you are neutral you are an accomplice. Objectivity doesn't mean treating all sides equally. It means giving each side a hearing."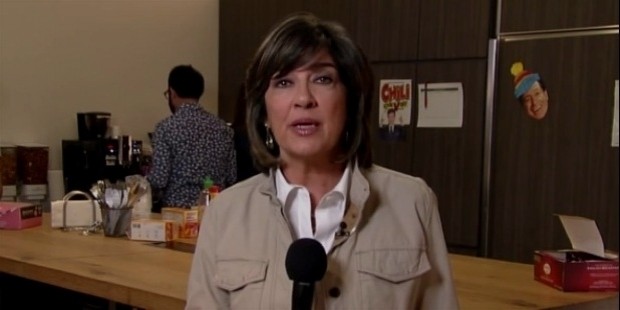 It was then during the those wars and conflicts that Amanpour gained her reputation for being fearless. She went on to become CNN's chief international correspondent as well as the anchor of Amanpour, the daily CNN interview program. Amanpour was usually to be found at the scene whenever there was a major crisis, wherever it may be—Pakistan, Iraq, Rwanda, the Balkans, or the United States during Hurricane Katrina. She has managed to secure exclusive interviews with world leaders from the Middle East to Europe to Africa and beyond.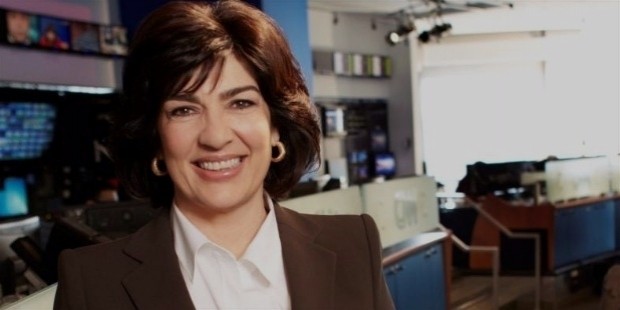 After 9/11, she was the first international correspondent to interview British Prime Minister Tony Blair, French President Jacques Chirac, and Pakistani President Pervez Musharraf. She has been able to interview some big names throughout her career, including Constantine II of Greece, Reza Pahlavi, Ameera al-Taweel, and actress Angelina Jolie, to name a few. She had also obtained the first interview with King Abdullah of Jordan and other Middle Eastern heads of state, including Mohammad Khatami and Hosni Mubarak.
Awards and Accolades
Amanpour has built an impressive track record throughout her career as a top notch journalist, so it goes without saying she also has a great number of awards to back her up. Here is the list:
1992: Livingston Award for Young Journalists

1993: George Polk Award for Television Reporting

1993: George Foster Peabody Personal Award

1994: Woman of the Year, New York Chapter of "Women in Cable"

1994: Courage in Journalism Award, International Women's Media Foundation

1996: George Polk Award for Television Reporting

1997: Honorary Doctor of Humane Letters degree, Emory University

1997: Nymphe d'Honneur at the Monte Carlo Television Festival

1998: George Foster Peabody Personal Award for International Reporting

2002: Edward R. Murrow Award for Distinguished Achievement in Broadcast Journalism

2002: Goldsmith Career Award for Excellence in Journalism, at Harvard's Kennedy School of Government

2005: International Emmy, International Academy of Television Arts and Sciences

2006: Honorary citizen, city of Sarajevo

2006: Honorary doctorate degree from the University of Michigan for her contributions to journalism

2007: Paul White Award, Radio Television Digital News Association
Influence and Legacy
Christiane Amanpour has become a legend in the realm of journalism. Her no-fear attitude and fair view among all sides sets her apart from many journalists during the beginning of her career. She sets the standard for how news coverage should be taken, especially in regards to powerful politicians and the unavoidable conflicts. Because of her tendency to hear each side's take on things, the political leaders of the world and other iconic figures look to her should the media ever look for an interview with these elites.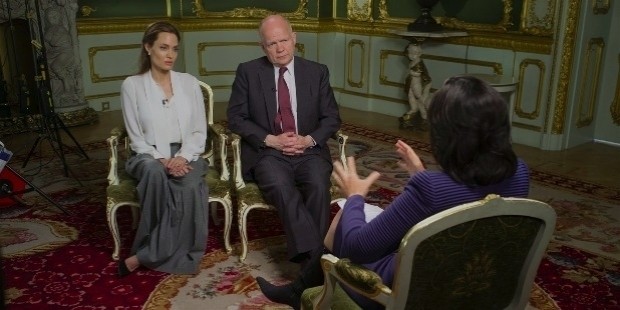 She makes certain that the facts are straight and the truth is laid bare for the world to see and judge at their own discretion. She does not let anyone else say that she is not honest with her findings, because she realizes that even if she is accused of being unfair, she still has to tell the truth regardless of the outcome, good or bad.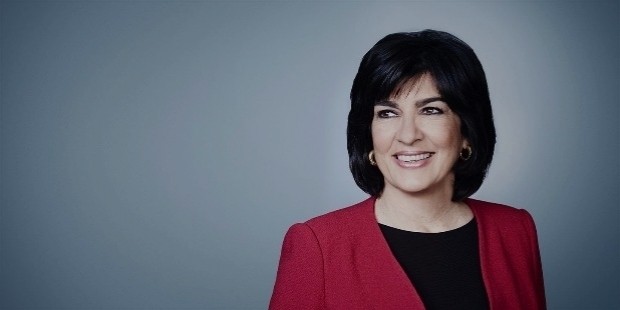 She has the track record and awards to prove how great of a journalist she is. She sets the bar high for the new and aspiring journalists of the future. With her as their role model, the future looks bright for this industry that, to many, already seems choked with the black clouds of corruption, fear, complacency, and bias. We need more people like Amanpouor who can give us the guarantee that the truth will be revealed at any cost.
Want to Be Successful?
Learn Secrets from People Who Already Made It
Please enter valid Email