Mikaela Shiffrin Story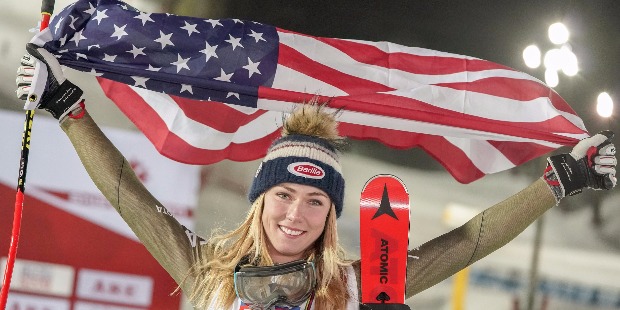 23-year young Alpine Ski Racer Mikaela Shiffrin has dominated the skiing world with as many as 56 World Cup wins in a span of just 8 years, since she entered the World Circuit. This season, she has created a new record to become the first skier, male or female, to win 16 races in a Calendar Year. In all likelihood, Shiffrin will lift her 3rd straight World Cup Overall Title Crown.
The two-time Olympic Champion is breaking World Records one after another at such a young age. Many experts predict, Shiffrin will be the ultimate 'Undisputed Queen' of alpine ski racing going by her superb form and killer instinct to win everything in her sight.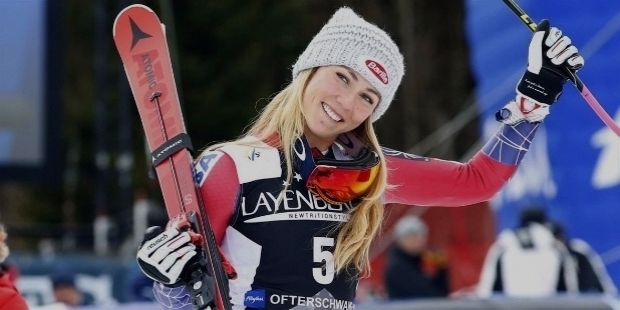 Currently, Shiffrin with her 56 wins has become the third most successful women's ski racer in the world. American Lindsey Vonn tops the women's ranking with 82 wins and has finally hang her skis after winning Bronze medal in her last race on the 10th of February 2019. Austrian Annemarie Moser-Proll holds the second spot with 62 wins. Going by her winning form and the will to keep excelling, Shiffrin is likely to surpass both Vonn and Moser-Proll in few years.
Chasing World Records:
Shiffrin surpassed Swiss Vreni Schneider by taking her overall tally of 56 World Cup wins. She now holds the third spot on the all-time list of Women's World Cup Winners, behind American Lindsey Vonn and Austria's Annemarie Moser-Proell's 82 and 62 World Cup wins respectively.
Shiffrin is all set to win her third straight World Cup Overall Title Crown. She is leading her strong rival Slovakian Petra Vlhova by 651 points in the Season's standings. Shiffrin will be chasing her fourth straight Slalom World Title at the World Championships in Are, Sweden this month. Shiffrin is one short of the record of most wins in a single season to surpass Schneider's 14 wins in 1988-89. She has had 13 races' win this season.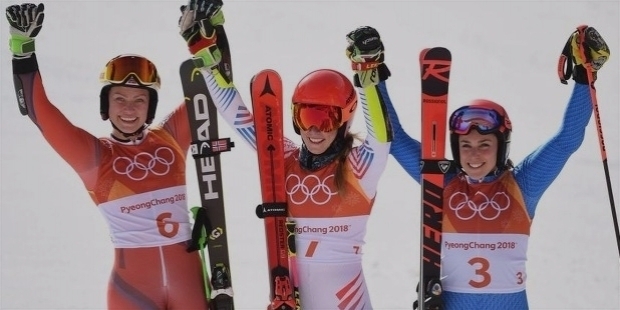 Shiffrin won the Bronze medal in the grand slalom race on 14th of February 2019 at the World Championships in Are, Sweden. It was her 6th World Championships medal, two less than Lindsey Vonn's American record of 8 World Championships medals.
In 2014 Sochi Winter Olympics, 18-year-young Shiffrin became the youngest ever Olympic slalom champion and the first American to win the title in 42 years, having won her first World Cup slalom crown in 2013. In 2015, she went onto win her third straight World Cup slalom crown. She even defended her slalom title at the 2015 World Championships. In 2017, Shiffrin won her fifth slalom World Cup title and added third World Championship Gold. She won her first Overall World Cup title.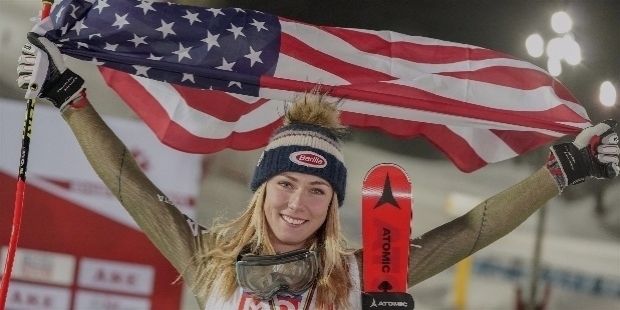 In 2018, Shiffrin won the Gold medal in the giant slalom and Silver medal in the Combined. By the end of the season, she won the Overall World Cup title along with slalom title. Her scintillating performance made her America's new superstar. She has dominated the alpine ski championships like a juggernaut at a young age. Shiffrin is amazingly winning medals in all the six disciplines with her competitive spirit.
Early Life:
Mikaela Pauline Shiffrin was born on the 13th of March 1995 in Vail, Colorado, United States. Father Jeff Shiffrin and mother Eileen Condron are both former alpine ski racers. By profession, Jeff Shiffrin worked as an anesthesiologist at Dartmouth-Hitchcock Medical Center. Mikaela's elder brother Taylor Shiffrin used to race for the University of Denver. Mikaela has surpassed her family's record by becoming the World Champion and two time Olympic Champions.
In 2003, the Shiffrin family moved to rural New Hampshire near Lyme. Mikaela went to middle school at Burke. In 2008, her parents moved to Denver, but along with her brother Mikaela stayed at Burke. She made progress climbing the ranks in alpine racing. She competed in FIS-sanctioned races.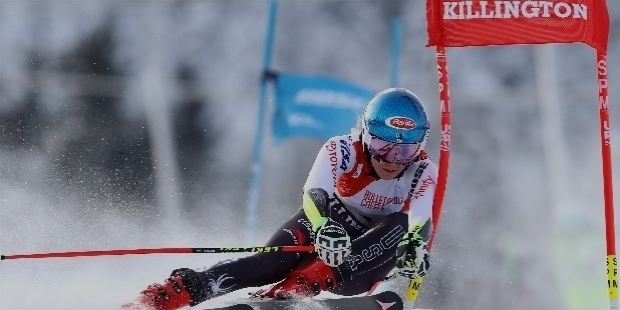 At the age of 15, Mikaela won a Nor-Am Cup super combined race at Panorama in British Colombia in December 2010. It was her 8th race in FIS-level. Since then, she has never looked back. Shiffrin is a gifted athlete, who has taken the world by storm. She went onto win a Silver, Bronze and Gold medals at Nor-Am Races. She won a pair of Nor-Am slalom races at Sunday River in Maine. She won her first slalom medal, a Bronze at the FIS Junior World Ski Championships at Crans-Montana, Switzerland.
The Journey of Success:
Mikaela Shiffrin made her World Cup debut on the 11th of March 2011 in the Czech Republic at Spindleruv Mlyn. At the age of 16, she became the youngest American ski racer to win a National Alpine Crown by winning the slalom title at the U.S National Championships at Winter Park, Colorado.
In the 2012 Season, Shiffrin announced her arrival at the World Cup with a superb performance to win her first World Cup medal in slalom, in Lienz, Austria. She recorded the fastest time in the second run to win the Bronze medal.
2013 Season was historic for Shiffrin in many respects. She was all of 17 at the World Cup in Are, Sweden in December 2012. She won her first World Cup race in night slalom to become the second-youngest American to win an alpine World Cup event. Judy Nagel is the youngest at 17 years and 5 months. No wonder, Shiffrin is destined to achieve greatness in near future.
Two weeks later, Shiffrin registered her second win at Zagreb, Croatia. Winning seems to stick to Shiffrin's skis as she won her third night slalom in Flachau, Austria. She went onto win the slalom at the World Cup finals in Lenzerheide to lift the Slalom 2013 Season title. She also graduated from Burke Mountain Academy in June 2013.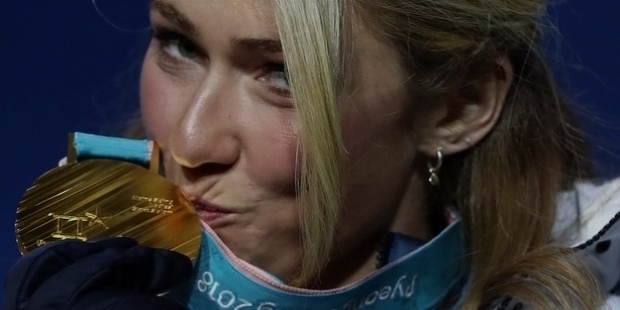 In October 2013, Shiffrin opened the 2014 Season with a career-best sixth in giant slalom in Solden, Austria. At Levi, Finland, she won the next slalom event to improve her podium finish for her fifth World Cup victory. Shiffrin's first World Cup podium finish in the giant slalom was a Silver medal. On the 5th of January 2014, she secured first place in a two-run slalom race in Bormio, Italy.
Mikaela Shiffrin went onto win the World Cup slalom races in Flachau, Are and Lenzerheide to lift consecutive World Cup slalom title. She became the reigning Olympic, World Cup and World Champion in Slalom. She was name one of ESPNW's Impact 25, who had dominated the world of sports in various disciplines.
In Solden, Shiffrin opened the 2015 Season with her first World Cup win in giant slalom in October 2014. She went onto win the slalom World Cup title once again. She won the World Championship in slalom in Beaver Creek.
By 2016 Season, Shiffrin had become so dominant over her compatriots and rivals that, in the first two slalom races she won by a large margins. She established a new record margin for women's slalom, 3.07 seconds over the runner-up. On the 15th of February 2016, Shiffrin registered her 18th win in Crans-Montana. She went onto win all the five slaloms in which she competed.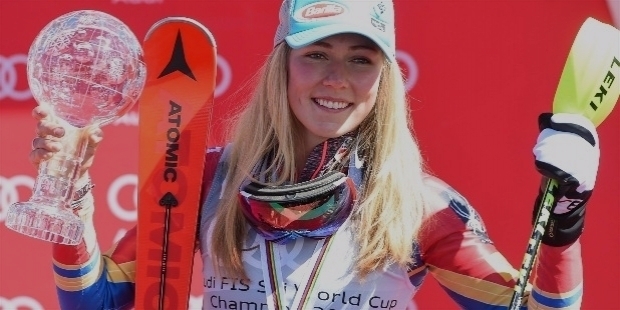 In October 2016, Shiffrin opened the 2017 Season with a second place in giant slalom at Solden. In November 2016, she won the slalom at Levi. Two weeks later, she finished fifth in giant slalom at Killington, in her first World Cup race in Vermont. The very next day, she came to finish in the slalom as the ultimate winner. On the 11th of December 2016, she lifted her 11th straight World Cup win in the slalom in Sestriere, Italy.
Shiffrin won her career-second giant slalom win and her first solo giant slalom win in Semmering, Austria on the 27th of December 2016. She won her career-third giant slalom to take her success to 25th World Cup career victory. On the 29th December 2016, she repeated her superb form to win the final race and take her World Cup win tally to 26.
Mikaela Shiffrin became the first woman to take three wins in three consecutive days in technical disciplines. Vreni Schneider had won two giant slaloms in Schwarzenberg and slalom in Mellau way back in January 1989. On the 31st January 2017, Shiffrin won her first parallel slalom in Stockholm, Sweden. She won the Gold medal in slalom and the Silver medal in giant slalom at the World Championships in St. Moritz in February 2017.
Mikaela Shiffrin became the first woman to win three consecutive Gold medals in slalom at the World Championships in the modern World Cup era. In 1939, Germany's Christl Cranz was the first woman to win three consecutive Gold medals in slalom.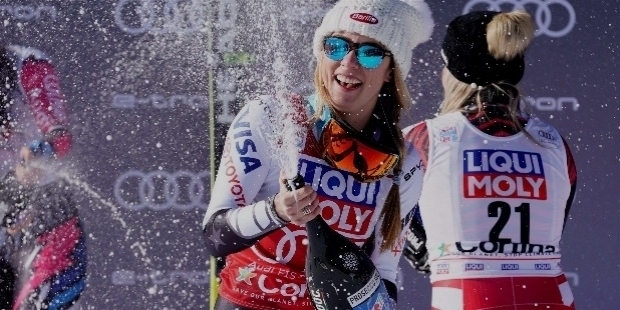 In February, she won her first super combined race at Crans-Montana. In the overall standings, she continued to extend her lead. She surpassed legendary INgemar Stenmark to become the first skier, male or female, to have more World Cup victories before attaining the age of 22.
Shiffrin ended the Season with 11 victories to take her tally to 31 World Cup victories. She won the overall World Cup for the first time. Shiffrin was honoured with Skier d'Or – Golden Skier Award for her magnificent performance throught the Season.
In the 2018 Season, Shiffrin won 8 of the 9 races she competed on the World Cup circuit in between 19th December 2017 to 9th January 2018. She won the very first FIS parallel slalom in Courchevel, France and made history. She ended the year 2017 in style winning the slalom in Lienz, Austria. Shiffrin became the first woman ever to win two City Events in Oslo, Norway at the beginning of 2018.
Shiffrin equaled Annemarie Moser-Proll's record of 41 World Cup wins before 23rd birthday by winning the slalom in Flachau, Austria. She became the second woman to win the first 5 World Cup races of a Calendar year. 20 years ago, Katja Seizinger was the first woman to win 5 straight World Cup races.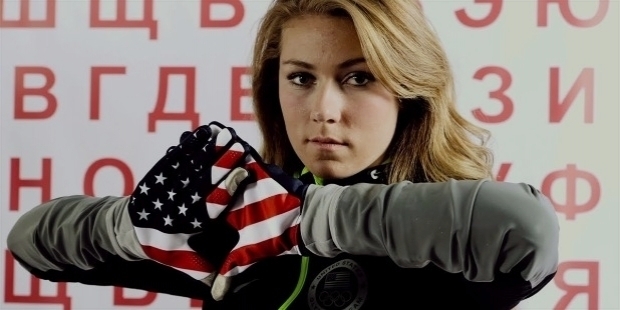 At the 2018 Winter Olympics in Pyeongchang, South Korea, Shiffrin won the Gold medal in giant slalom, as well as, Silver medal in super combined. She was the most decorated female alpine skier and American Olympian. She also happens to be the second most decorated alpine skier overall behind Austrian Marcel Hirscher, who had won two Gold medals.
On the 9th of March 2018, Shiffrin won her second consecutive Overall World Cup title with 5 races still left for the Season to end. She won the slalom at the World Cup finals in Are, Sweden to record her 12th win of the Season. She tied with Lindsey Vonn's 12 World Cup wins in a single Season by a woman. Swiss Vreni Schneider holds the woman's record with 14 World Cup wins in a single Season.
In the 2019 Season, Mikaela Shiffrin became the first and the only alpine skier ever, male or female to win all six currently contested alpine skiing disciplines, when she won a Super-G race in Lake Louise on the 2nd of December 2018. She had won the slalom, giant slalom, downhill, super-G, combined and the Parallel slalom, the most recently added. Shiffrin also became the 7th woman after Lindsey Vonn, Tina Maze, Janica Kosteli?, Anja Pärson, Pernilla Wiberg and Petra Kronberger to win in the five more traditional disciplines.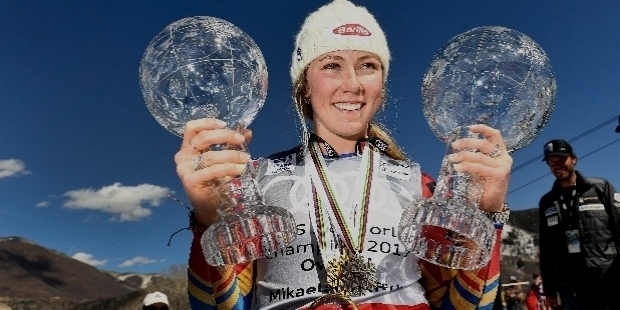 On the 22nd of December 2018, Shiffrin won the slalom in Courchevel, France. She became the youngest skier ever, female or male to win 50 World Cup ski races at the age of 23 years and nine months. She also equalled the record of the Austrian Marlies Schild for the most wins in women's slalom – 35. She now holds the joint-seventh place in all-time World Cup victories with Italian Alberto Tomba.
Shiffrin became the first alpine skier to record 15 World Cup wins in a single Calendar year, thereby surpassing Marcel Hirscher's 14 wins in 2018. Shiffrin and Hirscher are the two skiers, who broke Ingemar Stenmark's 1979 record of 13 wins. She went onto broke Schild's record by winning her 36th World Cup slalom win. She idolizes Schild big time.
Want to Be Successful?
Learn Secrets from People Who Already Made It
Please enter valid Email