The Business Traveler's Guide to Iceland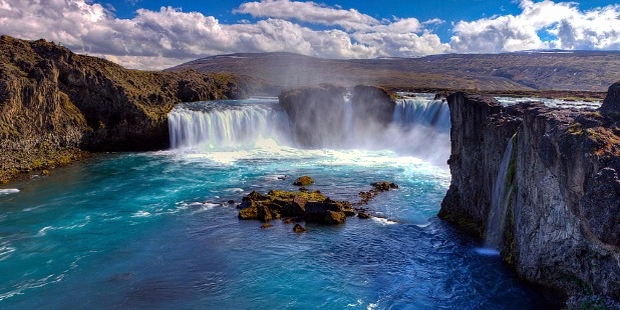 One of the most exciting places to go when traveling to Europe for work-related purposes is the island nation of Iceland. Despite its minuscule size, this robust Nordic country boasts an incredible amount of natural wonders that it feels like you've entered an alien world from another universe. But there's more to Iceland than just stunning views of Instagram-ready natural landscapes since you'll also find cool and fascinating cultural experiences on the island's capital city and neighboring towns. When you're ready to fly off to this ethereal travel destination for an extended business trip, here are some great suggestions to help you craft a compelling itinerary upon your arrival.
Take A Spa Trip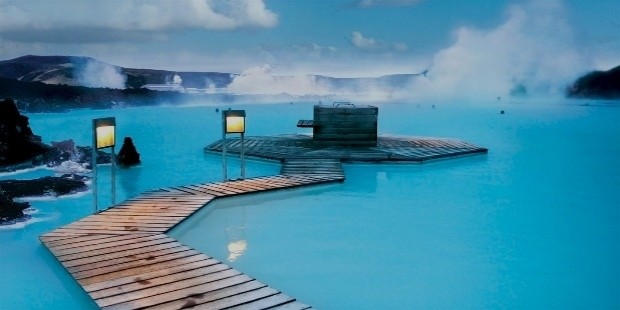 If you're feeling tired from your flight to Iceland, then you might as well remedy that situation by making a pilgrimage to the world-famous Blue Lagoon (pictured above), which is a fifty-minute drive away from the capital city of Reykjavik. This place is a geothermal spa where the titular waters are rich in minerals like silica and sulfur. Bathing in the warm lagoon will surely help relax your tired muscles after several hours of sitting inside an airplane. Furthermore, the mineral-rich waters are purported to help people suffering from skin diseases, which makes this place great for those who need to give their skin a little boost.
Frolic On Dark Sands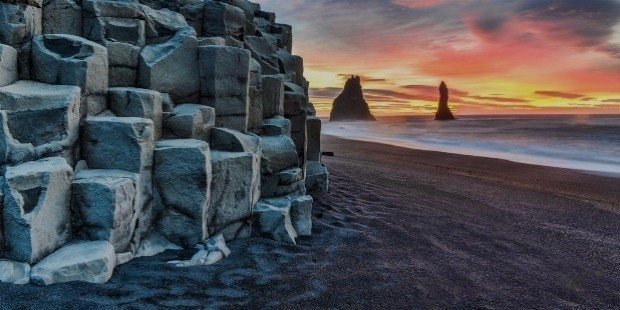 Tired of seeing the same old blindingly white shores every time you take a vacation? If so, then you may find respite at the stunning black sand beaches of Iceland. The distinctive dark coloration of the island's shoreline is caused by crushed lava rocks that are washed ashore from the frigid Arctic waters. You might not be able to properly sunbathe here nor take a dip in the heavy and icy currents of the sea, but what you can do is marvel at the surrounding landscape, particularly the majestic rocky formations in Reynisfjara Beach (pictured above) near the village of Vik in southern part of the island.
Enter The Frozen Void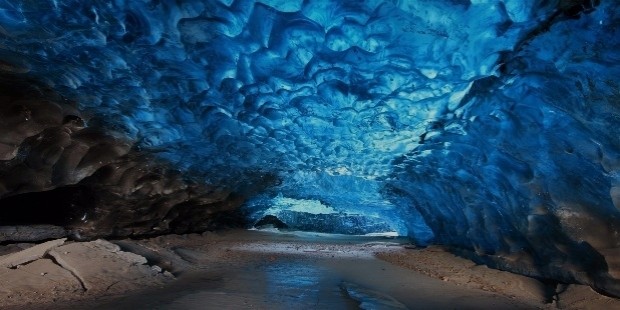 Awaken your adventurous spirit by taking spelunking to the next level. Exploring caverns may be daunting for some, but it's an experience that's not to be missed, especially if you're going to witness the otherworldly interiors of the Skaftafell Ice Cave (pictured above). Located within the vast terrain of Vatnajökull National Park, this cave is best experienced during the winter season where the ice and snow is most abundant. Once you've signed up for a guided tour and you're bundled up in warm layers of clothing, you're definitely ready to explore the surreal beauty of this amazing cavern that looks like something out of a fantasy tale.
Listen To Some Music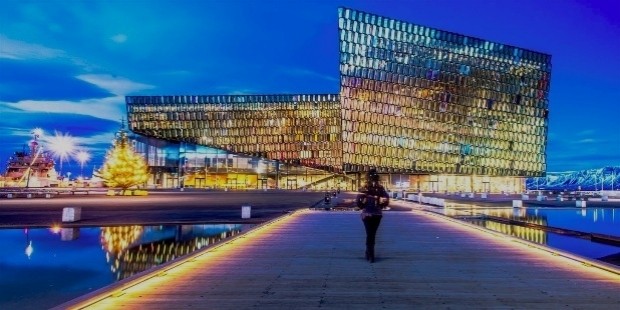 If you're in the mood for some sophisticated culture, then look no further than Harpa in Reykjavik (pictured above). This strikingly designed building is the country's premier concert hall and conference center where it houses the Iceland Symphony Orchestra as well as the offices of The Icelandic Opera. Defined by its angular lines and geometric shapes, the design of Harpa was inspired by the natural basalt landscape of the country and looks even better when viewed at night as the building's facade magically illuminates with an LED light show that mimics the behavior of the famous northern lights. Come for the stunning modern architecture, but definitely stay for the performances of talented Icelandic artists.
Expand Your Dining Experience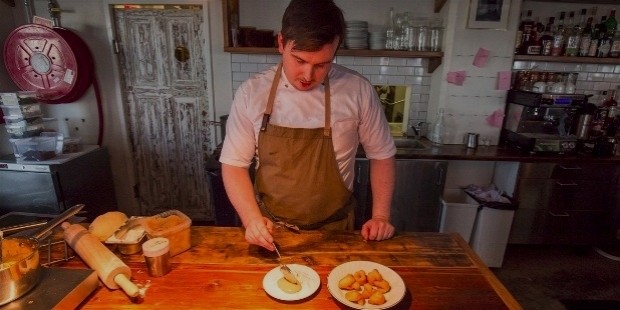 Iceland's relative lack of vegetation and land mammals means that their cuisine relies primarily on seafood, although they do import vegetables and other proteins frequently to give variety to their dishes and to avoid being limited with their food choices. If you want to make the most out of your Icelandic dining journey, then make sure to attend the country's annual Food and Fun Festival held every March (pictured above). The best restaurants in the capital city open their doors to the world's most renowned chefs for this event and festival attendees can get to sample delicious dishes using only the finest and freshest Icelandic ingredients.
Visit A Crash Site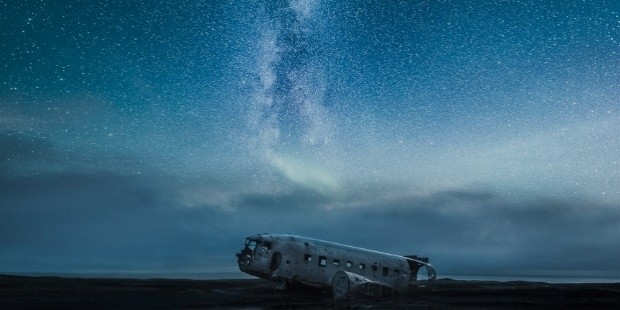 Believe it or not, Iceland is home to a famous aviation relic (pictured above) lying in the middle of a black sand beach. The backstory of this peculiar attraction dates back to 1973 when a United States Navy DC airplane apparently ran out of fuel and crash landed on the obsidian shores of Sólheimasandur. The good news was that the passengers all survived the crash but for some reason, the wreckage was simply left there and was never removed by the locals. To this day, the ruins of the aircraft remain there in relative isolation and visitors frequently take advantage of the area to take photos of the unusual structure framed by the wide open spaces of its alien surroundings.
Go Chase Some Waterfalls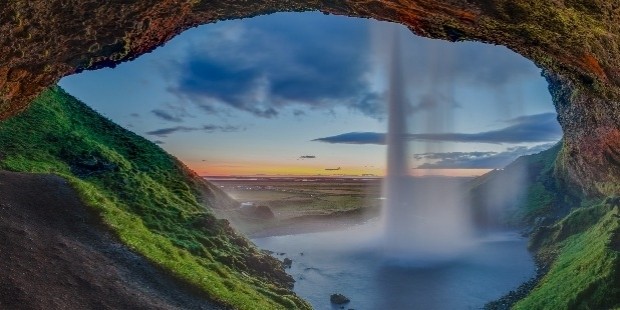 You wouldn't think that a tiny European island on the fringes of the Arctic Circle would have waterfalls, but that's where you're wrong. Since Iceland has a vast amount of glaciers, the island is actually home to no less than seventeen gorgeous waterfalls that vary in height and volume discharge. For instance, there's Dettifoss in the northeastern part of the country where it is reputed to be the most powerful waterfall in all of Europe. There's also the gradual cascading beauty of Fjallfoss, the accessible cave visitors can walk into behind Seljalandsfoss (pictured above), and the spectacular breadth and mysticism of Goðafoss. Whichever waterfall location you may choose to go, you'll always find something to admire.
Meditate By A Mountain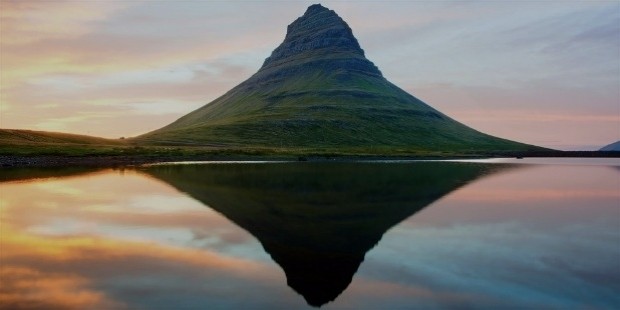 Icelandic landscapes tend to be very tranquil because there are only a few areas on the island that are populated by humans. If you're seeking some peace and quiet on your trip, then you definitely can't go wrong by going to Kirkjufell (pictured above) near the town of Grundarfjörður located west of the island. Literally translated as "Church Mountain", Kirkjufell is a marvelous formation that towers above an unspoiled expanse of verdant land dotted with several bodies of water. This site is perfect for escaping the hustle and bustle of Reykjavik and giving you the opportunity to breathe in the fresh mountain air while meditating.
Tilt Your Head Up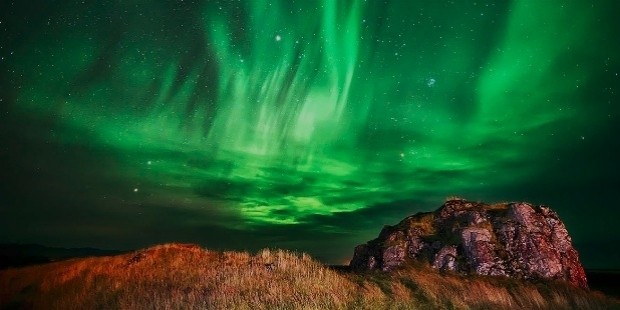 No trip to Iceland would be complete without bearing witness to the majesty of the aurora borealis (pictured above). The island's close proximity to the Arctic Circle means that it's one of the best places on Earth to view the northern lights. The best time to see auroras happen is between the months of September to April, when the lights happen with greater frequency. Most locals and travellers opt to go camping in the vast Icelandic wilderness like the ones in Snæfellsjökull National Park so they can get away from the artificial lights of the cities and towns once night falls and the colorful ribbons of dancing lights appear up in the sky. Additionally, don't be surprised to see lots of amateur or professional photographers walking around aurora season since they love to take videos and photos of this atmospheric phenomenon.
Want to Be Successful?
Learn Secrets from People Who Already Made It
Please enter valid Email