The Business Traveler's Guide to Germany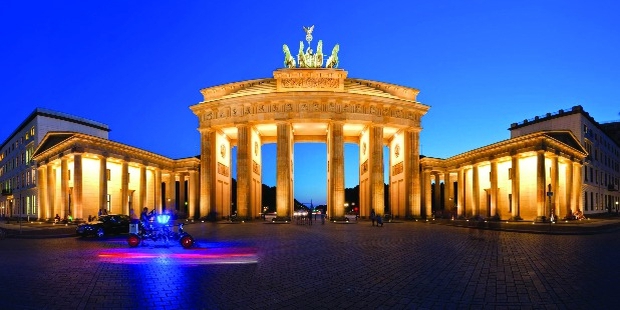 It's always a good idea for any company to make connections with other businesses around the world, and that's part of the reason why traveling for business is such a huge part of any commercial institution looking to achieve their goals. Bear in mind that only the most responsible and trusted employees of a company are given the privilege of representing their brand on a business trip, so you should consider yourself lucky if higher management has selected you to meet with foreign clients abroad to discuss important matters. This peculiar hybrid of responsibility and opportunity must always be approached with a considerable level of prudence and sophistication in order for you to get the best possible results. If your performance in a business trip exceeds the expectations of your superiors, then that's a good sign of your potential rise on the career ladder.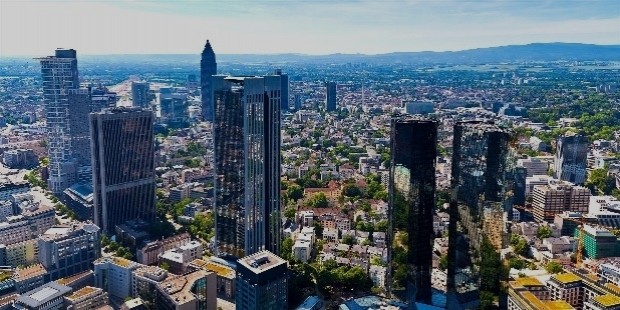 And the best part about traveling to far-flung places for work is that you get to soak up the best of a foreign culture and helps you be more worldly with your life experiences. Just imagine how great it would be to go back home and share everything you've seen and done to your friends, family, and colleagues at work. Apart from enjoying the pleasures of international travel, there's also that priceless element of meeting new people who are willing to be business collaborators. Networking with other high-flying entrepreneurs is certainly a chance that you don't want to pass up, so you must always make the most out of it should the opportunity present itself to you. Allow this good fortune to empower you from the inside so that you can reach greater heights in your professional journey. Previously in this series, we've featured business travel guides to France and the United Kingdom. This time around, we're highlighting another major European power player that's sure to excite and delight you on your potential business trip there.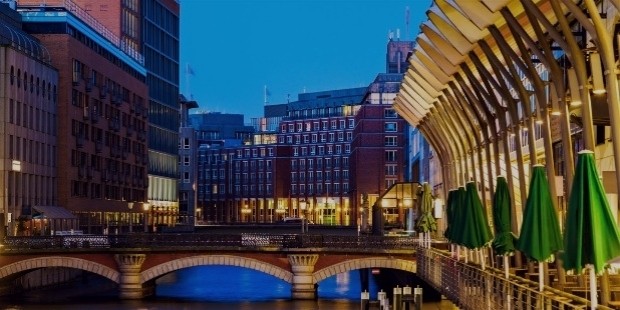 Of the many nations in Europe that is held in high regard in terms of business, Germany is definitely right up there along with the usual suspects such as the United States, China, Japan, and Great Britain. In the 21st century, Germany is viewed as one of the biggest epicenters of business and commerce, exerting a considerable amount of influence in the global economy at large. The country is one of the premier leaders in several technological and industrial sectors, while also being the world's third-largest importer and exporter of goods. The nation also holds valuable memberships in many important geo-political international organizations such as the European Union (EU), the North Atlantic Treaty Organization (NATO), and the United Nations (UN). Known for its rich cultural history, Germany is also the birthplace of countless successful and influential individuals in the field of art, philosophy, music, sports, business, science, and other fields of interest.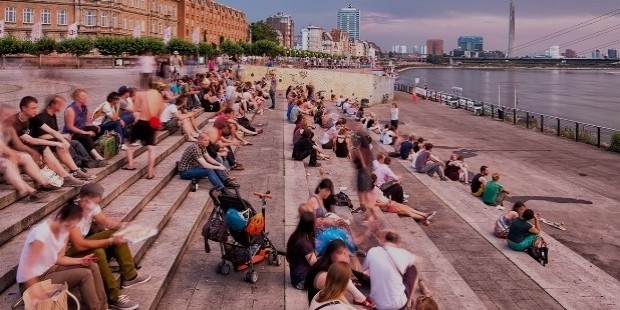 Because of Germany's attractive economic profile, it's no wonder why so many countries are eager to make strong trade relations with this prosperous nation. In fact, the country was the one who first introduced the euro as a common European currency, as well as having one of the world's biggest blue chip stock market indexes known as the Deutscher Aktienindex (DAX). Additionally, Germany's illustrious status as a leading land transportation manufacturer means that many big-name car brands are headquartered in the nation which include the likes of Volkswagen, BMW, Audi, Porsche, and Mercedez-Benz. But of course, Germany isn't all about buttoned-up business since it also has a very active and thriving tourism industry, which contributes over 43 million euros to its national gross domestic product (GDP). So if you ever get the chance to fly off to Germany for an extended business trip, consider the suggestions below to put some pizzazz in your travel itinerary.
Get acquainted with a famous river
The hustle and bustle of an urban metropolis can be tough on any weary business traveler looking for some peace and quiet. If you're seeking such tranquility on your German visit, look no further than staying near the Rhine (pictured below). This famous river is one of Europe's most popular destinations and dates back to ancient times when the continent was still populated by nomadic tribes, as well as a valuable trading site of the Roman Empire. Steeped in natural history, the Rhine isn't exclusive to the Germans as the winding and serpentine river actually runs through four other neighboring countries: Switzerland, Liechtenstein, Austria, France, and the Netherlands.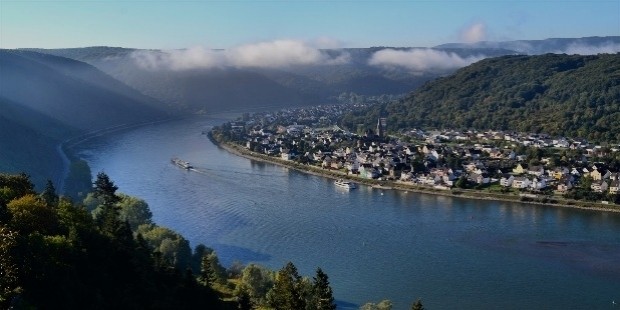 The German section of the Rhine boasts lovely views of the surrounding landscape and is easily accessible thanks to businesses that offer guided tours either by the riverbanks or aboard a boat where visitors can enjoy a peaceful cruise. The latter option, in particular, is a favorite activity among travelers and should not be missed by anyone looking to explore what the Rhine truly has to offer. A typical cruise on the Rhine usually covers pre-determined routes where tourists can enjoy the scenic views on either side of the river, as well as enjoying luxuries aboard the boat such as a restaurant for food and refreshements and lounge areas for resting.
Live out your fairytale fantasies
Europe has more than its fair share of monarchs and members of blue-blooded nobility, and Germany boasts a rich history of royals despite the country's current status as a former monarchy. The only surviving evidence that proves Germany's roots with noble rulers are the castles and palaces scattered throughout the nation. Such structures are truly the stuff of romantic fairytales, and one of the best examples of this is Neuschwanstein Castle (pictured below): a nineteenth-century Romanesque Revival palace perched atop a rugged hill overlooking the village of Hohenschwangau near Füssen in southwestern region of Bavaria. This palatial structure truly fit for royalty was built as a private residence for the highly reclusive King Ludwig II of Bavaria, but after the king's death in 1886, his castle was opened to the public where visitors were charged for admission.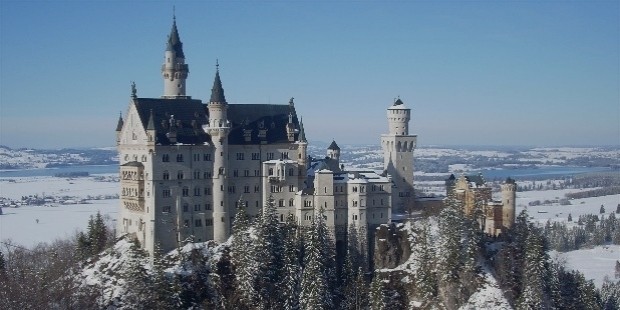 The structure itself was the main inspiration for the design of Sleeping Beauty's Castle from the Walt Disney franchise as it evokes the elegance and grandeur of a fairytale setting. Due to its relative isolation in the German countryside, the castle has remained intact and survived both World Wars. The interiors of this exquisitely designed palace boasts a treasure trove of painstakingly crafted and decorated rooms truly fit for a king, and the staff overseeing the affairs of Neuschwanstein Castle take great pains to ensure that everything within the castle is strictly taken care of. Peak season occurs between June to August, and guided tours through the palace must be booked in advance as guests without reservations are forced to wait for several hours before they are granted admission.
Explore the underground nightlife scene
Berlin has earned a reputation as a nightlife destination, and it's definitely well-earned considering that the capital city of Germany is unafraid to push the boundaries in the name of decadence and hedonism. For starters, the metropolis boasts plenty of pubs where partygoers are able to pre-game and mingle with other socially active individuals before stepping out into the night for some serious damage to several Berlin dance floors. Please bear in mind that the underground nightlife scene of Berlin is not for the faint of heart, considering most hardcore denizens party from the early evening hours all the way into the following morning. This fact is particularly true for those who are lucky enough to gain entry into Berlin's most mysterious yet famous nightclub called Berghain (pictured below).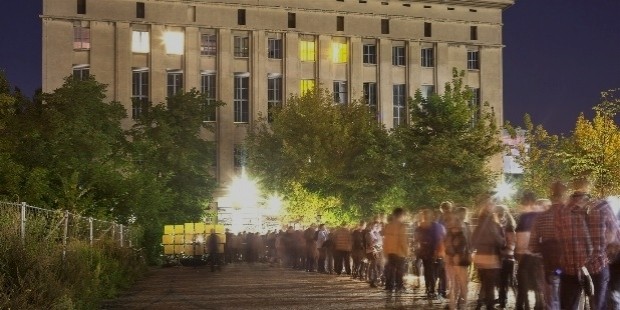 The structure of Berghain is a former power plant and was subsequently converted into a nightclub when it opened in 2004, retaining most of its minimalist design elements dominated by raw steel and concrete fixtures. This nightlife hub is notoriously known for its highly selective entrance policies which the club's roster of discerning bouncers strictly enforce without exceptions. Those lucky few who do manage to get through Berghain's sacred threshold will be greeted with the sounds of incredible dance music blaring from state-of-the-art sound systems. Should you be given the privilege by Berghain's cadre of intimidating bouncers to pass through the entrance, then don't waste that opportunity by preparing yourself to party even when the sun has already risen from the horizon. Make no mistake: Berghain is a cathedral to dance music and to party there is akin to a religious experience.
Dine like the Germans do
Food is an important part of a country's culture, and Germany is definitely no exception when it comes to the art of gastronomy. Although not as refined as the cuisines of other European regions such as France or Italy, the nation has nevertheless earned a sterling position within global culinary circles for its committment to robust flavors and generous portions. Indeed, it's virtually impossible for any visiting business traveler to go hungry while in Germany given that a typical meal there is enough to make one full for the rest of the day. Like many Central and Eastern European nations, Germany has a well-known tradition of sausage making, where more than a thousand variants of sausage (or what is known as "wurst" in German) are made all over the country.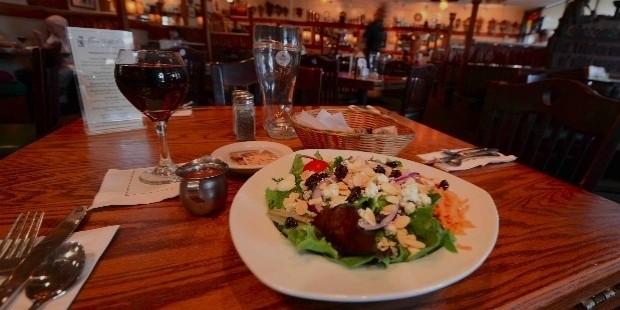 While traditional German food is often rustic in nature, the more modern and progressive side of German dining is relatively sophisticated but still retains the heartiness of the country's gastronomic roots (pictured above). This is especially evident in the country's many fine dining restaurants, where plenty of affluent businessmen and women are known to eat for power lunches or business meetings on a daily basis. Over two hundred restaurants within Germany have been anointed with Michelin stars—a prestigious designation awarded only to establishments that serve delicious food, exceptional service, and overall quality in dining experience. With this knowledge, you certainly can't go wrong if you decide to take out your clients for a celebratory meal after closing a successful deal.
Become a sophisticated cinephile
Should you find yourself flying off to Germany on the month of February, then make sure to bring your best casual clothes possible as the country hosts the annual Berlin International Film Festival (also dubbed as the Berlinale), one of the most prestigious and highly-attended events in the global filmmaking industry. Unlike the more exclusive and highly glamorous Cannes Film Festival in France, the Berlinale is open to the general public where avid cinephiles are allowed to purchase tickets to exclusive world premieres of major movies or intimate screenings of independent arthouse productions. Audiences can also get the chance to see big-name celebrities in the field of arts and entertainment gracing the red carpet of the festival's main venue held at the Berlinale Palace in Potsdamer Platz (pictured below).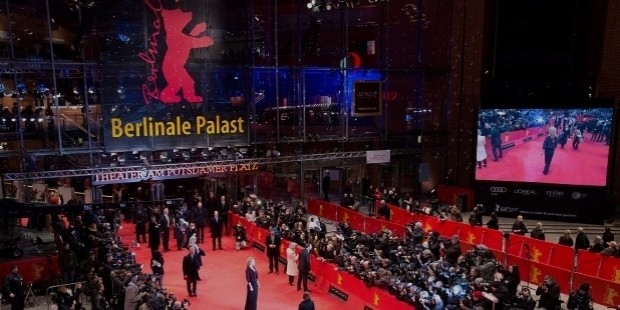 But of course, the Berlinale isn't just about the celebration of cinema as an art form; it's also a platform for people working behind the scenes to engage in the business of distributing and buying films. This takes shape in the form of the European Film Market (EFM), a major trade fair held concurrently during the duration of the Berlinale. This massive industry meeting is where film professionals—from film producers and financiers to sales agents and distributors—are able to gather and discuss important deals in relation to the business of filmmaking. If you're ever interested in networking with entertainment industry bigwigs, then you'll defintely get that chance if you sign up to be a registered industry insider for the EFM at the Berlin International Film Festival every February.
Smell like a true winner
If you've heard the phrase "dress for success", then you might as well make sure that you not only look good, but you should also give off the olfactory impression that you're a winner to complete the desired outcome of success. So if you truly intend on making sure you carry the scent of a powerful and successful individual, then head on over to the historic city of Cologne where the region is recognized for being the origin of its most famous cosmetic product known as Eau de Cologne. The historical concoction itself was invented by Italian perfumer Giovanni Maria Farina in 1709, where he produced and launched the perfume in Cologne, going as far to name it in honor of his adopted city.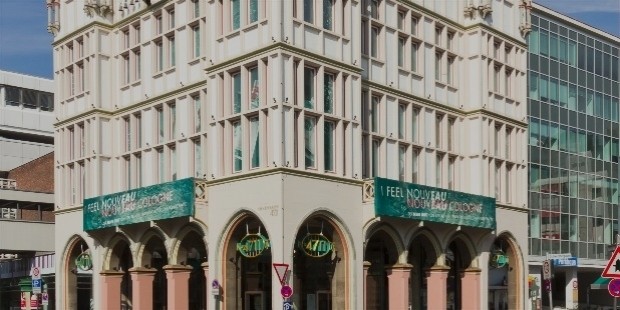 Indeed, the city truly prides itself as the home of the original Eau the Cologne that one perfume manufacturer called Mäurer & Wirtz has obtained ownership of the city's oldest perfume brand named 4711, which has used the same formula for the genuine Eau de Cologne since at least 1799. The flagship store of 4711 (pictured above), located in Glockengasse 4, is considered as one of the city's most popular tourist destinations, given that people flock to the elegant boutique to purchase bottles of the legendary perfume that Cologne is known for. You'll know if you've come to the right place when you see displays showcasing cylindrical perfume bottles decorated with a distinctive blue-and-gold motif. Don't leave Germany without at least getting some Eau de Cologne for yourself!
Cheers to having a good time
If there's one thing that Germany is known for aside from their massive and delicious sausages, then it would most definitely be beer. Truly, no other country in Europe—or the world, for that matter—can ever compare to the Germans with their enduring love for all things beer. And if you really want to get the full beer-loving experience to the next level, then make sure to visit the Bavarian city of Munich during late September to early October so you could partake in the world-famous beer festival and traveling funfair known as Oktoberfest (pictured below). For sixteen to eighteen days, the city of Munich transforms into a cheerful and ebullient metropolis where millions of locals and foreign visitors unite in the name of beer while enjoying great food, music, and other forms of entertainment.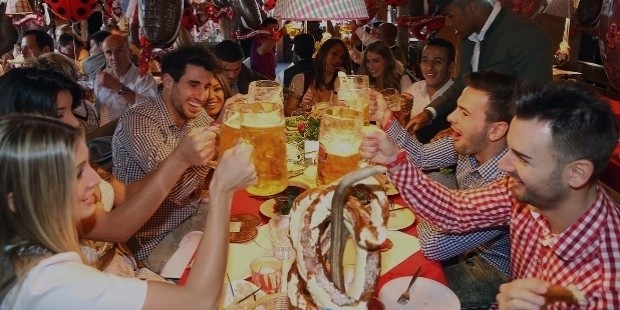 While many other cities across the world hold similar events in a similar or different timeframe, nothing can ever hold a candle to the original Munich Oktoberfest. If you're traveling alone on your business trip, then you don't have to worry about feeling left out because Oktoberfest is the perfect opportunity for you to socialize with friendly strangers who are there to have a good time. Although public spaces such as fairgrounds are where the main events of the festival take place, the whole city of Munich really gets into the spirit of the festivities as pubs and restaurants everywhere open their doors to the crowds and serve gigantic glasses of the alcoholic drink with colors ranging from a dark brown to a golden yellow. Of course, you should always take caution when participating in this kind of event since you don't want the risk of getting too drunk that you'll get a massive hangover after it's all over and you'll end up missing your flight back home!
Want to Be Successful?
Learn Secrets from People Who Already Made It
Please enter valid Email