Unique Success Stories of Human Spirits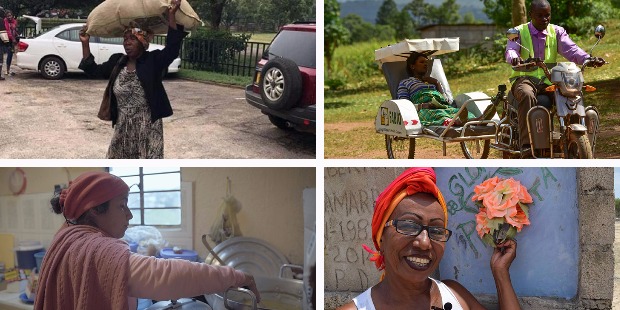 Our earth is a strange place to live in! Evil dictators, arrogant leaders and corrupt political leaders are busy destroying the world with unending wars, killing of innocents, rapes and corrupt governance to spread hatred among their own citizens through social media platform. A large number of countries are facing the evil realm of political incompetence and killings. Even the nature joins them to create more chaos in the lives of the already suffering poor citizens of the world.
On the contrary, it is indeed amazing how we humans behave during catastrophic natural calamities or at dire situations! What is more amazing is the compassionate acts of a very few individuals, who become angels to serve the humanity at large. These angels have time and again showed the world that goodness will always triumph over evil doers. It is really overwhelming to know how these angelic individuals dare to perform such special selfless compassionate acts for unknown people, who are suffering the worst moments of their life. These angels instill faith in humanity to inspire a few, very few to become like them.
These four unique success stories of human selfless acts are not only heartwarming, but also display a great strength of character of these five individuals. Johnny D unravels the mystery of these unique acts of compassion, so that a few readers will emulate such acts of kindness for fellow citizen during devastating times.
Plaxedes Dilon: Grandmother @ 71 Walked 6 Miles for Cyclone Survivors
71 year septuagenarian Plaxedes Dilon walked 6 long miles on the 28th of March 2019 with a load of clothing and household items on her head for cyclone survivors in Zimbabwe. In spite of Dilon not being able to afford a ride from her neighbourhood, her strong will to help fellow citizen was way beyond exemplary. The grandmother had heard on the radio, volunteers at the Highland Presbyterian Church in Harare were coordinating relief efforts for thousands displaced Idai cyclone survivors.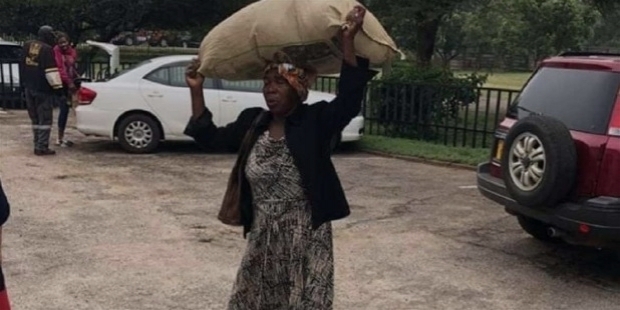 Dilon sells clothes for a living. She packed some of the clothes and jackets in a bag. She carried the bag on her head and headed for the relief centre. She had to walk 6 long miles. Zimbabwe's billionaire Strive Masiyiwa's company runs the local and international efforts for survivors in the Eastern and Southern Zimbabwe. He was moved with Dilon's compassion and acts of generosity.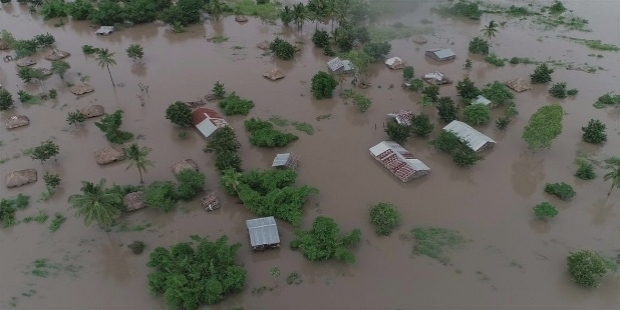 Masiyiwa really admired Dilon's selfless efforts in crisis. He revealed that he has never seen such a remarkable act of compassion in his life. The Highlands Presbyterian Church posted Plaxedes Dilon's photograph with the load over her head on social network, following which she was praised in not only Zimbabwe, but also all over the world.
Strive Masiyiwa wrote on Facebook: "When this is over, I am going to find her and invite her to come and see me, if possible. Then, I will spend time in prayer with her! Then I will build her a house anywhere she wants in Zimbabwe! It will have solar power and running water! Then, I will give her a monthly allowance of $1,000 for life!"
Uganda's Free Bicycle Ambulances
The African nation of Uganda has suffered conflict ever since their independence in 1962. The 1990s saw the emergence of civil wars against Joseph Kony's LRA – Lord's Resistance Army. The civil war has taken a toll on poor villagers, who have struggled hard to survive against all odds. In the year 2006, NGO FABIO – First African Bicycle Information Organization started the first bicycle ambulance service in the war-torn northern region of Uganda.
FABIO's goal was simple and practical. They created the easy-to-maintain environment-friendly bicycle ambulance, by using the black bicycle as a base. FABIO's Field officer Bryan Nleututu revealed, "The bicycle ambulances are 'African solutions to African problems'." The bicycle ambulances have become a huge success with hundreds of pregnant, sick and injured villagers. Uganda has had a deadly track record of high maternal and newborn death rates. FABIO's intelligent and practical approach has helped many villagers to live a better life with timely medical treatment.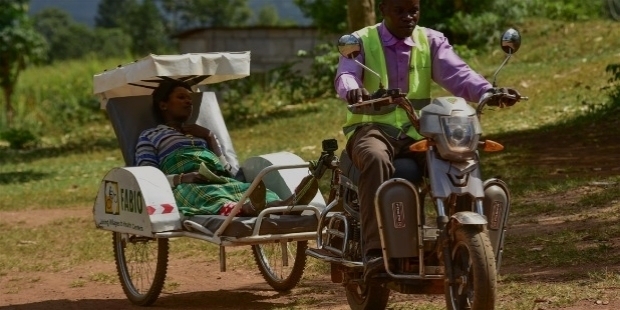 The free bicycle ambulances pick up patients from hilly areas to take them to their nearest health centres. FABIO has also introduced e-scooter ambulance – a rechargeable electric bike, wherever the terrain is hardened and easy to ride through. Bicycle and e-scooter ambulances have become a boon for sick villagers to get prompt medical attention. Hundreds of women, elderly patients, children and sick have benefitted their lives courtesy FABIO.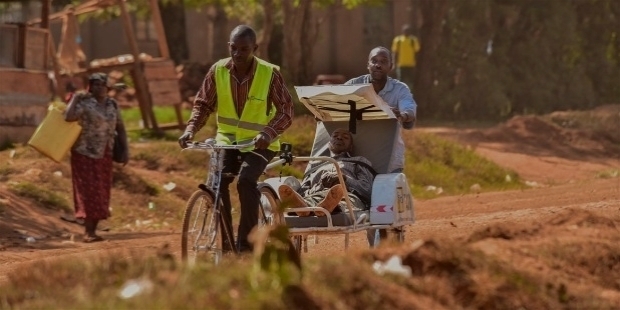 It is interesting to note that while the government in 77 districts of Uganda has failed to provide ambulance service out of nation's 121 districts, FABIO – the NGO has achieved a unique success with their locally-manufactured bicycle and e-scooter ambulances to help the sick villagers. As the old saying goes, "Where there is a will, there is a way."
A Colombian Woman Helps 150 Venezuelans Migrants Daily
Venezuela – one of the largest oil producers in the world is facing a catastrophic proportion of economic meltdown, courtesy dictatorial President Nicolas Maduro and the interim President Juan Guaidó. Millions of Venezuelans are fleeing the country walking hundreds of miles in the only hope for a better future. The poor citizens are struggling hard to survive the economic meltdown, unprecedented crime and devastating times.
The world have and are witnessing millions of poor Venezuelans are walking for days to flee their homeland for better lives in Colombia, Mexico, Ecuador, Chile, Peru or in America. An estimated 1.5 million Venezuelans have walked to remain in Colombia. The ongoing crisis has taken a toll on physically challenged, children and women, who have to walk hundreds of miles, climb mountains and walk down the mountains in sheer desperation.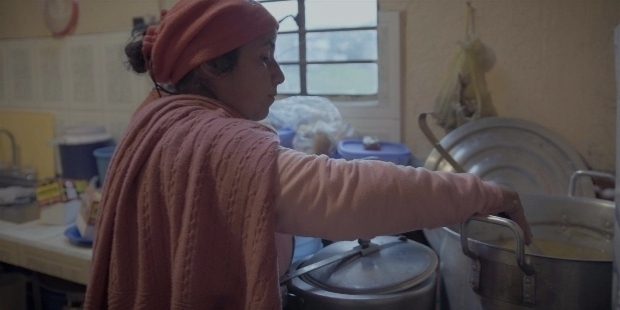 Maria del Pilar Figueroa lives with her two small children in La Laguna, Paramo de Berlin in Colombia. It is the most difficult point along the route for the Venzuelans. In June 2018, Maria and her children used to see hungry people, children and people without shoes walk past their house. Her daughter used to cry a lot watching the sufferings of the walking migrants, who struggled hard to keep walking in hot sun or rain. Maria realized she had to do something to help ease the pain of the poor Venezuelans.
Maria's little daughter sold her necklace to help the Venezuelan migrants. Maria left everything and started running the shelter. Her daughter and son stopped watching TV and started helping Maria in cooking food for the walkers. A local NGO pays the rent of the shelter and Maria manages it with her selfless acts and kindness. Along with her children, Maria provides food and hot soup to the tired migrants. She also provides them with sleeping mattresses in the shelter and shares their ordeal with her kindness and caring nature.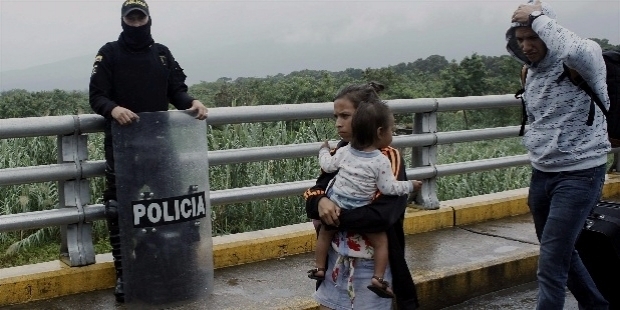 Every single day, Maria attends to nearly 150 walkers to soothe their tiredness and pain of their lives. It is heartening and heartwarming to see how two small children help their mother to soothe the poor migrants, while the two arrogant leaders are fighting for being the ruler of Venezuela. How I wish, the two adults could learn from these small children.
Colombian Undertaker Provides Free Burials
In spite of the 98% of evilness in the world, the 2% of goodness makes this world a better place to live in. The Venezuelan catastrophic crisis has become an epidemic. While the leaders of the nation and the world have failed the poor Venezuelans, there is Sonia Bermudez, a retired forensic doctor, who has dedicated her life to care for the destitute dying Venezuelans.
Sonia Bermudez provides a respectful burying of Venezuelans dying destitute, thereby saving them from a communal grave in a northern area of Colombia. So far, more than 3 million Venezuelans have fled their country due to the political and economic turmoil. These migrants have to walk for days in hot sun or rain to move across neighbouring countries in search of food, work and livelihood. Many elderly persons and babies cannot withstand the ordeal to succumb mid-way.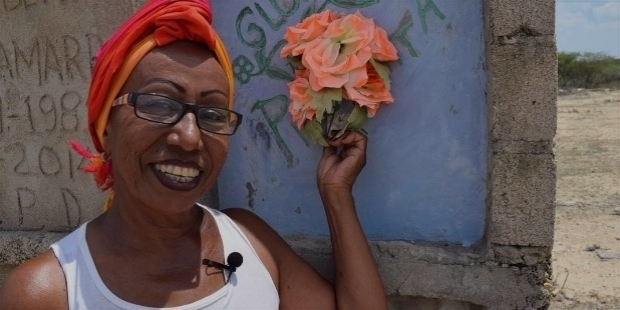 Sonia Bermudez drives to nearby places, when she hears about any deaths. She carries the dead to the cemetery and buries them respectfully. She believes it was god's will for her to do this work. She says, "We are all humans and each one of us deserve a proper burial." She has been burying people since the last two decades in an unused plot, which is owned by the city. In the year 2007, Sonia requested the government to recognize the cemetery as 'People Like Us'. Since 2017, she has been helping Venezuelan migrants to bury their family members free.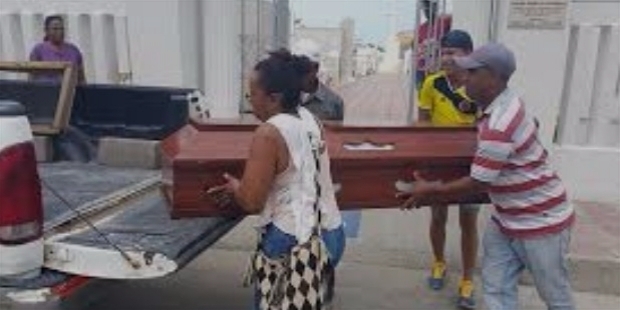 Sonia does most of the work by herself. She uses her own money to help the poor Venezuelans. She needs help, however, she continues on her own. Her compassion-filled heart finds solace in doing the work. Last but not the least, she says, "We humans have forgotten that it is much happier by giving than receiving." How true!
Want to Be Successful?
Learn Secrets from People Who Already Made It
Please enter valid Email