7 Most Expensive Xbox Series X/S Essentials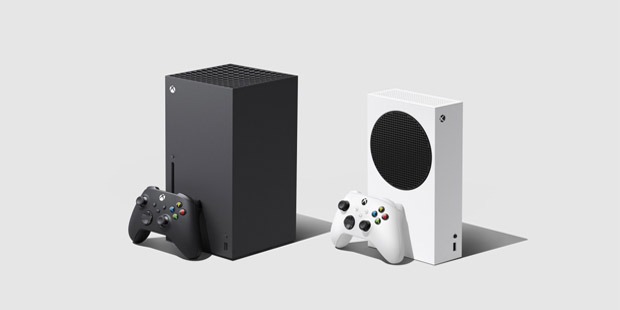 The next gen console wars have begun, and gaming mainstays Nintendo, Sony, and Microsoft are set to be locked in a fierce battle for at least the next three to five years. Released in 2017, the Nintendo Switch has an unsurprising lead over the Sony Playstation 5 and the Microsoft Xbox Series X/S in terms of revenues, but it won't take long before two consoles catch up most especially the Xbox Series X/S. Microsoft's new systems have already racked up more than 2 million sales since its November 2020 release, with players also purchasing add-ons aside from the consoles themselves. These add-ons are essentials for most players, and they can be very pricey. Here are the most expensive Xbox Series X/S essentials:
1. Xbox Adaptive Controller - $100
Developed mainly for players with limited mobility, the Xbox Adaptive Controller features programmable buttons that enable these players to assign Xbox controller inputs to external switches, buttons, and joysticks. These customizable features allow players to experience seamless and unhampered gaming despite not being able to use the standard Xbox controller. Microsoft's in-house adaptive controller is also compatible with any Xbox One and Windows PC game as long as the game supports the Xbox One wireless controller.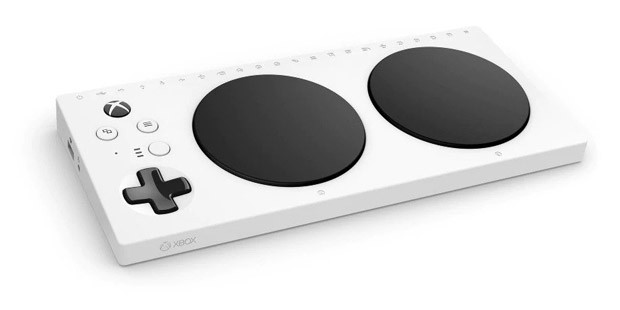 Costing around $100, this controller was developed through partnerships with The AbleGamers Charity, The Cerebral Palsy Foundation, SpecialEffect, Warfighter Engaged, and other gaming communities. Reviews have also been generally positive, citing the controller as currently one of the best accessibility devices for physically disabled players.
2. NBA 2K21 Next Generation Mamba Forever Edition Bundle - $100
Released in honor of NBA legend Kobe Bryant, the NBA 2K21 Next Generation Mamba Forever Edition Bundle is currently one of the most expensive games and the most expensive sports game across all the major gaming consoles. This special edition NBA 2K21 game comes with numerous in-game rewards such as 100,000 virtual currency, 10,000 MyTEAM points, 10 MyTEAM tokens, 60 MyCAREER skill boosts, and a Kobe Bryant digital collection.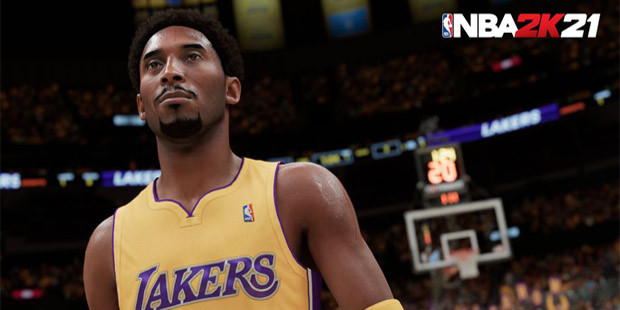 NBA 2K21 was one of the first Xbox Series X games to be advertised for the console together with Halo Infinite, Forza Motorsport, and Fable among others. As expected, the popular sports game utilizes the full specs of the Xbox Series X and S, resulting in much better graphics (4k upscaling, HDR10, 60 fps+) and improved gameplay. Unfortunately, reviews have been mixed citing that game still encounters the same problems as its predecessors such as inconsistent renders and abnormal AI movements. Some critics have even noted that the next gen 2K21 is no different from the 2K21 for the Xbox One and PS4.
3. Assassin's Creed Valhalla + Watchdogs: Legion Bundle - $110
Microsoft Store is currently selling two of the Xbox's most popular games at a bundled price of $110. Although there isn't much of a difference in terms of price when buying the two games separately, it is still a worthwhile buy for fans of both the Assassin's Creed and Watchdogs franchises.
Valhalla is the 12th game in the action-adventure franchise but has received great praise with critics even calling it the best Assassin's Creed game since 2010's Brotherhood. Watchdogs: Legion on the other hand is the sequel to the highly successful Watchdogs which was released for the PS4 and Xbox One. Although not as groundbreaking as the first game, Legion still ranks among the best in the franchise. Similar to NBA 2K21, graphics and gameplay for both Assassin's Creed Valhalla and Watchdogs: Legion are enhanced for next gen consoles.
4. Seagate 4TB External Hard Drive - $112
Specifically designed for the Xbox Series X and Series S, the Seagate 4TB External Hard Drive is one of the priciest storage devices out there. Although external hard drives have taken a backseat to SSDs in recent years, players are still looking at external HDDs as a primary option for them to store their game files. The Series X comes with a 1TB SSD built-in storage while the Series S comes with 512GB SSD, but the actual storage for both devices have been reported to be 802GB (Series X) and 364GB (Series S) respectively.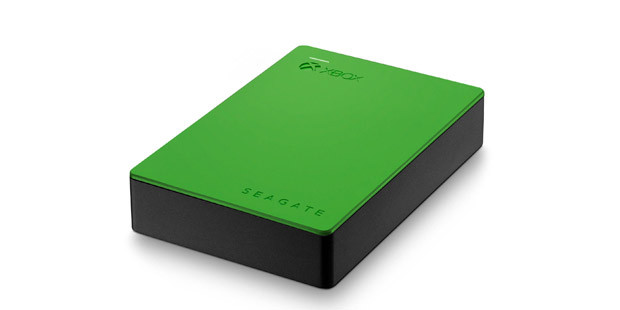 Casual gamers will not likely mind the storage of both consoles but hardcore gamers will definitely not be sticking with the consoles' built-in storage. This 4TB device storage exclusively made for the Xbox Series X and S allows players to store more than 100 games and comes with USB 3.2 Gen1 (USB 3.0) and plug-and-play capabilities. Seagate Technology, which is owned by Veritas Software, is one of the largest data storage companies in the world and has also been manufacturing devices for previous Xbox consoles the Xbox One and Xbox 360, and also the Windows PC.
5. Assassin's Creed Bundle (Assassin's Creed Valhalla, Odyssey, and Origins) - $160
A three-game Assassin's Creed bundle is the most expensive Xbox game or game bundle that players can purchase today. The bundle comes with three of the most critically and commercially successful games outside of Assassin's Creed 2 and Brotherhood which were released for the previous consoles: Origins (2017), Odyssey (2018), and Valhalla (2020).
Although the bundled game hasn't been flying from Microsoft Store's shelves due to the eye-popping price tag, a good number have still made a purchase. These purchases have mostly come from long-time fans or those who want to try out the games in the new Xbox systems. Assassin's Creed Valhalla, Odyssey, and Origins follow the same action-adventure role-playing mechanics that have made their predecessors a big hit but still differ in big ways especially when it comes to stories. Origins is a prequel to 2010's Brotherhood and lets users control a soldier named Bayek as he uncovers the secrets of Ancient Egypt.
6. Seagate 1TB NVME SSD Expansion - $200
Seagate returns with another expensive storage device, the 1TB NVME SSD Expansion costing $200. It is not just one of the most expensive gaming SSDs but probably the most expensive SSD currently available in the market right now. Advertised to be as fast as the storage of the new Xbox, the Seagate 1TB SSD makes it easy for players to store all their games and also allows for fast switching whenever players use the new Xbox game console. The storage device can also be integrated into the Xbox Velocity Architecture, an innovation developed for the Xbox Series X that drastically improves gameplay and reduces load times.
Despite its massive price tag, the Seagate 1TB SSD looks to be an interesting option for players needing a fast and convenient Xbox Series S storage expansion device. File sizes of each game have not gone below 40GB and have been reported to go as high as 190GB. As of the moment, Call of Duty: Black Ops Cold War and NBA 2K21 are the biggest games in the Xbox library, with the former clocking in at an astounding 190GB while the latter at 121GB.
7. Razer Turret Wireless Mechanical Gaming Keyboard & Mouse - $250
If Xbox Series X accessories are concerned, mouse and keyboards are listed as priority purchases. So it is not surprising that a mouse and keyboard bundle made by electronics company Razer is the priciest equipment outside of the console themselves. In fact, the Razer Turret wireless mechanical gaming keyboard and mouse costs nearly as much as the Xbox Series S which is only $50 pricier than the Razer devices.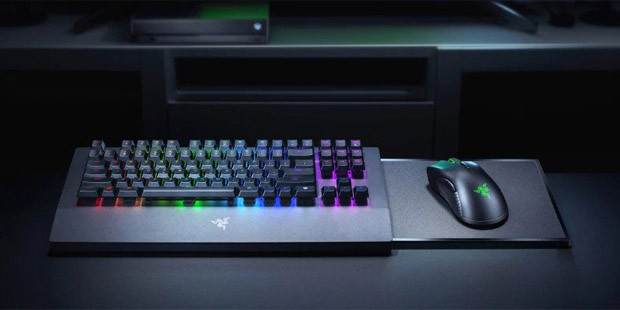 Also compatible with the PC and Xbox One, the Razer Turret keyboard can last up to 43 hours while the mouse can last 50 hours with lighting disabled (11 and 30 hours respectively when the lighting is enabled). Both devices can easily be connected to the console through a unified 2.4 GHz wireless USB receiver. Additionally, the mouse features the Razer 5G Advanced Optical Sensor. A new Xbox Series X controller may be a good alternative for a gaming mouse and keyboard, but it will likely won't stop players from spending a huge sum on the Razer Turret.
Final Thoughts
Next gen gaming has truly arrived with the Xbox Series X and S. And unsurprisingly, it also comes with some expensive third-party purchases.
Want to Be Successful?
Learn Secrets from People Who Already Made It
Please enter valid Email