5 Most Expensive Easter Destinations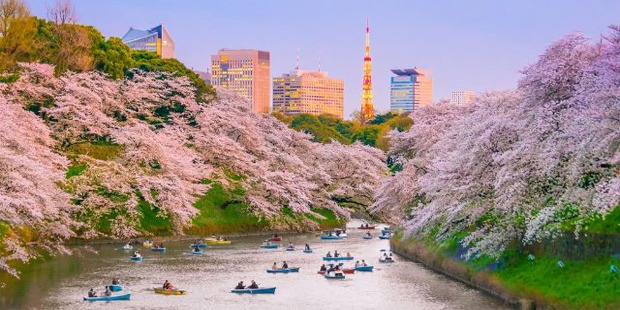 Although Easter is a religious holiday for most countries, it's also a time where families gather and do some fun activities such as doing egg painting/hunting, having a cookout, or taking a hike, among many others. Easter, which has also been represented by the Easter Bunny in the past few decades, is also a time where people go out on take a vacation in another city or country. If you plan on going on an adventure, not all destinations are priced equally and you may have to shell out thousands of dollars for even a 3-day trip. Here are the five most expensive Easter holiday destinations in the world:
1. New York City, United States
The Big Apple is one of the best places to visit in Easter mainly due to the annual Easter Parade and Bonnet Festival which has become a New York City tradition since the 1800s. What began as high-society ladies parading in streets after church mass has turned into parades which showcase thousands of people parading in large, colorful hats called "millinery". From flashy to cute and even bizarre designs, easter hats have become an event itself in which people look forward to every year.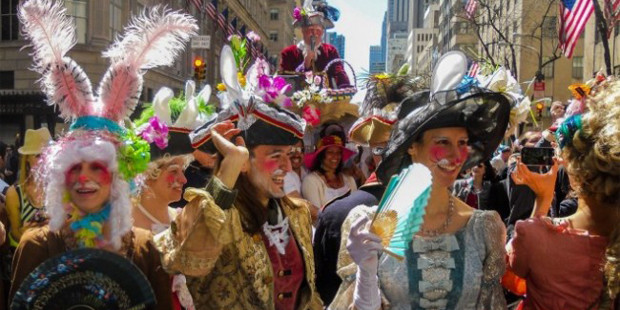 Unfortunately, New York City has always been known to be a pricey travel destination even for tourists who just want to visit the city for a quick Easter weekend trip. Daily food costs don't go below $38 while accommodation costs are priced around $137 for shared spaces or private rooms. It all gets pricier from there as costs for a typical double-occupancy hotel room can set back travelers around $275. On average, tourists should expect to spend around $200 to $300 daily for a New York Easter holiday trip.
2. Crete, Greece
Since Easter is one of the most important holidays in the Orthodox calendar, it's not surprising that Greece holds some of the most festive celebrations during Easter. One island in Greece that has attracted millions of visitors every year is Crete. Greece's largest island is home to numerous cities that boast breathtaking beaches and stunning ancient ruins. Whether it's visiting the Knossos Minoan Palace or Balos Lagoon or even the Psychro Cave, you can never run out of fun activities to do on the Easter island of Crete.
During Easter Sunday, you'll be treated with lively celebrations not just in Crete but throughout Greece as families gather together to sing, eat, and dance. Easter Sunday is also the time where Greeks prepare "Lychnarakia", a round pie filled with local goat cheese called mizithra which is only prepared during Easter. Daily budget for Crete falls between $60 and $100.
3. Amsterdam, Netherlands
Easter in Europe isn't complete without a trip to the capital of the Netherlands: Amsterdam. And you may want to consider booking early even before the Easter holidays as spring flowers bloom as early as March. Keukenhof Gardens is the of the most popular site in the Netherlands during spring, a 32-hectare area park which boasts around seven million flower bulbs which are planted in the gardens every year. Situated in the town of Lisse which is just a short ride from Amsterdam, Keukenhof Gardens attracts one million visitors every year and is one of the most photographed spring gardens in the world.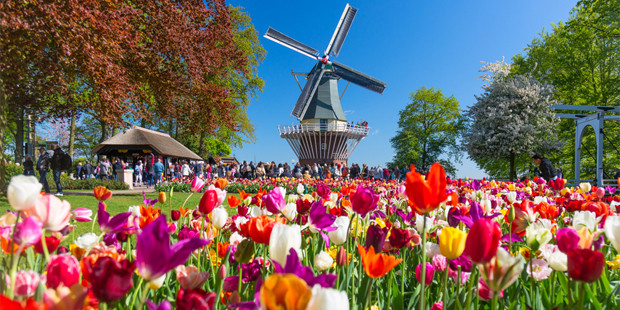 As for spring flowers within Amsterdam, visit Kersenbloesempark in Amsterdam Bos and the Hortus Botanicus to see some spectacular cherry blossoms as well as large greenhouses and outdoor gardens. You may also want to visit the Kinkerstraat, Noordermarkt, and Lindengracht Easter markets for food and shopping. For a spring Amsterdam trip, prepare to shell out between $150 to $200 every day which covers food, accommodation, and some budget shopping.
4. Washington D.C., United States
People wearing colorful hats may not be a tradition in Washington D.C. but the nation's capital has its own celebrations during Easter: the annual National Cherry Blossoms Festival. Since 1937, millions of visitors flock to National Park in the heart of Washington D.C. to view dozens of blooming cherry blossom trees during the months of April and May. Despite only blooming in spring, these trees which were originally given as a gift by Tokyo Mayor Yukio Ozaki in 1912 are taken care of the entire year by workers of the park.
Visiting national landmarks such as the Washington Monument, Lincoln Memorial, and the Smithsonian National Air and Space Museum as well as the popular Georgetown shopping district are also popular destinations in the capitol. But much like New York, Washington is a pricey place to spend the Easter holidays. The average cost of food and accommodation can also go between $200 and $300.
5. Tokyo, Japan
Speaking of cherry blossoms, Tokyo deserves a spot on this list as the spectacular cherry flower bloom isn't only situated in one spot but in the entire country of Japan particularly in the country's capital. Also called "Sakura", these trees grow in multiple spots in Tokyo particularly in Yoyogi Park, Meguro River, and the Chidorigafuchi Park near the Imperial Palace. Aside from enjoying Sakura blooms throughout Tokyo, visitors can also join in hunting for Easter eggs in Shinjuku Gyoen as well as in Yoyogi Park. Although Easter isn't commonly celebrated in Japan, more activities have been in recent years which also coincides with the country's Sakura Festival.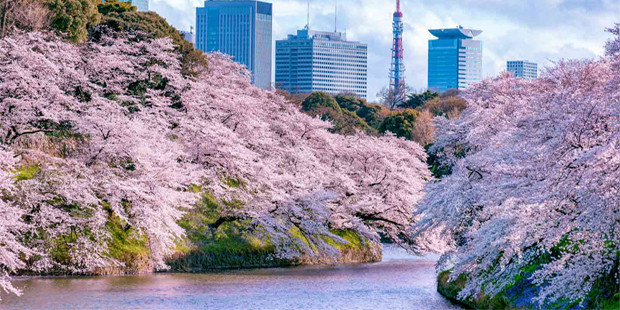 Japan may be one of the best places in the world during spring but it consistently holds the title of being the most expensive country in the Asia-Pacific region. The average cost of living also competes with other countries in the Americas and Europe, particularly New York. With huge costs, travelers will have to spend extra if they plan on spending the egg hunting holiday in Tokyo. A single meal costs around $27 while a hotel room for two costs $100 per night. Together with transportation costs and some souvenir shopping along the way, daily costs can average around $150 to $200.
Spending Easter in another city or country is the perfect activity for a perfect holiday. But costs may be an issue especially if you plan on visiting the five cities listed above.
Want to Be Successful?
Learn Secrets from People Who Already Made It
Please enter valid Email