5 Most Expensive Spring Destinations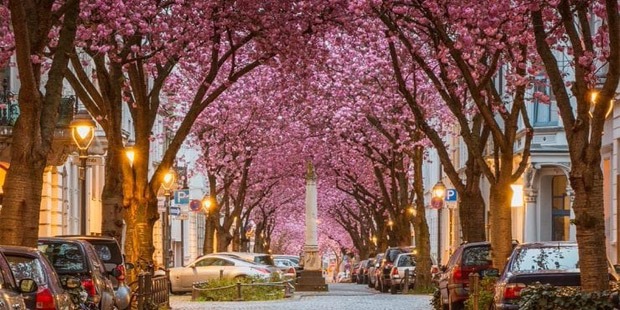 Spring is oftentimes considered the best time of the year due to the mild, sunny weather and amount of flowers that are seemingly blooming everywhere. For non-tropical countries, spring has become a destination where tourists flock to see these spring flowers as well as enjoy delicacies that are only made during the season. It's easy for travelers to pick a location where they want to celebrate spring, but when it comes to the actual travel costs some destinations are priced much higher than others. Here are the five most expensive spring travel destinations in the world:
1. Hitachinaka, Japan
Japan is a regular feature in the most expensive countries list due to high living costs but it hasn't stopped local and foreign tourists from spending huge sums of money on tourist spots around the country, especially during springtime. Spring in Japan coincides with the country's Cherry Blossom (Sakura) Festival which is celebrated for around two months (March to May).
Since the festival is one of the highlights of the Japanese calendar, it's unsurprising that costs skyrocket in the country. Costs will go even higher for tourists who failed to see the blooming Sakura in one location and will have to spend to see these flowers in another city or town.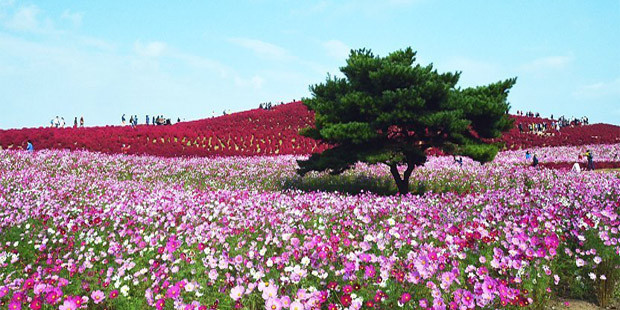 One spot that has become a popular choice for tourists is the Hitachi Seaside Park in Hitachinaka, Ibaraki Prefecture. Although not a destination particularly known for Cherry Blossoms, it has gained widespread recognition for being a park that houses one of the largest narcissus and tulip gardens in Japan. The park also features hiking trails that are available for tourists planning to venture in the nearby Hitachinaka Nature Forest as well as an amusement park complete with dozens of rides, restaurants, and a 100 meter tall Ferris Wheel.
Visiting Hitachi Seaside Park or other RV camping spring spots in Japan is costly with tourists expected to spend around $150 to $200 per day (food, accommodation, and transportation).
2. Provence, France
The region of Provence provides some of the best spring spots in the world. From natural to architectural wonders, tourists will never run out of activities to do in this beautiful region. Some of the top spring destinations in Provence include the walled village of Menerbes, the antiques capital Isle sur la Sorgue (Vaucluse), and the historical town Antibes (Nice). This doesn't even include the beautiful flowers (e.g. vast lavender fields) and spring markets scattered throughout the region. Artichokes and asparagus are some of the vegetables harvested only during spring.
Menerbes, in particular, gets love from thousands of tourists every year. The village stretches 30 kilometers and currently has a population of around 1,000 people. Aside from enjoying the view of dozens of blossoming trees, tourists can also marvel at the 16th century architecture such as the citadel and Chateau de Menerbes that are located inside the village. Menerbes holds a significant place in France's history as it was one of the battlegrounds of the French Wars of Religion during 1573 to 1578.
Tourists visiting Menerbes or other parts of Provence will have to spend around $200 per day.
3. Bonn, Germany
For tourists who won't be able to visit Japan during the Cherry Blossom Festival, the city of Bonn in Germany offers a great alternative. Specifically located in Heerstrasse Street, the spot has been officially tagged as "Cherry Blossom Avenue" where numerous Sakura trees have been on display since the 1980s. Heerstrasse Street is also located in the Nordstadt neighborhood which happens to be the birthplace of legendary composer Ludwig Van Beethoven.
Tourists won't just enjoy cherry blossoms lining up in Nordstadt's cobblestone roads but also get the chance to visit Beethoven-Haus which houses rare artifacts and documents as well as a music hall that runs Beethoven-themed events.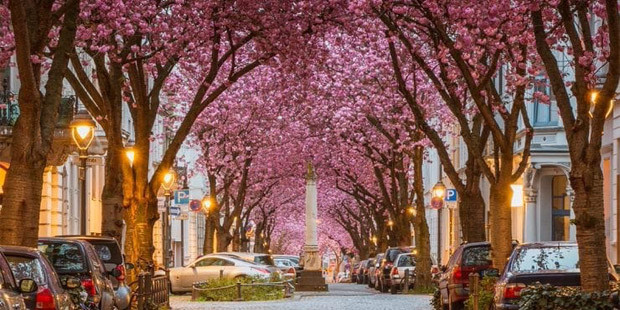 The Bonn Minster, House of the History of the Federal Republic of Germany, Bonn Botanical Garden, Rococo Poppelsdorf Palace, and the Art and Exhibition Hall are also popular destinations in the city. The Bonn Botanical Garden (Botanischer Garten Bonn) and Rococo Poppelsdorf Palace are also two widely visited spring destinations which are situated just beside each other. The botanical garden houses 11,000 species of plants, including many endangered local species.
For tourists visiting Bonn, they will need to shell out $100 to $150 daily to cover for food, transportation, and accommodation costs.
4. Miami, United States
Although spring is mostly known for beautiful flowers and gardens, it's also associated with beaches. And there is no other beach in the world that has been associated with spring than Miami Beach in the state of Florida, United States. Considered as one of the top spring break destinations for adults anywhere in the world, Miami Beach hosts some memorable spring break parties every year that have attracted millions of local and foreign tourists.
What also makes Miami Beach a top destination is the amount of activities tourists can do in the area, such as relaxing in the white sands of Halouver and Lummus Parks, doing some shopping at Lincoln Road Mall, and taking a stroll at Ocean Drive, among many others. A trip to the beach can also substituted with a trip to traditional spring locations, specifically in the Vizcaya Museums & Gardens and Fairchild Tropical Botanical Garden.
A Miami spring break vacation will set back tourists around $160 to $200 per day.
5. Umbria, Italy
Although Rome, Venice, and Milan are the most visited spots in Italy, the country has so much more to offer when it comes to natural and architectural wonders. One destination that has gone under the radar is the region of Umbria. Traveling around the medieval towns of Assisi and Spello or spending a night or two in the Castelluccio village (which sits at the top of the Apennine Mountains) are just some of the activities tourists can enjoy in Umbria.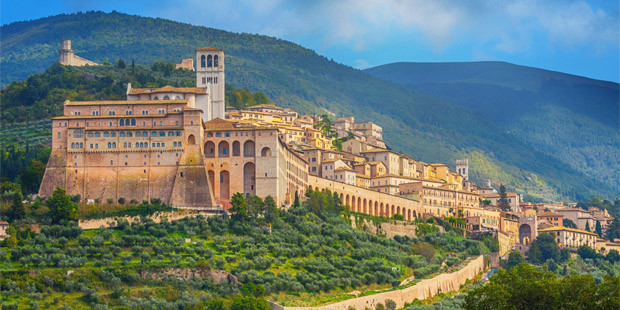 When traveling to Umbria which has become one of the best and unique spring break trips for families in Europe, all activities begin at the capital of Perugia. The capital houses several historical landmarks including the Palazzo dei Priori, Piazza IV Novembre, San Lorenzo Cathedral, and the Basilica of San Domenico. Pasta dishes consisting of artichokes and asparagus are also favorites among locals throughout Italy.
Whatever destination tourists are visiting in the country, daily food and transportation costs amount between $150 and $180.
Final Thoughts
Despite the high costs of visiting some spring break destinations, it will never stop tourists from spending hundreds (if not thousands) of dollars just to experience the season that only comes once a year.
Want to Be Successful?
Learn Secrets from People Who Already Made It
Please enter valid Email