10 Benefits of Getting a COVID Vaccine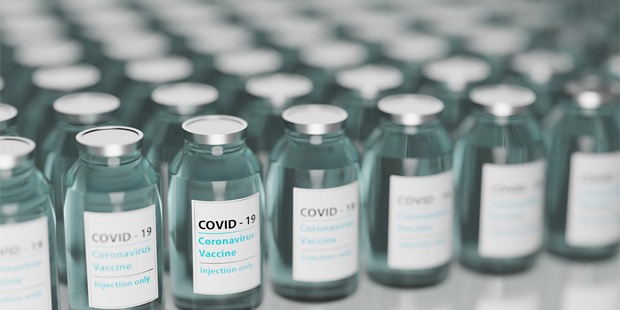 Over the past year, COVID-19 (officially known as SARS-CoV-2) has caused 137 million infections and nearly three million deaths, becoming the worst pandemic since the Spanish Flu in 1918 which killed around 100 million people. Fortunately, the Coronavirus curve is steadily declining as numerous biotechnology companies are rolling out vaccines to limit the spread of the virus. If you're still hesitant about getting vaccinated, here are seven benefits that will surely help you change your mind:
1. Better immunity
Even if you're the first one getting vaccinated in your family or your company, this gives you better immunity against the Coronavirus. Remember that you're not only protecting yourself but also your close companions whom you spend time with every day. If you don't want to be the main reason why your parents, children, siblings, relatives, colleagues, or friends get infected, then getting vaccine shots at the soonest time possible is your best and only option.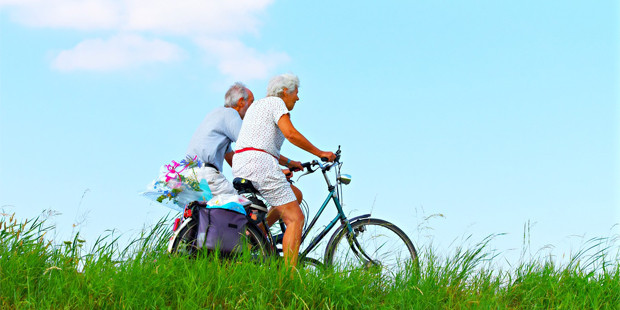 It's true that not all vaccines have the same level of efficacy but the risk of covid vaccine shots is never dangerous. All vaccines are 100% effective in preventing individuals from getting severe symptoms of the virus. In other words, although some vaccines may still get you infected you will no longer experience severe COVID symptoms such as high fever or loss of breath. Health experts also recommend getting vaccinated if you experience chronic diseases such as heart disease, cancer, and diabetes. Fatality rates have been reported to be higher for patients previously diagnosed with these chronic diseases.
2. Less medical costs
Getting hospitalized for COVID-19 isn't cheap. According to health research organization FAIR Health, individuals are expected to spend around $51,000 to $78,000 depending on age. Health care costs for patients aged below 20 average around $68,000 while costs for patients above 60 years old average $77,000. As for patients who have insurance, the highest averaged allowed amounts paid to the provider under an insurance plan are $26,000 (patients 21 to 40) and $40,000 (patients over 60) respectively. Even patients with insurance are not spared from paying huge medical bills when diagnosed with COVID-19.
The costs of COVID-19 are tremendous. There have also been thousands of cases where the patient has already succumbed to the disease leaving their surviving family to pay for the massive hospitalization expenses. Additionally, you also don't need to go to a hospital just to spend for COVID-19 related expenses. RT-PCR and antigen tests are already very pricey and costs can easily add up if you always get infected even if you show no symptoms. So, if the costs scare you more than getting hospitalized, then get vaccinated.
3. Being reunited with family and friends
If there's one thing that people want to do immediately after the pandemic is over is to be reunited with their loved ones. The coronavirus hasn't only forced families to live apart but also friends and colleagues. Travel restrictions not just in certain cities but entire countries have been in full effect since the pandemic which has caused numerous individuals to not see their loved ones in over a year. Things are even more difficult for people working abroad who can't easily go home due to complicated and costly restrictions set by their home countries.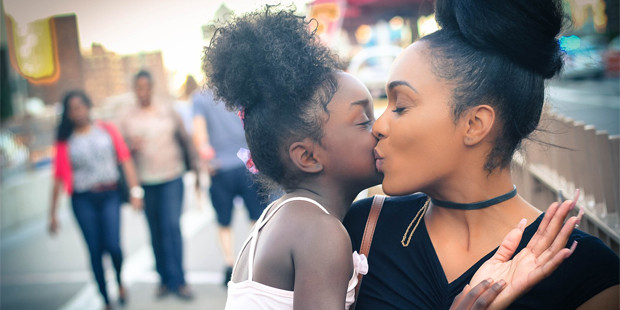 The coronavirus doesn't have to be fully eradicated for reunions to happen. As the government sees that more people are vaccinated, they can slowly ease restrictions and allow more people to be reunited with their loved ones. Large family gatherings may not be completely allowed yet, but it really doesn't matter for some as they just want to see the people they love the most.
4. No more masks and shields
If you've always worn face masks (surgical or cloth masks) outside, then the government mandating everyone to wear masks in public shouldn't be a problem for you. But the majority have never been agreeable to wearing masks even during the peak of the pandemic, much more with the addition of face shields. Walking on a sunny day wearing a mask and shield can be very uncomfortable. Additionally, some restaurants and public establishments are even requiring customers to wear these health essentials even inside their stores.
The more people get vaccinated, the faster government will ease restrictions particularly in the wearing of masks and shields in public. As previously mentioned, COVID doesn't equate to affordable care so do your part and get your vaccine shot at the soonest time possible. With this, it won't be long before the virus stops spreading and the need for masks and shields will be eliminated.
5. Unhampered business operations
Whether you're a business owner or a consumer, you are certainly disappointed in how businesses are operating during this time of a pandemic. If you run or manage a business, sales may have severely decreased compared to previous years. You may also be forced to lay off employees due to poor revenue. If you're a consumer, you may have also felt the negative impact of COVID-19 when it comes to making regular purchases. With stores closing down and establishments limiting the sale of certain items due to low demand, things are not the same as they used to be.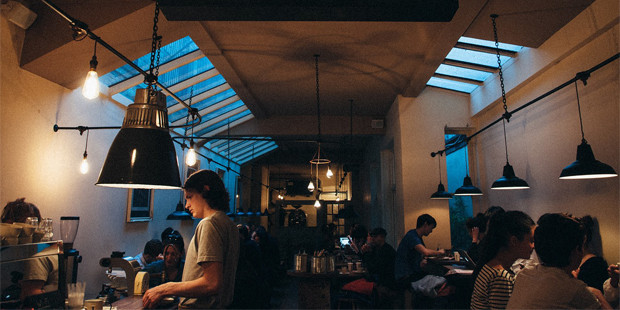 Remember that the longer the pandemic rages, the more it affects businesses. Small, family-run businesses are the only ones being affected but large corporations as well. The only way to save these companies is for more people to go outside and not worry about getting infected. Quarantine efforts, although effective during the first few months of the pandemic, are never long-term solutions as it only slows down economic activity. As already evident in some major cities around the world, imposing regular lockdowns create a ripple effect and negatively affects the livelihood of millions of people.
6. Uncompromised social events
Have you ever missed going to a concert? Or how about large gatherings with family and friends? The Coronavirus has put a halt to all of these social gatherings and it may seem to stay that way as more people are prohibited to go outside their homes. Governments may allow small gatherings in the meantime but the experience doesn't compare to full gatherings where multitudes of people flock to a single area. These events may be somewhat chaotic but they always bring fun and excitement to hundreds if not thousands of people.
These days, socially distanced events are common sights around the world. Whether it be weddings, sports games, or business meetings, people are wearing masks and seated a few meters from each other. Understandably, people don't like these setups and infections can still occur. Masks and shields are not full-proof methods to combat COVID-19. Even health workers who wear personal protective equipment are still prone to getting the virus.
7. Leisure travel becomes a reality
Attending social gatherings also pertains to traveling. Even if you're not the person who likes attending big gatherings, you may have missed the feeling of traveling to another city or even another country. Leisure travel is one of the best ways to take a break from a busy world, whether it be going to a beach, visiting cultural sites, going shopping, or enjoying local delicacies. Leisure travel also improves physical and mental health, making it an essential activity for individuals who are involved in stressful situations every day.
Even with vaccines being rolled out in most countries, national governments are still hesitant in opening up their borders for foreign travelers. This only shows that these countries are still finding it difficult to contain the virus in their home soil, even preventing local travelers from traveling from one city to another. This is sad news for tourism as natural and architectural wonders cannot be showcased in their full glory. Additionally, foreign travelers looking to experience different seasons such as spring or autumn and be entertained with numerous seasonal activities (e.g. parades, concerts, food festivals, etc.) will not have the chance to do so at the moment.
8. A means to a healthier lifestyle
COVID has become an eye-opener for everyone. It is not just a virus that can easily infect other people but also a virus that has been the cause of millions of deaths around the world. The Coronavirus is deadly as it is frightening. That is why getting vaccinated should be your utmost priority and the utmost priority of your family. Even with reports of some vaccines not offering protection to some COVID variants, it still offers protection against potentially fatal symptoms of these said variants. At the end of the day, hospitalization (and the huge costs that come with it) can be prevented no matter what vaccine you choose.
Once you've managed to get vaccinated, remember that COVID will not be the last disease you will have to face in your lifetime. Living a healthy lifestyle is always the best way to combat thousands of diseases that can potentially attack the human body. This kind of lifestyle entails not just having a proper diet but also physical fitness. Although many find it difficult to limit food intake and do heavy exercises at the same time, combining the two gives one the best chance of staying healthy long-term. With an effective weight loss and exercise plan, you can protect yourself against the risk of cardiovascular diseases, manage blood sugar and insulin levels, control weight, improve brain function, and reduce bodily pains, among many others.
9. Better government services
In a more general sense, getting a COVID vaccine should become a turning point for national governments to provide better services for their constituents. With millions of vaccines being injected around the globe every day, the microscope has been focused on the public sector on how they are handling the vaccination process for the people living in their respective countries. Sadly, not everyone is doing a good job with some having delays in the vaccination procurements while others are experiencing problems in the storage and distribution process.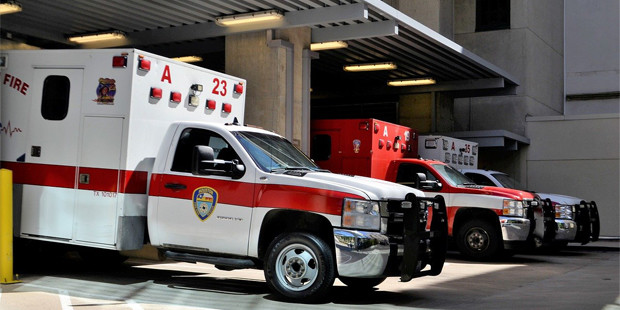 Whether or not you've received COVID-related government assistance in the past year, you should be aware of how your government is handling the Coronavirus situation in your area and in your country. Citizens should take a proactive role in making sure their public leaders are doing their jobs since the Coronavirus is a deadly virus that affects the country's economic, social, and environmental sectors. These days, public officials should not use the situation for their own gain and do the job that their constituents elected them to do throughout the entirety of their term.
10. Better awareness of environmental issues
Aside from the economic and political implications of COVID-19 vaccinations, taking a hard look at how the Coronavirus has affected the natural environment should be made a priority by not just a few sectors but by everyone. With the world put to a halt throughout the entirety of 2020, this has helped the environment recover significantly. The massive improvement of air quality and the reduction of water pollution has been reported in many cities around the globe.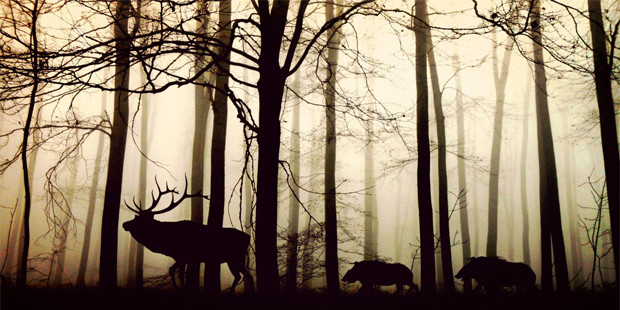 Most importantly, mother nature has responded well to less human interactions in the past 12 months. For example, the Cox's Bazar beach in Bangladesh is reported to have clearer waters while dolphins have been cited in the canals of Venice, Italy after a decade-long absence. These are just two examples of how stay-at-home restrictions have helped nature restore the beauty that was previously lost due to years of abuse and neglect. People should be aware that once they get vaccinated, returning to a lifestyle that they once had before the pandemic should no longer be an option especially when it involves the environment. Responsibility and accountability should not just be practiced when it comes to health and safety but also when it comes to caring for the only natural habit humans have.
The nine benefits of covid-19 vaccine shots listed above should be more than enough reason for you to finally get vaccinated. At the end of the day, remember that vaccines don't just protect you but all the people you care about the most.
Want to Be Successful?
Learn Secrets from People Who Already Made It
Please enter valid Email