Most Expensive Swarovski Collaborations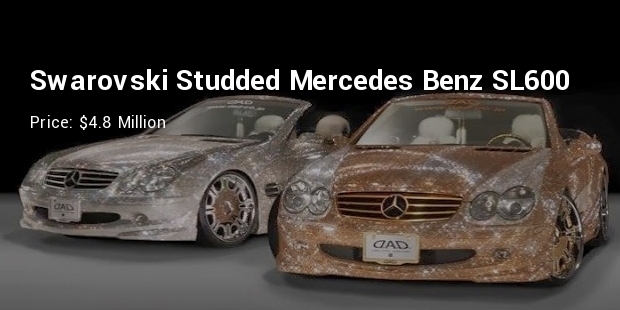 Beautification is the necessity of representing everything in an acceptable look. Crystal is mandatory for such ornamentation. It's rare to find names who don't like crystal. While thinking about crystal the first name came to know is the Austrian brand Swarovski. Since 1895, after starting with crystal cutting business, the Swarovski has extended into numerous contributory companies.
Swarovski became legend of this business with almost a century tradition and as originator of various most expensive collaborations available at present sell Bazar. Those expensive collaborations ranges from car to watch, house hold apparels to travelling accessories. Top ten most expensive Swarovski collaborations are enlisted accordingly –
1. Swarovski Studded Mercedes Benz SL600: $4.8 Million

Prince Al Waleed of Saudi Arabia procured this Swarovski Studded Mercedes Benz SL600 for $4.8 million. This limited edition contains only silver and a golden color car with 300,000 Swarovsky crystals designed. Both the cars were first displayed in the auto show of Tokyo. After seminal into diamond the Swarovsky crystals were attached by glue.
2. Moneual Swarovski Encrusted PC: $450,000

With a design containing 3,500 Swarovsky crystals, the most expensive handcrafted home theatre PC is made of costly metals like gold and brass. Although it has been designed with costly stone and metal, it has other similar feature of a PC like Window 7 OS, Touch screen.
3. Gold Plated Aurumania Bike with Swarovski Crystals: $102,000

600 Swarovski crystals, containing Aurumania Bike are plated with 24 carat gold. Only ten of the super gorgeous bike was made by the Swedish Bike Manufacturer. By a ride of this limited edition, gold made bike you must be nostalgic.
4. Swarovski Encrusted Crystal Isis Commode: $75,000

One of the home appliances, commode is bejeweled with 72,000 Swarovski crystals. By the name Isis, the commode is designed with a higher level of soothe and lavishness. Over a month hard labor, famous Japanese jeweler has designed it which was first appeared in Shanghai bathroom exhibition.
5. Samsonite Black Label Swarovski Trunk: $25,000+

6. Crystal Myriad, Ji Xiang: $24,385

7. Hyla GST Vacuum Cleaner: $21,900

8. Crystal Ergorapido Vacuum Cleaner: $18,993

9. Eye Catcher Fridge: $15,729

10. Diamond Studded Konquest Hoodie: $10,000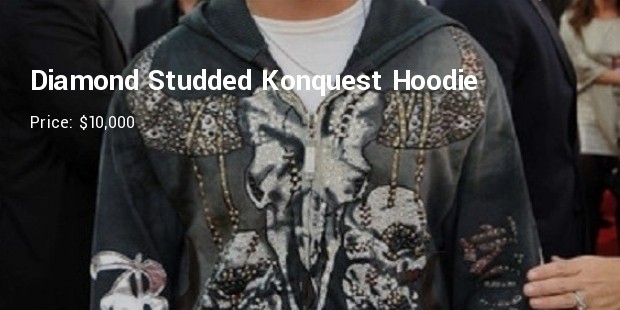 If gorgeousness in the beautification is your motto, then there is no way out than having expensive Swarovski collaborations. You will be renowned by its glimmer once you own such expensive Swarovski collaborations.

Want to Be Successful?
Learn Secrets from People Who Already Made It
Please enter valid Email