Most Expensive Aircrafts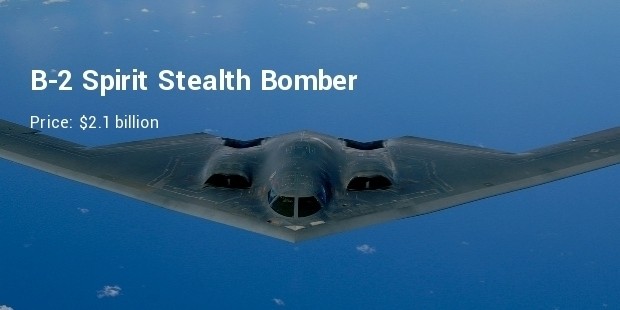 Travelling become the days of yore without aircraft. In the modern time, the aircrafts have already proved its importance not only by its safest, reliable and fastest travel options but also a supreme carrier of war weapon. Some tycoons take away the traveling at an ultimate level of comfort. One can make a mistake by thinking those aircraft a luxurious hotel or palace.
Many countries spend their wealth in the research and development of aircraft for their Military. Beyond the use for luxury or war, they are eye-catching invention of human beings. Here is a list of 10 most expensive aircrafts which contains both private jets and military aircrafts.
1. B-2 Spirit Stealth Bomber ($2.1 billion)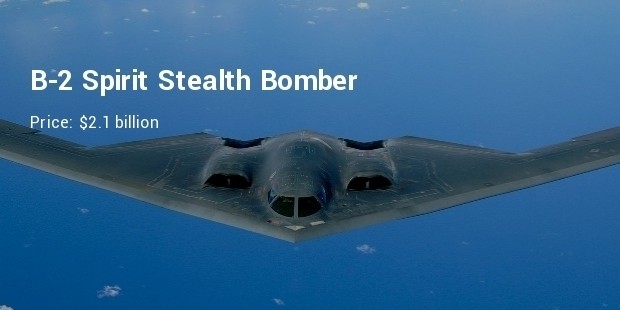 B-2 Spirit is the m most expensive aircraft ever made. US Air force has 20 if these terrible craft under their control. This engaged with tactical bomber features with technological advancement to penetrate anti-aircraft defenses.
2. Airbus A380 Custom ($500 million)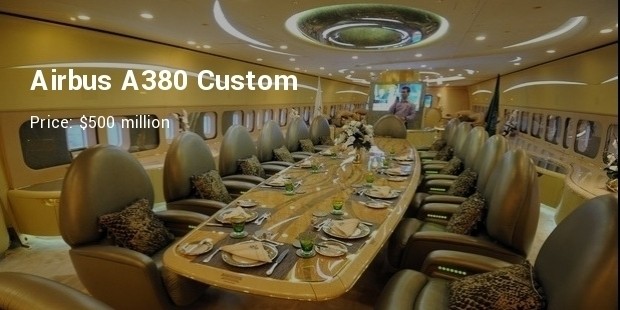 Prince Al-Waleed bin Talal of Saudi Arabia, is the owner of the most expensive jet of the earth. This incredibly luxurious aircraft has everything of wellness including car garage, multiple bedrooms, bathroom with shower etc.
3. Airbus A340-300 Custom ($350-$500 million)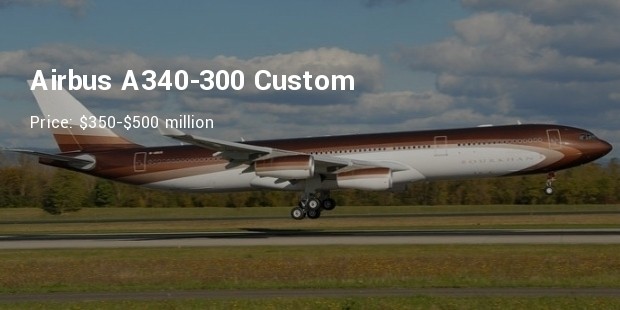 The richest billionaire in Russia, Alisher Usmanov is the owner of the Airbus A340-300. The airbus advertises an eye-catching painting with the name of "Bourkhan" on its side. It is the biggest aircraft in Russia. The aircraft itself costs $238 million but the rest of the money used for the customization.
4. F-22 Raptor ($350 million)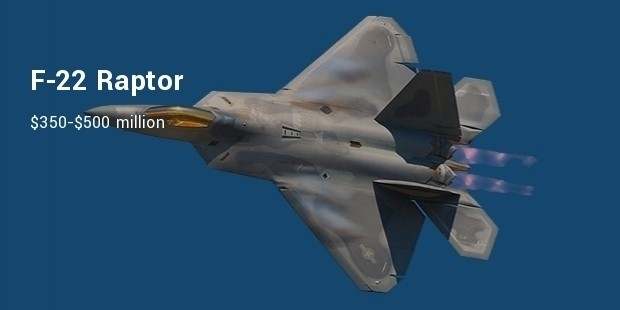 The most expensive F-22 Raptor is extensively accepted the superlative combat plane. Lockheed Martin developed the single-seat, double engine tactical bomber plane for US Air Force. They can fly at a supersonic speed and can easily pass through all kind of radar check.
5. C-17A Globemaster III ($328 million)

6. P-8A Poseidon ($290 million)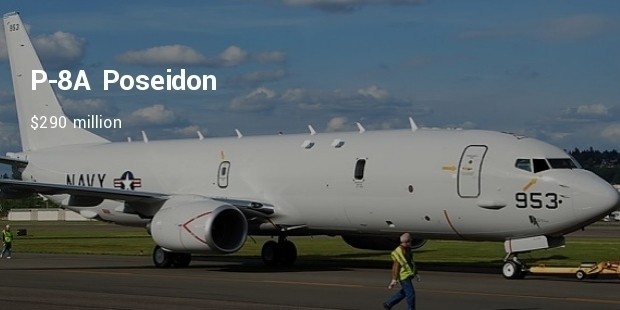 7. Boeing 747-430 Custom ($233 million)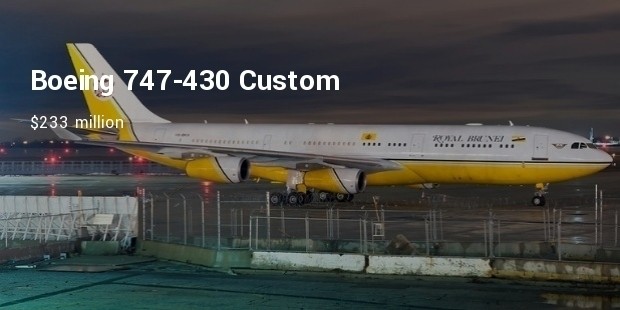 8. E-2D Advanced Hawkeye ($232 million)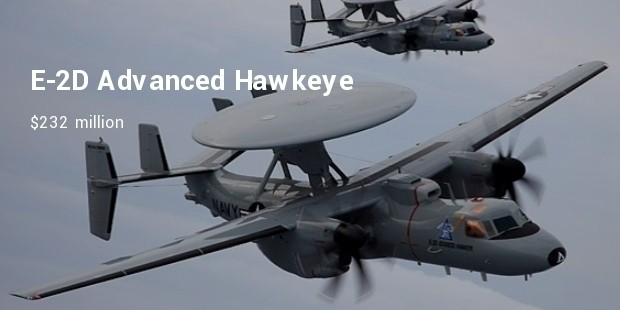 9. Boeing 747-400 Custom ($220 million)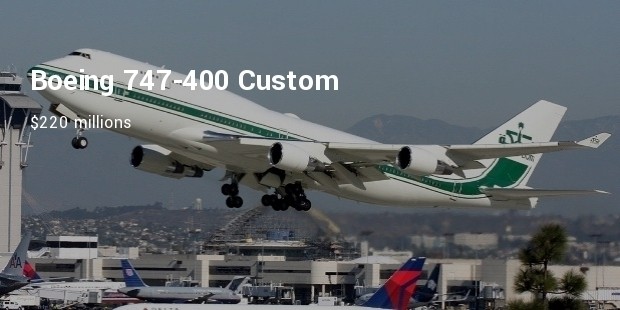 10. Boeing 747-8 VIP ($153 million)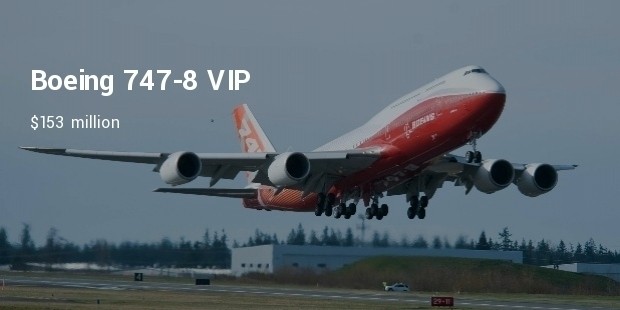 Aircraft is a sign of distinction. Being owner of such aircraft is not only prestigious but also signs of fastidious. If you can afford to buy one of the significant aircraft, you will definitely reach your comfort traveling in the ultimate level of excellence.

Want to Be Successful?
Learn Secrets from People Who Already Made It
Please enter valid Email