7 Most Expensive Restaurants in China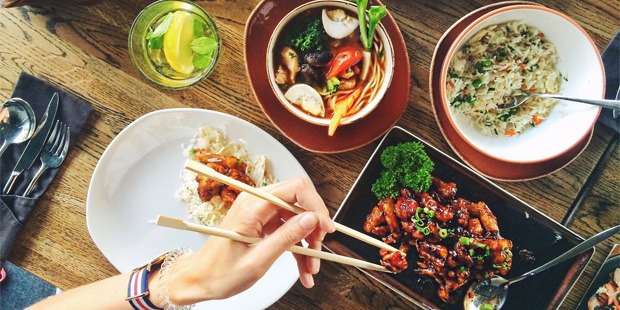 In celebration of Lunar New Year, food is always the centerpiece of how people celebrate the occasion all over the globe. China, in particular, will most likely see the liveliest and most festive of celebrations. Although most people plan to splurge on groceries, large amounts of money are expected to be spent in restaurants, most especially in luxurious food places. Here are the seven most expensive restaurants in China that will most likely be packed not just on Lunar New Year but the whole year round:
1. Faigo Hotpot - $100 Per Person
Hot pot or "hotpot" has been a long part of Chinese food. Reported to be originated from Mongolia 800-900 years ago, hot spot has evolved from sheep or horse meat slow-cooked in broth to various cuts of meats and vegetables dipped in a variety of broth. The popularity of hot spot has also spread around the world with hundreds of hot pot restaurants opening across Asia and North America.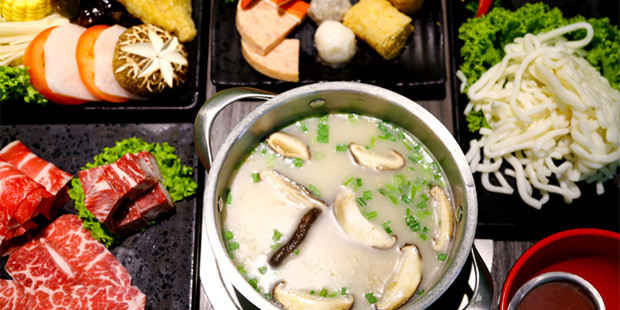 Situated in Shanghai, Faigo Hotpot is one of the most popular hot spot places in the country. But it's also one of the most expensive with individuals expected to spend around $100 each for a single visit. The expensive price tag is somewhat justified as guests can choose from a huge variety of fresh seafood and broth options. The lobster seafood plate, fragrant pork, and fresh oysters are some guest favorites at Faigo Hotpot.
2. Oyster Talks - $105 Per Person
Although oysters have been known to be synonymous with romance, they actually represent good fortune in Chinese culture. They are also rich in zinc and iron meaning they help boost the immune system and give the body a much-needed energy boost. For seafood aficionados looking for some fresh and delicious oysters on Lunar New Year, Beijing's Oyster Talks which is also considered as one of the top restaurants in China is definitely a place to go.
Costing around $105 per person, the restaurant serves local mussels as well as imported ones from France, Australia, and New Zealand. The friendly staff is also waiting on standby for customers looking to seek assistance with schucking. Aside from their mouth-watering oysters, the restaurant also serves a variety of pasta as well as fish, scallops, and prawns.
3. NOBU Beijing - $152 Per Person
Japanese food is one of the best in the world. They are known to exude stunning presentations as ingredients are arranged meticulously to form intricate and colorful servings. But most importantly, taste is what separates Japanese food from other cuisines, utilizing local ingredients to create dishes packed with interesting yet sumptuous flavors.
For those looking for authentic Japanese food on Lunar New Year, NOBU is open to guests in multiple locations in China, particularly in Beijing. The restaurant is co-owned by celebrity chef Nobuyuki Matsuhisa and Oscar-winning actor Robert de Niro and also operate in multiple locations across Japan, Hong Kong, and the U.S. Tagged as one of the most famous restaurants in China and also owned by two high-profile celebrities, NOBU unsurprisingly doesn't price its dishes on the cheaper end. Customers can expect to spend around $152 for each visit, with the restaurant not just serving traditional Japanese delicacies but also Japanese-South American fusion dishes including King Crab tacos, whitefish sashimi, Wagyu beef with foie gras, and seared seabass with jalapenos.
4. Fu 1015 - $215 Person
The Fu restaurants, best known for serving traditional Shanghainese dishes, are some of the most luxurious and expensive restaurants in the country. Perhaps the most expensive of all Fu restaurants is Fu 1015. Tagged as one of the best restaurants in Asia, prices can soar to as high as $215 although customers can enjoy a full dining experience at $115. Nonetheless, spending $115 for a single lunch or dinner doesn't really translate to affordable.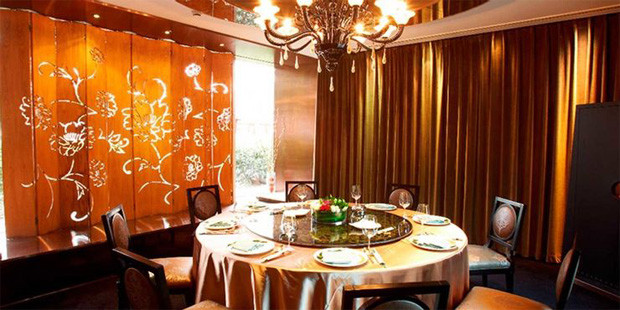 Among the old-time Shanghai favorites served in Fu 1015 include lotus root with sticky rice, foie gras with jelly, and soy milk with fried dough. As expected with most Chinese restaurants, Fu 1015's luxurious designs and decorations are only limited inside the restaurant itself.
5. L'Atelier De Joel Robuchon - $210 Per Person
For food lovers looking for exquisite Western options on Lunar New Year, the L'Atelier De Joel Robuchon in Shanghai serves some of the best French cuisine in the country. Formerly run by famous chef Joel Robuchon, L'Atelier De Joel Robuchon is a restaurant he set up after drawing inspirations from his travels around Asia. A customer would expect to spend between $90 and $210 in this fancy restaurant which features an open kitchen surrounded by bar seats and private rooms. Pommes puree, brik pastry with sous-vide eggs, and foie gras with black truffle and caviar are some of the favorites in L'Atelier De Joel Robuchon.
Despite passing away in 2018, Robuchon leaves a legacy of being one of the most influential chefs of all time. He ran around 30 Michelin-star restaurants around the world and was recognized as "Chef of the Century" by French guide Gault Millau as well as receiving the prestigious Meilleur Ouvrier de France award for cuisine.
6. Diaoyutai State Guesthouse - $220 Per Person
The Diaoyutai State Guesthouse may be more considered as a landmark, but it houses the most expensive Chinese restaurant in the world. Specifically, this diplomatic complex in the heart of Beijing is a place where Chinese government officials offer receptions to visiting foreign dignities. It includes several villas and gardens, including the hotel complex which is listed as one of China's Ten Great Buildings. The 10 landmarks were constructed in 1959 to commemorate the 10th anniversary of the People's Republic of China. Among notable individuals that have dined in the hotel include former U.S. President Richard Nixon, former Russian President Boris Yeltsin, former British Prime Minister Margaret Thatcher, and former U.S. First Lady Michelle Obama.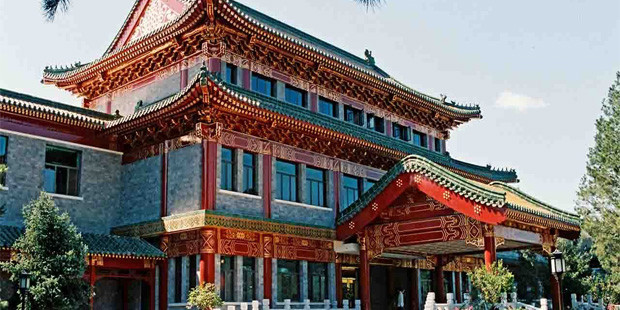 Despite the famous names that have visited the Diaoyutai State Guesthouse, it has now been opened to tourists who are also visiting Tiananmen Square and the Forbidden City on a luxury tour package. Tourists need to shell out around $200 to $400 for the tour package though which includes a sightseeing tour as well as a first class dining experience at the hotel complex. Guests are treated to a six-course meal consisting of low fat and low cholesterol Chinese dishes.
7. Kyoto Kaden Minokichi Kaiseki-Ryori in Pangu Hotel - $1,150 Per Person
The Kyoto Kaden Minokichi Kaiseki-Ryori restaurant inside Pangu Hotel is the most expensive restaurant in China. Much like NOBU, Kyoto Kaden Minokichi Kaiseki-Ryori is a Japanese restaurant that serves high end dishes with ingredients mostly sourced from Japan. Situated inside China's only seven-star hotel, it is only fitting that the restaurant charges each customer around $1,150 per visit.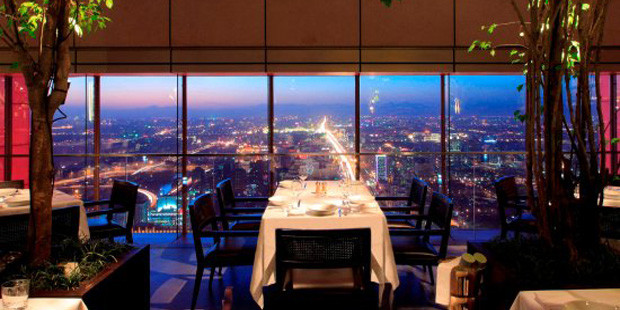 This Beijing restaurant treats its guests with a "kaiseki", a traditional multi-course dinner that involves the use of different skills and techniques for each dish. Kaiseki also refers to serving dishes that correspond to the season, meaning that seasonal ingredients are only used to prepare all of the dishes.
Although most families prefer celebrating Lunar New Year from their respective homes, there are still people that would prefer splurging on highly-expensive restaurants around the country.
Want to Be Successful?
Learn Secrets from People Who Already Made It
Please enter valid Email