Most Expensive Restaurant in Asia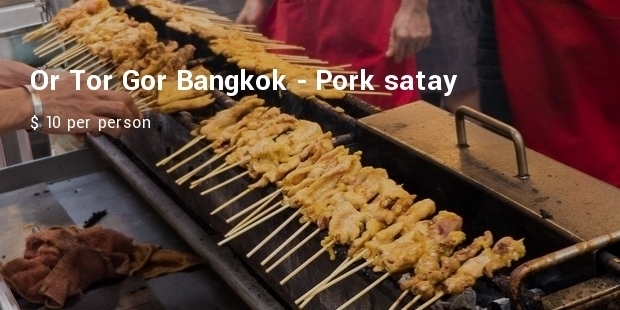 Asia's food scene has finally grown up and gone global. New Delhi now is filled with splashy, extravagant dining spots like Smokehouse Grill -- more about unique combinations of smoked cheeses than grilling -- that cater to the country's new breed of wealthier diners. Kuala Lumpur sports a range of restaurants offering amazing authentic cuisine from elsewhere in the region like Sao Nam, a Vietnamese eatery begun by a Malaysian-Chinese advertising man who imported chefs from Vietnam.
Local chefs around the region have also become more daring with their dishes. Beijing now boasts restaurants from Italian to Korean -- enough for its own food Olympics. Shanghai and Singapore are home to praiseworthy French bistros. But there are many unsung chefs and hidden dining treasures -- big and small, fancy and simple -- to discover.
1. Bo Innovation - Caviar and a smoked quail egg on a taro crust at Bo Innovation - $ 120 for full Chef's menu
Chef Alvin Leung has gone from preparing meals at home for guests to running a private kitchen known as a speakeasy, and then to an upscale showcase in which he has finally hit his stride.
2. Kyubei – Tokyo, Japan - $ 175 per person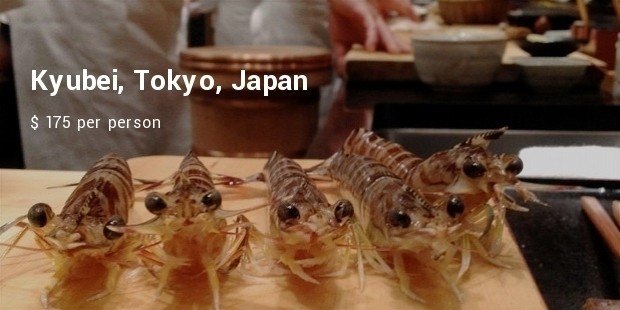 The freshness of the sashimi goes without saying, portions are generous and the service pleasant without being overbearing. What really sets Kyubei apart are the between-slice innovations with marinades, mashes and delicate grilled skewers built around deluxe grades of tuna.
3. Hoi Tin Garden – Hong Kong - Lobster meatballs with vegetables - $ 60 for two people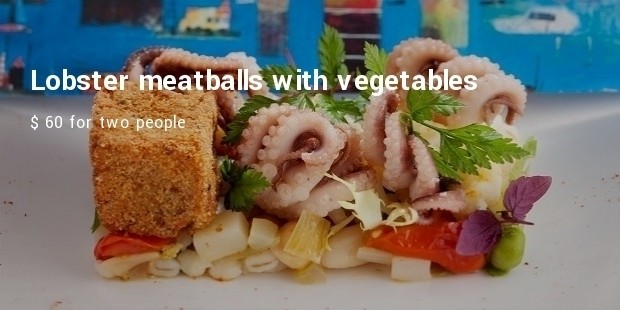 Nearly an hour out of Hong Kong by subway and taxi, this single outpost, unfortunately located along an unattractive waterfront, does everything from razor clams in black bean sauce to crayfish in garlic, with uncommon excellence.
4. Line of No Control – New Delhi , India - Hara Seekh kebab - $ 15 per person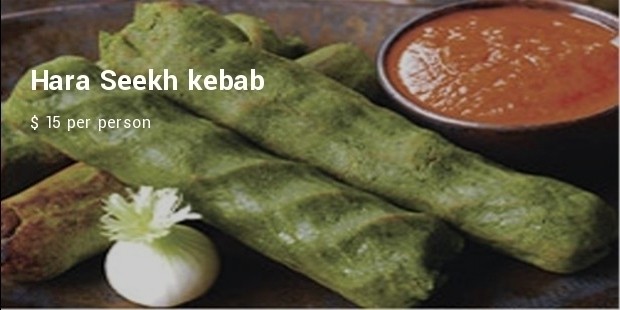 The vegetarian Hara Seekh kebab (made of spinach and green chilies) sent my taste buds out of control, and the accompanying breads, including saffron-laced ones, are first-rate.
5. Or Tor Gor – Bangkok - Pork satay - $ 10 per person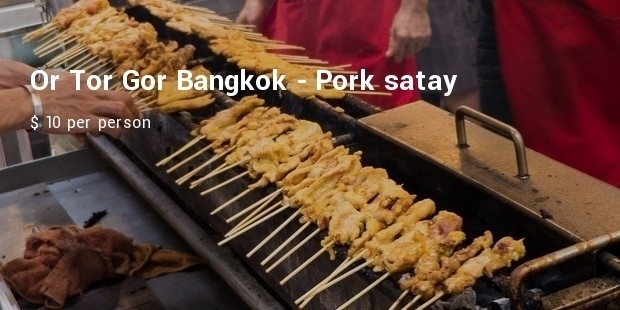 The best part was the meat, or whatever it was, on sticks. Nobody I know can ever say no to stuff on sticks. The produce and cooked food are of very high quality . Things like pork satay, Isaan sausage and grilled skewers of pork, and even harder to find regional Thai delicacies like sai ooah (northern Thai sausage) are all available within the wide and spacious alleys of delicious food.
6. Kikunoi – Japan - Yokan, a Japanese dessert, with chrysanthemum petals - $220 per person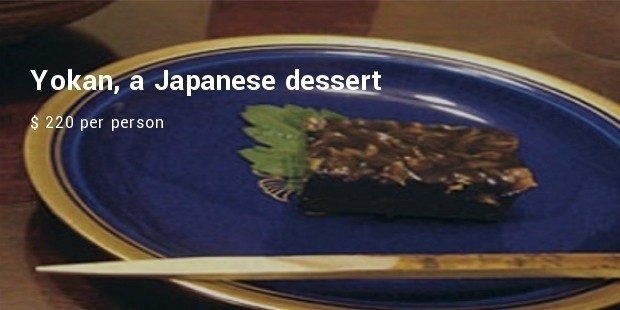 At the Main Restaurant, Yokan is a general term which refers to this jelly dessert made of red azuki beans, agar, and sugar. In other variations of yokan, the red beans are substituted with a white kidney bean paste which is known as shiro-an. Yokan is typically molded into a long rectangular block which is then sliced prior to serving.
7. Piao Xiang - Pan-fried codfish in sour sauce - $ 25 per person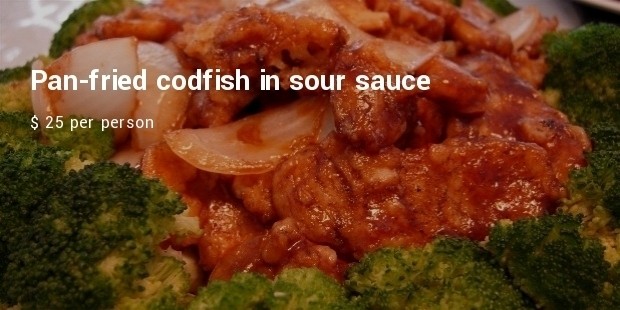 The big secret to Piao Xiang's success: the food is delicious. Chef Yoshiki Igeta has wooed his audience with a special combination of Tokyoite sophistication and authentic Szechuan flavors. An easy pan fried fish dish that uses a sweet and sour sauce. If preferred one can ask for fish fillets. Served with rice.
8. Da Dong Beijing Roast Duck – Chinese - $ 20 per person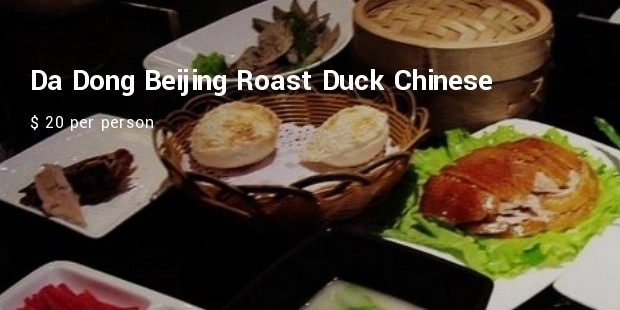 It's gorgeous inside and very fancy The food is delicious and it's not only delicious but so pretty the way they present it to you. The ambience is great and the restaurant is beautiful. The duck melts in your mouth. There is a chef who carves the duck for you and a waitress who prepares the duck several ways for you.
9. Song Yuan Shi Yan Fang Shan – Japanese - $ 34 set meal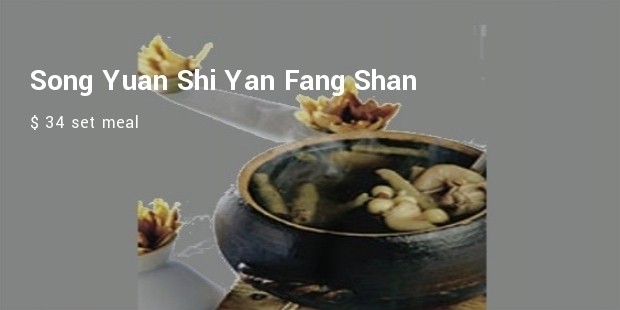 These types of restaurants are also often found in large, Western style hotels and tend to be on the expensive side.
10. Kahala – Osaka, Japan - Assorted sushi - $ 250 per person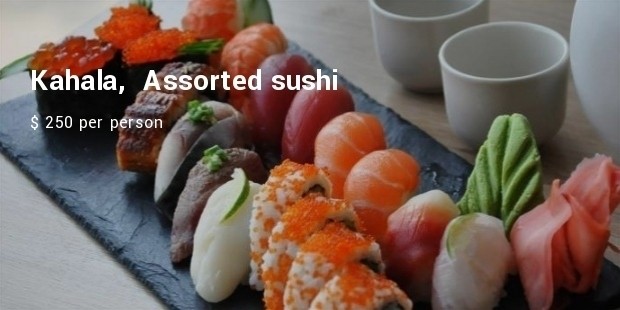 This must see restaurant is located in the nightlife district of Osaka. Kahala has its counter the same level as the kitchen wherein Chef Mori would prepare the dishes himself because he wants to see the reactions of the people when they eat and savour his specialized cuisine. People from around the world would love to travel here just to taste Chef Mori's creations.
Foodies will go any distance to taste good food and as soon as one hears of something unique cooking in a part of the world people will spend huge sums to be there and eat.
Want to Be Successful?
Learn Secrets from People Who Already Made It
Please enter valid Email