Most Expensive NFL Stadiums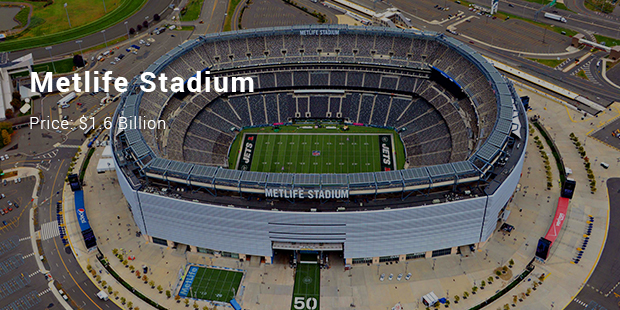 Having originated in America, the profundity of football has grown into the American culture. Merely, stadiums were structured to accommodate players and spectators. With the changing trends, this game so symbolic of American pride, are emblematic of the countries massive wealth.
The NFL stadiums are evolving not only in designs, but also in the concept of a stadium. Thanks to the various stakeholders' investment, these facilities are expanding to accommodate other activities and events.Here is a list of some of the four most expensive NFL stadiums. It is almost certain that you will be shocked by their price exclusivity. But people need never forget that the high quality architectural design and high tech construction actually make them state-of-the-art game structures in the world today.
1. Metlife Stadium - $1.6 Billion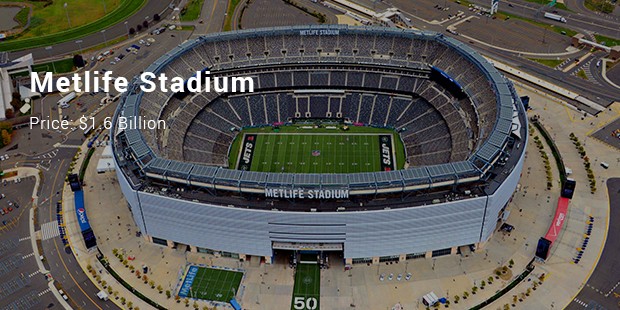 Officially opened on 2010, this sporting facility is listed as the most expensive. The stadium was constructed at a cost of 1.6 billion dollars, by New Jersey Sports and Exposition Authority. Besides football, it acts as a host to other wrestling and super bowl events.
2. AT &T Stadium - $1.3 Billion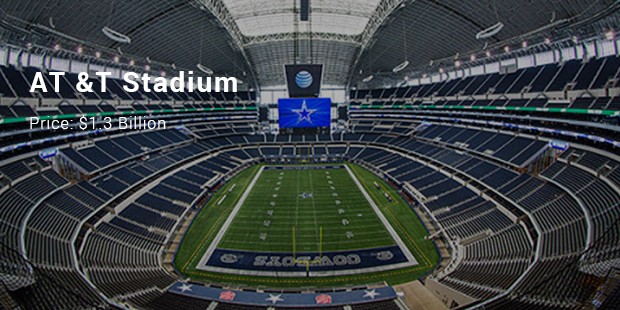 Ranking as the fourth largest, this stadium was constructed at a cost of 1.3 billion dollars. This luxurious masterpiece acts as the home of the Dallas Cowboys, with an 80,000 capacity. It's charges are quite high, in terms of its parking fees and other facilities.
3. Levi Stadium - $1.3 Billion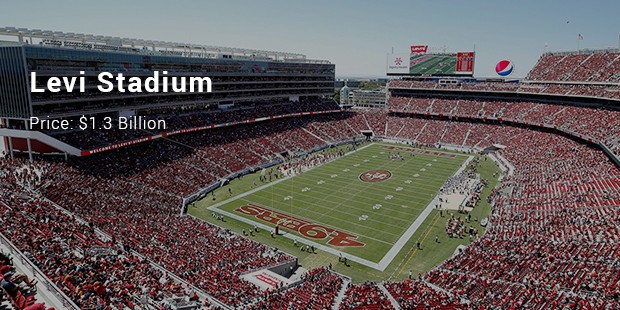 hould $1,300,000 USD go into a gaming field? Built in the year 2009, this stadium has a 68,500 capacity. Considered as the home ground for the San Francisco 49ers team, the stadium stands at a cost of 1.3 billion dollars. Moreover, this sporting facility is used in hosting wrestling and other super bowl events.
4. Soldier Field - $802 Million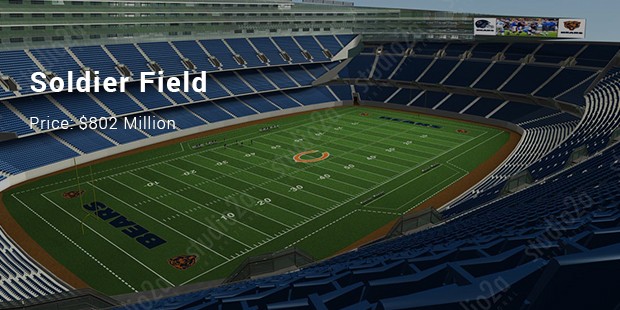 Being one of the earlier constructed, the field later came to be renovated in the year 2003, at a price of 802 million dollars. It has a capacity of 61,500 and is regarded as one of the smallest. Situated in Chicago, it serves as the home ground for the Chicago Bears.
5. Ford Field - $558 Million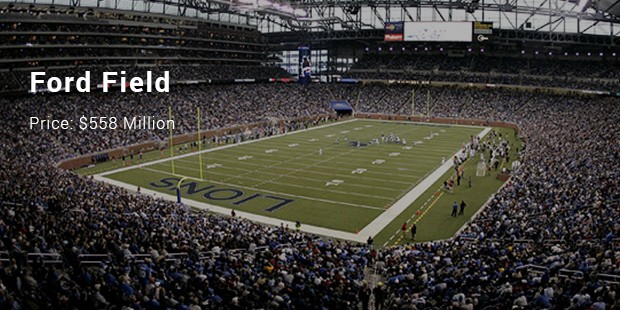 6. Sports Authority Field at Mile High - $528 Million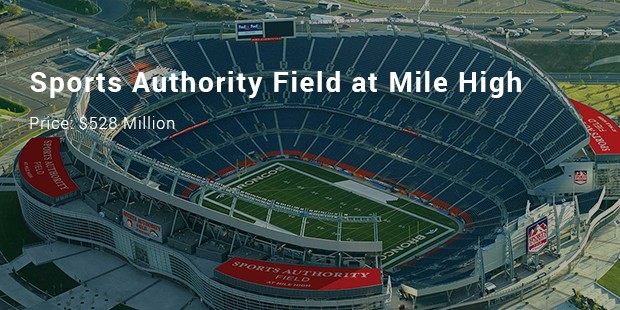 7. University of Phoenix Stadium - $527 Million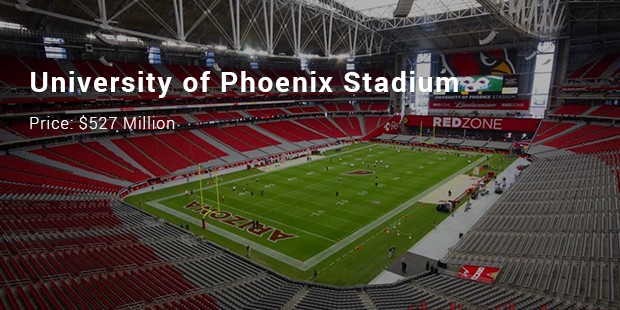 Besides the listed construction price, these expensive stadiums currently have a net worth surpassing their estimated cost. The dedication of their sponsors in bringing forth such luxurious sports arena is apparent. These stadiums thrives under the strict management of the sponsors and oversight committees.
Want to Be Successful?
Learn Secrets from People Who Already Made It
Please enter valid Email