Most Expensive Submarines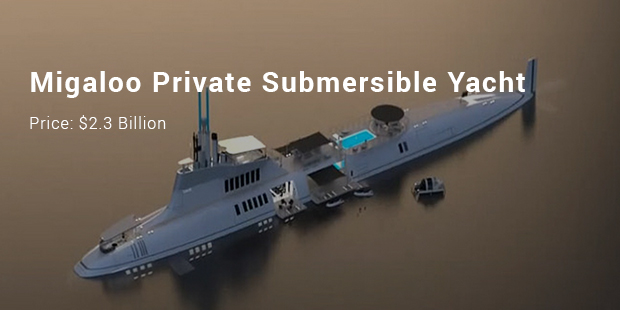 Submarines are hardly a modern day invention. It dates back to the Holy Roman Emperor times. The first submersibles was built in 1620 by Cornelius Drebbel, oars being used to drive the machine.
The modern submarines are not only used for military purposes, but have unfortunately, become luxury that only a few can afford. Here is the list of most expensive submarines.
1. Migaloo Private Submersible Yacht – $2.3 Billion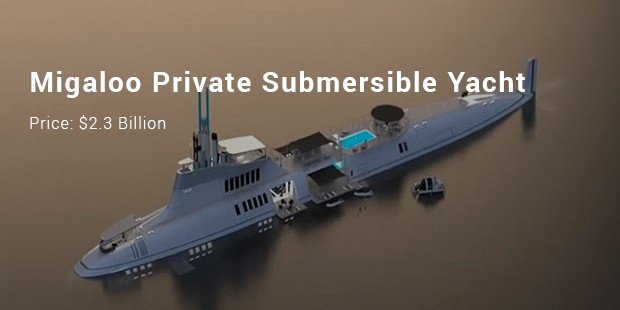 Migaloo is the first submarine-superyacht hybrid. Designed by Motion Code Blue, it is 115 meters long. One can find a swimming pool, cinema room, helipad, library, gym, laundry room, and, luxurious private lounges on it. Named after the Albino whale, Migaloo can go to a maximum depth of 240m.
2. Phoenix 1000 – $78 Million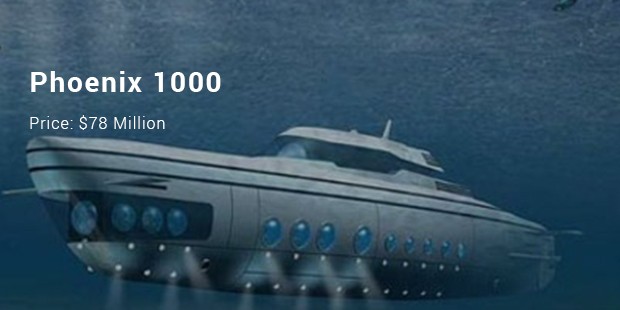 Phoenix is a 65m long luxury submarine built by the US Submarines. This submarine can go to a maximum depth of 45 meters. Sporting an interior area space of over 460 square meters, it has large acrylic viewports in its machine design.
3. Seattle 1000 – $25 Million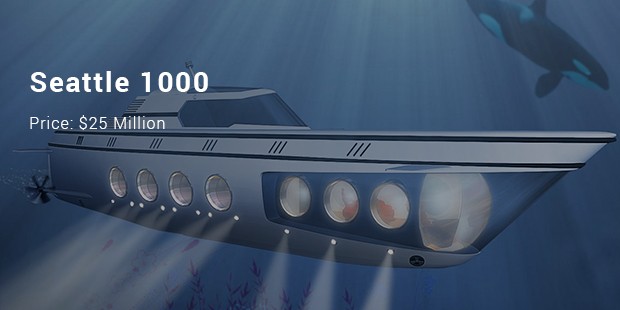 Seattle 1000 is a 36 meter long submarine with independent private compartments, crew quarters, dining area, two decks and climate control features. This submarine can be customized to meet its owner's requirements.
4. Paul Allen's Submarine – $12 Million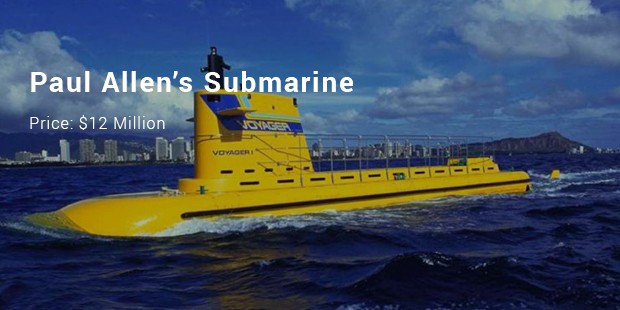 This Submarine is owned by Microsoft billionaire Paul Allen. It is a 12.19 long machine and can stay submerged for a week. This submarine comes in yellow color.
5. Proteus – $8 Million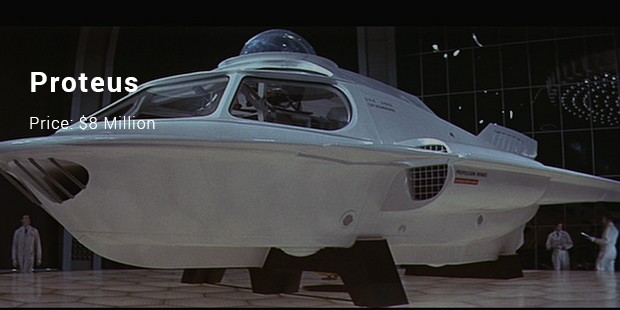 6. Marion Hyper-Sub – $3.5 Million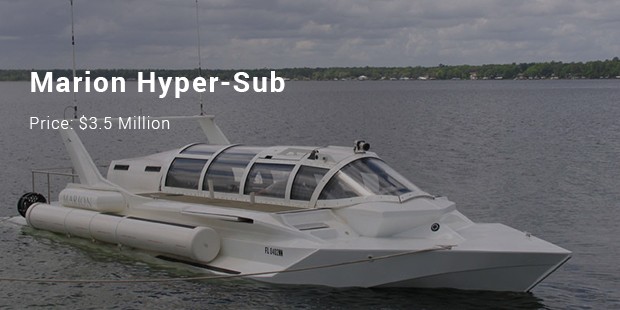 7. Triton 3300/3 – $3 Million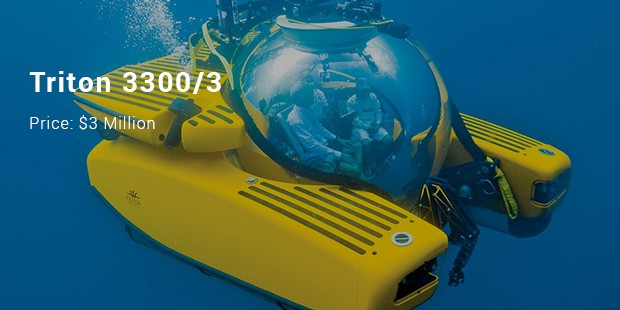 8. Nautilus VAS Submarine – $2.7 Million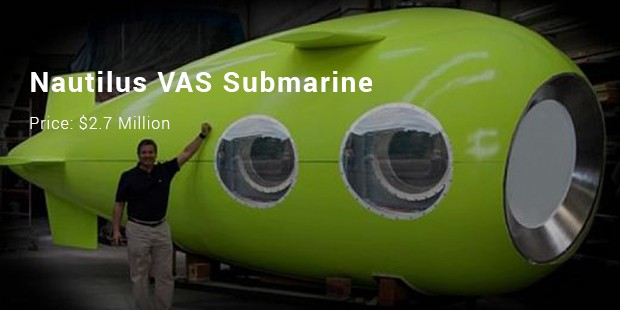 9. U-Boat Worx Super Yacht Sub 3 – $2.35 Million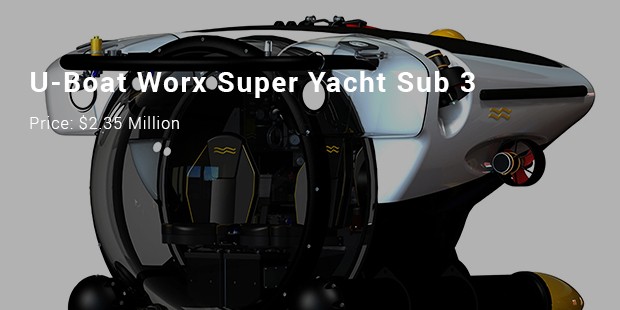 10. Deepflight Super Falcon Mark II – $1.7 Million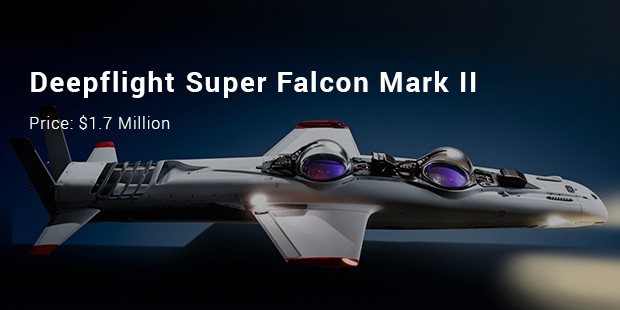 Submarines come in many ranges and capabilities. In the recent years, submarines have become a luxury which only had a limited use in the past.
Want to Be Successful?
Learn Secrets from People Who Already Made It
Please enter valid Email