Most Expensive Motor Home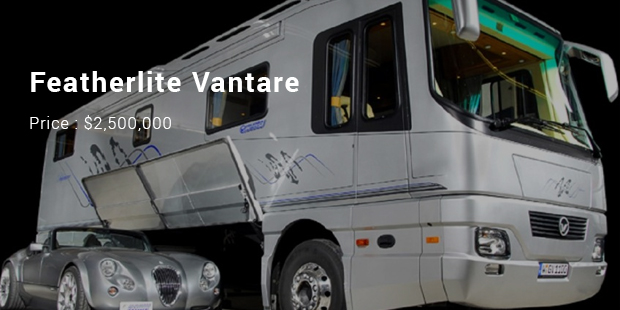 Taking lng road trips is a thrilling experience in itself. But road trips in luxury motor buses addextra fun and extravagance to your holiday. Owning a mansion on wheels is a dream which you can now achieve right away. If you have thick cash in pocket and you don't want to leave behind the luxuries of your house on the road trip then investing in most expensive motor home is the best option.
With all the amenities available, ranging from the comforts of your bedroom, bathroom, kitchen and living room, can be found on the wheels. So here are the most expensive motor home options for you.
1. Marchi Mobile EleMMent Palazzo - $ 3,000,000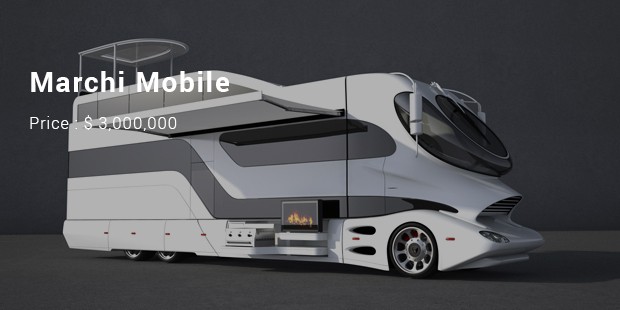 This is the most expensive motor house in the world. It truly deserves to be called a masterpiece as it has a combination of characteristics from a motor to a yatch and an aviation sport. Hand cut floorings of wood, marbled counter spaces, and staircase leading to the upper deck gives it a complete luxury hotel environment.
2. Featherlite Vantare Platinum Plus - $2,500,000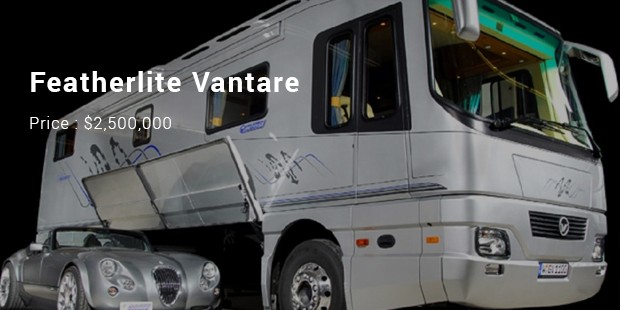 This too is one of the most gorgeous motor houses ever built. Swarovsky crystals shine of the ceiling sculptures while the marble steps dazzle along the way to the cabin. Other expensive materials used in this mansion includes Inca marbles, suede, onyx, copper and Italian Leather. The most exciting feature is the side compartment which has a sports car in it too!
3. 2015 Prevost H3-45 VIP - $1,600,000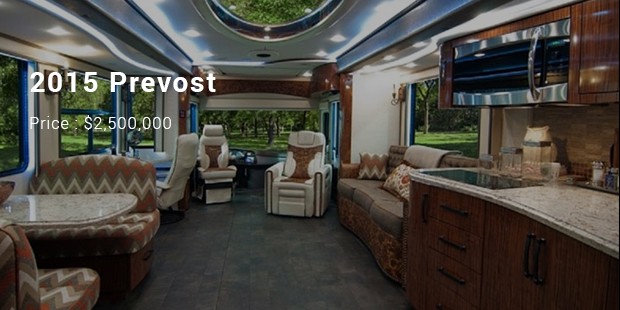 It is a timeless, sleek and modern variety of motor houses that is beyond excellence. It has the tallest coach of around 12 feet 5 inches. The molded fiber used on its outer shell gives the home added strength. It includes modern marble floorings, wooden chairs, desks, bedroom, and kitchen all in its best variety.
4. 2015 Foretravel IH-45 Luxury Motor Coach - $1,300,000

5. 2014 Country Coach Prevost - $1,000,000

6. 2015 Newmar King Aire - $738,645

Thus motor houses are the best way to spend a road trip vacation with all the luxuries of your house on the wheels. A lavish life is worth living and owning a motor house is a matter to be proud of. Investing in any of the mansions above would definitely not be a waste, so why wait?
Want to Be Successful?
Learn Secrets from People Who Already Made It
Please enter valid Email