7 Most Expensive Samsung Electronics Acquisitions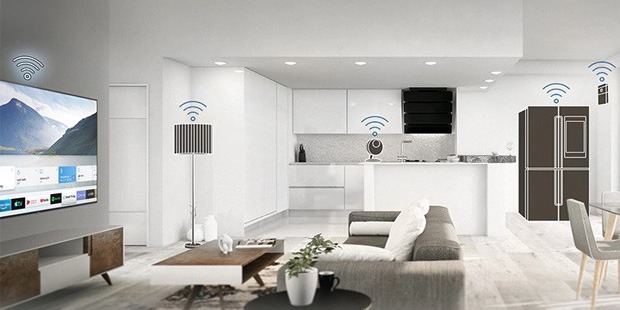 Despite only being a small chunk of the massive Samsung umbrella, Samsung Electronics is actually one of the biggest moneymakers of the South Korean conglomerate. Samsung Electronics takes around 28% of the entire Samsung Group's revenue, with the company generating $206 billion in revenues in 2019 and no less than $134 billion in annual revenue since 2010. Billion-dollar acquisitions have been one of the main reasons why the company has managed to see significant growth year after year. Here are seven of the most expensive acquisitions the company has made so far:
1. TeleWorld Solutions - Undisclosed Fee
Despite a fee not being officially disclosed, reports have indicated that Samsung Electronics spent a significant amount to acquire network services provider TeleWorld Solutions (TWS) in early 2020. The Virginia-based company provides network testing and optimization services to various companies in the United States including mobile service and cable operators and equipment OEMs. Specifically, TWS specializes in 5G cellular network technology and the intersection of artificial intelligence (AI) and wireless networks.
Samsung made the acquisition with the hopes of improving its 5G network infrastructure. TWS remained as a wholly-owned subsidiary under Samsung Electronics America, Inc. and will continue serving its existing customers and clients. According to Samsung Electronics Networks Business head Paul Kyungwhoon Cheun in an interview conducted after the acquisition, "the acquisition of TWS will enable us to meet mobile carriers' growing needs for improving their 4G and 5G networks."
2. Boxee - $30 Million
In 2013, Samsung acquired streaming media startup Boxee for $30 million. Founded in 2008, Boxee developed a device where users can access a variety of social networking sites from their smart TVs. The Israel-based company previously began as an open-source media software provider but shifted to making software for its own hardware instead. After rumors were circulating of Samsung making the acquisition, the company only confirmed it during an interview with The New York Times.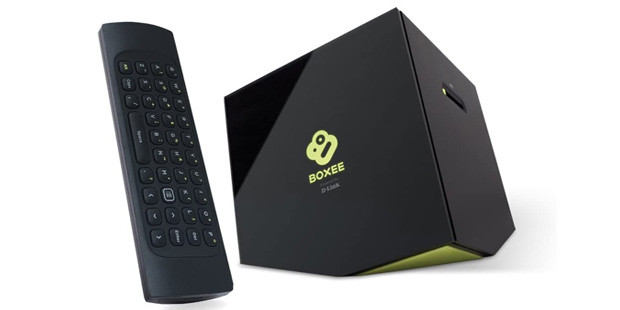 Although reports have indicated that Samsung will be implementing Boxee's technology for its smart TVs, it is unclear whether the company will still be doing so in the future. Boxee's last product before the acquisition, the Boxee Cloud DVR (Boxee TV) provided a user interface that allows users to record and access shows from the cloud across a range of devices.
3. SmartThings - $200 Million
In 2014, SmartThings became one of the more recent companies owned by Samsung as it was acquired by the tech giant for $200 million. Based in Mountain View, California, SmartThings designs software applications for consumers to use in their smart homes. Specifically, the company runs an open-source platform where users are able to monitor, control, and automate their homes from anywhere with a single mobile app. Some of the notable SmartThings hub functions include lights being automatically turned on/off when the users wake up or sleep, doors locking when users leave for work, and security cameras switching on when the household is empty.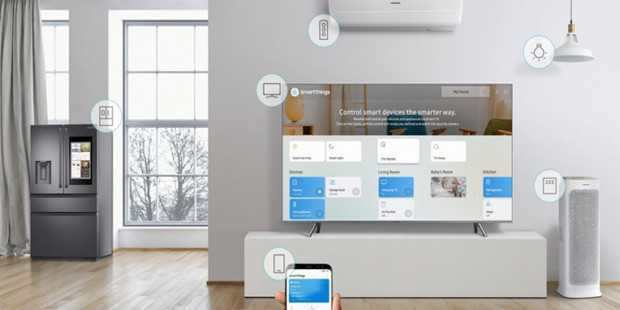 SmartThings had previously raised $3 million in seed funding and an additional $12.5 million in a Series A funding round. Samsung's acquisition came at the heels of Google acquiring Nest Labs a few months earlier which signaled that the two tech giants were now willing to make big-money investments in terms of home automation solutions. Today, the Samsung SmartThings app has been incorporated into the Samsung Open Innovation Center (OIC) and has a user base of 62 million active users as of December 2020.
4. LoopPay - $250 Million
In a deal that would give birth to Samsung Pay, Samsung acquired digital wallet platform LoopPay in 2015 for $250 million. Founded in 2006, Massachusetts-based LoopPay was the company that originally developed a technology where shoppers can simply place a special piece of hardware (like a fob a smartphone case) near a POS when paying for purchases in stores. The acquisition allowed Samsung to embed LoopPay's technology into its new phones (Samsung Galaxy 6 and beyond) so that users won't have to whip out their credit cards or cash when making payments.
The acquisition also marked the beginning of the digital wallet battle between Samsung, Apple, and Paypal. Paypal had earlier spent $280 million to acquire mobile wallet startup Paydiant while Apple launched Apple Pay in 2014.
5. Novaled - $347 Million
In an effort to meet the growing demand for their OLED TVs, Samsung acquired OLED maker Novaled in 2013 for $347 million (€260 million). Novaled is a German-based company that develops organic light emitting diodes (OLEDs) that are used in smartphone displays and more recently TV sets. Compared to conventional LED screens, OLED displays are thinner, lighter, and brighter but are more difficult to manufacture. Novaled generated €26 million in revenues in 2012.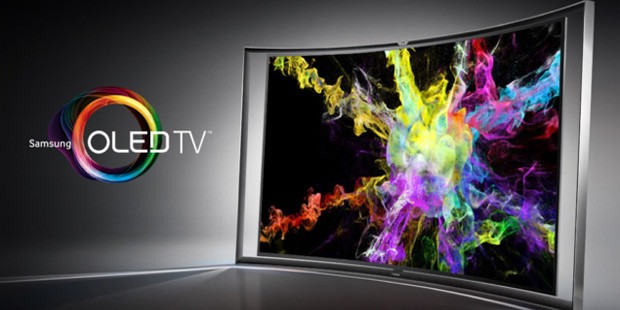 Before the acquisition, it has been reported that Samsung was having difficulties in the production of OLED display panels with the production rate only being limited to 50 percent. Today, the tech giant has managed to boost its OLED production significantly and is slowly beginning to phase out its LED displays.
6. VRB - $5.5 Billion
Samsung acquired New York-based VR startup VRB in 2017 for $5.5 billion as it slowly builds its presence in the virtual reality market. Founded in 2015, VRB had been developing several apps including a photo-sharing app that allows users to capture and view 360-degree content, a VR home experience where users can customize and share their virtual homes with others, and a VR toolkit that helps developers create virtual worlds.
Despite reports indicating that Samsung doesn't have any long-term plans for VRB, it has still kept VRB's apps live. Samsung is currently locked in a tight battle with Sony, HTC, and Facebook in the VR headset market. According to recent data, Sony's Playstation VR has overtaken the Samsung Gear, Facebook Oculus Rift, and the HTC Vive in terms of global revenue.
7. Harman International Industries - $8 Billion
In its most expensive acquisition to date, Samsung Electronics welcomed Harman International Industries in the Samsung brand portfolio as it acquired the electronics company for a massive $8 billion in early 2017. Harman is a Connecticut-based company that develops connected products and solutions for consumers, automobile manufacturers, and other enterprises for over 30 years. Harman Kardon, Infinity, JBL, and Mark Levinson are the leading brands under the Harman umbrella. The company generated $6.9 billion in revenues in 2016, an increase of 12 percent from the previous year. Additionally, its 8,000 software engineers are expected to boost Samsung's engineering capabilities.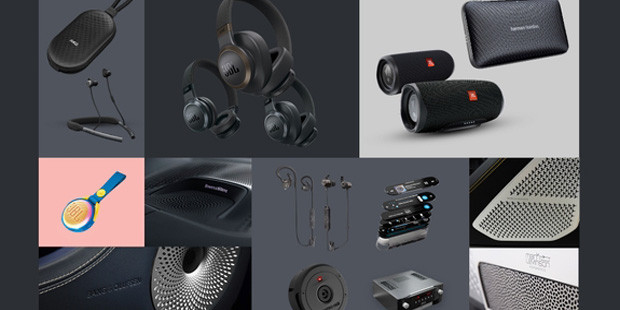 With Harman already having a strong presence in the audio equipment industry, particularly in the automotive component business, Samsung will gain access to Harman's wide range of customers including General Motors and Tesla. The acquisition is also seen as a new development for the auto market as Samsung, together with Apple and Google have all recently invested heavily in building connected and self-driving auto solutions.
With the number of Samsung subsidiaries growing over the years, it's not surprising that the South Korean tech giant is dominating the global electronics industry today. And as it continues to expand, there should more big-money acquisitions waiting on the horizon.
Want to Be Successful?
Learn Secrets from People Who Already Made It
Please enter valid Email