Samsung Group SuccessStory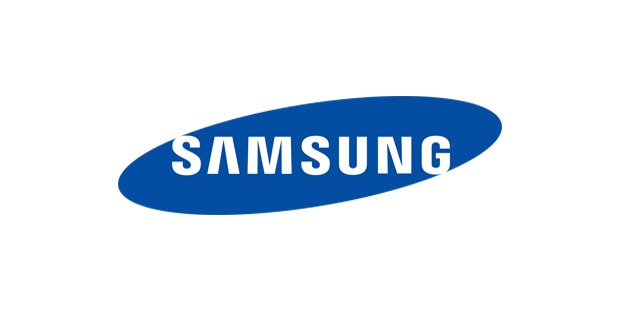 Samsung's position in the global market is unmatched. Aside from leading in the worldwide production of smartphones and other consumer electronics, it also generates billions from manufacturing and financial services. The road to the top was long and difficult for Samsung, but founder Lee Byung-chul and his son Lee Kun-hee never wavered, eventually turning those struggles into one of the greatest corporate success stories of all time.
Profile
Samsung Group is a multinational conglomerate based in Seoul, South Korea. Although it is known for developing consumer electronics such as smartphones, televisions, and home appliances, it also manufactures heavy equipment and is involved in engineering and financial services.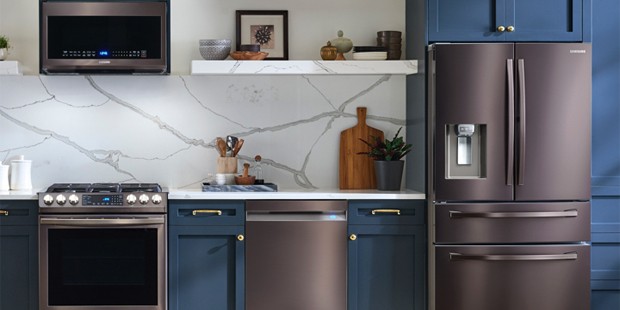 It all began in 1938. Lee Byung-chul established Samsung Sanghoe which was a trading company that mostly sold shrimp and produce. After a few years, Lee then opened Samsung Mulsan, the company that would eventually become Samsung Corporation. Lee envisioned his company to become powerful and everlasting like the sky, thus the name "Samsung" which in English is translated to "three stars".
Samsung almost didn't take off the Korean War erupted in the early 1950s. With most of his physical assets gone, Lee was forced to build the company from the ground up. The post-war economy turned out to be good business for the Samsung founder which saw local demand for commodities soar, including consumer electronics. Samsung Electronics was then established in 1969.
Fast forward five decades later, Samsung Electronics has now become the leading electronics manufacturer in the world. Part of Samsung Electronics' massive success is its ability to combine quality and innovation while offering products to a variety of consumer segments. From the 27-inch LED TV to the 85-inch QLED Smart 8K TV; the Top Freezer Refrigerator to the 4-Door Flex Refrigerator; the 2.5 HP WindFree Air conditioner to the 5 HP Standing Inverter; there's essentially something for the budget-conscious as well as the for the rich and famous. Although televisions, home appliances, and audio systems have contributed greatly to Samsung Electronics, no other product has revolutionized the entire electronics industry other than the Galaxy phones.
Samsung Electronics gave another dimension to the company that specialized in trading fertilizers and sweeteners at the time. When Lee Kun-hee took over from his father in 1987, the company had become a full-scale conglomerate that had business interests in heavy equipment manufacturing as well as financial, engineering, IT, and medical services. Samsung Heavy Industries and Samsung Life Insurance are two of the biggest Samsung subsidiaries outside of Samsung Electronics.
Although Lee Byung-chul and Lee Kun-hee have since passed, their obsession with quality and innovation is what keeps Samsung a major driving force in tech up to this day. The younger Lee, in particular, was known for being a tough boss. At one point when Samsung Electronics was struggling against Motorola and HTC in the 90s, Lee ordered $50 million worth of hardware to be destroyed in a single day. That famous incident would trigger the "design revolution" wherein the Samsung subsidiary completely overhauled its business strategies which eventually led to the release of the Galaxy smartphone and tablet line in 2009 and 2010 respectively.
Samsung Group is headquartered in Seoul, operating three massive campuses around South Korea's capital: Samsung Digital City, Samsung Nano City, and Samsung Seoul R&D Campus. Around 73,000 employees work on these three campuses. Overall, Samsung Group employs 320,000 workers in 66 locations around the world.
History
Samsung's humble beginnings began in 1938 when Lee Byung-chul established Samsung Sanghoe and sold dried seafood, produce, and noodles.
In 1948, Lee opened Samsung Mulsan. Unfortunately, he would abandon his business after the Korean War between North and South Korea erupted in 1950. After the war, Lee rebuilt what was left of Samsung Mulsan but eventually thrived. Around this time, the company had become a "chaebol" (family-owned business conglomerate) and was starting to diversify its portfolio by selling insurance and securities.
The chaebol was officially named Samsung Group and its portfolio continued to grow in the 1960s. By 1969, the company entered into the electronics market and started developing electronic devices, semiconductors, and telecommunications equipment. Samsung Electronics was then born.
In 1974, Samsung Heavy Industries was established and was mostly involved in the construction of container ships and tankers. Gas chains, drilling rigs, production facilities, support vessels, and ferries were soon added to the portfolio. Today, Samsung Heavy Industries is one of the biggest shipbuilders in the world together with fellow South Korean companies Hyundai and Daewoo.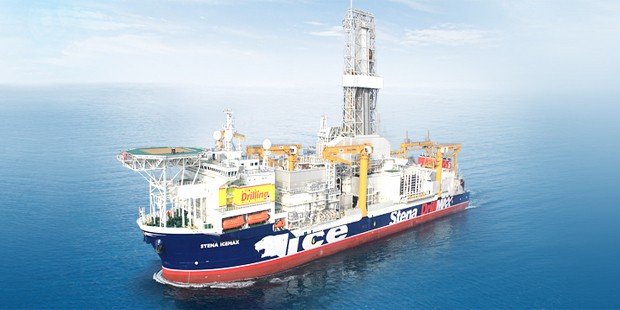 Lee died in 1987 and his youngest son Lee Kun-hee took over the company. Although there were talks of Lee In-hee, the eldest daughter, becoming the company's next leader, the CEO position would eventually go to Le Kun-hee.
By the 1990s, Samsung had started its ascent as an international corporation. Through its subsidiary Samsung C&T, the company built one of the two Petronas Towers in Malaysia as well as the Burj Khalifa in the United Arab Emirates. Samsung Electronics also became the world's largest memory chip producer in 1992.
By the mid and late 2000s, Samsung had become a major player in the consumer electronics market, selling televisions, audio systems, and home appliances at an enormous rate and beating major competitors such as LG, Panasonic, and Sony. The company also launched the first-ever Galaxy (GT-I7500 Galaxy) and Galaxy S phones in 2009 and 2010 respectively; also the first phones to be powered by Android. By 2012, Samsung had taken full control of the global smartphone market.
Released in 2013, the Samsung Galaxy S4 would become the 9th best-selling phone of all time with over 80 million units sold throughout its lifespan. It is also the best-selling Android phone to date.
In 2018, Samsung launched the world's biggest smartphone factory in Noida, India. The Noida location is also the biggest Samsung company in India. At around the same time, most of Samsung Group's subsidiaries had already been listed in the South Korean stock market. Outside of the Korea Exchange (KRX), the Samsung Group stock is currently listed in the London Stock Exchange (LSE) and the Luxembourg Stock Exchange (LuxSE).
Founder
Samsung may just be the best-run family business in the world. Although the Lee family no longer oversees Samsung Group's entire operations, they still hold significant positions in the company. Lee Jae-yong is the Vice Chairman of Samsung Electronics while Lee Boo-jin and Lee Seo-hyun are the Co-Presidents of Samsung Everland/Cheul Industries. They are the children of Lee Kun-hee and grandchildren of Lee Byung-chul. Samsung Group is currently run by three CEOs: Kim Ki-nam, Kim Hyun-suk, and Koh Dong-jin.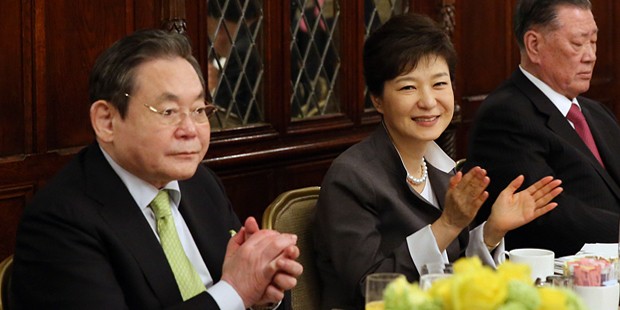 Although Lee Byung-chul started the company, it was his son who turned it into a household name loved by millions of consumers around the world. To quote Lee Kun-hee, "an enterprise's most vital assets lie in its design and other creative capabilities". These words have essentially defined Samsung's past, is currently defining Samsung's present, and most likely will define Samsung's future.
Revenue
Although Samsung has seen fluctuating revenue numbers in decades, revenues are still recorded by the billions. Since 2005, Samsung's revenue has not gone below $69 billion with the company achieving its highest-ever revenue numbers in 2017 ($222 billion). In terms of net profit, Samsung recorded its highest ever profit in 2018, earning $39 billion. Around 30 percent of Samsung Group's revenue can be traced to its electronics subsidiary.
Competition
Samsung Electronics, in particular, manufactures and sells products across different industries. Among its major competitors include Apple, Huawei, Xiaomi, Oppo, LG, Sony, Intel, Panasonic, and Electrolux.
The biggest chunk of Samsung's revenue comes from its smartphone business. The company has been the global leader in smartphones for nearly a decade due in part to developing powerful yet visually aesthetic phones for different customer segments. The pricier Samsung phones including the flagship Galaxy S Series are the most popular phones in the high-end market, consistently beating its biggest competitor the Apple iPhone.
Although Apple is still the biggest premium smartphone brand in the world, it has not beaten the Samsung mobile brand in global revenues. According to recent data, Samsung controls around 20 to 30 percent of the global smartphone market while Apple controls 15 percent. Although 15 percent is still a very significant percentage, many consider that Apple's hesitance in developing low-end and mid-range phones is the main reason why it has not overtaken the South Korean conglomerate in smartphone revenues.
Outside of Samsung and Apple, Chinese smartphone makers Huawei, Xiaomi, and Oppo are slowly gaining ground in the industry. Huawei is currently the third biggest smartphone manufacturer in the world and the biggest phone brand in China. In fact, Huawei has become a bigger brand than Samsung on its home soil with 42% control of the local market share. It recently shipped 54.1 million phones in the second quarter of 2020. On the other hand, Xiaomi and Oppo have shown that they can compete with the smartphone giants as they still managed to ship a total of 28 million phones in the first three quarters of 2020.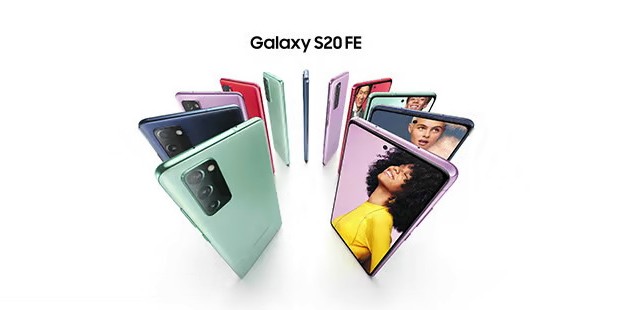 When it comes to other electronics such as televisions, washing machines, air conditioners, and refrigerators, Samsung faces a different set of competitors. LG, Sony, Panasonic, and Electrolux also take a chunk of the global electronics market share. Samsung faces a four-way battle against LG, Panasonic, and Sony in the television market while it faces stiff competition against LG, Panasonic, Electrolux, and Whirlpool in the home appliance/electronics market.
Samsung is currently the worldwide leader in television sales with over 23 percent market share as of Q3 2020. The company has always been known to integrate new technology in its televisions, and the tech is evident in their current line of 4K, 8K, and QLED TVs. Right behind Samsung is another South Korean company LG Electronics whose OLED TV has oftentimes overtaken the QLED TV in quarterly sales. Both Samsung and LG also make smaller-sized HD-display televisions which come in 23 and 27-inch screens. Japan-based Panasonic may have lost its grip in the electronics market in recent years, but demand for its HD LED and 4k Ultra HD TVs is still strong especially in the Asia-Pacific region.
Electrolux and Panasonic as well as LG take most of the market share when it comes to home appliances. Electrolux in particular has consistently topped global sales when it comes to washing machines. The Sweden-based company is the third biggest home appliances manufacturer in the world and has a vast product portfolio that includes washing machines, refrigerators, dishwashers, and food-service equipment.
Samsung has indeed come a long way from being a company that sells shrimp and noodles. As long as it continues to be defined by perserverance and innovation, Samsung's global brand will only become even bigger.
Full Name :

Samsung Group
Founded :

1938
Founder :

Lee Byung-chul
CEO :

Koh Dong-jin
Industry :
Sector :
Country :

Korea, South
Website :
Want to Be Successful?
Learn Secrets from People Who Already Made It
Please enter valid Email