Most Expensive Magazine Cover Ever Shot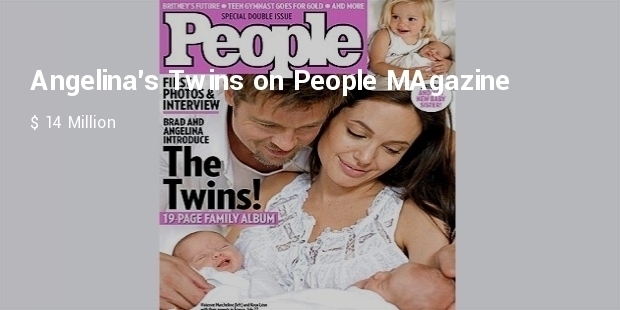 High end entertainment magazines are known for their cover page which is dressed up with celebrity images. Every famous magazine that covers celebrity life has to spend millions for creating an appealing cover pic that attracts eyes of people.
Many Hollywood famous couples help magazines to get sold in millions of copies. However, the publication has to spend millions to shot the cover page.
This article presents you with the list of cover shots which were very expensive.
1. Brad and Angelina's Twins on People's Magazine Cover - $ 14 million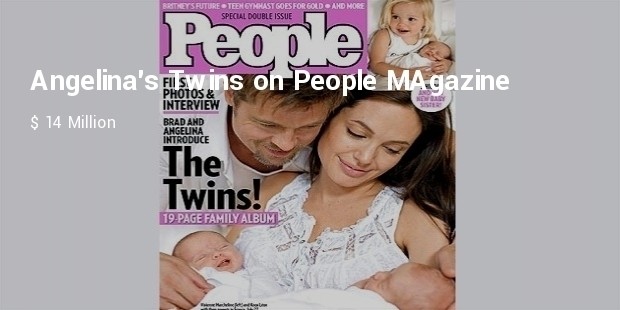 People's Magazine's photo shoot of the newborn twins of Brad Pitt and Angelina Jolie cost $14 million. Later on, the magazine sold it for double the price.
2. Jennifer Lopez's Twins on People's Magazine cover image - $ 6 million: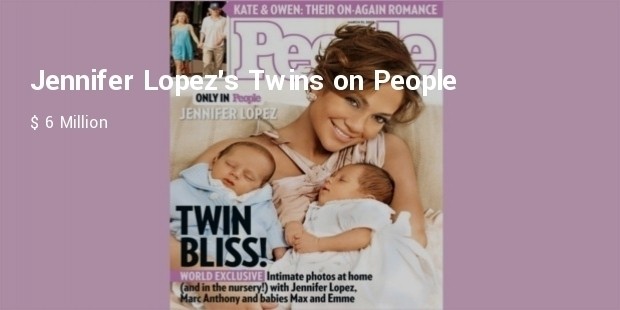 In the year 2008, pop icon Jennifer Lopez and Marc Anthony made their debut with their twins on People's Magazine which was sold between 2-3 million copies. The editorial featured 12 pages of Jennifer's and Marc's intimate picture with their twins. This was the most expensive cover photo in magazine history.
3. Brad and Angelina's Daughter Shiloh on People's Magazine cover - $4.1 million: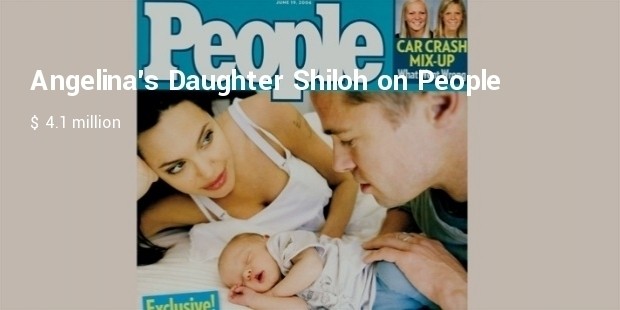 In the 2006, People's magazine paid $4.1 million for US rights of Shiloh Nouvel image, daughter of Angelina and Brad. The issue sold 2.2 million copies and was the highest in this year. Moreover, People's website also received 26.5 million hits.
4. Ok! Magazine cover picture of Demi Moore's Wedding Image Cover - $3million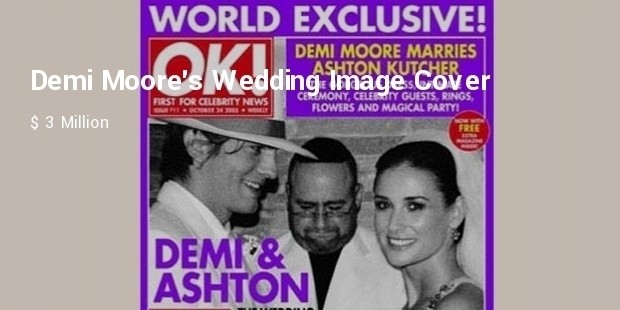 Ok! Magazine paid $3 million to Demi Moore and Ashton Kutcher to exclusively cover their marriage ceremony back in 2005. The black and white photo shoot's price included exclusive rights to the photographs. Since there was a 15-year age difference between them, a lot of people were inquisitive about the wedding
5. Brad and Angelina's First Adoption photos of Pax - $ 2 million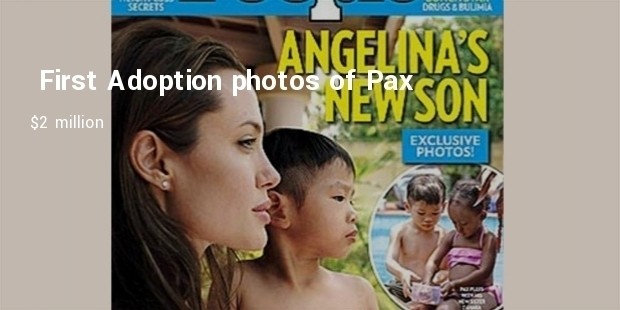 In the year 2007, People's Magazine published exclusive cover image of Angelina holding baby Pax. Angelina was already raising adopted son Maddox from Cambodia, aged 4 at the time, and Zahara from Ethiopia, aged 2.
5. Ok! Magazine's Cover Michael Douglas and Catherina Zeta Jones's wedding - $ 2 million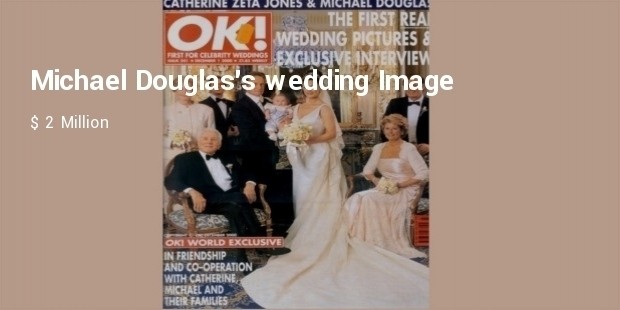 In the year 2000, OK! Magazine published cover picture of Hollywood couple Michael Douglas and Catherine Zeta Jones' wedding. The magazine paid $2 million for a glimpse of the wedding which took place at New York Plaza Hotel.
6. Mariah Carey and Nick Cannon's Secret Wedding- $ 2 million

7. Eva Longoria and Tony Parker's wedding - $ 2 million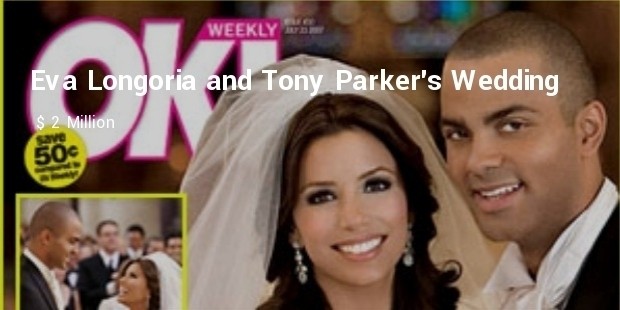 8. Kim Kardashian's wedding on People's Magazine cover - $ 1.5 million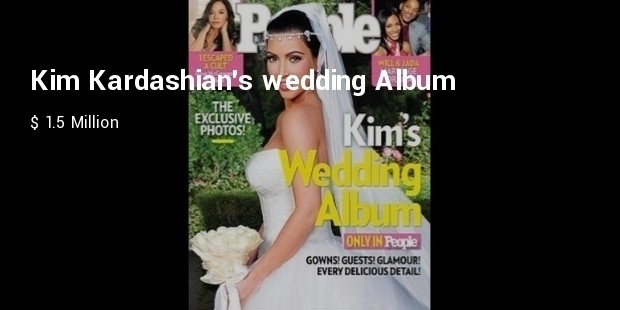 9. Matthew McConaughey and Camila Alves baby in Ok! Magazine - $ 3 million

Cover magazines of Hollywood couples are very expensive and readers like to read about them by buying it. This certainly helps publication to earn good return.

Want to Be Successful?
Learn Secrets from People Who Already Made It
Please enter valid Email