Most Expensive Tequilas in The World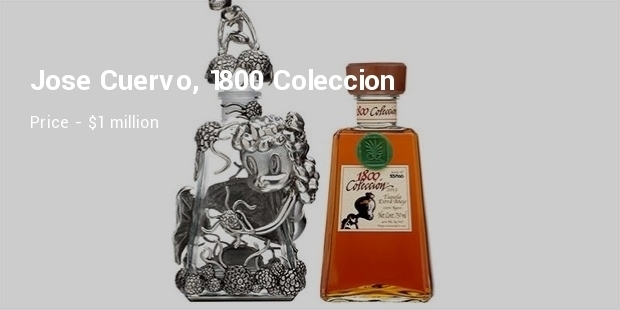 Wow! Tequila. This is prepared from the blue agave plant which are primarily found in the city of Santiago de Tequila. There are numerous super-premium Tequilas and several among them are extremely popular beverages. These are not actually meant to be chugged down in a shot, but rather sipped and savored.
This is to enjoy it's mesmerizing taste which sends the sensation to all your senses, capturing them all with every gulp you sip down your throat. What makes them special is the pretty packaging, absolutely refined bottles and heavenly taste. These Tequilas are an absolute work of art.
1. Ley .925 Tequila Pasion Azteca Ultra Premium Anejo : Price - $1.5 million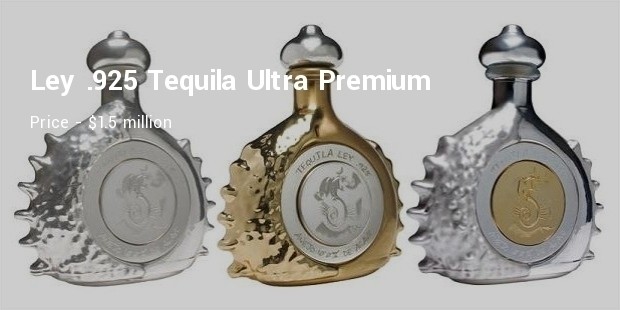 Here it's not the tequila which drives the price, but the bottle. The bottle is something where you will find your eyes getting glued. The bottle come with a handful of encrusted diamond on it. Most people buy it for the extravagant bottle without being aware of its taste. Investing for jewellery? Are we?
2. Jose Cuervo, 1800 Coleccion : Price - $1 million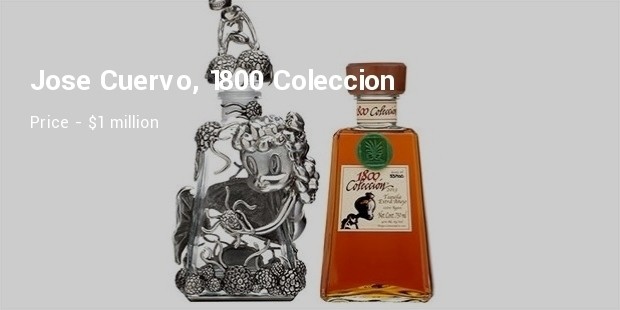 This is the Tequila you would love to invest. Those who have tasted this unique beverages, are it's absolute fans. It is very delicate in taste and smells heavenly. You will only understand it once you gulp a shot down your throat. No don't gulp, take a sip and savor it.
3. Barrique de Ponciano Porfidi : Price - $ 2,500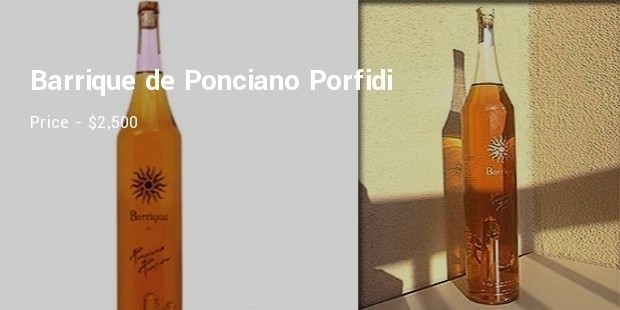 This one is different from old-fashioned Tequilas. They are prepared from different chemical process. This is an intensely flavoured anejo and it's something absolutely difficult to find.
4. Asom Broso Reserva Del Porto : Price - $2,400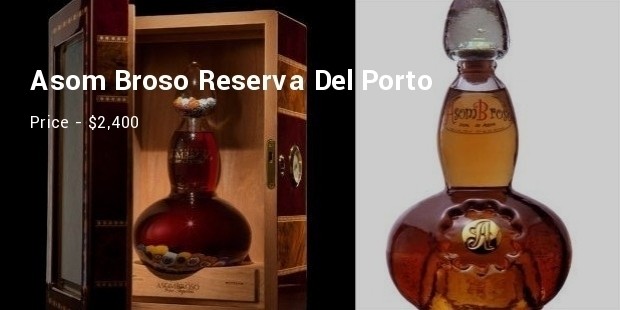 It imparts a little more sweetness than the normal or base tequilas. So there taste is quite different with a flavor of both vanilla and honey. They are high in demand and have special place in ancient stories too. This is aged in Port Wine Barrels.
5. Tres Quatro Cinco : Price - $1500 per bottle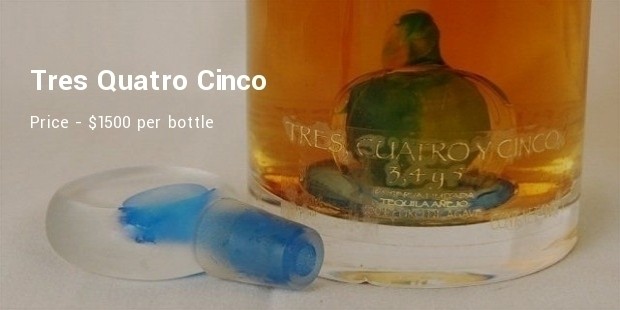 6. Rey Sol Anejo : Price - $900 per bottle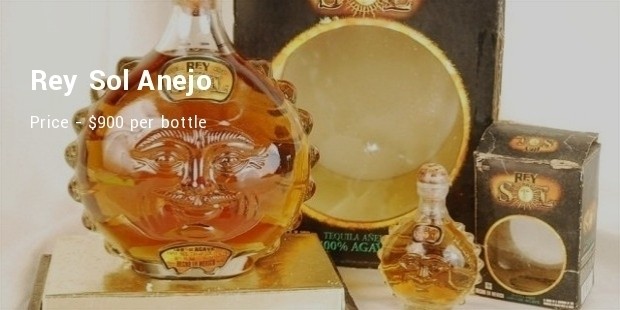 7. Partida Elegante : Price - $680 per bottle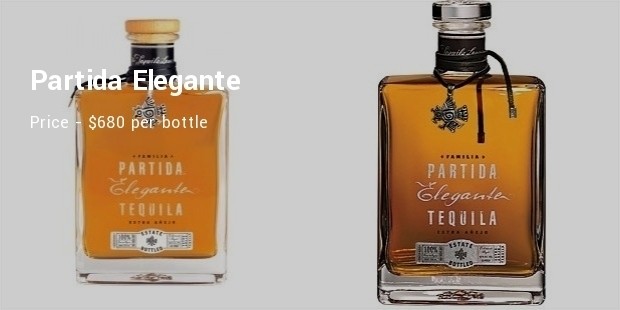 8. Casa Herradura Seleccion Suprema : Price - $350 per bottle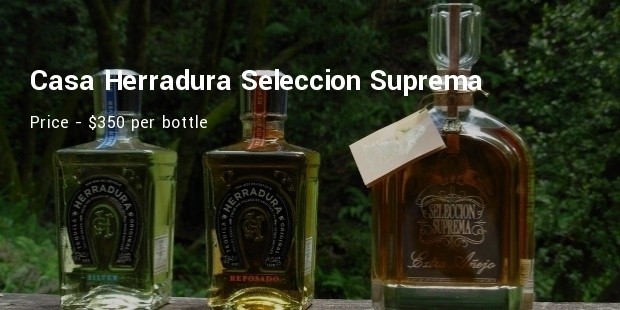 9. Don Julio Real : Price - $350 per bottle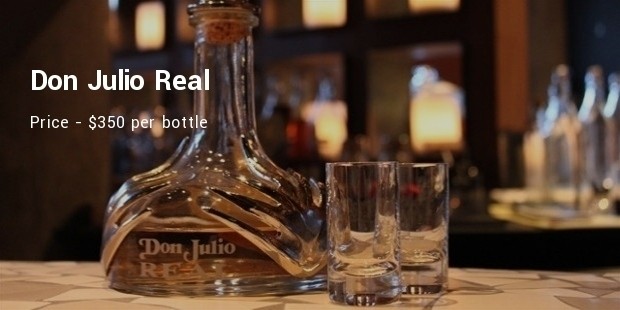 10. Gran Patron Platinum : Price - $250 per bottle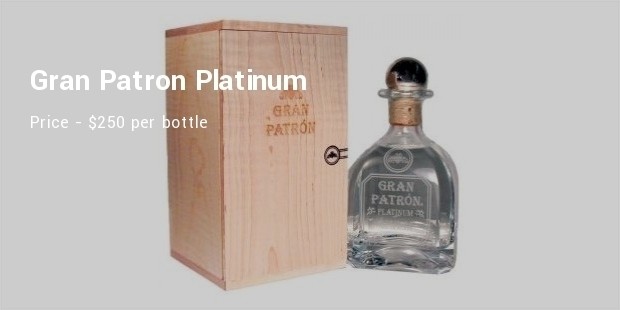 So now you see that it's not only the Tequilas which drive the price but actually the bottle too. from gold or platinum packaging to diamond encrusted bottle. Now you better decide what would you like to invest for? An astonishing bottle or for the stupendous Tequilas?
Want to Be Successful?
Learn Secrets from People Who Already Made It
Please enter valid Email