Most Expensive Basketball Shoes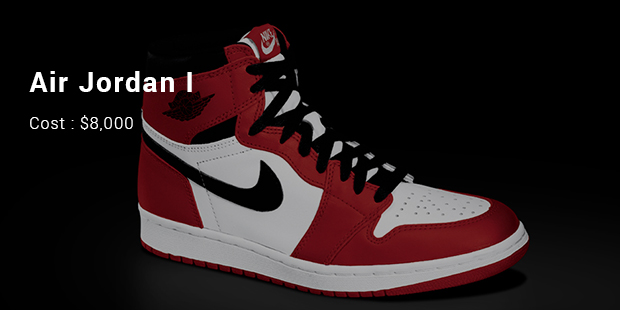 Basketball shoes are often times what designer heels are to women. We want lots of them. While some wear them, not caring whether or not they get scuffed or dirty, others collect carefully them in glass display cases, swearing to never touch them.
And when it comes to basketball, the shoes you wear can some times be more important than the skills put out on the court. With many athletes gracing the advertisements for many of these brands.
Marvel below at the eight most expensive basketball shoes below.
1. Nike Air Zoon Kobe - $30,000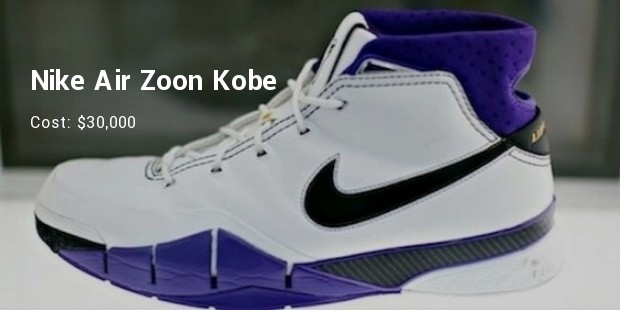 This is a limited brand with only 25 pairs. It was mainly made in memory of Kobe Bryant. 10% of the price goes to charity. It is signed by the player himself who is more popular than the model !
2. Nike Air Mag - $12000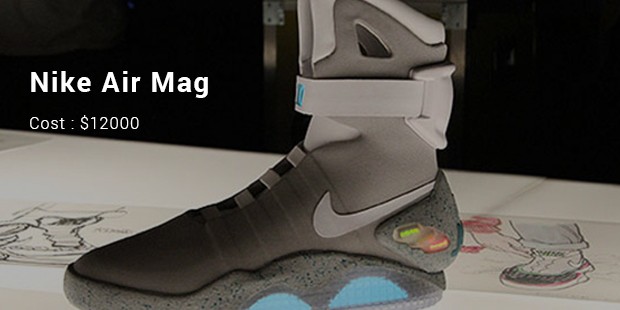 Shoes like these are especially rare, as is the price for them, which is over $12000. Michael J. Fox, an actor and former basketball star, wore the pair, making them the second most high-priced basketball shoes in the world.
3. Air Jordan V - $10,000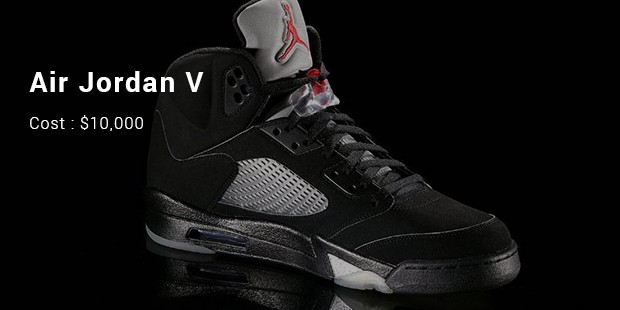 Clearly, Air Jordan's are a line of expensive shoes. This pair sells for over $10,000 and features clear rubber soles, clean white shading with red and blue, rubber soles and a reflective tongue. The back has the number '23,' in reference to Michael Jordan.
4. Air Jordan I - $8,000
The new Air Jordan I comes at over $8000. With two of this white and gold sneakers at size 9 and 13, they are really stylish and comfortable. For those ready to pay for comfort this is the right choice.
5. Air Jordan VI - $7,500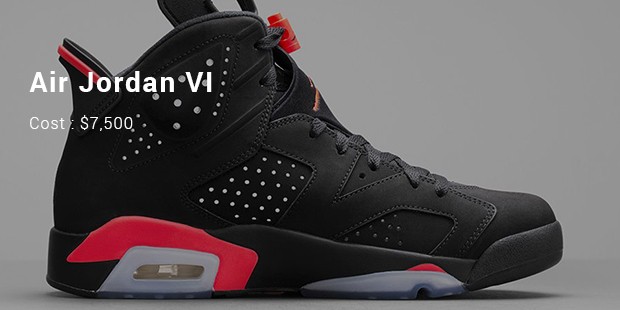 The Air Jordan VI has a speciality of being comfortable and nice. For those Jordan lovers willing to spend this amount just to have the Tim Howard feel go right ahead for sizes 8.5 and 12 all for $7500 and more.
6. Air Jordan VII - $7200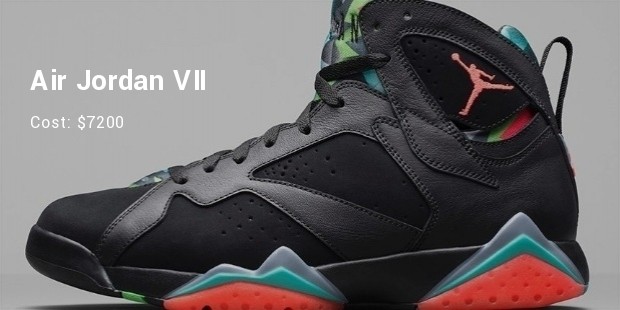 The pair is one of the best sport gears in the world and has desings in all price ranges. It is a lightweight shoe having nylon carbon fiber plate.
7. Air Jordan III - $4,500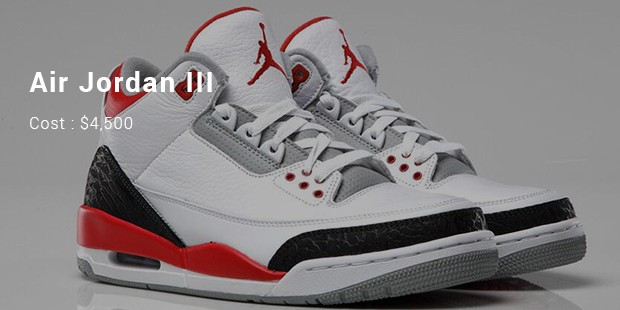 The Air Jordan comes at $4500 and more and is an iconic sample with an air unit at the heel. With a leather finish, this is a stylish piece with a stellar choice for those who love spunk and attitude.
8. Golden KB8 - $3,000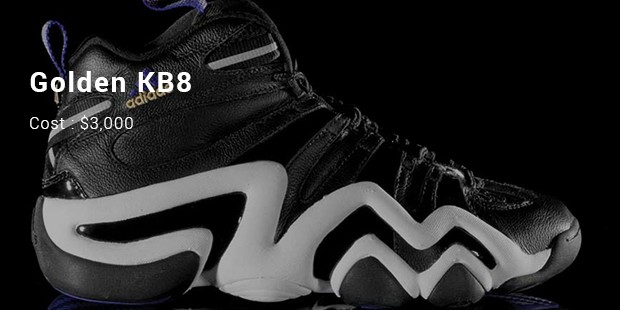 The shoes have been existing since 1995 and comes in Size 8. It was named KB after Kobe Bryant and afgter he left Adidas the model is called Crazy 8. The line then got cancelled after two pairs were made.
9. Air Jordan's XI - $2800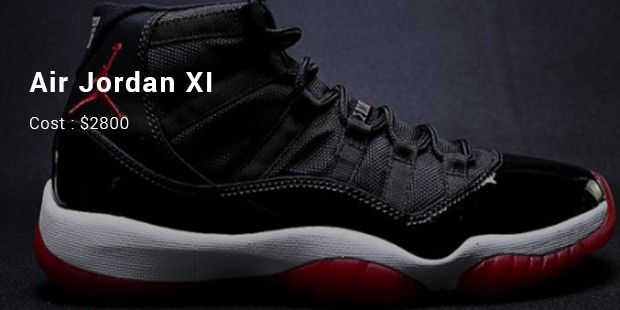 This is the most famous Air Jordan model with a stylish Cordura upper and a wrap around patent leather detail. It is really lightweight with it being released in many colourways. For those who love style this is the best.
10. Air Force I Chamber of Fears – $2,500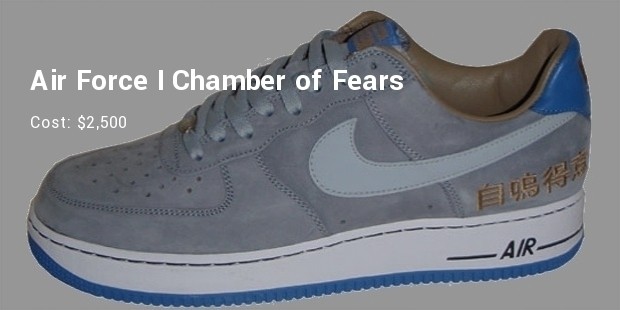 The initial Air Force I was influential then the red and gold version came by. Today this stylish footwear has condura nylon carbon fiber plate making it comfortable lightweight. For those wanting a stylish masterpiece this is a great choice.
Air Jordan's have notably been known as one of the leading basketball shoemakers. They have many designs all ranging in different price ranges, with the XI being priced at $2800 per pair. They feature a condura nylon carbon fiber plate, which makes the shoe lightweight.
It's clear to see that Air Jordan's have dominated the basketball scene. These shoes, expensive or not, are what aspiring athletes dream about one day owning. Whether they want to keep them locked in a glass case or wear them on the court, hoping to instill the athletic magic from the 23 man himself, Michael Jordan, owning a pair of like these puts a player in a whole other league.
Want to Be Successful?
Learn Secrets from People Who Already Made It
Please enter valid Email