8 Most Expensive Air Jordan Sneakers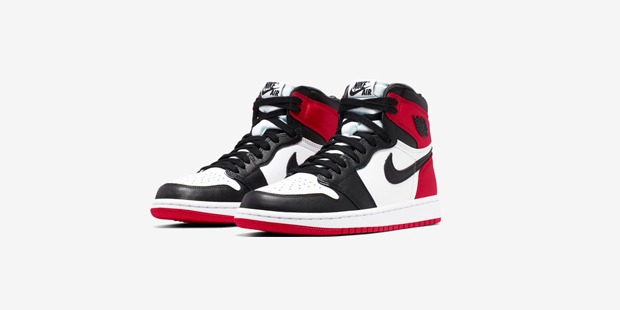 The Nike Air Jordan may just be the most recognizable sneakers in the world today. There have been 34 official Jordan releases since 1985 and over a hundred reimagined designs released over the years. It's almost ways guaranteed that there is an Air Jordan in every sneakerhead's closet, and the collection doesn't just stop with a few pairs. These sneakers are not even cheap to begin with, but the reseller market has caused prices to skyrocket even more in the past few years. Here are the eight most expensive Air Jordans ever sold:
1. Air Jordan 4 Retro Wahlburgers - $11,000
When it comes to movie stars having an incredible sneaker collection, no one comes close to Oscar nominee Mark Wahlberg. But you can also make a case for Michael B. Jordan and Kevin Hart. It is reported that Wahlberg has a collection worth over $100,000, but Wahlberg doesn't just collect shoes he apparently makes them as well.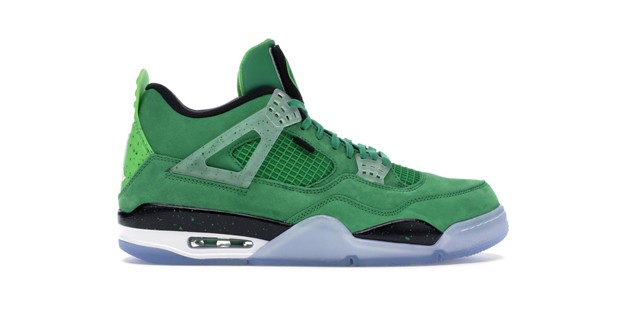 Inspired by the Wahlburgers restaurant his family owns, Mark collaborated with the Jordan Brand to release a limited edition Air Jordan 4 Wahlburger. The shoe features a green colorway that represents the restaurant's theme and the Wahlburger logo embroidered on the shoe's tongue. Around 30 pairs of these Jordan retros were made available through a raffle with the proceeds going to communities affected by the California wildfires in 2018.
2. Air Jordan 4 Retro Eminem Encore - $18,000
After the release of the Air Jordan 4 Eminem Carharrt in 2015, Grammy-winning superstar Eminem collaborated with the Jordan Brand again to release another limited pair, the Air Jordan 4 Retro Eminem Encore. Unlike the previous model's solid black colorway, this sneaker utilizes a navy blue upper and a combination of black, grey, and white for the sole. Eminem and Slim Shady branding are also spread throughout the shoe. The rapper partnered with online reselling marketplace StockX to raffle 23 pairs with proceeds going to the Marshall Mathers Foundation. Since then, the sneaker has been sold numerous times in StockX, with prices going as high as $18,000.
3. Air Jordan 1 (Black and Gold) - $25,000
Leather shoes may not be everyone's cup of tea, but preferences completely change when you're talking about leather Air Jordan shoes. This Air Jordan 1 was originally released in 2003 and sold for $100. Today, prices don't go below $25,000 in the resale market. Patent leather is used for the entire exterior giving the shoe a glossy appearance. The black leather is then paired with gold hues in the Swoosh and Jordan logo for a classy finish.
4. Air Jordan 1 (Autographed) - $25,000
Although this isn't the official Air Jordan 1 worn by Jordan during the 1984-1985 NBA season, MJ's autograph alone makes this shoe one of the most valuable around. This autographed Air Jordan 1 was released in 2013 and then in 2015 in limited pairs. The classic silhouette features the original red and white colorway and also incorporates the first Jordan Brand logo. With so much history attached to the shoe, it's not surprising that sneaker and basketball fans would cough up $25,000 to buy one of the most iconic Jordan sneakers of all time.
5. Air Jordan 2 OG - $31,000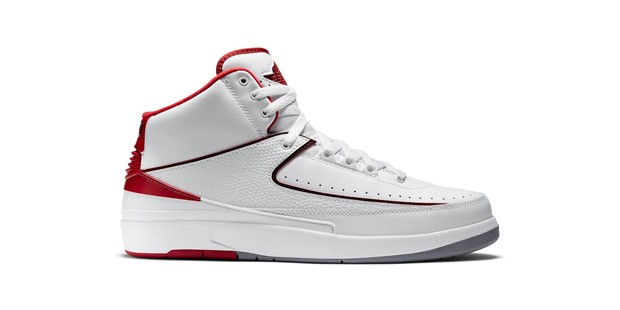 The Air Jordan 2 may not be as popular as Jordan 1 or the Jordan 3, but it still gets love from sneaker fanatics looking to collect every single Jordan release Rumored to be produced in Italy by long-time Nike designer Bruce Kilgore, the shoe was worn by Jordan in the entire 1985-1986 season and was originally sold for $105. It was also the first shoe to not feature the Swoosh logo, marking the beginning of the brand that would eventually create its own identity. Recently, one online shopper managed to nab a pair on eBay for $31,000.
6. Air Jordan 11 Retro Premium Derek Jeter - $40,000
Jordan Brand released the Air Jordan 11 Retro Premium Derek Jeter in 2017 to commemorate Derek Jeter's Hall of Fame MLB career. A Jordan Brand athlete himself, Jeter signed with the sneaker giant back in 2002 and also has his own Jordan signature line "RE2PECT" which debuted in 2017. The Air Jordan 11 Derek Jeter features premium materials as well as details that give tribute to Jeter's career. Only five pairs were made and all five were made available through a raffle. One pair made its way to StockX and was sold at $18,000. The shoe's value has only risen since then and is currently set at $40,000.
7. Air Jordan Silver Shoe (Autographed) - $60,000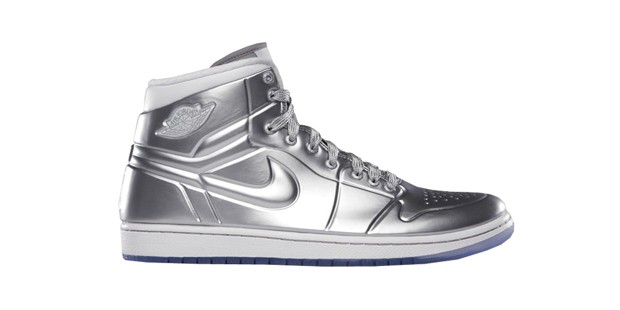 Another autographed Air Jordan 1 makes this list and it doesn't come any cheaper. The Air Jordan Silver Shoe is crafted from sterling silver and was originally a gift to MJ by his wife for his 32nd birthday. Only 10 pairs were soon released with most going into auction. In one auction, a determined collector won these expensive shoes at a ridiculous price of $60,000 resulting in the second most expensive sneaker purchase in history.
8. Air Jordan 12 (Flu Game) - $104,000
If there's one Jordan sneaker that surpasses the Jordan 1 in terms of historical impact, it's the Air Jordan 12. The sneaker was worn in two of Jordan's greatest moments that would define him as the greatest basketball player of all time: the "flu game" and the "last shot". Despite experiencing flu-like symptoms during Game 5 of the 1998 NBA Finals, Jordan still managed to drop 38 points and grab 7 rebounds to give the Chicago Bulls a commanding 3-1 lead. The game immediately after that, Jordan hit the game-winner dubbed the "last shot" to give the Bulls their 6th championship in 8 years.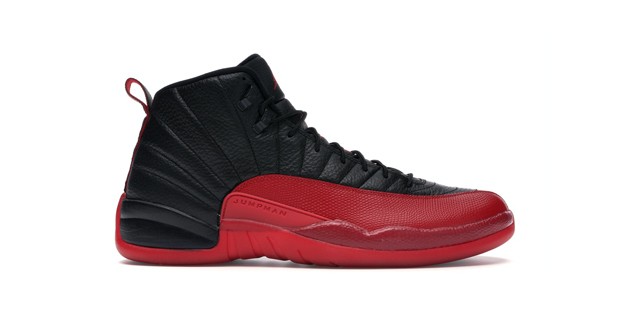 Unsurprisingly, the Jordan 12 (Flu Game) is the most expensive Air Jordan ever released with an average resale price costing around $104,000. The shoe comes in premium leather and features a Chicago red and black colorway. A premium price for a premium shoe.
As more Jordans hit sneaker stores as well as resale markets, prices will go up further. This likely won't stop sneakerheads who are never deterred from spending thousands of dollars for a single pair of basketball shoes.
Want to Be Successful?
Learn Secrets from People Who Already Made It
Please enter valid Email