8 Most Expensive Kobe Bryant Sneakers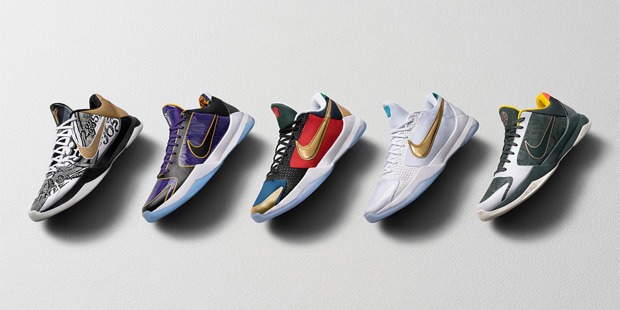 Kobe Bryant leaves behind a legacy as one of the greatest sports personalities to ever live. No doubt, sports fans will continue honoring his memory for many years to come. For both hardcore and casual fans, Bryant will not just be remembered as a five-time NBA champion and a stone-cold killer on the court but also the face of his own signature shoe line. Unsurprisingly, his signature sneakers have never been cheap to begin with and prices have only skyrocketed in recent years. So, here are the eight most expensive Kobe Bryant sneakers ever released:
1. Nike Zoom Kobe 6 'Grinch' - $1,000
Considered as one of the most popular Kobe sneakers of all time, Nike released the Zoom Kobe 6 'Grinch' in December 2010 to commemorate the NBA holiday season. The shoe features a bright green colorway which perfectly represents the character it is based on: the mischievous Christmas icon The Grinch. Aside from the two-toned green scales, the shoe also features a black Swoosh and red Kobe branding on the tongue. The Kobe 6 Grinch is also tagged as one of the most popular Christmas-themed sneakers ever.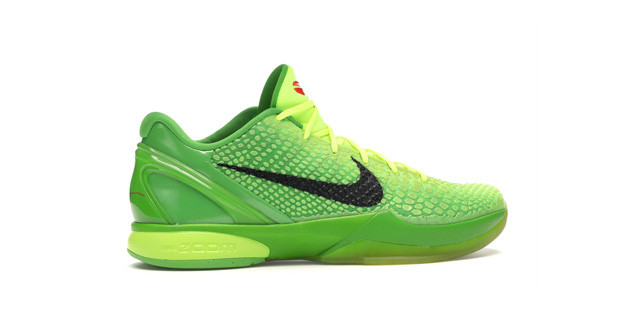 Bryant debuted the sneakers on Christmas Day 2010 when the Los Angeles Lakers faced off the Miami Heat who had added All-Stars LeBron James and Chris Bosh a few months prior. Although the Lakers would lose, fans sitting courtside were still rewarded with a win as they were given a special Kobe 6 Grinch gift bag after the game. The shoe would be re-released in December 2020 for $180 but the limited release caused prices to soar to more than $1,000 in the resale market.
2. Nike Kobe 5 'Big Stage Home' - $1,800
Unsurprisingly, the shoes that Bryant wore en route to his 5th NBA championship are among one of the priciest. The Kobe 5 'Big Stage Home' features a white upper with an allover tattoo-style graphic and gold accents. The shoe would be Bryant's official shoe during the 2010 NBA Finals wherein he averaged 28 points and eight rebounds, leading the Los Angeles Lakers to a hard-fought seven-game victory against longtime rivals the Boston Celtics.
3. Adidas Golden KB8 - $3,000
Before Bryant's illustrious Nike career which saw the introduction of the Nike Zoom Black Mamba line, he was a member of the Three Stripes for the first five years of his career. One of his more popular sneakers with Adidas was the Golden KB8 which coincidentally was never released for the public but still managed to find its way on auction website eBay for a whopping $3,000. Bryant wore this old school shoe during the 1998 All-Star Weekend and features a bright yellow colorway and prominent wave designs. Only two pairs were ever made.
4. Adidas The Kobe Storm Trooper - $3,100
Also dubbed the "space boots" due to its large white exterior, the Adidas Kobe or simply "The Kobe" was released in 2000 and was the primary shoe that Bryant wore during the majority of the 1999-2000 season. The shoe features a predominantly white colorway and a design that resembles the Audi TT Roadster. Although The Kobe was a big part of Bryant's early career (he averaged 28 points during the season as well as winning the NBA championship), it would be the last shoe he ever wore for Adidas. Bryant opted out of his contract in 2002 mainly due to differences with company executives on how his shoe was being developed. He later signed with Nike in 2003.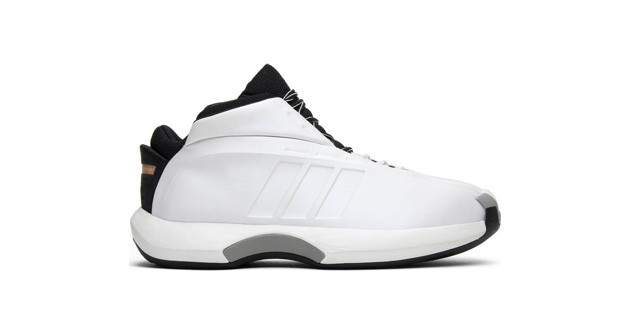 Adidas re-released The Kobe in 2006 but removed all Kobe branding and renamed the shoe to the 'Crazy 1.' For collectors looking to purchase the original Adidas Kobe's instead of the Crazy 1's, one colorway has made its way to online resale marketplace StockX and is selling for $3,100. The Kobe Storm Trooper features a white exterior and black midsole.
5. Nike Kobe 6 'Vault Anniversary' - $5,100
In celebration of Nike Vault's first anniversary, Nike released a limited edition Kobe 6 'Vault Anniversary' sneakers back in 2011. The Nike Vault in Los Angeles is located just outside of Staples Center and houses many exclusive sneakers including Bryant's signature shoe. Although these Kobe Mamba shoes feature a rather simple black, white, and gold colorway, it does come with a special safety deposit box and a Nike AW-77 hoodie. The massive $5,100 isn't surprising as only 24 pairs were released with the number 24 signifying Bryant's jersey number he used during the latter part of his career.
6. Nike Kobe 9 Premium 'HTM' - $7,800
When it comes to stylish Kobe Bryant shoes, nothing quite comes close to the Kobe 9 Premium 'HTM.' The exterior features a fashionable multicolor design which specifically comes with a white overlay, black Swoosh and midsole, and a gum outsole. The shoe is also integrated with Flyknit, Lunarlon, and Flywire technology. This shoe was developed by Nike President and CEO Mark Parker, fragment design founder Hiroshi Fujiwara, and Nike Innovation Leader Tinker Hatfield, and was only released in the Nike Stadium Milano and Excelsior stores in Milan, Italy.
7. Nike Air Jordan "Kobe Bryant" Pack - $30,000
Although not exactly part of the Kobe Bryant signature Nike Black Mamba line, the Nike Air Jordan "Kobe Bryant" pack still deserves a mention as customized Air Jordan 3's and Air Jordan 8's were worn by Bryant himself during the 2002-2003 season. Both sneakers feature a white upper and yellow/purple midsole resembling the three Laker colorways. Air Jordan branding is also incorporated in the tongue, heel counter, and outsole of both shoes. The Air Jordan 3, in particular, gained worldwide attention as it was worn by Bryant during a game against the Washington Wizards; the last game that he and Michael Jordan competed against each other as the latter retired at the end of that season.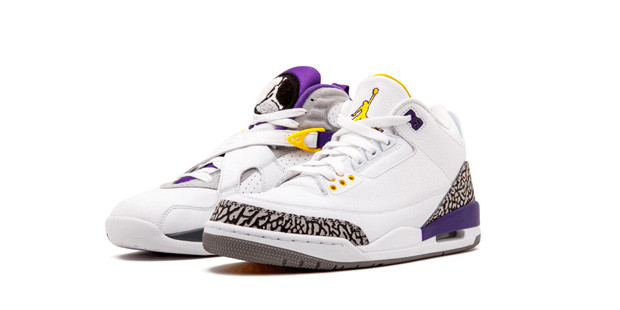 These Air Jordan Kobe's never made it to store shelves as they were only player-exclusives. The shoes were also an invitation by Nike and Jordan brand to Bryant to join the Swoosh brand as had ended his contract with Adidas a year prior. For those looking to grab these ultra-rare basketball shoes, the two-sneaker pack is sold at popular sneaker consignment store Stadium Goods for $30,000.
8. Nike Kobe 1 Protro Undefeated - $50,000
The Kobe 1 Protro Undefeated is currently the most expensive Kobe Bryant shoe in the market. Los Angeles sneaker and apparel store Undefeated partnered with Nike to recreate Bryant's first official shoe with the Swoosh brand: the Kobe 1. Undefeated then released multiple limited edition colorways of the shoe beginning in 2018. The newer version of this Nike basketball shoe is dubbed as "Protro" (short for "performance retro") meaning it exudes a retro aesthetic but is customized to meet the demands of the modern athlete. Bryant is also credited for creating the "Protro" moniker.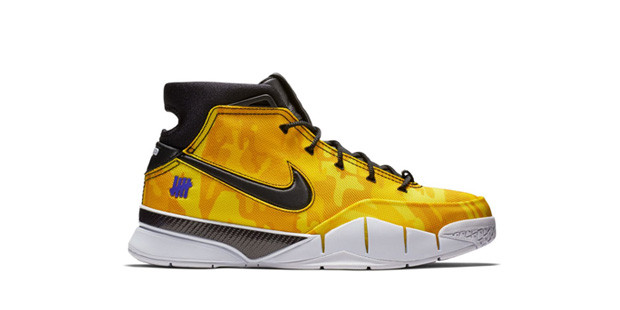 The first-ever Protros (white/yellow colorway and camouflage colorway) were released during All-Star Weekend in February 2018. A Lakers colorway which was dubbed "Close-Out" was released two months later. More Protro editions of Bryant's previous shoes have been released but all have been released in limited pairs. This shoe in particular is selling in StockX for $50,000, worth the price of around 300 high-end basketball sneakers.
Kobe Bryant definitely has one of the most expensive shoes in the market today. But despite the massive prices, fans of the late basketball legend are still lining up to buy his shoes. And as Nike continues to make them, expect basketball fans and sneaker collectors to shell out at least $1,000 just to secure the most recent release.
Want to Be Successful?
Learn Secrets from People Who Already Made It
Please enter valid Email