Most Expensive Baseball Cards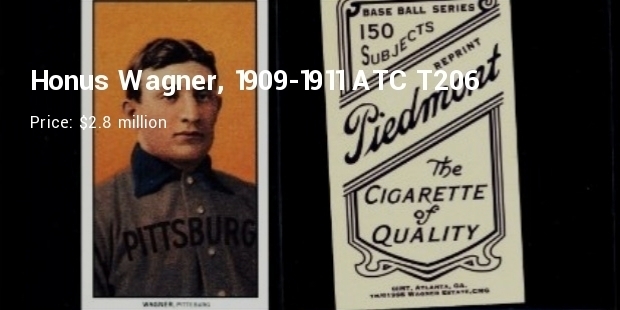 Over a century, accumulating baseball cards become a ritual among the inhabitants of the world and mostly in the US. Sometimes, it is like ceremony when the people enrich his collection with the rarest card. Enormous investment is warranted for the right of an antique piece.
Although a little money is spent for launching a baseball card but depending on rarity, corporal manifestation and illustrative estimation the price can be thousand times more while selling in auction. Often the most expensive baseball cards are from the beginning time of the game which contains some legendary players of that time. The best 10 list of most expensive baseball card is as below -
1. Honus Wagner, 1909-1911 ATC T206 – $2.8 million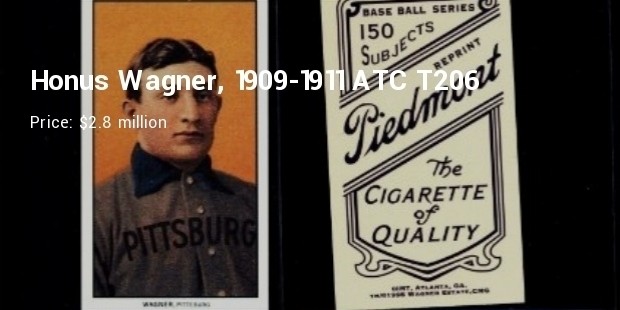 The popularity of the card become sky high as the prodigy Honus Wagner rejected to be displayed in such a card which might enhance smoking among his young supporters. The PSA 8 grade of this card was discovered with a dapper edge.
2. Babe Ruth, Baseball, 1914 Baltimore News SGC – $517,000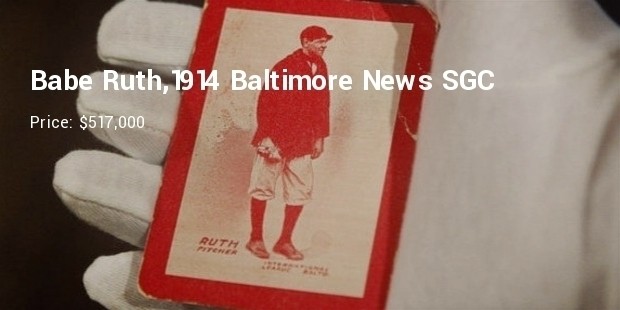 The most predictable player Babe Ruth is featured in this draftee card in 1914. Although the existing 10 cards are not in good quality as Sportscard Guaranty rated it very low, the card received a huge no of 59 bids in 2008 due to its pictorial value.
3. Roberto Clemente, Baseball, 1955 Topps – $432,690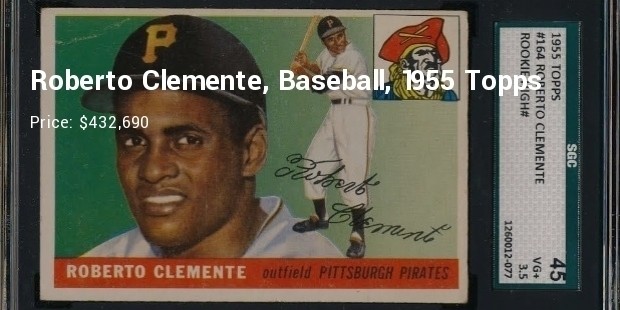 From the Dmitri Young Collection, the most expensive card was the 1955 Roberto Clemente draftee which was sold in an auction in 2012 at this tremendous price. Among 2,860 cards submitted to PSA, this rookie is the unique which achieved the highest rating of 10.
4. Eddie Plank, Baseball, 1909-1911 ATC T206 – $414,750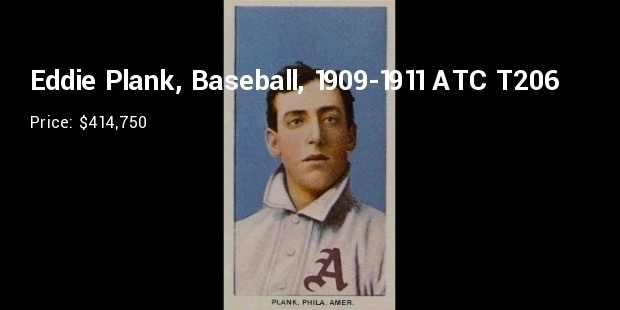 Philadelphia Athletics' superstar, Eddie Plank was an approximate high-end pitcher all through his period. The American Tobacco company launched this T206 series card with duration of three years. Ken Kendrick, the proprietor of this card gives the Baseball Hall of Fame to exhibit it.

5. Hank Aaron, Baseball, 1954 Topps – $357,594

6. Joe Doyle, Baseball, 1909-1911 ATC T206 – $329,000

7. Mickey Mantle, Baseball, 1952 Topps – $282,587

8. Lou Gehrig, Baseball, 1933 Goudey – $274,950

9. Ty Cobb, Baseball, 1911 General Baking Co. – $272,980

10. (Tie) George Mikan, Basketball, 1948 Bowman – $218,550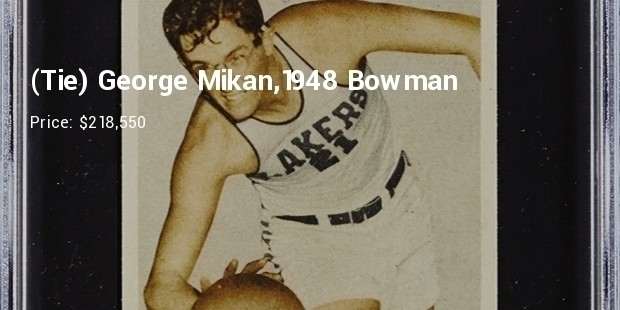 In recent days, the hobby of collecting baseball card have not limited in the US only. By the blessing of the digital market, people all over the world assume the hobby to collect the most expensive baseball card. Although it's a tough task to do, if you be the owner of a most expensive one, you must be renowned among the collectors.

Want to Be Successful?
Learn Secrets from People Who Already Made It
Please enter valid Email