Most Expensive Trading Cards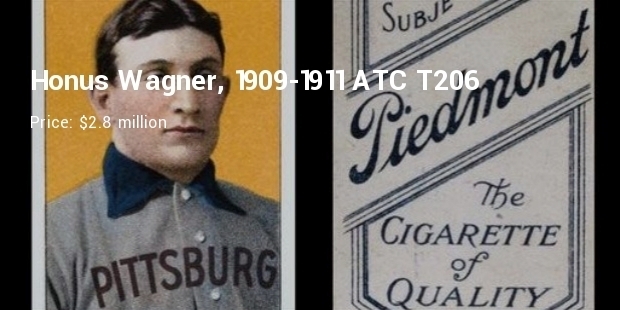 Collecting trading cards is an expensive hobby. Almost all of the games, business, shows etc have their own trading cards. Manufacturing trading cards requires only a little investment but can get a sky-high rate.
Some of the sports like baseball, football and basketball use trading cards. Children's game series Pokémon has also published trading cards, which are topping the charts. Trading cards ranges from hundreds to millions of dollars depending on the event and pictorial value. World's top ten most expensive cards are mentioned below
1. Honus Wagner, 1909-1911 ATC T206 ($2.8 million)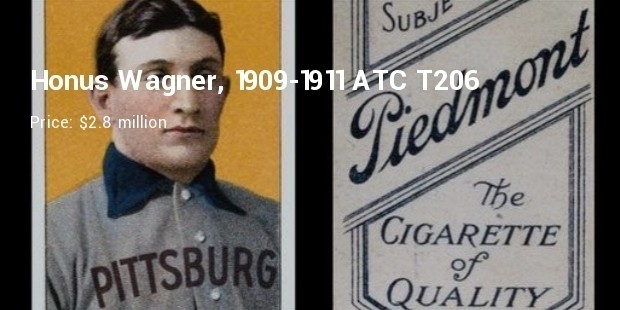 The desired Holy Grail of baseball card was sold to Ken Kendricks for $2.8 million in 2007. It was pulled out from the American market after 200 were circulated because Wagner opposed the spread of tobacco product among his young fan.
2. Babe Ruth, Baseball, 1914 Baltimore News SGC ($517,000)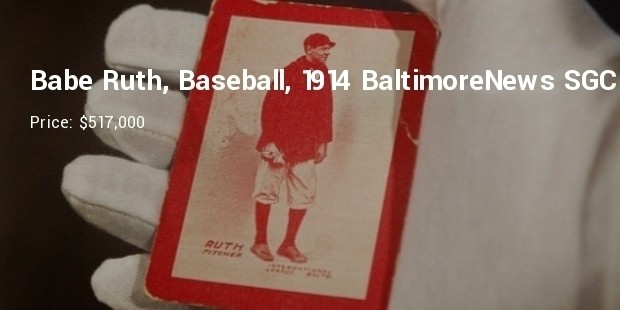 Soon after signing to the Baltimore Orioles, the 1914 rookie card featuring Babe came into circulation. Its exclusivity has escalated the price of the cards. It was sold in 2008 at a price of $517,000.
3. Roberto Clemente, Baseball, 1955 Topps ($432,690)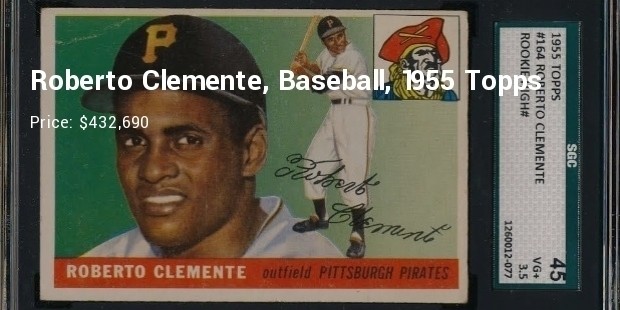 The 1955 rookie card featuring Roberto Clemente is considered the most highly-priced card, forming a part of the Dmitri Young Collection in 2012. The price of the card varies largely depending on PSA rating. The PSA 10 rating card was sold at $432,690.
4. Mickey Mantle, Baseball, 1952 Topps ($430,500)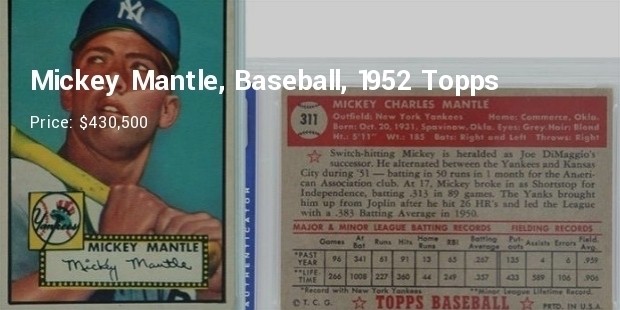 Mickey Mantle was the king of baseball, when this trading card was introduced. Since the Second World War, it is perhaps the most renowned baseball card. Most recently, it was bid for at $432,690 in the virtual auction at eBay.
5. Eddie Plank, Baseball, 1909-1911 ATC T206 ($414,750)

6. Hank Aaron, Baseball, 1954 Topps ($357,594)

7. Joe Doyle, Baseball, 1909-1911 ATC T206 ($329,000)

8. Lou Gehrig, Baseball, 1933 Goudey ($274,950)

9. Ty Cobb, Baseball, 1911 General Baking Co. ($272,980)

10. Bronko Nagurski, Football, 1935 National Chicle ($240,000)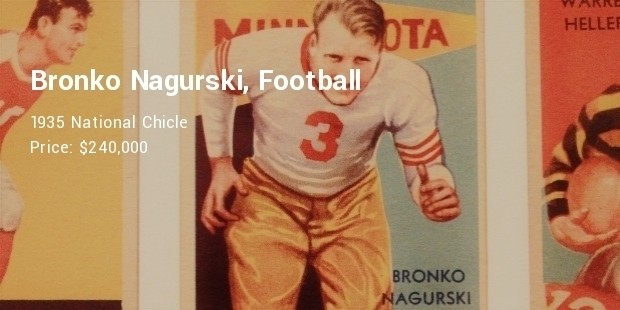 Possessing trading cards places you in the category of the elite. As a collector, you are known more for your collection rather than your own identity.
Want to Be Successful?
Learn Secrets from People Who Already Made It
Please enter valid Email