Most Expensive Anti Ageing Creams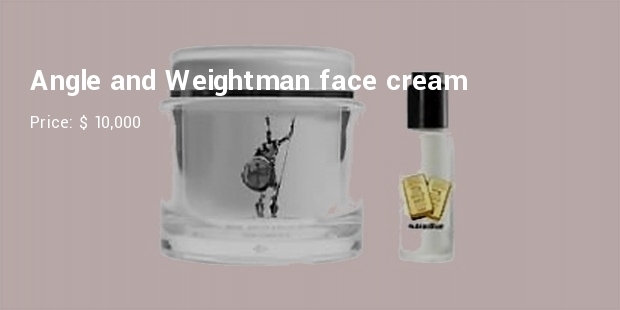 All women want to look young as long as they can and here comes the magic of the anti ageing creams.
They can reduce the facade of wrinkles, lines and dark circles in just a few weeks and they are 'clinically proven'. Some skin cosmetics are costly enough to be locked in a safe as very often we come across many anti-aging creams that cost a fortune.
1. Angle and Weightman face cream - Price: $10,000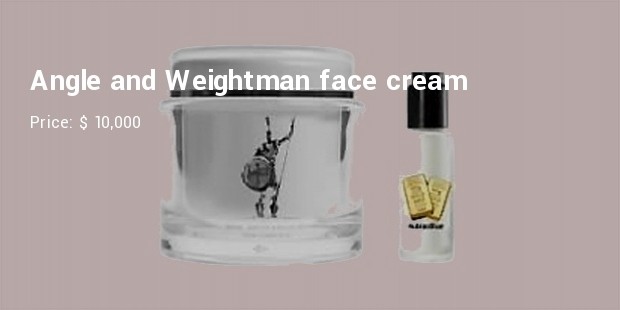 This cream costs much more than any Botox or face up-liftment therapy that normally costs $5000-$6000 maximum. The cream's key ingredient are the stem cell extracts that refinishes and re-hydrates your skin.
2. Laprairie Skin Cream - Price : $3000 (per jar)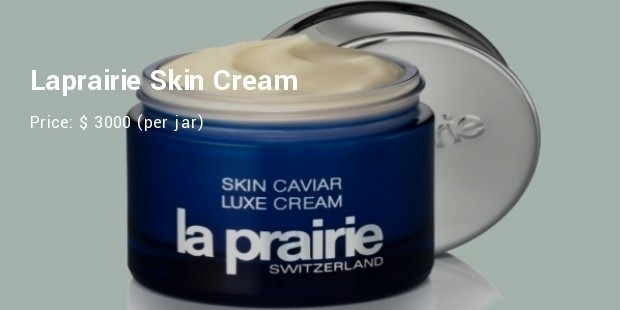 The La Prairie skin cream comes in a Luxury Edition of 50 ml diamond-studded cream pot. The bottle has been decked with 2,400 Swarovski crystals adorned with hands in 42 hours of hard labor. It is one of the most richly textured creams mixed with sea proteins (caviar) Phytotherapy and Bioengineering technologies.
3. The Essence skin serum - Price: $2,350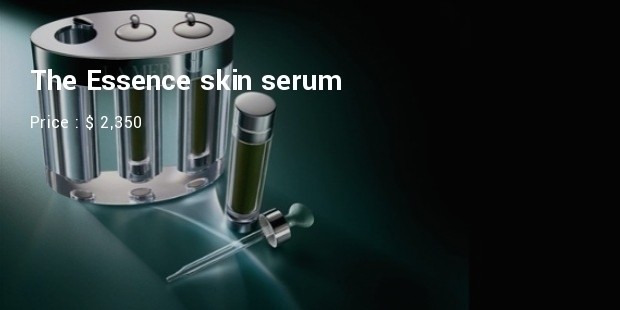 The Essence claims to bring glow on the skin in just three weeks. This serum is packed in very elegant emerald-green phials that contain the miracle broth , a combination of seaweed, minerals, vitamin and wheat germ, marine algae and the essence of daffodil bulbs.
4. Intensite Volumizing Serum - $600 per ounce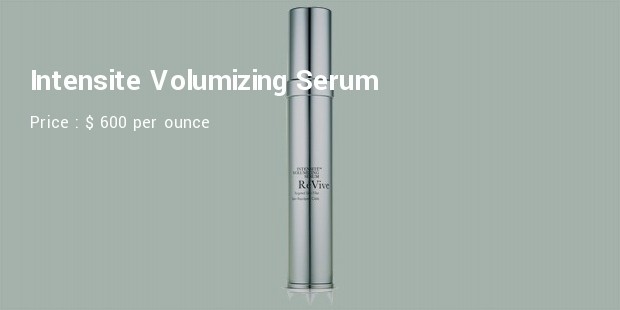 RéVive, has now come up with a volumizing serum. The Intensité Volumizing Serum goes deep in the skin and with the help of Keratinocyte Growth Factor helps in reducing the age line and sand rejuvenates the skin.
5. Platinum-Infused Moisturizer - Price : $ 1000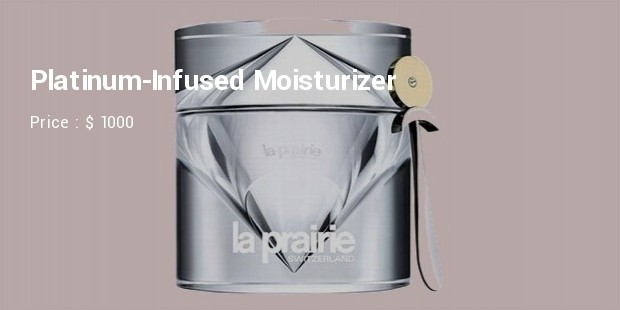 Beauty is young and relates directly to Women and their age. Each young lady never would like to be old and hence the inspiration for developing Anti Ageing Creams. Here we are with an exclusive collection of the most sought after Creams by the super Rich, to keep their beauty / skin young forever, so they say…………..
Want to Be Successful?
Learn Secrets from People Who Already Made It
Please enter valid Email