Most Expensive Movie Costumes Ever Sold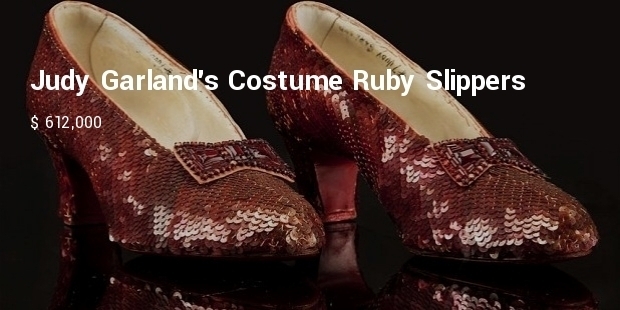 We all have our icons and we do every possible thing to keep them in our lives even if we have to get their most expensive costumes.
Experts tell us that people's desires to possess celebrity memorabilia comes from their belief in the idea that a person's essence can be transferred through an object they have worn or touched; the concept is called contagion. Is it? Or is it just a way of showing our love towards them?
1. Marilyn Monroe's Costume from the seven year itch - $ 4.6 million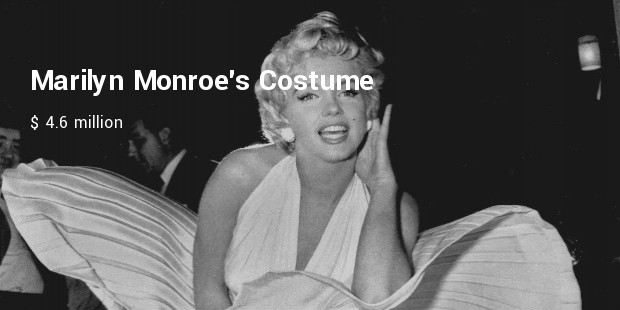 This white dress was worn in the 1955 filmThe Seven Year Itch The dress is an ivory colored cocktail dress with a plunging neckline and a halter bodice. Age has caused the dress to now appear to be a darker cream color as opposed to the original ivory.
2. Audrey Hepburn's Ascot Costume - $ 3.7 million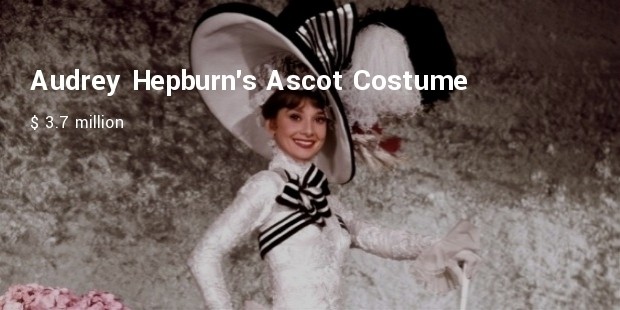 The Costume Designer, Cecil Beaton, designed the Ascot costume for the horse racing scene at Ascot, in England. Audrey. The dress is made of silk with a linen undergarment and overlaid with lace and hand embroidery.
3. Michael Jackson's Thriller Costume - $ 1.8 million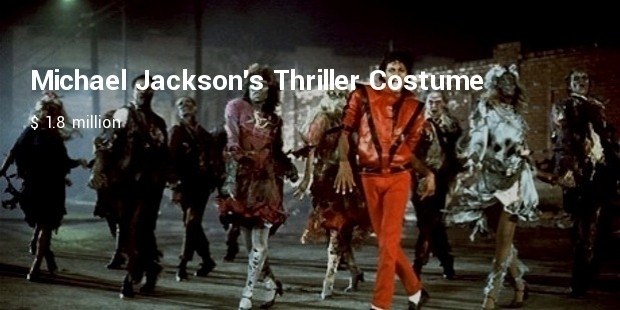 The famous Thriller jacket was wornin the debut video for the Thriller album released in 1983.The red and black jacket has winged shoulders and a stand-up collar.
4. Steeve Mcqueen's Racing Costume from Le Mans - $ 984,000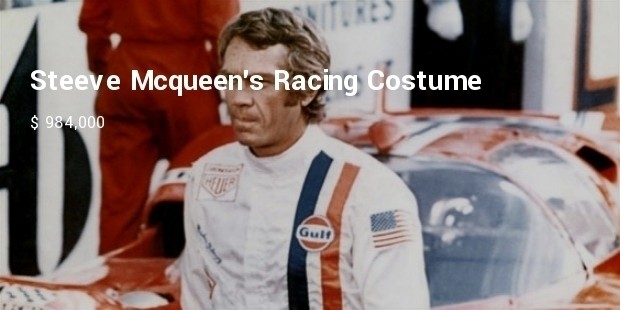 The suit has the name of McQueen's character, Michael Delaney, embroidered on its pocket and the jacket features the logos of Gulf, Firestone, Heuer, and the American Flag.
5. Judy Garland's Dorothy Costume from Wizard of Oz - $ 910,000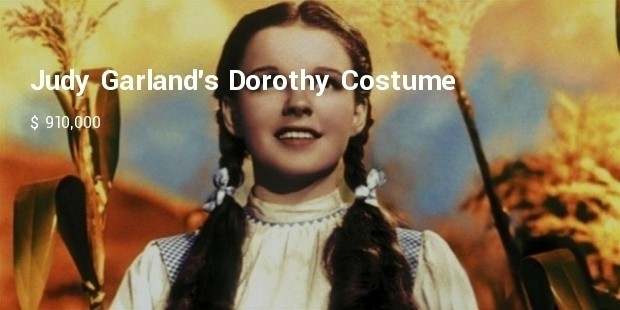 6. Judy Garland's Costume Ruby Slippers from the Wizard of Oz - $ 612,000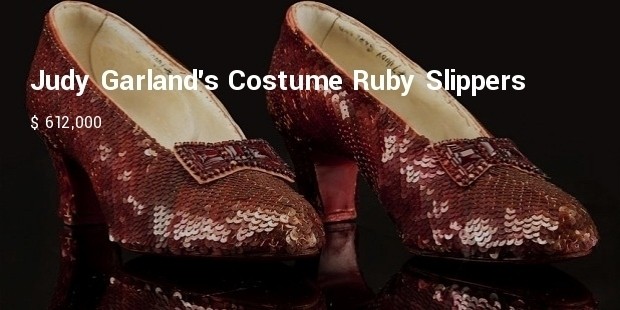 7. Marilyn Monroe's Pink Costume from Gentlemen prefer blondes - $ 310,000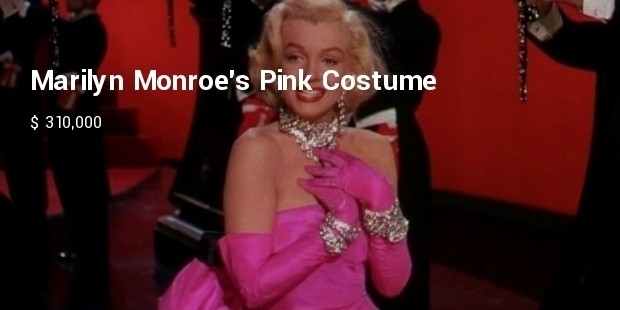 8. John Wayne's Costume Hat from the Green Berets - $ 179,250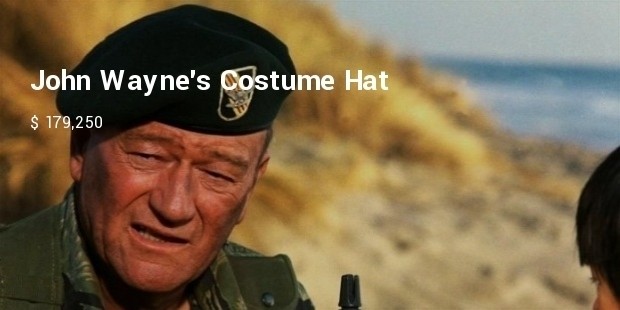 9. John Wayne's True Grit Costume - $ 167,300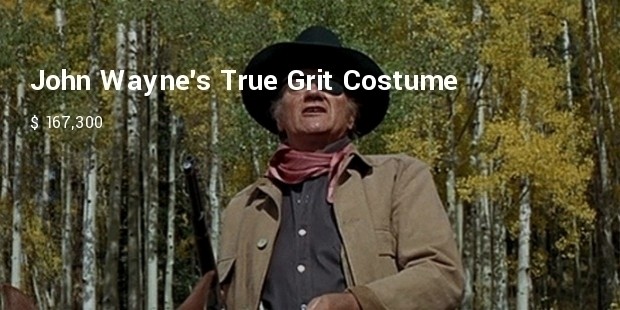 10. Bruce Lee's Costume Coat - $77,000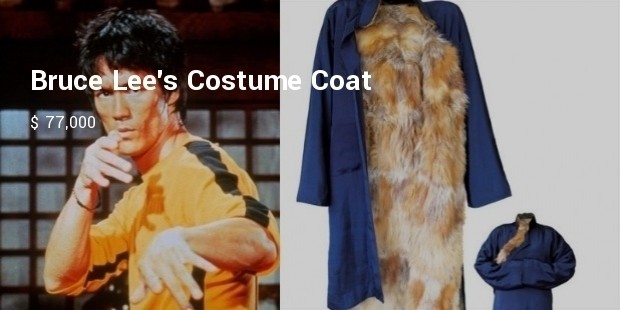 It is just like a Celebrity worship. Making them your idol and then of course people who can afford buy out costumes worn by their idol celebrities to feel as close to them as possible. This is again a rich man's dream to spend such massive sums.
Want to Be Successful?
Learn Secrets from People Who Already Made It
Please enter valid Email