Most Expensive Sweet Drinks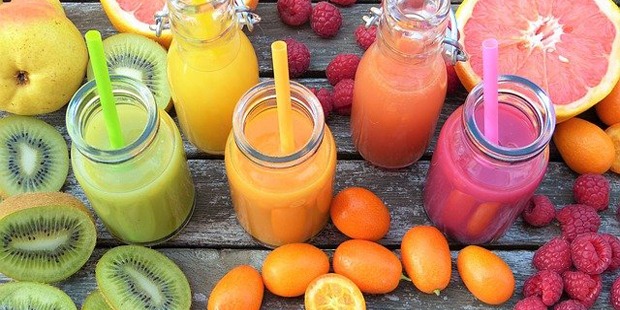 Whether it be smoothies, milkshakes, or juices, sweet drinks have become great equalizers to any and every meal. In fact, it has become second nature for people to purchase these drinks at any restaurant or food place. The popularity of these drinks has become immeasurable in that millions of these sweet and tasty beverages are being sold every year; but there's a catch, not every drink is priced the same with some even selling for hundreds of dollars. Here are the five most expensive sweet drinks to date:
1. Urban Remedy - $225
The $225 juice cleanse from organic food company Urban Remedy is the most expensive sweet drink in the world. Although customers can purchase a single juice cleanse for $75, Urban Remedy recommends purchasing a weekly supply costing between $200 and $300. And if it's not already expensive enough, the $75 price tag is already a lot for most people (even health buffs) to manage.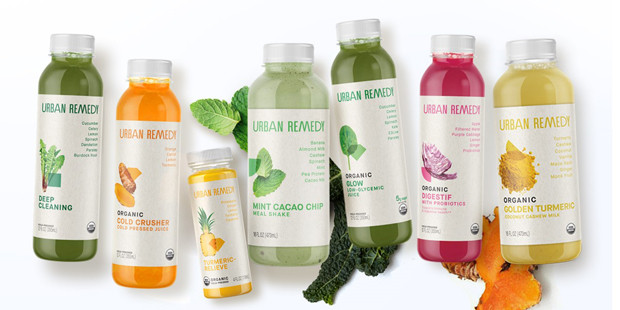 Each drink contains zero sugar and is made from a variety of vegetables, fruits, roots, and herbs. Additionally, drinks are cold-pressed to preserve the natural vitamins, enzymes, and nutrients. Urban Drinks ships all of its products (cold pressed juices, pre-packed organic meals, lifestyle products) to any location within the United States.
2. Juice Press - $201
Juice Press is another expensive juicer selling pricey beverages not lower than $200. Much like the Urban Remedy juice drink, Juice Press packs its drinks with natural flavors rich in vitamins and minerals great for people living a healthy lifestyle as well as those planning to switching to a more well-balanced diet. Despite the beverages being made from zero sugar and organic and non-GMO ingredients, Juice Press still ensures that customers will still be buying products rich in taste and flavor.
Founded in 2010, The New York company has become a popular choice for people looking for healthy yet delicious food and has also been featured in the Wall Street Journal, New York Times, and MSNBC. Even celebrities such as Kate Hudson and Renee Zellweger have given their stamp of approval to the brand. Juice Press provides nationwide shipping anywhere in the U.S.
3. Gwyneth Paltrow Smoothie - $200
In 2016, Oscar winner Gwyneth Paltrow made headlines for sharing a smoothie recipe she makes every morning. Although she never sold the smoothie to any restaurant or cafe, curious individuals would have to shell out at least $200 to purchase all the ingredients for the Gwyneth Paltrow smoothie. The sophisticated concoction includes a variety of very expensive ingredients including vanilla mushroom protein powder, maca, ashwagandha, and probably the most bizarre ingredient to be mixed in any type of drink: "moon dust."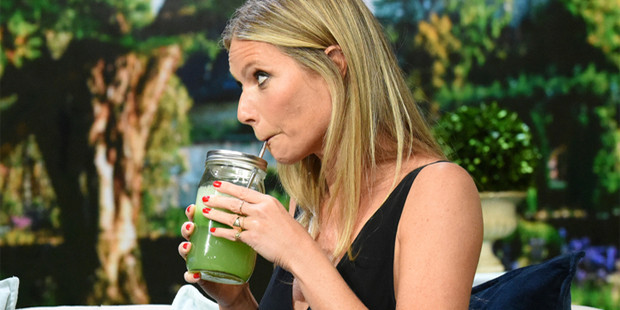 Moon dust is sold by Los Angeles wellness company Moon Juice with each jar costing between $55 and $66. The company calls its products "the most potent organic and wild-crafted herbs, adaptogenic plants, and bioactive minerals available." The highly expensive breakfast smoothie isn't the only thing Paltrow is showcasing to the world as she's also sharing healthy meal plans and travel advice through her lifestyle brand "Goop".
4. LUXE Milkshake - $100
Listed as the priciest milkshake in the world, the LUXE milkshake from New York restaurant Serendipity 3 was previously sold at $100 and still holds the world record for being the most expensive milkshake ever sold. Staying true to its LUXE name, this drink is made from luxurious ingredients including Jersey milk, Madagascar vanilla beans, 23-karat edible gold, Le Cremose Baldizzone, and Luxardo Gourmet Maraschino cherries among others.
The Serendipity 3 milkshake is served in a glass comprising of 3,000 crystals designed by Austrian jeweler Swarovski and California jewelry artisan Crystal Ninja. It's not the first time Serendipity 3 has made the Guinness World Records as it has also sold the most expensive sundae ($25,000 made from 28 cocoas and 23-karat edible gold) and the most expensive burger ($295 made from Wagyu beef, herb truffle butter, and black truffles) in 2007 and 2012 respectively. The LUXE Milkshake is no longer available from Serendipity 3 but customers can always pick out other desserts from the New York restaurant's expansive menu.
5. Millionaire's Milkshake - $70
It may not cost a million dollars, but shelling out $70 (£50) for a single milkshake is an eye-opener for the majority of milkshake lovers considering these drinks only cost around $3. In 2015, Cardiff restaurant Grill 'n' Shake previously sold an expensive milkshake to commemorate National Vanilla Milkshake Day consisting of Jersey milk, Tahitian vanilla pods, and saffron strands. The shake is then topped with 23-karat edible gold leaf, Italian black truffle shavings, and Umbria and Amedei chocolates (two of the most expensive chocolates in the world).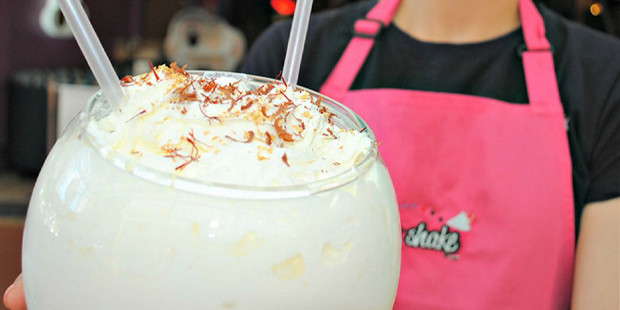 Much like the other drinks on this list, the Millionaire's Milkshake was only sold for a limited time only, specifically at Cardiff's Red Dragon Centre on National Vanilla Milkshake Day. Visitors who opted not to buy the $70 milkshake were given small samples of the luxurious shake instead. Grill 'n' Shake owner Imtiaz Hussain said that the Millionaire's Milkshake was a way "to push the boat out and celebrate Vanilla Milkshake Day in style."
Final Thoughts
Whether it's healthy or not, sweet drinks have become part of every dining occasion. And as people will continue to slurp these drinks by the liter, expect a good number of beverage brands to jack up the price for as high as $200. It's actually not surprising if someone sells a thousand-dollar drink (possibly Gwyneth Paltrow) in the foreseeable future.
Want to Be Successful?
Learn Secrets from People Who Already Made It
Please enter valid Email