5 Most Expensive Doughnuts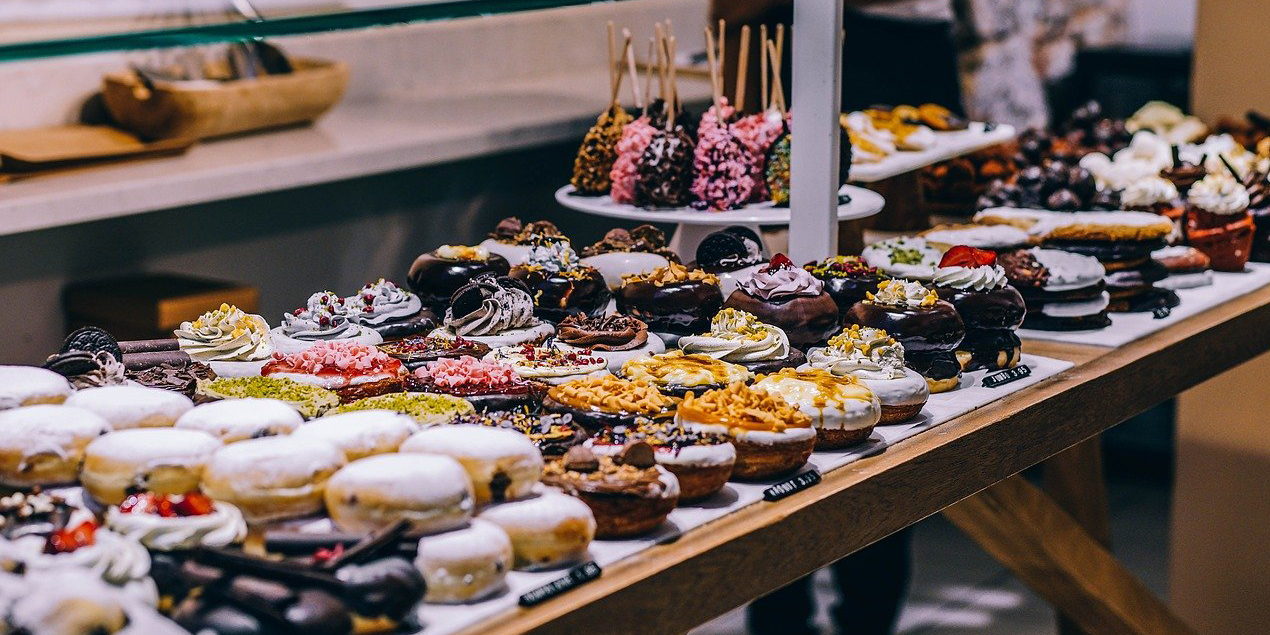 With National Doughnut Day set to be celebrated on June 4, it's time to celebrate the sweet dessert that has become a favorite of millions of people around the world. It's safe to say that no one can resist having a doughnut every now and then, whether it be glazed with caramelized sugar, infused with cream filling, or sprinkled with colorful confectionaries, among others. Doughnuts are indeed some of the best desserts around, but not all are priced the same with some even costing thousands of dollars. Here are the five most expensive donuts ever sold:
1. Ryan and Roula's Shipley Doughnut - $5,200
An auctioned doughnut from Shipley Do-Nuts is the most expensive doughnut to date. Although it's not made from the fanciest ingredients and is actually a regular glazed doughnut, it was auctioned by disc jockeys Ryan and Roula of Houston radio station KMHX-FM to support victims of Hurricane Katrina. The doughnut was auctioned on eBay and was eventually sold for $5,200.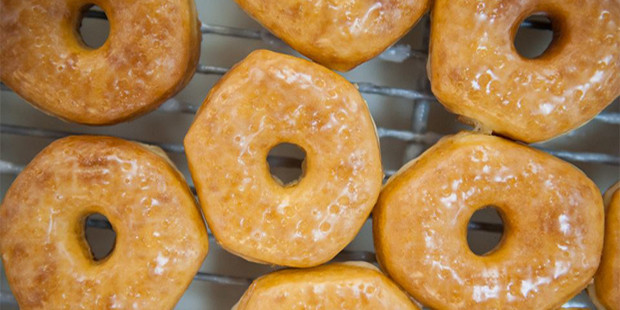 Although the doughnut wasn't anything spectacular, the event served a great purpose and was instrumental in aiding thousands of people who greatly suffered from the typhoon. Shipley Do-Nuts was founded in Houston in 1936 and operates in more than 300 locations around the United States. The doughnut and coffee company was recently acquired by private investment firm Peak Rock Capital for an undisclosed amount.
2. Krispy Kreme Gold Donut - $1,400
Already one of the world's most popular doughnut makers, Krispy Kreme was again thrust into the limelight in 2014 for selling a thousand-dollar doughnut in its United Kingdom locations. Sold in limited batches for £1,000 (around $1,400), this pricey dessert features a 24-karat gold leaf exterior and a white-chocolate gilded lotus and is made of Dom Perignon jelly and edible diamonds.
Founded in 1937 in the United States, Krispy Kreme (owned by JAB Holding Company) has expanded to 1,100 locations in 26 countries around the globe. The doughnut shop is best known for its glazed products, particularly the "Original Glazed" which was also one of its very first creations. Its seasonal flavors and partnerships with food brands such as Nestle and the Hersey Company (Kit Kat Doughnut and Reese's Peanut Butter Doughnut) are also favorites among customers.
3. Donutopia - $100
A creation by Canadian doughnut shop Dolicious Donuts & Coffee, Donutopia costs $100 and contains gold flakes similar to the Krispy Kreme entry. Specifically, Donutopia features 24-karat gold flakes, ice wine-infused filling, and edible diamonds; perfect for eaters who want a piece of luxury not just in terms of wearables but also when it comes to taste.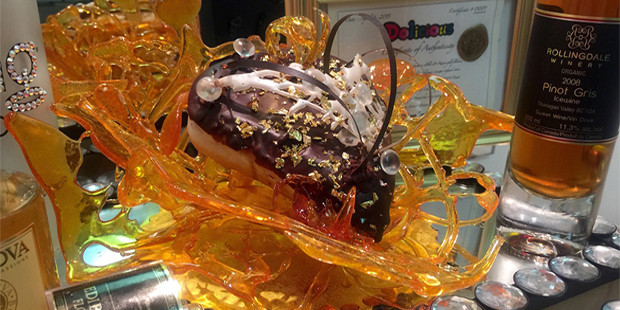 Taking a look into Donutopia's luxurious ingredients, the dough is made of luxury water from Tennessee costing around $39. The filling is then made with cream infused with Rollingdale's 2008 ice wine (a local fine wine in Canada) and handmade chocolate curls. This 24k gold donut also comprises aged balsamic vinegar (which is added to the chocolate icing) and edible sugar diamonds to give it a distinct yet classy flavor.
Donutopia was introduced in 2016 and was only sold through a charity event to help raise money to build a soup kitchen in the local community.
4. Cristal Ube Doughnut - $100
Also costing $100, the Cristal Ube doughnut is made with sweet yam, filled with Cristal champagne, and topped with 24-karat gold. For a dozen Cristal Ube doughnuts, customers will have to shell out $1,200 per box. This highly expensive 24k gold donut is a creation of Filipino Chef Bjorn Dela Cruz who made the product from a local Philippine sweet yam called "Ube".
Instead of combining Ube (a constant fixture in Philippine desserts) with regular sweet ingredients, Dela Cruz opted to mix it with gold and Cristal champagne which the latter retails for around $200. The Cristal Ube doughnut was previously sold at the Manila Social Club in Miami and was also featured in an episode of the documentary "Secret Lives of the Super Rich."
5. Francois Payard's Macaron Donuts - $60
Famed pastry chef Francois Payard created a stunning macaron doughnut fusion in 2018 to commemorate Macaron Day on March 20th. Also called the "macaronut", Payard describes the dessert as a "hybrid" pastry that is also inspired by his French roots.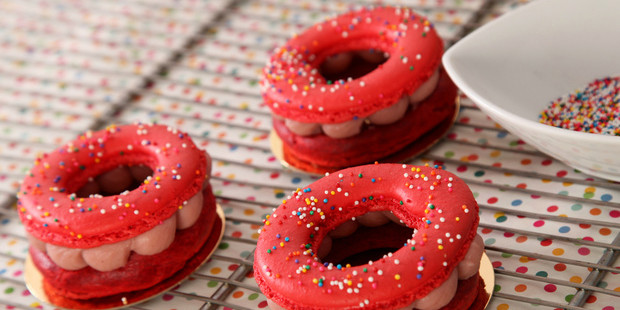 The macaron doughnuts are made with typical macaron ingredients but the texture of the filling (white chocolate, strawberry puree, and heavy cream) resembles more that of a doughnut. Each box (one dozen) costs $60 but eager customers will have to get a personal booking from Chef Payard himself since the doughnuts are no longer available in Payard's bakeries in the U.S.
Final Thoughts
People will never stop eating doughnuts, that is a fact. But when it comes to buying doughnuts costing more than a thousand dollars, that may be a different story altogether.
Want to Be Successful?
Learn Secrets from People Who Already Made It
Please enter valid Email