77th Golden Globe Awards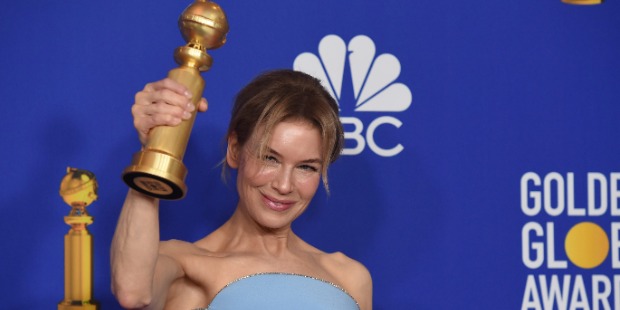 As the year 2019 ends, the advent of 2020 marks a new beginning. However, the new beginning marks the past year's glory to inspire actors, male and female for the upcoming months and year(s), to keep them striving towards excellence. Awards nights are always embroiled in various controversies. The first awards night of the 2020 – the 77th Golden Globe Awards was no different.
The success of awards nights all around the world depends on two factors. First, how many renowned actors will make their appearances. Second, how much money the organizers would rake in from the sponsors. In point blank – how much money would be earned by the organizers. Every single award functions are lobbied and rigged to make billions of dollars. When the Nobel Peace Prize is rigged, one can imagine about all the other awards.
The HFPA – Hollywood Foreign Press Association established the Golden Globe Awards way back in 1944. 93 members of the HFPA decide the winner(s) in the respective categories. Renowned and big actors always end up winning awards, because more than their performances, their presence on the awards nights are more important to make the evening look grand and spectacular.
In the last 77 years, the male-dominated creative fraternity of films and television has seen only one woman director win the Best Director – Motion Picture Award. Barbara Streisand is the sole woman director to win the award for her film 'YENTL' in 1983. In fact, esteemed readers would be amazed to know that only five women have been nominated in the last 77 years of Golden Globe Awards.
The 93 members of the Hollywood Foreign Press Association brushed off woman directors and screenplay writers for the 2020 Golden Globe Awards once again. The award organizers have been criticized by the industry folks, who watch in disdain about the preferential treatment given to men over women in various bigger categories.
On the 5th of January 2020, the 77th Golden Globe Awards was held in Beverly Hills, California. The big names were present at the glittering evening to see who all would ultimately win the awards. Needless to say, the big names won as it has been since time immemorial with only a few unknown names really winning for their actual talents.
www.successstory.com pays tributes to three exceptionally talented women actresses, who won the Golden Globe Awards for their superb performances this year.
AWKWAFINA: Best Actress – THE FAREWELL
Nora Lum aka Awkwafina made history at the 77th Golden Globe Awards winning the Best Actress in a Motion Picture – Musical or Comedy 'The Farewell'. Awkwafina became the first-ever Asian-American to win the Best Actress Golden Globe Award in its 77th year of history. In her acceptance speech, Awkwafina dedicated her Golden Globe to her Chinese-American father Wally and said, "I told you I would get a job dad!"
In the 77-year-history of Golden Globe, Awkwafina became the 6th Asian-descent woman to have been nominated in the Best Actress in a Motion Picture – Musical or Comedy category. South Korean-Canadian-American Sandra Oh is the only Asian-descent actress, who has won the Golden Globe Awards twice for 'Grey's Anatomy' in 2005 and 'Killing Eve' in 2019. In 1956, Japanese actress Machiko Kyo was nominated for 'The Teahouse of the August Moon', Japanese-American Miyoshi Umeki for 'Flower Drum Song' in 1961 and Chinese-American Constance Wu in 2019 for 'Crazy Rich Asians'.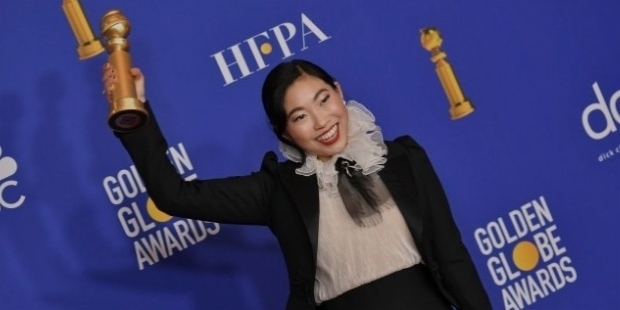 In 'The Farewell' Awkwafina plays the lead role of the young woman named Billi. The film captures beautifully the gathering of Billi's Chinese family, who hides from her grandmother Nai Nai about her terminal illness. The film is based partly on the writer-director of 'The Farewell' Lulu Wang's own life experiences. Lulu Wang had adapted her life story into the beautiful film. Awkwafina was grateful to Lulu Wang for casting her in Billi's role and teaching her so much about life.
Nora Lum was born in New York City. At the age of 16, Nora adopted the stage name 'Awkwafina', which she described as 'definitely a person I repressed and an alter ego to her quiet and more passive personality during her college years'. Nora is also a rapper. She was seen in 'Ocean's 8' and 'Crazy Rich Asians' in a supporting role. 'The Farewell' is her first lead role and what a way to win the Golden Globe Award for it.
Awkwafina – the Rapper had released her first album 'Yellow Rangers' in the year 2014 and second one 'In Fina We Trust' in 2018. She is a talented comedienne and had appeared in 'Girl Code', 'Future Man' and 'Saturday Night Live' on television. In the year Awkwafina was also seen in films like 'Paradise Hills', 'Between Two Ferns: The Movie' and 'Jumanji: The Next Level'. She was the voice of Courtney in the animation film 'The Angry Birds Movie 2'.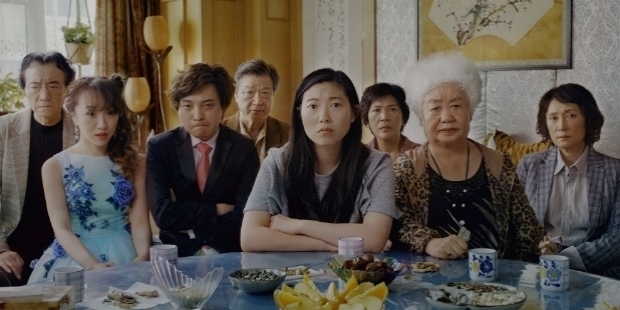 In the year 2020, Awkwafina will be seen in 'The SpongeBob Movie: Sponge on the Run' and in 'Raya and the Last Dragon' she is the voice of the character Sisu. She is currently filming for 'The Prom'. 'Breaking News in Yuba County' is under post-production. The Golden Globe Award win will fetch her more movies in 2020.
PHOEBE WALLER-BRIDGE: Best Performance – FLEABAG
The British writer-producer-actress is on a winning spree creating, writing and starring in 'Fleabag'. Phoebe Waller-Bridge has already won the British Academy Television Award for Best Female Comedy Performance, 3 Primetime Emmy Awards for Outstanding Lead Actress in a Comedy Series, Outstanding Writing for a Comedy Series and Outstanding Comedy Series for 'Fleabag'.
Former President Obama loves Phoebe's 'Fleabag' as one of his favourite shows in the year 2019. During her winning speech, Phoebe enthused, "Everyone poured so much heart and so much love into this show. We all became best friends, which is ironic because the show is about such a lonely lady. Personally, I would like to thank Obama for putting us on his list. As some of you may know, he's always been on mine." She went onto thank everyone, who supported 'Fleabag'.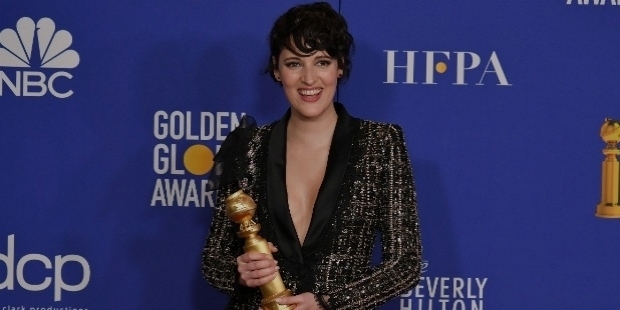 'Fleabag' is a comedy-drama on British television, which premiered on the 21st of July 2016 with just 6 episodes. On the 8th of April 2019, the show culminated with its second and final series of 6 episodes. Phoebe Waller-Bridge writing, acting and uniqueness of the personality of the title character played by her was simply outstanding and par excellence. The comedy-drama was critically acclaimed and became Barack Obama's favourite.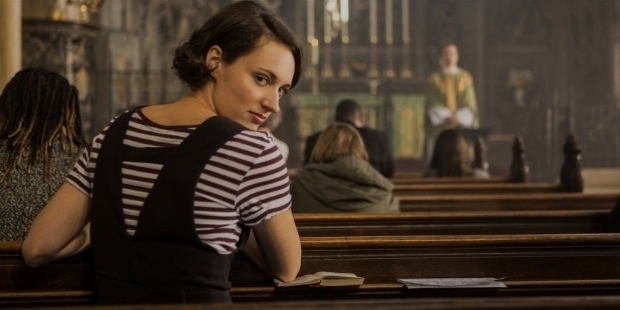 From 2016 to 5th of January 2020, 'Fleabag' has won 29 Awards so far. In the comedy-drama Phoebe Waller-Bridge plays an angry, confused and a sexually voracious young woman name Fleabag living in London. The television series frequently breaks the fourth wall with Fleabag providing exposition, internal monologues and a running commentary to the audience throughout.
RENÉE ZELLWEGER: Best Actress – JUDY
Renee Zellweger made her entry in films way back in 1993 as a girl in a pickup truck in the movie 'Dazed and Confused'. She was not even credited for the miniscule part. She has come a long way since then to win the 'Best Supporting Actress Oscar Award in 2004 for 'Cold Mountain'. At the Academy Awards, Renee Zellweger was nominated twice in the Best Actress category for 'Bridget Jones Diary' and 'Chicago' in 2002 and 2003 respectively.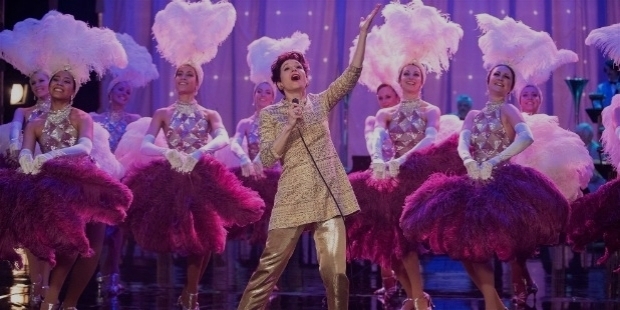 Renee Zellweger won her first Best Actress Golden Globe Award in 2001 for 'Nurse Betty'. In 2003, she won her second Golden Globe Award for 'Chicago'. A year later in 2004, Renee picked up her third Golden Globe Award in the Best Supporting Actress' category for 'Cold Mountain'. Her fourth Golden Globe Award has come after 16 long years for 'Judy'.
'Judy' is a biographical drama about the legendary Hollywood singer-actress Judy Garland. Rupert Goold, the director adapted the Broadway play 'End of the Rainbow' written by Peter Quilter. Renee plays the legendary character of Judy Garland. 'Judy' captures Garland's career during her last few years of her lifetime, when she relocated her stage career to Britain. The film depicts her success and tribulations due to illness. On the 30th of August 2019, 'Judy' was premiered at the Telluride Film Festival, Colorado.
In her acceptance speech, Renee Zellweger greeted everyone saying, "Well hi everybody, it's nice to see you. You all look pretty good 17 years later. Jessie Buckley, Finn Wittrock, and Rufus Sewell – I have to tell you, celebrating one of the great icons of our time with you has been one of my great life blessings. The conversations I have had with people internationally, who just want express their love for Judy Garland.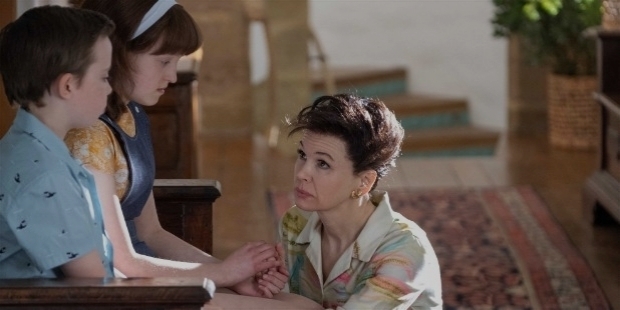 And it tells about the great personal significance of her legacy and her humanity has been a great reminder that the choices that we make matter. What we make matters and how we choose to honor each other in our lifetimes can matter a great deal down the road. Thank you so much everybody."
It was really sweet of Renee to acknowledge her team and fellow nominees –Cynthia Erivo for 'Harriet', Scarlett Johansson for 'Marriage Story', Saoirse Ronan for 'Little Women' and Charlize Theron for 'Bombshell'. She disclosed, "Your work moves me. I have been cheering for you all from theater seats for a long time." It really touched the chord for everyone present at the functions.
Want to Be Successful?
Learn Secrets from People Who Already Made It
Please enter valid Email