Scintillating Sonic Swedish Sensation: Profile on Tove Lo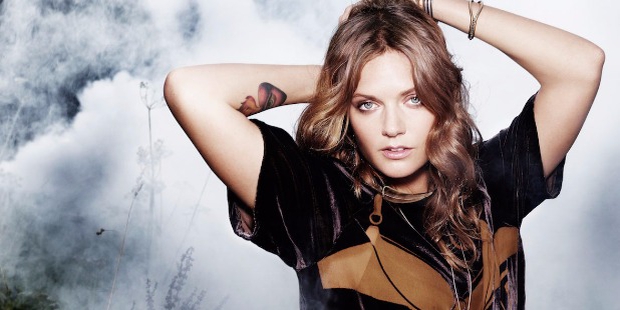 Profile
Outside of the United Kingdom, the Scandinavian and Nordic nation of Sweden has produced several of the world's biggest musical exports emerging from the European continent. Just some of the few major Swedish acts to have successfully gained prominence around the world include the likes of Roxette, Ace of Base, Neneh Cherry, and of course, ABBA. Today, a new generation of artists and musicians are making big strides in the current pop music landscape and ensuring that the illustrious musical legacy of Sweden remains firmly sustained and intact. And from this new batch of Swedish stars, there is perhaps no other artist brightly shining than Tove Lo.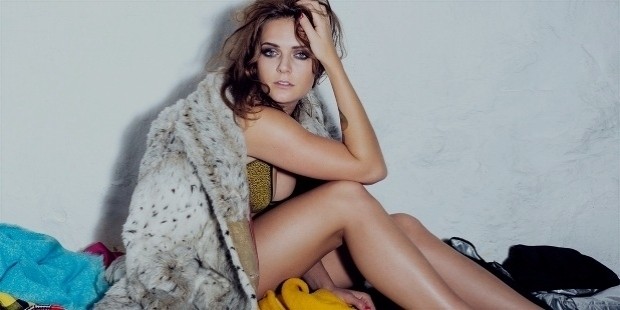 With her dark electropop sound mixed with a sexy yet edgy aesthetic, Lo has achieved a meteoric rise to fame for her incredible talents as a singer and as a songwriter. Although she is relatively new to the industry, Lo has nevertheless managed to impress critics and fans alike in such a short span of time. Her body of work thus far has received critical praise both in and out of her home country. Lo's decidedly confessional and autobiographical approach to songwriting has led her to collaborate with and write lyrics for some of pop music's leading contemporary acts such as Nick Jonas, Years & Years, Adam Lambert, Coldplay, Alesso, Icona Pop, and Ellie Goulding.
Lo's solo work as a musician has injected a bold new perspective in mainstream pop music as her atmospheric, electronic-driven music and confidently explicit lyrics express the visceral and complex nature of relationships and the way people perceive romantic emotions and physical desires. She exudes the kind of unapologetic and candid attitude that other female pop stars of a lesser caliber wouldn't even think of pulling off for fear of coming across as trying too hard or being disingenuous. Lo's brave direction with her artistry carries a strong sense of unshakeable authenticity, and it is this particular strength of hers that she has able to make her indelible mark on the music industry.
Early Life
Born as Ebba Tove Elsa Nilsson on October 29, 1987 in Stockholm, Sweden to a businessman father and psychologist mother, the origins of her future stage name came from her lifelong childhood nickname: she developed a fondness for lynxes at a young age and her godmother thereby dubbed her as "Lo" (the singular Swedish term for "lynx"). The moniker stuck and caught on with the rest of her family and friends.
Lo grew up in an affluent neighborhood called Djursholm located north of Sweden's capital city, and received a good education owing to the fact that her parents were both academics. As a student, Lo earned good grades in her subjects and began to show deep interest in literature where she was inspired to write her own poetry and short stories.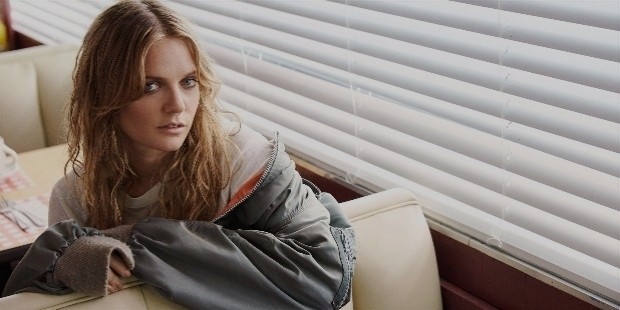 Writing her own prose soon transitioned into a love for music, and Lo was able to write her first song when she was in her pre-teens. As she entered her adolescent years, Lo continued to write more song lyrics and enrolled at the Rytmus Musikergymnasiet, a music conservatory in Stockholm. She met and became friends with Caroline Hjelt, one-half of the dance-pop duo Icona Pop, during her time in Rytmus and continued to develop her skills in both songwriting and singing. She graduated from the music school after two years and actively pursued a career in music despite the personal reservations of her parents who wished for Lo to enter a more stable career path for herself.
Career Beginnings
Lo was part of a short-lived math rock band called Tremblebee, where the group was formed with four other Rytmus male classmates. Her brief tenure with the band provided Lo the opportunities to perform live onstage through various Swedish venues. After the disbandment of Tremblebee, Lo shifted her focus to pop music as well as deciding to fly solo. She worked hard for six months writing, developing, and producing a demo record of her tracks from her shed which she converted into a studio.
In order to generate her own income during this period, she accepted session singing assignments. Lo completed her demo record and submitted it to an A&R representative who liked the work she made. This opened the door to expanding her songwriting career to new heights as she was subsequently introduced to bigtime Swedish producer and songwriter, Max Martin, the man responsible for many of pop music's biggest hits such as "I Want It That Way" by the Backstreet Boys, "Baby One More Time" by Britney Spears, "It's My Life" by Bon Jovi, "Blank Space" by Taylor Swift, and "Can't Feel My Face" by The Weeknd.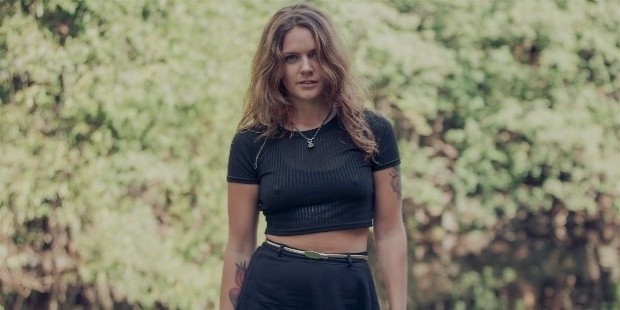 Martin would become a valuable mentor for Lo and she spent time writing lyrics for other artists while also working on her solo material. Lo began to release her tracks independently through online platforms, where she would gain a strong cult following in the indie music scene. Due to the strength of her material and her growing international fan base, Lo was offered a recording deal and signed with Polydor Records and Island Records. Her first proper release after signing to major record labels was the extended play (EP) called Truth Serum, which was hailed in the music press as a solid taster of what Lo is able to offer as a major pop star in the making.
Breakthrough and Success
After the release of her first EP on March 2014, Lo was heavily promoted by various music publications and music-oriented channels as an artist to watch. She rode the momentum with relative ease by making appearances on several live shows and music festivals such as South by Southwest in the United States of America. It was also during this period that she began the process of working on new material for her debut album. This would eventually materialize on September 2014 when Lo released her record entitled Queen of the Clouds.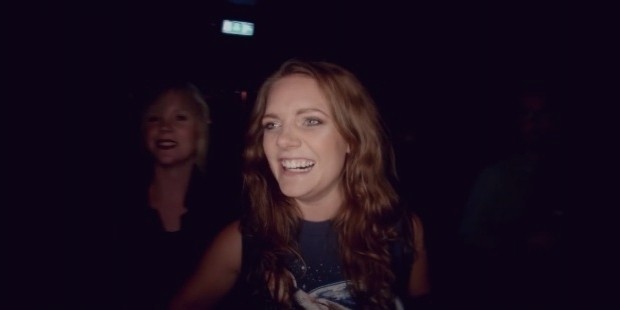 The album proved to be a commerical and critical hit in the United States, the United Kingdom, and in Sweden, where the album charted in those three territories as well as other key international markets. The lead single "Habits (Stay High)" (a still of the song's music video pictured above) was Lo's breakthrough track that managed to reach the number three position on the Billboard Hot 100 Singles chart in the US. The album's lyrical content explores the emotional struggles of a relationship gone bad set amidst a predominantly electropop background, with Lo utilizing themes of pain and addiction as a means of coping with bad breakups. The record would spawn three more singles: "Talking Body", "Timebomb", and "Moments".
Lo's ascent into the mainstream was augmented by more songwriting projects and other musical collaborations that helped establish her provenance as an artist. She sang on lead vocals for Alesso's massive club anthem "Heroes (We Could Be)" and contributed a song called "Scream My Name" for the soundtrack to The Hunger Games: Mockingjay, Part 1 which was curated by New Zealand artist, Lorde. Lo's songwriting duties manifested in many hit tracks like "Love Me Like You Do" by Ellie Goulding and "Sparks" by Hilary Duff. She also made singing appearances for songs like "Desire" by Years & Years, "Fun" by Coldplay, "Close" by Nick Jonas, and "Say It" by Flume.
Artistry and Evolution
Lo embarked on a promotional tour for Queen of the Clouds across North America and Europe, as well as being tapped by major artists such as Maroon 5 to be their opening acts for their concert performances. In October 2016, Lo released her sophomore album called Lady Wood, where the lead single "Cool Girl" was lyrically inspired by the femme fatale character Amy Elliott-Dunne from the psychological thriller film, Gone Girl. Lo also worked with director Tim Erem to create and star in an accompanying 31-minute short film for the record entitled Fairy Dust (a still from the short film pictured below) which featured actress Lina Esco.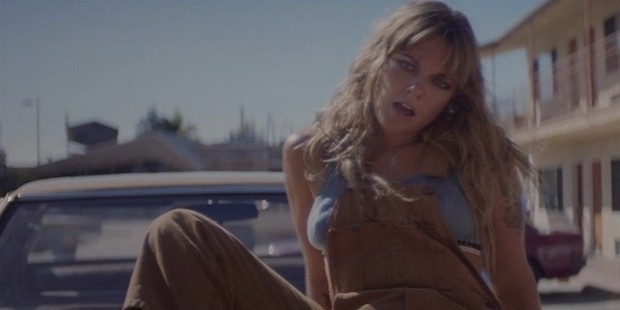 Lo has a light lyric soprano vocal range and often selects recordings of her vocals in the first three takes as she feels they best convey the emotions of her lyrics. She often employs a dynamic sonic template that is defined by prominent electronic instrumentation along with heavy drum and synth arrangements. Lo has admitted in several interviews that her songs are based on her real-life experiences and that she is unafraid to discuss taboo subjects like casual sex and recreational drug use as prominent elements to her storytelling. She has also stated that her music is influenced by grunge music and culture, where she grew up listening to grunge bands like Hole and Nirvana during her youth.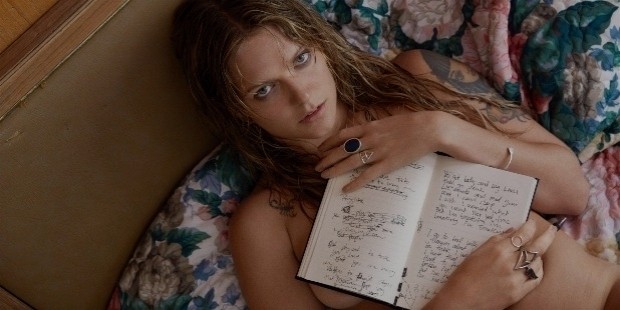 Unlike other pop stars whose public image is disparate from their private life, Lo has actively worked to ensure that her public identity is the same as that of how she looks and acts in real life in order to keep everything about her aesthetic simple, unpretentious, and hassle-free as possible. Lo flaunts a number of piercings and tattoos on her body and often performs barefoot during her live musical appearances. At present, she is currently at work on her third studio album which Lo has stated is a thematic continuation of Lady Wood, and is slated to be released sometime in 2017 or 2018.
Want to Be Successful?
Learn Secrets from People Who Already Made It
Please enter valid Email