The Glamorous Doyenne of Modern American Fashion: Diane von Fürstenberg Story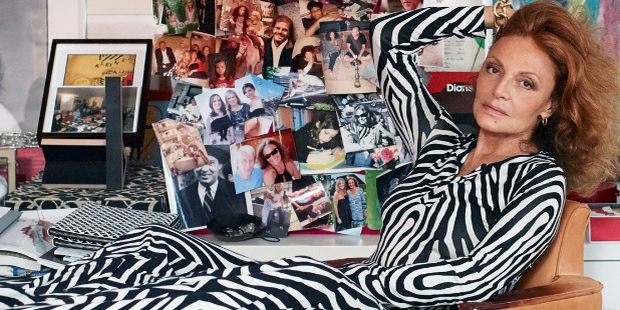 In celebration of this year's upcoming Mother's Day, SuccessStory will be featuring posts throughout this week related to celebrating the power of successful working mothers everywhere. Today, we are revisiting the profile of an influential fashion designer who revolutionized the way modern women dress with her bestselling and signature wrap dress and built a global fashion empire with it. Get to know more about Diane von Fürstenberg and watch this space for more of our Mother's Day 2017 coverage.
Profile
The defining characteristics of American fashion are marked by an underlying sense of practicality without losing any ounce of elegance and sophistication. It is instantly distinctive from the aesthetics of its European counterparts, with British fashion at the forefront of fusing tradition with modernity, Italian fashion establishing itself as the torchbearer of seductive glamour, and French fashion holding eternal bragging rights as the producer of the many style codes that has shaped modern fashion design as we know it today. This isn't to say that American fashion doesn't have its merits, for it possesses many alluring qualities that is undeniably influential in the business of fashion. And chief among such influential figures working in American fashion today is Diane von Fürstenberg.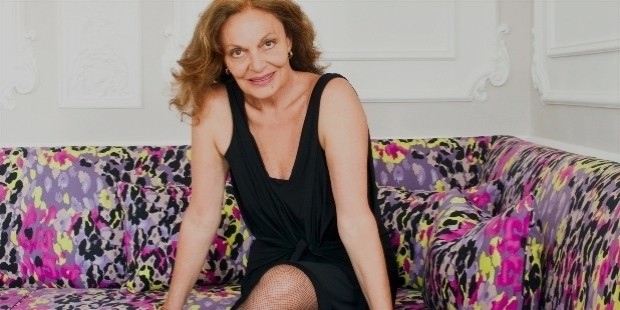 In an industry where the early years of American fashion were dominated by male designers, Fürstenberg emerged to become a key player who would change the way women would dress themselves in everyday life. She is largely credited for popularizing an item known as the wrap dress: a robe-like garment rendered in a luxurious body-hugging fabric that can be easily styled and worn to form the silhouette of a dress. Her interpretation of this dress style was praised for its ease, wearability, and universal ability to flatter the female figure. Fürstenberg's wrap dresses became an instant hit when she debuted them under her eponymous fashion label (often abbreviated as DVF), and her ascent into sartorial superstardom became the stuff of legend that fashion historians, educators, and journalists to this very day still speak with admiration and reverence.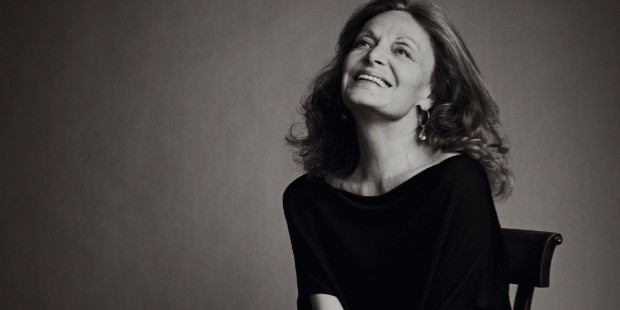 But Fürstenberg's rise to prominence actually didn't start in fashion, but rather when she had her first marriage with a well-known member of German royalty and therefore became a princess who lived the high life. Despite marrying into a life of luxurious wealth and comfortable privilege, Fürstenberg made the conscious decision to be an independent working woman who wanted to prove herself as a creative individual and not rely solely on her husband's affluence and connections with European nobility. She decided to become a fashion designer, and the rest, as they say, is stylish history.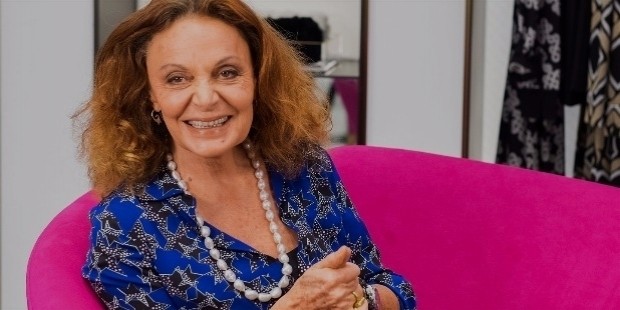 Since Fürstenberg's early beginnings as a designer, she has made incredible strides that helped propel American fashion into the global spotlight while simultaenously elevating her brand that would equal in stature and prestige with other popular American fashion houses such as Ralph Lauren, Donna Karan, Michael Kors, and Calvin Klein. Over the years, Fürstenberg would expand her fashion empire beyond the borders of the United States and into the international fashion market. Most importantly, her name would gradually become synonymous with modern working women who embodies both style and substance, something that the designer herself has always advocated for in her storied career.
Early Life
Born as Diane Simone Michelle Halfin in Brussels, Belgium on December 31, 1946, Fürstenberg's parents were both Jewish emigrés: her father was born in Romania while her mother originally came from Greece. Fürstenberg's mother, in particular, was a Holocaust survivor where she was imprisoned at the Auschwitz concentration camp for eighteen months before Fürstenberg was even born. Fürstenberg credits her mother as one of the most important influential figures in her life, as she taught the designer to live life without fear. In her recently published memoir entitled The Woman I Wanted to Be, Fürstenberg mentions this particularly moving statement about her mother's enduring influence in her life:
"I feel it is my duty to make up for all the suffering she endured, to always celebrate freedom and live fully. My birth was her triumph. She was not supposed to survive; I was not supposed to be born. We proved them wrong. We both won the day I was born."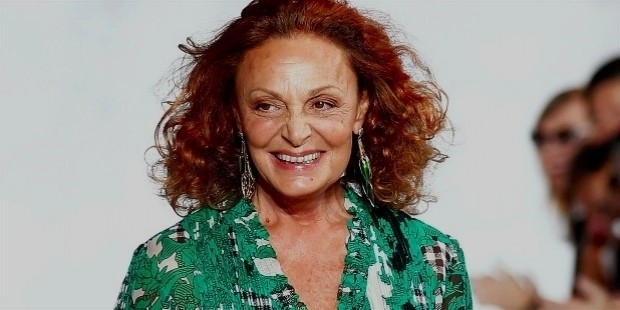 As a child, Fürstenberg attended several finishing schools around Europe and eventually studied at Madrid University during her young adult years. She later transferred at the University of Geneva where she pursued a degree in economics. After finishing college, Fürstenberg moved to France and took up a job as an assistant to a photographer's agent for a short period in Paris. She then proceeded to Italy where Fürstenberg did time as an apprentice to textile manufacturer, Angelo Ferretti. It was during her apprenticeship with Ferretti that Fürstenberg had her first technical exposure to fashion as she quickly learned about the basics of cut, color, and fabrications. Soon enough, she was independently designing and producing her first garments which were dresses madeout of silk jersey.
Career Beginnings
Fürstenberg's foray into fashion design ultimately prompted her to move to New York City in 1969 in order to make a name for herself in the emerging American fashion scene. A chance meeting with iconic Vogue editor-in-chief, Diana Vreeland, helped raise Fürstenberg's profile as Vreeland was a fervent endorser of her work, which she declared to be "absolutely smashing" and going as far as to feature Fürstenberg and her fabulous garments on the hallowed pages of Vogue. With the blessing and promotion of the highly influential Vreeland behind her, Fürstenberg contacted Ferretti back in Italy to help produce her designs. She then applied for a slot on the calendar of New York Fashion Week, and pretty soon Fürstenberg's business was created after presenting her very first collection at the Gotham Hotel in New York during 1970.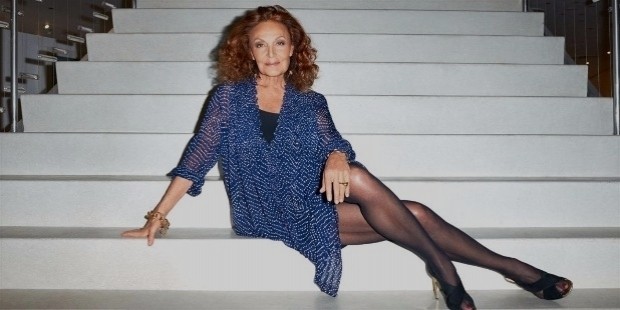 It wasn't until 1974 and her introduction of the knit jersey wrap dress that Fürstenberg would achieve stratospheric heights within the fashion world at large. The phenomenal success of her wrap dresses ultimately cemented Fürstenberg's status as a major power player in the industry, and it also signalled her brand's gradual expansion outside of womenswear. Fürstenberg took advantage of her newfound fashion stardom by launching a fragrance and a cosmetics line in a few short years after the breakout success of her now-signature womenswear wardrobe staple. Since she was also a well-known fixture within the international jet set scene, Fürstenberg traveled around the world and rubbed shoulders with high-flying socialites and other glamorous women from both sides of the Atlantic who would become avid supporters of her brand.
Career Downturns and Professional Resurgence
Eventually, poor business decisions on Fürstenberg's part during the late 1970s and early 1980s effectively ended her control over her own brand when she sold the licenses of her fashion house to other companies. During this low period of her career, Fürstenberg explored other creative avenues that helped expand her worldview as a working professional. In 1985, she relocated to Paris where she founded a publishing company, as well as being a contributing editor for news and culture magazine, Vanity Fair, where her name still appears on the magazine's masthead today. Fürstenberg also started a number of other businesses and in the 1990s, she went into a creative partnership with home shopping network, QVC. Her collaborations with QVC and the massive sales she received from selling her wares with the channel reignited Fürstenberg's drive and passion for fashion and convinced her to take back the company that she started.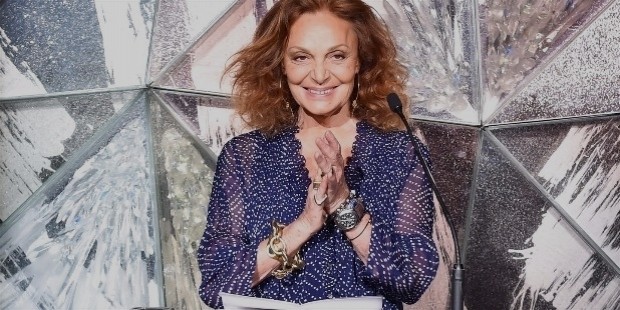 Through her determination and hard work, Fürstenberg managed to reacquire all of the licenses she had previously sold and began a strategy to reestablish her fashion brand with the help of a new management team. With her company successfully restructured at the tail end of the 1990s, Fürstenberg staged a comeback in the industry and was warmly received by her loyal fans and supporters, as well as her peers within the fashion world. Part of her return to the fashion stage was establishing her brand's flagship store in the Meatpacking District of Manhattan, as well as reintroducing the very garment that made her into a major star. Fürstenberg's financial and creative rebirth would prove to be beneficial when she was elected as the president of the Council of Fashion Designers of America (CFDA) in 2006, a prestigious position which she still holds to this day.
Personal Life
Fürstenberg's first marriage was to Prince Egon von Fürstenberg, a member of a high-ranking German aristocratic family whose father was a prince and whose mother was not only a member of Italian nobility but also an heiress to the Fiat automotive company. The pair met when Fürstenberg was still eighteen, and eventually tied the knot in 1969 where she was subsequently styled as a princess by marriage. The couple produced two children: eldest son Alexander von Fürstenberg and youngest daughter Tatiana von Fürstenberg. Both children are styled as royals—Alexander as a prince and Tatiana as a princess—as per the tradition of being born into a noble family in Europe.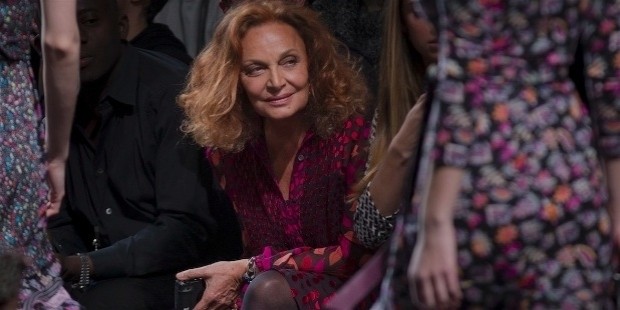 Fürstenberg divorced her first husband in 1972 and thus, lost her status as a princess. Despite the separation, she continued to use her first husband's surname for the rest of her life as well as being the name of her fashion brand. Soon after divorcing Prince Egon, Fürstenberg met American media mogul, Barry Diller, when she was living in New York. She would eventually marry Diller in 2001 while still keeping the surname from her first husband. Through her two children, Fürstenberg is now a grandmother to four grandchildren, including Princess Talita von Fürstenberg, who is a socialite and fashion model based in the United States and who also works for her grandmother's company.
Legacy and Philanthropy
As the designer who popularized the iconic wrap dress into the design lexicon, Fürstenberg has ultimately helped women everywhere to become more in control with their lives and take proactive measures in ensuring their independence and confidence as powerful females. She is also viewed by cultural historians as one of the fashion world's most important figures involved with feminism. Apart from being the president of the CFDA, Fürstenberg is an active philanthropist who fervently supports several social causes.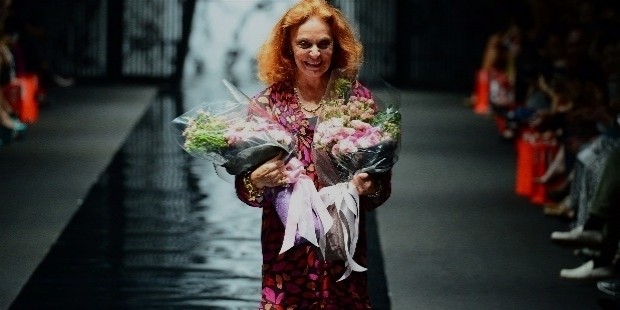 She is a board member of a women's leadership organization called Vital Voices, and is a dedicated supporter of emerging fashion designers through the annual CFDA/Vogue Fashion Fund in collaboration with Vogue Magazine. Fürstenberg is also the director of the Diller—von Fürstenberg Family Foundation which helps various non-profit groups focused on a broad range of social matters from human rights to environmental sustainability. Fürstenberg has also published several books throughout her career including two memoirs as well as coffee table books. She continues to show her biannual collections at New York Fashion Week, and is one of the many fashion designers today actively seeking to cast racially diverse models in her runway shows to promote diversity of beauty in fashion.
Want to Be Successful?
Learn Secrets from People Who Already Made It
Please enter valid Email