Liz Mohn Success Story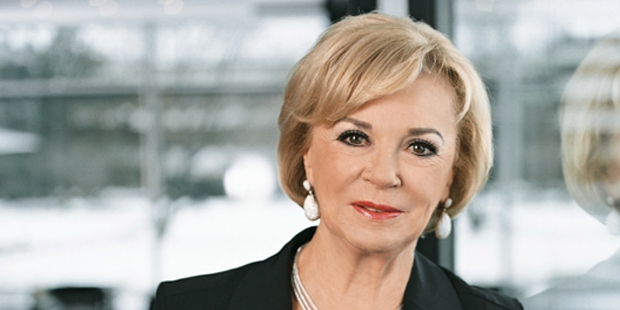 Profile
Elizabeth (Liz) Mohn is the widow of Reinhard Mohn, the owner of Bertelsmann, a German media conglomerate. She is presently on the supervisory board at Bertelsmann AG. According to Forbes, Elizabeth is the 481st richest person in the world and the 354th richest person in Germany. Liz's net worth is approximately $3.5 billion. Liz was the founder-cum-President of German Stroke Foundation.
Childhood
Elizabeth (Liz) Mohn was born on the 21st of June 1941.
Career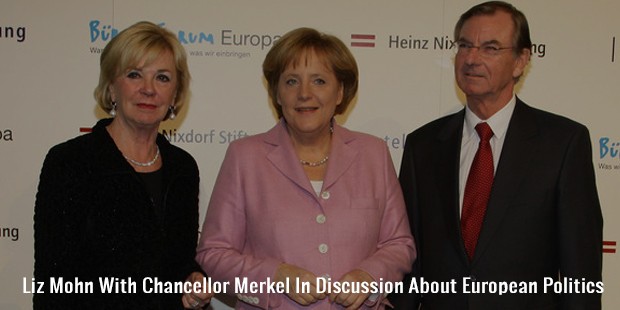 Liz Mohn With Chancellor Angela Merkel
Elizabeth started her career as a secretary in Bertelsmann. Currently, Liz is a stake holder in the German media conglomerate. Her key holdings include 75.1% stake in the European entertainment network, the RTL group and 53% stake in Penguin, which is the world's biggest publishing group. Liz is the Vice-Chairperson of the Bertelsmann Stiftung board.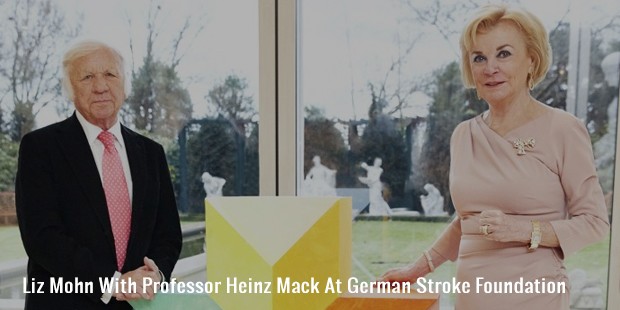 Elizabeth spear-headed the Neue Stimmen International Singing Competition. In October 2005 Elizabeth played the role of president for the Spain based Fundación Bertelsmann. Liz is also a member of the supervisory board at Bertelsmann AG; where she represents the Mohn and Bertelsmann families. In 2002 Liz became BVG of the executive board chair. Elizabeth devotes substantial time to the Medical Information Service and Bertelsmann Relief Fund.
Elizabeth established the German Stroke Foundation and is the President of the Foundation. Liz promotes and supports research and education in stroke preventions. She promotes and donates to the international and national networks' buildings. In the year 2004, Liz endorsed Angela Merkel for Chancellor. In the year 2005, Liz set up the Liz Mohn Foundation for Culture and Music to promote music and fine arts.
Personal Life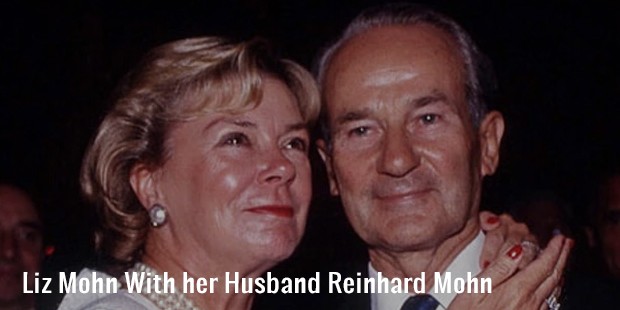 Liz is the widow of Reinhard Mohn, owner of the German media conglomerate. The couple has three children. Two of the children, Brigitte and Cristoph are on the supervisory board of Bertelsmann.
Recognitions
Liz and her husband received the "Teddy –Kollek" prize in 2003. This prize was awarded to them by the Jerusalem Foundation for distinction in actively promoting understanding between the Jews and the Germans.
Awards
2010

Great Cross of Merit, Gold Medal of the Balearic Islands
2009

Karl Winnacker
2003

Order of Merit of Berlin
1996

Europaischer Stifterpreis fur Kultur-Mazene, Charity Bambi
Global Economy Prize 2010 for Liz Mohn
Want to Be Successful?
Learn Secrets from People Who Already Made It
Please enter valid Email