5 Tips to Increase Your Network During the COVID Pandemic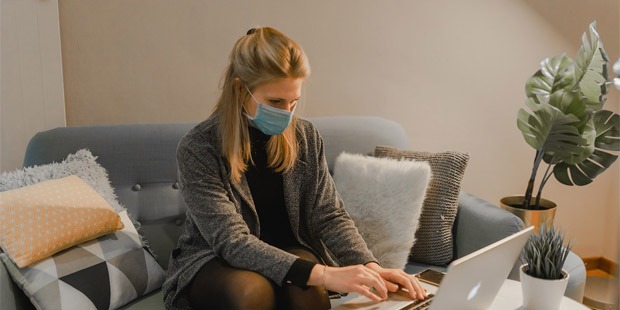 Whether you're working in the public or private sector, you may fully understand the value of having a professional support team. This team doesn't only help you build relationships but also help you advance your career. With the Coronavirus wreaking havoc and halting economic and social development around the world, having an active network is needed more than ever. Here are the five tips to help you increase your professional networking during the COVID-19 pandemic:
1. Leverage your current network
One way to increase your network is to leverage the network you currently have. By relying on the people you know, you can maintain a strong connection between professionals even during the pandemic. Leveraging your current career connections can be as easy as sending them an email or even a message on social media. Talks can be very casual especially if you know the individual personally or you can send them a formal letter through email.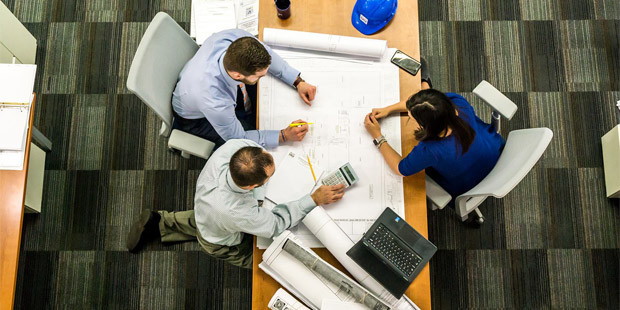 Reestablishing a connection map with your contacts can help you significantly during this time, especially if you plan on advancing your career or looking for persons to help you grow your business. If your local government has imposed travel restrictions preventing you from setting personal meetings, the advent of video conferencing platforms has made it easier for professionals to get connected with each other wherever they are on the planet.
With platforms such as Zoom, Skype, or Google Hangouts, you may just land a new job or get an agreement with a new supplier with the help of not just your previous contact but also the referral they recommended to you.
2. Participate in professional Zoom meetings
Speaking of Zoom, it became the largest video conferencing platform of 2020 mainly due to allowing users to join any video conference even without a Zoom account. Even with the free Zoom plan, 100 participants can join in any room as long as they have a meeting link or passcode.
Depending on the size of the organization or event, Zoom also offers plans that cover large audiences, specifically its enterprise plan that features hosting to up to 500 participants, unlimited cloud storage, and unlimited calls to up to 18 countries. With Zoom's massive popularity, this should present you an opportunity to expand your professional networking in the workplace not just locally but on a global scale.
One way to take advantage of Zoom is to attend seminars or conferences hosted by organizations in your field. These events are most likely free so make sure to register ahead of time so that you can get a slot. But most importantly, don't simply attend the meeting just for the sake of it and make your presence known. By participating in discussions with other participants, you have a higher chance of having a personal connection with them, eventually getting their contact details for future use.
3. Also participate in social Zoom meetings
A business or academic Zoom conference isn't the only avenue where you can expand your professional network. Social Zoom or online meetings that mostly revolve around hobbies and interests is one personal marketing strategy that can benefit you greatly in the long run. Even though these meetings are casual and light-hearted, there is a good chance that you can find someone who can eventually help you out in your career. Just remember to stay active in discussions and join succeeding meetings if there are any.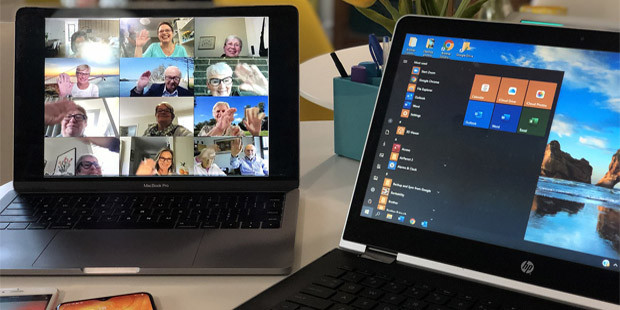 Aside from potentially expanding your customer network, social Zoom meetings can also help you deal with stress. The Zoom rooms you will likely be joining are the ones that interest you the most, maybe a discussion on sports, or maybe a discussion on food and travel. Whatever it is, it gives you an opportunity to share your thoughts on light and entertaining topics.
4. Partner with private and public institutions
Why partner with individuals when you can partner with entire organizations, both in the public or private sector depending on your field. Although going directly to these organizations can be complicated and stressful, the returns far outweigh the struggles you encountered early on. Once you've managed to secure any sort of agreement or deal, expect to have a dozen or even hundreds of new additions in your professional support team.
When planning to partner with organizations, take note that it isn't a quick process. You will have to gain the trust of the top people in the organization and may even forge relationships with people or other organizations they are affiliated with. If you've proven to be trustworthy, for example presenting a detailed proposal on how you and the other party can benefit from each other, striking a partnership won't even take a few months.
Also, remember that the partnership doesn't have to be a personal one and there is no need to befriend everyone from the company or institution you will be forming a partnership with.
5. Build up your digital presence
How to expand your professional network? Increase your digital presence. With the tools available today, creating a digital portfolio has never been easier. Start off by creating or improving your LinkedIn account. LinkedIn is currently the world's biggest social networking platform for professionals having over 740 million members and 55 million registered companies. With the LinkedIn platform, you can easily look for job openings, connect with other professionals in your field, and develop new skills with the help of LinkedIn Learning.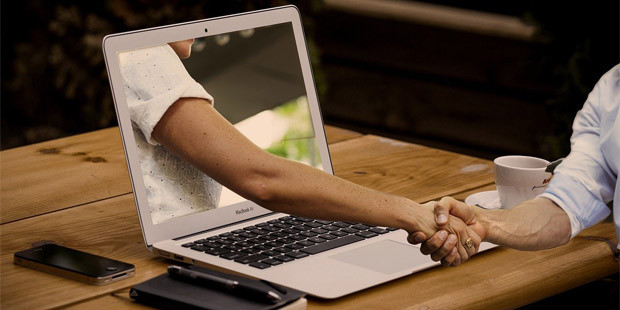 Aside from LinkedIn, you can also rely on other social media platforms such as Facebook, Twitter, and Instagram. Facebook is still the largest social media platform in the world with over 2.8 monthly active users. If the contact you're trying to look for isn't on LinkedIn, they are most probably active on Facebook.
Take note that social media isn't the only method to expand your professional network as you can also launch a blog or website that highlights your achievements, skills, and affiliations. By using multiple digital tools, even utilizing them at the same time, your network will expand in no time.
Final Word
Even with the onset of COVID-19, increasing your network shouldn't be too difficult as long as you follow the five networking tips listed above.
Want to Be Successful?
Learn Secrets from People Who Already Made It
Please enter valid Email