Zoom Video Communications SuccessStory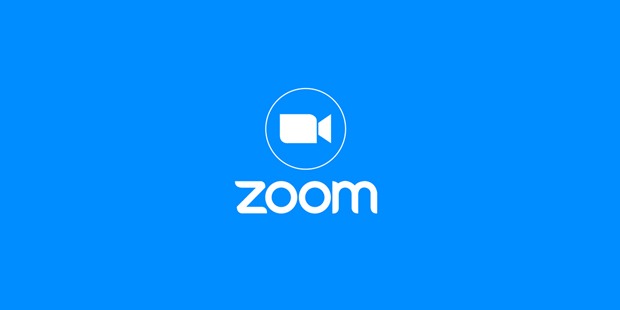 With thousands of companies struggling in the light of COVID-19, a few have managed to stay afloat. Among them is Zoom Video Communications. The company hasn't only survived, but has seemingly changed how millions of people communicate around the world. But even when businesses reopen and workers start returning to their offices, Zoom plans to stay in the game for the long haul.
Profile
Zoom Video Communications, Inc. is a communications technology company based in California, USA. It specializes in providing video conferencing and online chat services.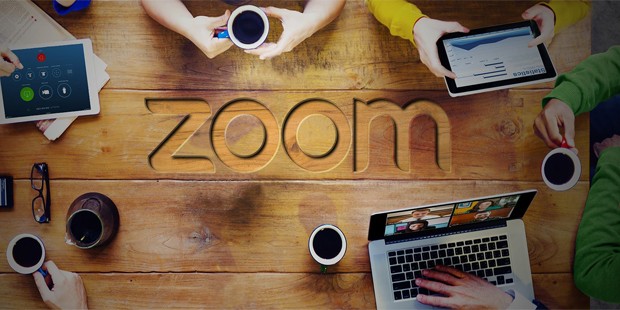 Despite facing competition from numerous video conferencing platforms such as Skype, Microsoft Teams, WebEx, and TeamViewer, Zoom has managed to overtake every single one of them. Many consider it an overnight success, but it actually took the California-based communications company nine years to get where they are today.
Founder Eric Yuan decided to start Zoom with the hope of building a conferencing platform that isn't only easy to use, but also easy to navigate compared to its competitors. The decision was mostly triggered by the lack of accessible platforms at the time. It also helped that Yuan had extensive knowledge when it comes to developing communications software as he was part of the team that created WebEx for Cisco.
Since then, Yuan has made good on his promise to transform Zoom into a platform that can easily be used by everyone. It offers free conference calls that can last 40 minutes and can also connect to up to 100 participants. There is no time limit for one-on-one meetings. Zoom also offers annual plans for small businesses and enterprises, with the enterprise plan allowing large companies to organize calls that can host 1,000 participants while also providing them access to unlimited cloud storage as well as a dedicated customer success manager.
Although the company has had its fair share of controversies, most notably "Zoombombing" where hackers drop into a Zoom meeting to broadcast highly sensitive and offensive material, this hasn't stopped people from using the platform. In the second quarter alone, the company saw a 355% year-on-year revenue growth with earnings spiking to 663.5 million compared to $145.8 million a year ago.
Zoom may have made its name during a disastrous pandemic, but it looks to maintain its status as a unified communications giant long after the pandemic has passed. The company has recently rolled out a platform called "Zapps" where users can easily use Zoom and access other apps at the same time. Some apps that are already Zoom-ready include Slack, Dropbox, Atlassian, Coursera, and Cameo, among many others. To address the issue of zoombombing, the company also introduced end-to-end (E2E) encryption for any type of zoom cloud meeting as well as a platform where users create and host live events called "OnZoom".
Zoom is headquartered in San Jose, California, and employs over 2,500 workers. The company also operates on a global scale with offices in the UK, Australia, Japan, France, and China.
History
Yuan left Cisco in April 2011. He also brought with him 40 Cisco engineers who would later become the pioneering team for Zoom. The company initially started as Saasbee Inc.
Two months later, the company managed to raise $3 million in seed funding despite investors fearing that the video conferencing industry was already saturated.
In 2012, the company was renamed to Zoom, drawing inspiration from Thacher Hurd's children's book entitled "Zoom City". In the same year, the Zoom room was launched for the first time with Stanford University listed as the company's first customer.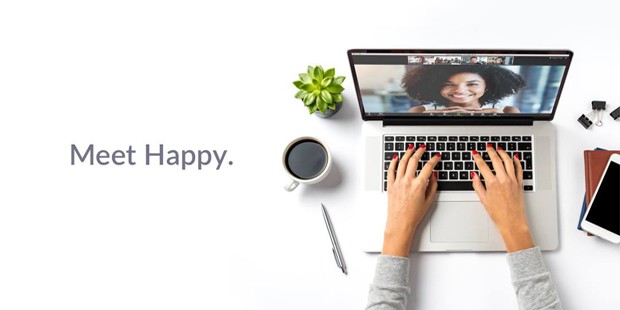 From 2013 to 2018, the company would significantly grow, raising $142.5 million in multiple Series fundings including a $100 million Series D funding round led by Sequoia Capital. The company put the investments to great use as numerous features were introduced to the Zoom app, one of which is easy integration to other productivity apps such as Slack.
A Zoom IPO was eventually on its way. The company would go public in April 2019 and offered an IPO of $36 per share. As of November 2020, Zoom stock was selling at around $450 per share.
As COVID-19 struck in early 2020, Zoom gained more customers in two months than it had in the entirety of 2019— 2.22 million. The app would be downloaded 2.13 million times in March 2020 alone. As of June 2020, the company is serving 265,400 customers around the world.
Zoom would be named as a Leader for Meeting Solutions in the Gartner Magic Quadrant for the fifth consecutive year.
Founder
It's safe to say that Eric Yuan is responsible for developing two of the biggest video conferencing platforms today. Born in Tai'an in the Shangdong province of China, Yuan moved to the United States to commence a career in Silicon Valley. He was one of WebEx's first hires, and when the company was acquired by Cisco Systems in 2007, he was promoted to VP of Engineering.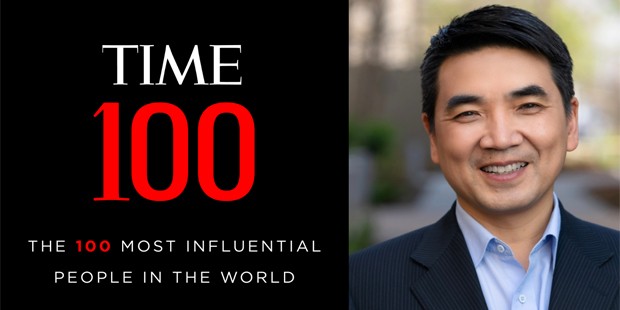 After four years at Cisco, Yuan took a big risk and left the company to start his own. In a 2019 interview, Yuan mentioned that even though he was earning six figures at Cisco, he wasn't happy with what he was doing. He added that he was also aware of the big gamble he was about the take, but never doubted that his idea would fail. Nine years since Yuan left Cisco to pursue "happiness", it seems that everything has worked fine out for the China-born entrepreneur.
Zoom's success has not only made Yuan one of the richest persons on the planet ($20 billion net worth), he was also named one of Time Magazine's 100 Most Influential People of 2020.
Revenue
Zoom reported $663.5 million in revenues in the second quarter of 2020, a 355% year-on-year revenue growth compared to $145.8 million in 2019. The company generated a total of $623 million in revenues for the entire year of 2019 and $331 million for 2018.
Competition
As previously mentioned, Zoom conferencing isn't the only option available in the market. Based on market share, WebEx (Cisco), Skype (Microsoft), and Teams (Microsoft) are considered to be Zoom's biggest competitors.
Although all four platforms provide identical services (HD audio and video calls, chats, whiteboards, and multiple OS support), there are a few aspects that set these platforms apart. Teams can host up to 300 participants on a free plan compared to 100 in Zoom and WebEx, and 50 on Skype. Teams, Skype, and WebEx can also easily be integrated into Microsoft Office 365 and other Microsoft apps while Zoom can be integrated into Google Drive. There are also limited functions when it comes to creating multiple and duplicate rooms in WebEx and Teams.
For pricing, on the other hand, all platforms offer free versions of their products. Out of the four, Skype offers the most affordable starter and business plans— $2.99/month and $10/month respectively. In contrast, Zoom is the priciest for starter plans ($12/month) while WebEx is the most expensive for business plans ($27/month).
TeamViewer, Google Hangouts & Meet, GoToMeeting, and join.me also compete with the four mentioned platforms in the video conferencing market.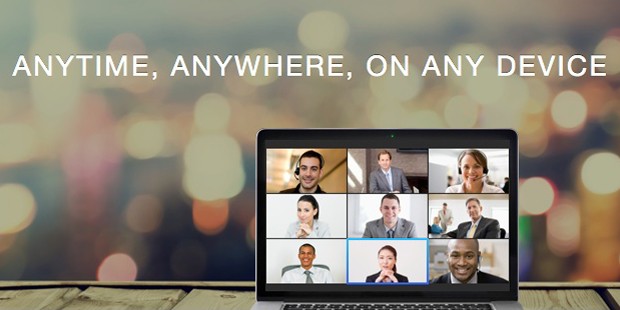 Even when travel resumes, families reunite, and economies reopen, Eric Yuan and the rest of the Zoom team will not stop to make every Zoom session as productive and meaningful as it is today.
Full Name :

Zoom Video Communications
Founded :
Founder :

Eric Yuan
CEO :

Eric Yuan
Industry :
Sector :
Country :

USA
Website :
Want to Be Successful?
Learn Secrets from People Who Already Made It
Please enter valid Email