Eric Yuan SuccessStory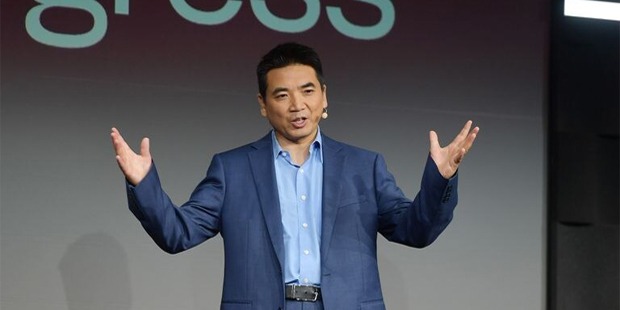 With the Coronavirus pandemic forcing companies around the world to shift to remote work setups, Zoom became the go-to app for video conferencing. The app's dynamic and easy-to-use features made it easier for companies to conduct regular meetings with stakeholders and at the same causing competitors to play catch up for essentially the entire year. Eric Yuan is the man behind Zoom Video Communications and his success story is proof that any person can achieve great things not just by determination but also by having a good heart.
Childhood
Eric Subrah Yuan was born in Tai'an City in the province of Shandong, China on February 20, 1970. His parents were mining engineers which contributed to him pursuing a similar degree in college. While in fourth grade, young Eric collected construction scraps and segregated the copper in exchange for cash.
Education
Yuan enrolled at the Shandong University of Science and Technology and took up two courses: applied mathematics and a minor in computer science. At around the same time, he had already envisioned building a video conferencing platform that would better connect with him with his long-time girlfriend who was only accessible via a 10-hour train ride. Essentially, Zoom's roots can be traced from Yuan's long-distance relationship with his girlfriend whom he eventually married right after college.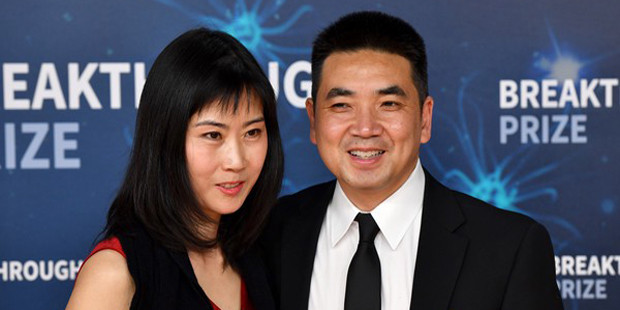 After obtaining his bachelor's degree, Yuan took up his master's at the China University of Mining and Technology in Beijing with a specialization in geology engineering. He would stay in Beijing for several months after finishing his master's.
Early Career
Yuan moved to Japan to attend a training program after spending most of his education years in Beijing. At around 1995 in Tokyo, he came across Microsoft founder Bill Gates who was delivering a speech on the 21st century tech boom. Yuan was inspired by Gates' message and was now convinced to move to the United States and build his career at Silicon Valley. But moving to the U.S. proved to be difficult at the beginning as it took him two years and eight visa applications before finally getting accepted into the country.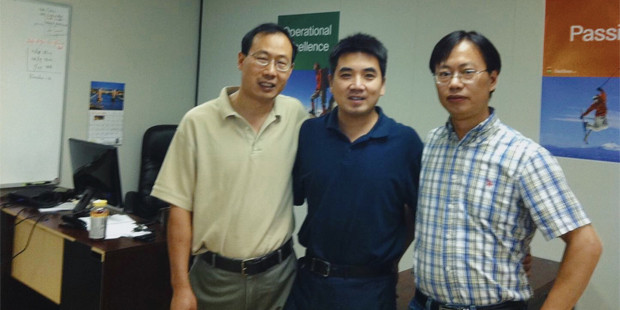 On his ninth attempt, Yuan eventually got his visa application approved and immediately moved to the U.S. to join web conferencing startup WebEx as a software engineer. At the time, he was 27 years old and was one of the company's first 20 hires. He also didn't speak English prior to his arrival and would only learn the language from his teammates. In a recent interview, Yuan mentioned that he "never took any formal English training as he was very busy writing code every day."
WebEx would be acquired by IT and networking company Cisco for $3.2 billion in 2007. Before the acquisition, WebEx had become a market leader in on-demand collaboration applications. Cisco completed the acquisition with the hope of creating a unified communications platform particularly within the small to medium business (SMB) segment.
The acquisition also gave Yuan a major promotion as he was appointed as Cisco WebEx's Corporate VP of engineering. He would revive his plan to develop a video conferencing platform, a plan that he started to work on in college, as customers were dissatisfied with Cisco and WebEx's current collaboration tools. He pitched the idea to company executives but it was immediately rejected. This led Yuan to step down from his 14-year career at Cisco WebEx and start the company that would become Zoom Video Communications.
Zoom Founder and CEO
Zoom began as Saasbee Inc. in 2011. Around 40 engineers from Cisco followed Yuan in his new venture. The company initially faced difficulties with funding early on but eventually landed a $3 million seed funding from WebEx founder Subrah Iyar, former Cisco SVP Dan Scheinman, and several other investors.
Yuan renamed the company "Zoom" after drawing inspiration from Thacher Hurd's children's book "Zoom City." A beta version of the Zoom app was launched in 2012 with Stanford University named as the company's first customer. A year later, the app was officially launched and the company raised $6 million in a Series A funding round led by Qualcomm Ventures. Subrah Iyar and Dan Scheinman as well as Yahoo! Founder Jerry Yang also participated in the investment round. By May 2013, Zoom quickly ballooned to more than one million users.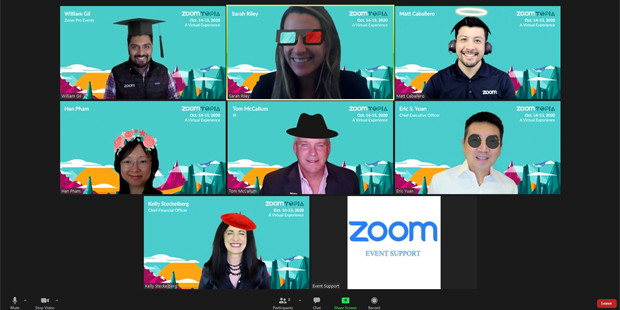 Headquartered in San Jose, California, Zoom is more than just a video conferencing app as it is an all-in-one platform that is also capable of audio conferencing, web conferencing, and instant messaging. It comes with a free, pro, and enterprise plan. With the free plan, users can hold an unlimited number of meetings but each Zoom meeting is capped at 40 minutes each. For the pro and enterprise plans, the former costs $14.99 and can accommodate 100 people while the latter costs $19.99 per month and can accommodate up to 1,000 people. Meetings are capped at 30 hours for pro while there are no caps for the business subscription.
In 2020, Zoom became one of the most successful companies in the world. In the third quarter of 2020 alone, the company generated $777 million in revenues, more than 400% based on year-on-year data. The company's massive revenue resulted from thousands of users subscribing to its pro and enterprise plans as the Coronavirus pandemic forced individuals and companies alike to shift to remote work setups. Even with international health officials predicting significantly reduced Covid infections by 2021, the company is still forecasting similar revenue numbers for the year: 328%-331% with adjusted earnings to soar between a massive 413% and 427%.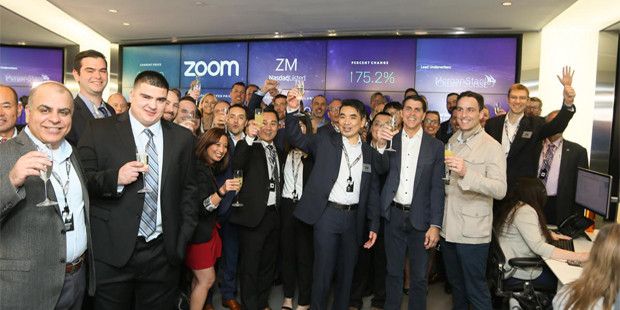 Many consider Zoom to be an "overnight success" but it actually took the company nine years to get to where it is today. Additionally, the company isn't also known to deliver a great product but also develop an environment where individuals can seamlessly work with each other on a regular basis. According to Yuan, he had always valued company culture above everything else, of which one company value "care" is something that he wants his employees to practice not just within the company premises but outside of it. "Our Caring philosophy isn't a one-off that is explained in employee training and then never discussed again, it is a common refrain in our all-hands meetings and it is the core of the work at Zoom," according to Yuan.
Since the Eric Yuan leadership style also adopts a Caring philosophy, it's not surprising that Yuan doesn't rule with an iron fist. It is known that the Zoom CEO is a popular figure among his peers, with his popularity being recognized by career website Comparably naming him the "Best CEO of 2020." He also doesn't shy away from replying to customer emails personally, taking the time off from his busy schedule to reach out to customers and address their concerns. Aside from that, he is also the main beneficiary of the company's success, with his net worth soaring to $15 billion as of January 2021.
Personal Life
Yuan is married and has three children. He married his long-time girlfriend Sherry at the age of 22 while taking up his master's at China University of Mining and Technology. The Zoom founder is an American citizen since 2007 with his company being incorporated in Delaware.
Zoom may have soared to impressive heights in the previous year but it couldn't be possible without the brilliance of its founder and leader. Whether Zoom CEO Eric Yuan remains the company for the rest of his life or decides to invest in another venture in the near future, there is no denying that he practices the right values and displays the right attitude every time he takes on a new challenge.
Full Name :

Eric Subrah Yuan
Zodiac Sign :
Birth Place :

Tai'an
Shandong
Education :

China University of Mining and Technology
Occupation :

CEO , Entrepreneur , Engineer
Industry :
Networth :

$15 Billion
Want to Be Successful?
Learn Secrets from People Who Already Made It
Please enter valid Email