Most Expensive Concert Stages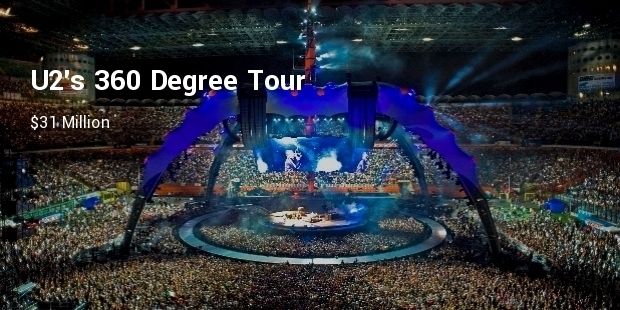 Music- the earliest and the most common passion present in the human beings. Since the inception of humankind, music has been an important part of their lives and it continues to be so till the date. Music has proven to be a stress reliever, a motivator, mood changer and a perfect form of relaxation. People spend a lot of money to go to concerts and hear their favorite musician sing or play for them. In return, the musician makes sure that the fans have no less than the best.
Let us have a look at the most expensive concert stages
1. U2's 360 degree tour- $31 Million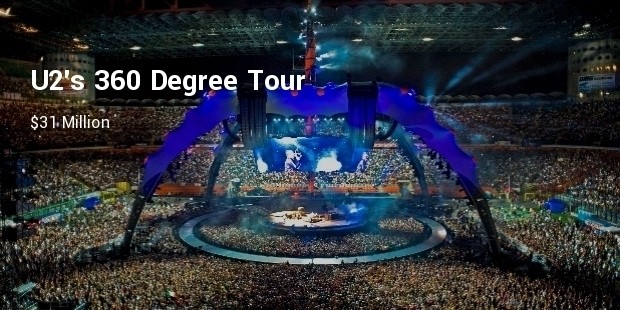 As the name suggests, the stage was a 360 degree stage in which every fan could have a look of them performing. The archanid of the stage was called "the claw and it weighed 200 tons with a height of 151 feet!
2. Roger waters' The Wall Tour: $10 Million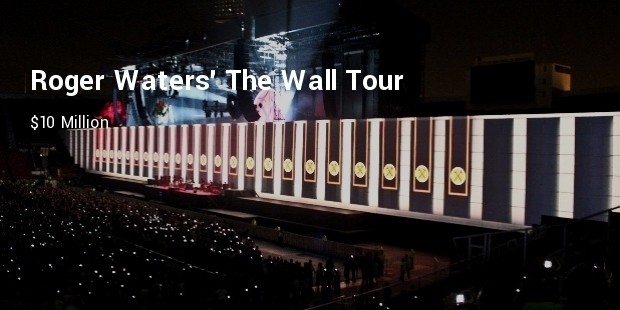 Inspired by the Pink Floyd's The Wall album, this tour aimed at spreading an anti-war message with the perfect blend of theatrics, stage performances, and the props. The video screen itselfwas of more than 500 feet in length and 80 feet in height. It also had a huge wall and an inflatable pig.
3. Madonna's sticky and sweet tour-$ 2 Million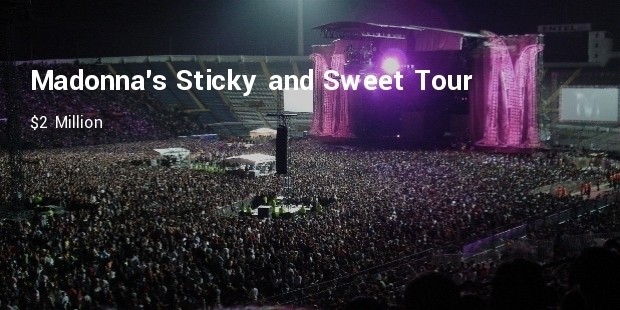 The extravagant Madonna had two Ms on the stage encrusted with diamonds. Each of the M costed a million. the whole tour costed around 261 Million dollars. The stage also had a T-shaped catwalk track.
4. The Rolling Stones' A Bigger Bang tour- $1.6 Million

The half a decade old band of musicians gave the best to their fans with a 85 foot tall and 200 foot wide structure which was accompanied by a flambouyant firework show and computer generated graphics. It also had two 60 feet towers for fans.
5. Lady Gaga's Born This Way's Ball- $1 Million
The set and the concert was designed by her itself and it was no less than a technological revolution. It was a a three dimensional five stories tall structure which revolved around a humungous Gothic castle.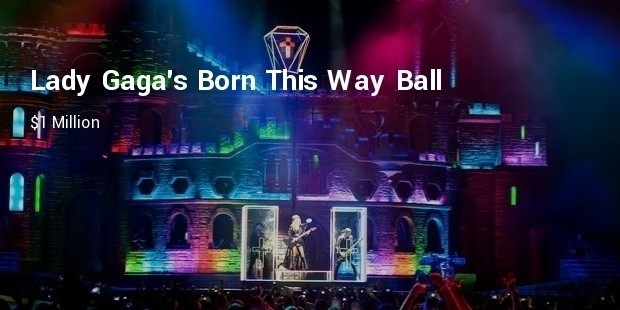 Passion finds no limits and everything is possible if you have a strong dedication, work hard, and have money to spend!

Want to Be Successful?
Learn Secrets from People Who Already Made It
Please enter valid Email