Most Expensive Production Bike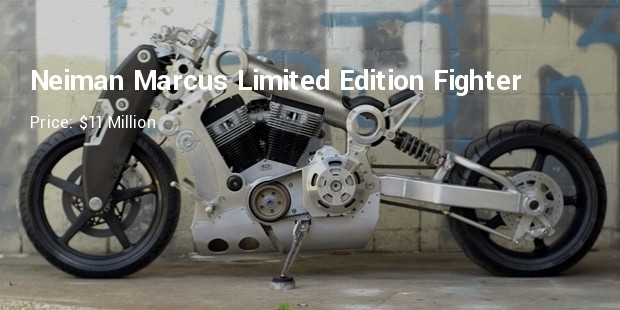 People who love have craziness for bike riding. For the beginning of its journey, bikes have proved its effectiveness among people. Feeling freedom in the open air, while riding is the most rudimentary element for the madness. As a contemptible automobile with low energy expenditure, it is much admired among all aged persons.
There few giant company in the earth who take the bike beyond the conventional significance. These expensive numerous creations outlook is enough to make an extraordinary impression. The designed features like headlight, handle, wheel, seat etc along with speed, controlling system, start up etc make them distinguishable in value among all. Small list among the most expensive production bike is published
1. Neiman Marcus Limited Edition Fighter ($11 Million)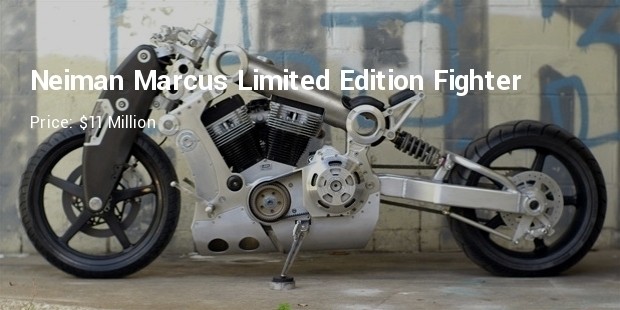 Surprisingly the famous retail shop Neiman Marcus came with its limited edition bike. By starting selling at a price $110,000 ends by an auction at $11 million. The 45 pieces contained limited edition bike can speed up to 190 miles hourly.
2. 1949 E90 AJS Porcupine ($7 Million)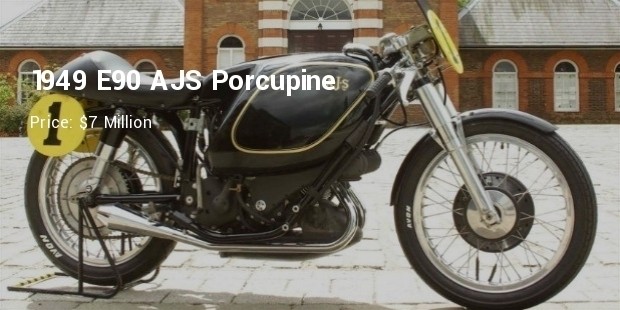 The legendary 1949 E90 AJS Porcupine bike was only marketed in four editions. This model has gained the pride to be the only twin cylinder motorcycle which owns the 500cc world bike championship by driver Les Graham. Though the design modified soon after the championship, the model has become the rarest.
3. Ecosse Spirit ($3.6 Million)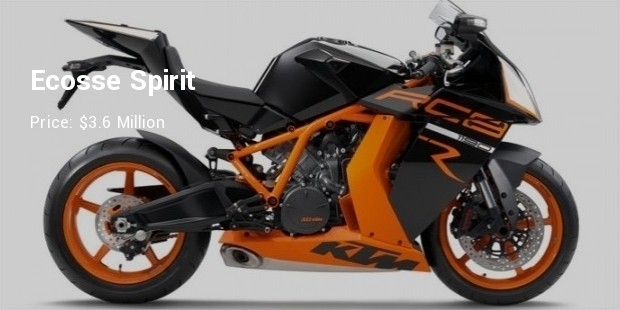 This is the choice for the speed lovers. A teamwork of three engineers from the USA and the UK yields with this great creation which have 230 miles hourly speed. For buying this crazy technology, you have to take a two weeks training of self-safety in Ecosse Spirit headquarter.
4. Hildebrand & Wolfmuller ($3.5 Million)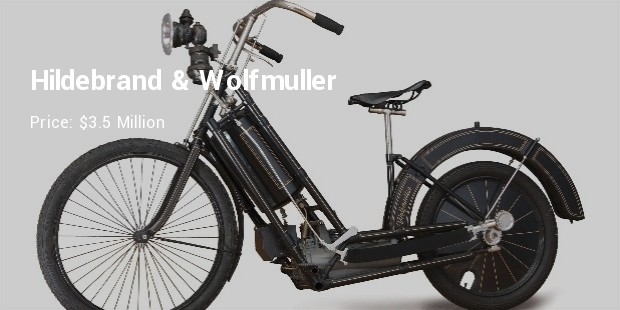 This is not just a bike; it's a history of the beginning of biking. Hildebrand & Wolfmüller from Germany was only manufactured in between 1894 to 1897. As the company doesn't exist after the First World War, the existence of the bike is only a few in numbers.
5. Yamaha BMS ($3,000,000)

6. Harley-Davidson Cosmic Starship ($1,500,000)

7. Dodge Tomahawk V10 Superbike ($550,000)

8. Ecosse Titanium Series FE Ti XX ($300,000)

9. Ducati Desmosedici D16RR ($232,000)

10. Ducati Testa Stretta NCR Macchia Nera Concept ($225,000)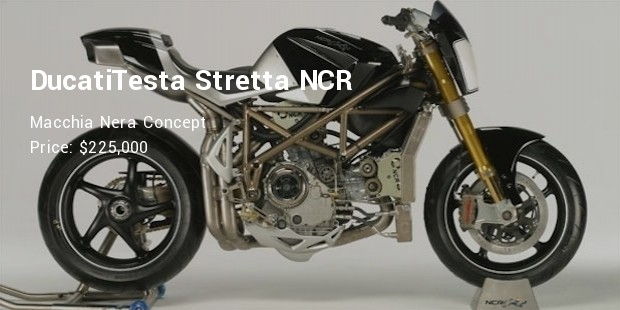 From collectors to speed lovers, production motorbikes have grasped its demand. If you are a collector then some of those expensive bikes are for providing you the chance to become history, while the others can provide speedy air shower tour amazement.

Want to Be Successful?
Learn Secrets from People Who Already Made It
Please enter valid Email