Most Expensive Chinese Art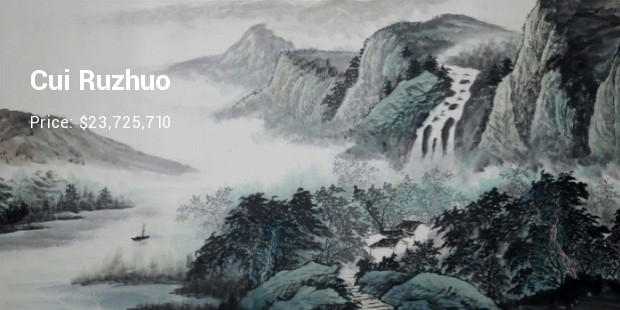 The largest populated country, China possesses a vast and varied geographic expanse, including a rich and profound culture. Chinese art is miscellaneous and inimitable and not been prejudiced by Western art and classical styles. According to many sources, Chinese art has the oldest incessant folklore in the world.
That's the reason the Chinese market remains the second largest market for the sale of fine art by value. Chinese art is the reflection of their culture and history. The simplicity and uniqueness hold the popularity of Chinese art over thousand years and make them extremely expensive. Here are the top 10 most expensive Chinese Artists:
1. Cui Ruzhuo: $23,725,710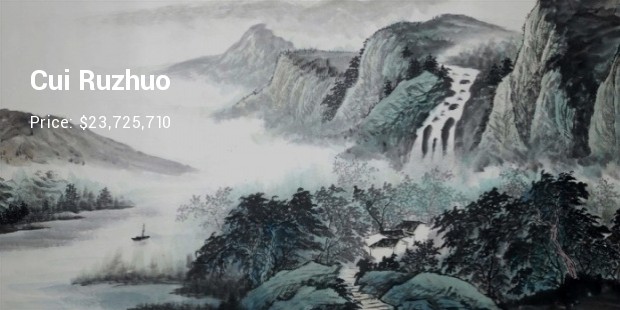 Cui Ruzhou is known for his ink-wash painting style. His famous creation "Landscape in Snow" (2006) sold for $23,725,710, at Poly Auction in Hong Kong on April 7, 2014.This finger painting represents a dramatic landscape of splendid snowfall scenery through a blending of realism and the artist's mind.
2. Zeng Fanzhi: $23,269,070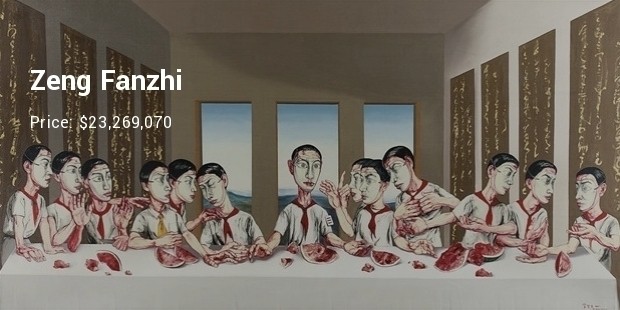 Zeng Fanzhi's prodigious work The Last Supper is a representative example in the history of contemporary Chinese art. This piece of art was inspired by the Italian Renaissance master Leonardo da Vinci containing the same title. It was sold at an enormous amount in Sotheby's Hong Kong on October 5, 2013.
3. Jin Shangyi: $13,967,306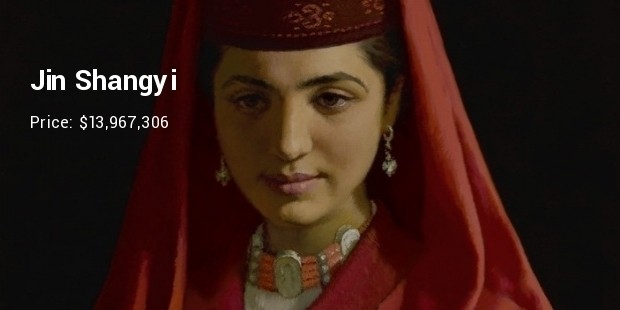 In the arena of Chinese oil canvas "Tajik Bride" is a worth mentioning limb by Jin Shangyi. This neoclassical work was sold on November 16, 2013, at China Guardian Auctions Co. Ltd. The creator uses Western classicism techniques to sketch a beautiful and elegant bride in his conception.
4. Zhang Xiaogang: $12,144,809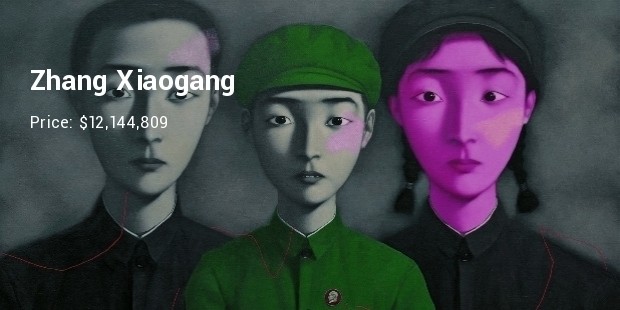 As a part of Big Family series, "Bloodline: Big Family No. 3" from 1995 stood at the top of the valued list. Zhang Xiaogang painted them based on his old family photographs. He learned to paint from his mother and established himself as a contemporary Chinese symbolic and surrealist painter. It was sold at Sotheby's Hong Kong on April 5 2014.
5. Cai Guo-Qiang: $9,545,957

6. Liu Xiaodong: $8,530,818

7. Fang Lijun: $7,664,849

8. Luo Zhongli: $6,994,462

9. Yue Minjun: $6,932,517

10. Shen Yaoyi: $6,368,368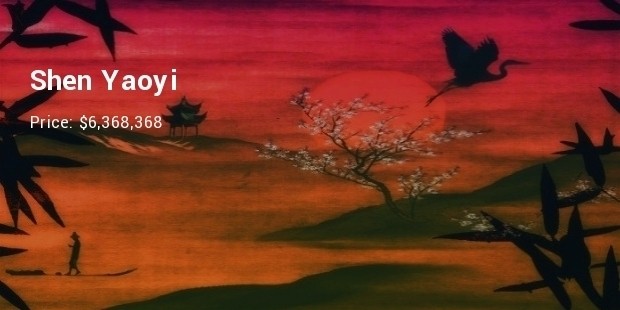 A piece of creative fine art will obviously rich your collection and intensifies the worth of your drawing room. It's an honour to be the owner of such kind of creation. Either you are a painting lover or not but this type of majestic creation will make you nostalgic for sure.
Want to Be Successful?
Learn Secrets from People Who Already Made It
Please enter valid Email