Most Expensive Rolls Royces Ever Sold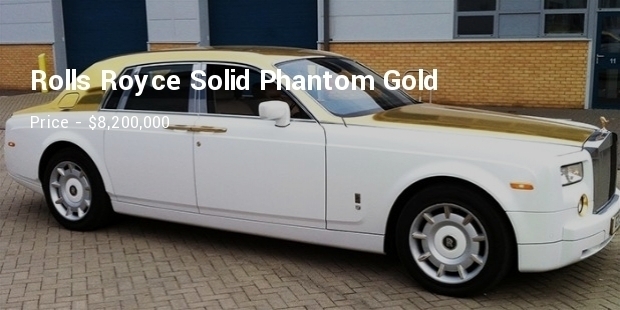 The first thing that comes to our mind when we read Rolls Royce Cars is a luxury brand. Known worldover – 'trusted to deliver excellence' Rolls Royce still keeps its name in the market as the best.
Sir Henry Royce and Charles Rolls founded this car manufacturer in 1904 almost in the beginning of the 20th century. Still now Rolls Royce has kept its place as the number one luxury car maker in the industry. Here are some of their most expensive models.
1. Rolls Royce Solid Phantom Gold : Price - $8,200,000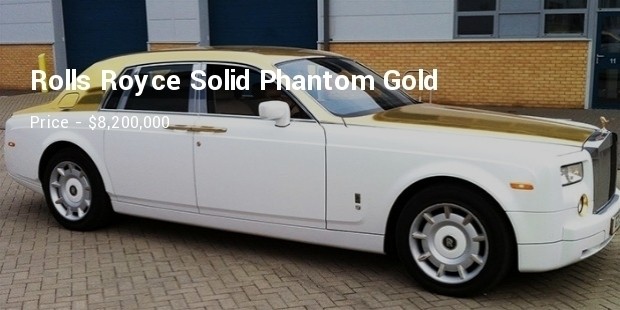 Named as the most luxurious car in the whole world this Rolls Royce car has about 120 kg gold of 18k incorporated in various parts of the vehicle, making it the most costliest. It also has some higher end security features like ballistic missiles and machine guns used for the sake of protection.
2. Rolls Royce 10HP : Price - $7,250,000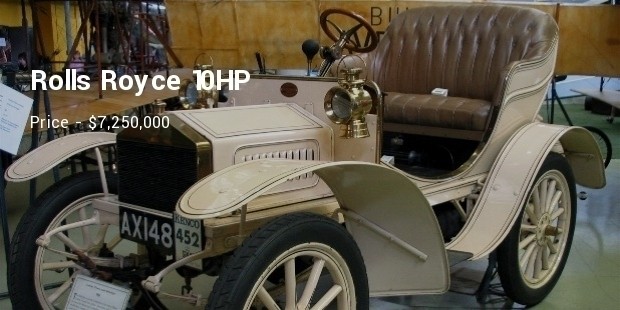 One of the first model of Rolls Royce to be created by Charles Rolls it is one of the most priced vintage collections. Originally Rolls had planned to make 19 cars of this model but only 17 of them were made. Fewer than that exist in today's world.
3. Hyperion Pininfarina : Price - $6,000,000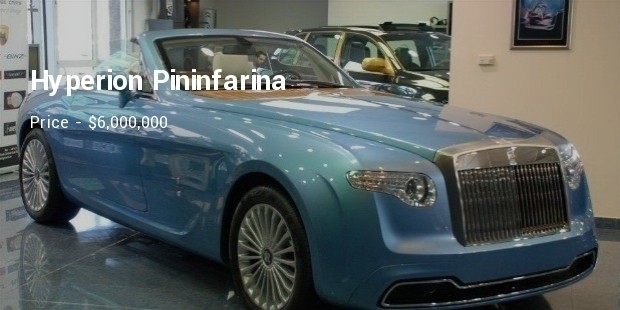 Customized for a collector – Roland Hall, this expensive and extremely beautiful Rolls Royce is a piece that only the super rich can own. It was unveiled at the Pebble Beach Concours d'Elegance in 2008.
4. Phantom Mansory Conquistador : Price - $1,000,000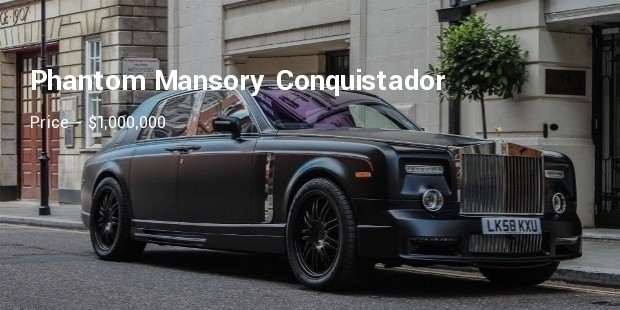 With drop dead gorgeous looks this Rolls Royce is a beauty that the rich only want to own. Some of the features of Phantom Mansory Conquistador are forged wheels, 7.5 L engine, front and rear apron, exterior mirrors and side skirts.
5. Phantom Drophead Coupe : Price - $710,000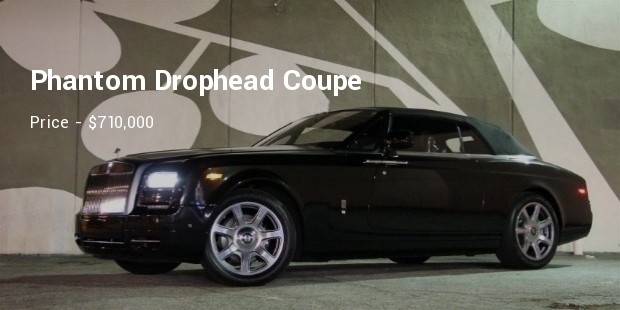 With only 35 numbers manufactured to celebrate the victory of Sir Malcolm Campbells Water Speed Record, this car is exceptionally good. Some of the features for which you will love this car are coach doors, Art Deco, and other 21st century influences. Made to resemble a British gentleman's clubroom, this car was released to celebrate Rolls Royce centennial celebrations.
6. Phantom Hearse : Price - $7000,000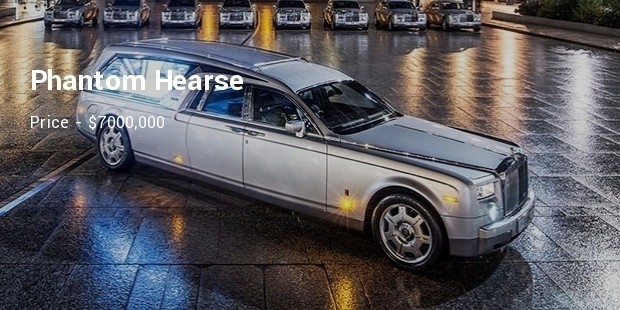 Introduced in 2012 in TAN Expo Show or the funeral car show, this luxury car has a very long body. It is assembled using 600 parts using 650 feet of welding. Some of the features of the car include V12 engine and self levelling air suspension technology.
7. Phantom : Price - $670,000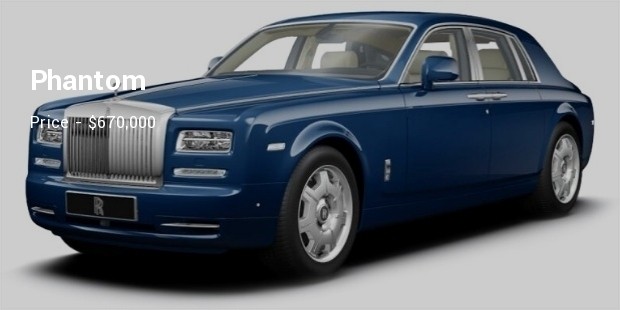 Known for its coach doors or suicide doors, this car is widely popular among millionaires and celebrities around the world. Introduced in 2003, this car won the Top Gear Car of the year. Completely customized, this car has leather interiors which are done according to the customers wishes.
8. Phantom Coupe : Price - $650,000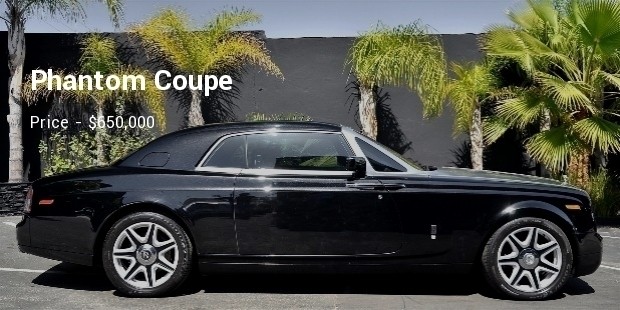 This beauty was introduced in 2008 German Auto Show. Some of the features found in this luxury car are 6.5 L V12 engine and 453 hp. A unique feature is a full-length headliner with tiny fibre optics that glow like the night sky. The coach doors can be closed with a button, the interiors are made of leather and wood veneer.
9. Wraith Masonry : Price - $600,000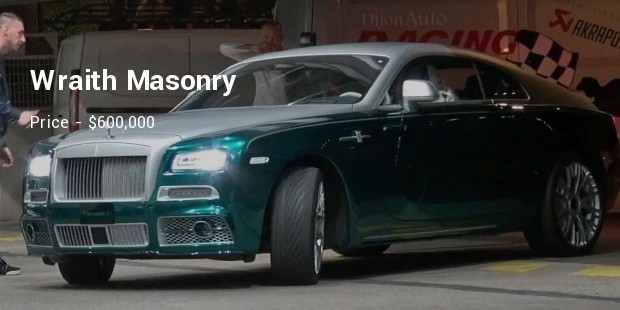 Masonry is a german firm which modifies luxury cars, this model of Rolls Royce has the following features like refined engine, top speed, new apron, stunning paint job and many more. This model is also called 'Spirit of Ecstasy'.
10. Ghost : Price - $580,000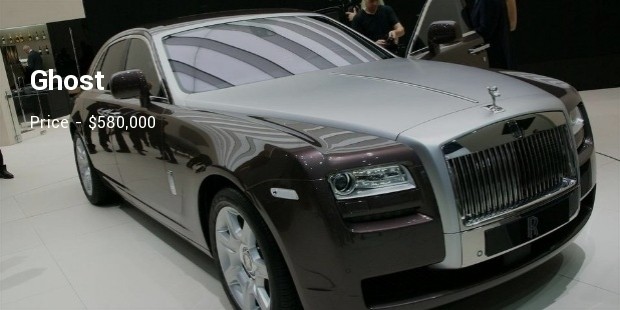 Ghost was created to make Rolls Royce affordable to the common people. It was positioned after Phantom. Some of the features of the car include an 8-speed automatic transmission and 6.6 L V12 engine.
All the luxury cars named above are indeed a treat to own. Try to buy one of them.
Want to Be Successful?
Learn Secrets from People Who Already Made It
Please enter valid Email