Most Expensive Electric Bikes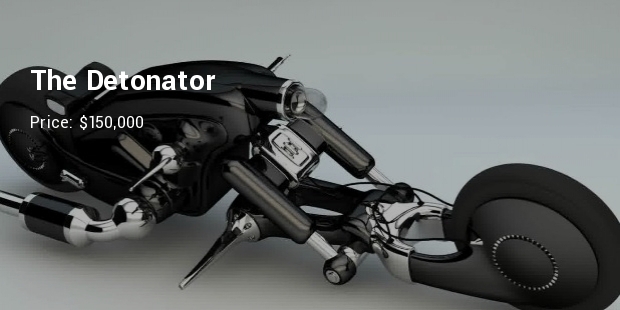 If you think that super yachts and luxury cars are the ultimate possession your fortune could buy, think again. Swanky Electric bikes have made a colossal impression around the globe and are here to stay.
With commuting to bike earning high accolades for being environmentally sociable, these ecofriendly beasts would certainly enhance your grandeur. Your head turner Electric bike not only serves as a zero emission personal transportation but also ensures that you travel with panache.
Electric bikes might be the answer to our polluted towns and congested cities.You can ascend a steep terrain with élan on these battery powered electric bikes without breaking into a sweat. Pedaling is optional. With the E- bikes being snapped up by the super-rich, we present the 8 most expensive Electric bikes money can buy:
1. The Detonator - $150,000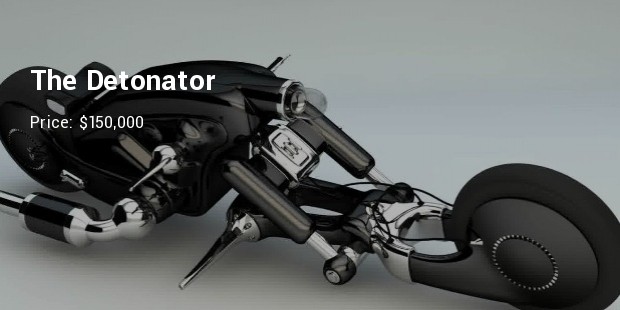 The Detonator is an 11.5 feet adrenaline pumping e-bike designed by Daniel Simon of Cosmic Motors. Inspired by the Tron Legacy, this vehicle is powered by a cutting edge engine of lithium ion batteries; the top speed on this swanky electric bike is 120mph. The batteries give 80 to 100 miles on a one hour charge.
The state of the art technology amalgamated with a uniquely futuristic design makes the Detonator the most expensive e-bike at a mere $150,000.
2. The Peraves MonoTracer Electric MTE-150 - $100,000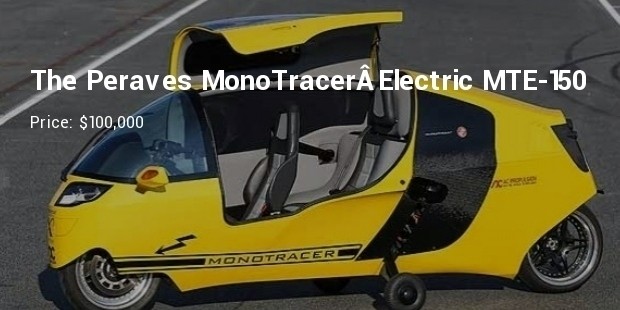 The Swiss X-Prize-winner Peraves MonoTracer MTE-150, achieves a 200 mile range with its lithium-polymer battery pack. This enclosed cabin e-bike is capable of a top speed of 150mph coupled with a sub 5 second 0-60 mph. The price of the basic model is around $80,000, while the top model will cost just a little over $100,000.
3. Black Trail BT - $80,000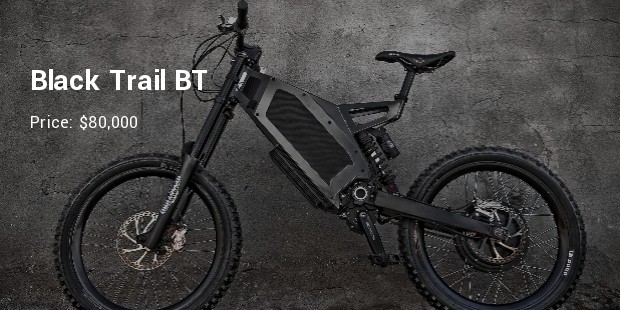 Inspired by the conventional bikes of the 1930s the Black trail BT -01 was unleashed in 2010. Designed and developed by German based PG- Bikes in collaboration with UBC, the BT-01 features a carbon fiber body perfected with high alloyed aluminum, elements likened to those used by NASA.
Priced at $80,000 the BT-01 is powered by a 1.2kw CM 48 V hybrid motor. The bike has a top speed of 65mph for a range of up to37 miles.
4. ZecOO Electric Motorcycle - $70000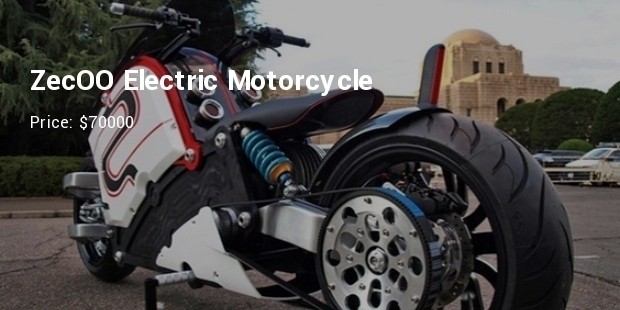 Unleashed at the 2012 Tokyo Motor show, the ZecOO has been accredited as a high performance e-bike capable of high speed. Equipped with lithium ion battery and all electric propulsion system provide the ZecOO with a top speed of 75mph capable of enabling a speed of up to 86miles of range. Owning this electric bike can set you back by $70,000.
5. Ophiro Electric Motorcycle - $70,000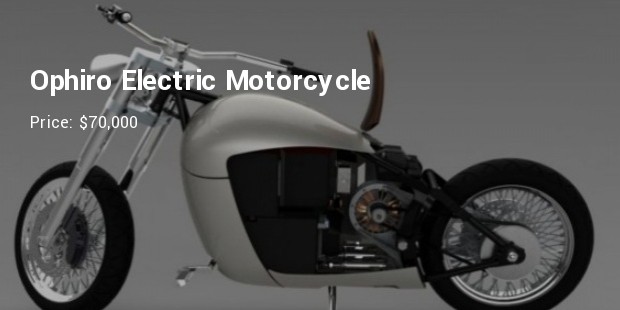 6. Mission One Electric Motorcycle - $69,000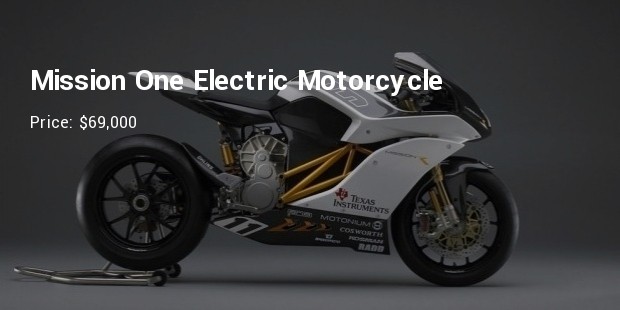 7. eROCKIT - $40,000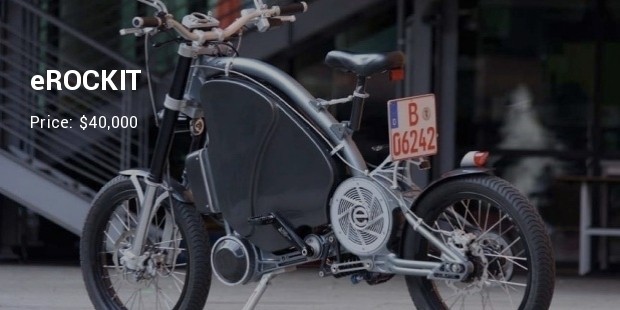 8. Terminus E Bike Royal Edition - $38,500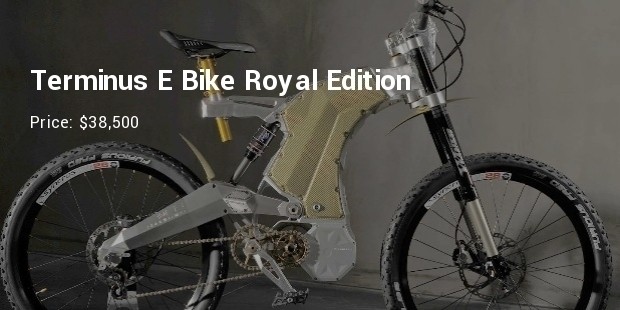 These uber-cool electric bikes are gaining quite a reputation in the luxury market. If you have a fetish for e-bikes and don't mind spending a couple of $100,000, own these road beauties and engage in a luxurious ride.
Want to Be Successful?
Learn Secrets from People Who Already Made It
Please enter valid Email