Most Expensive Patek Philippe Watches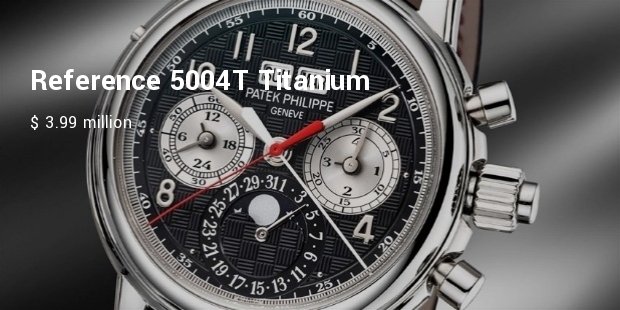 Watches, for the edges, have remained the symbol of professionalism, royalty and elegance. Patek Phillippe watches unbeatably secures the top position in watch industry. Patek Phillippe carries the lineage of making the most classic and the most beautiful looking traditional watches that have ever made. These watches are auctioned in a reasonably high prices. But people still have inclination towards these watches as Patek Philippe is synonymous to price legitimacy.
It is an independent company. Patek Phillippe watches are never displayed on the counters. Due to its high security and planning processes, it reaches to the world's best collectors directly from the factory.
1. The Henry Graves Jr. Supercomplication ($ 23.98 million)
Supercomplication is the best watch that has ever made by any watch manufacturer in the watch industry. It has in total more than 900 parts which also includes its two dials and 24 complications. It weighs more than 1 pound. This 18 karat gold pocket watch has challenged the complexities of mechanical limits and therefore reserved a historical place in the industry.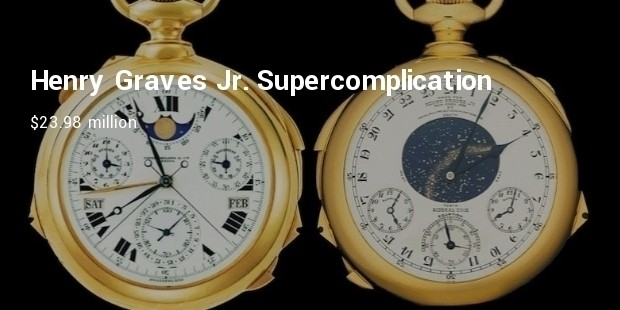 2. Reference 1527 Perpetual Calendar in 18k Rose gold ($ 5.71 million)
The Reference 1527 was made during Second World War somewhere around 1943-44. It has fetched the title of the most expensive wristwatch that has ever been sold in an auction by Patek Phillippe.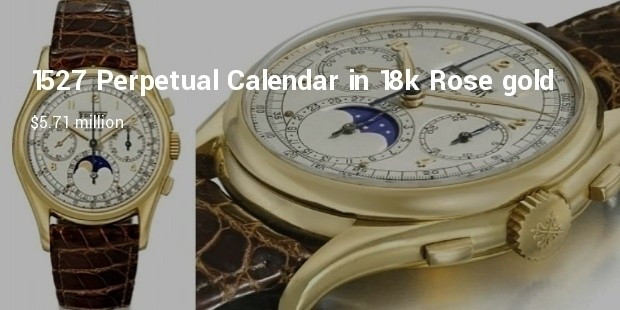 3. Caliber 89 Grand Complication Pocket Watch ($ 4.95 million)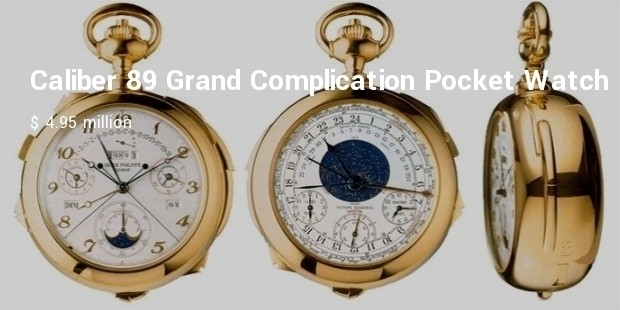 Caliber 89 was the creation of Patek Philippe on its 150th anniversary, somewhere around 1989. It took overall 9 years to complete the whole process, from initial phase of designing to manufacturing. It has in total 33 complications such as perpetual calendar, sunrise and sunset displays and so on.
4. Reference 2458 Observatory Chronometer for J.B. Champion ($ 3.99 million)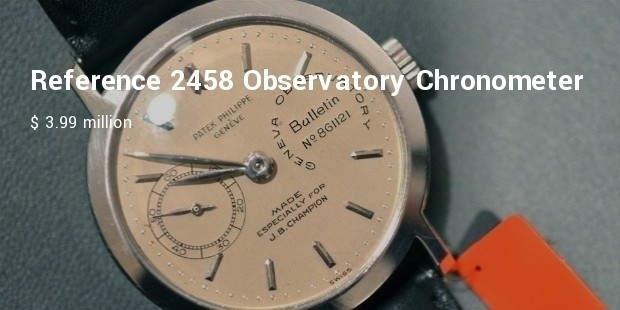 The Reference 2458 is one of the most unique watch made by Patek Phillippe. Its uniqueness is the chronometer embedded inside the watch.
5. Reference 5004T Titanium for Only Watch Auction ($ 3.99 million)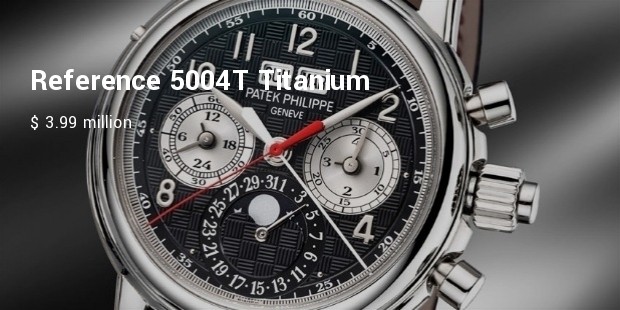 6. Reference 2499/100P "Eric Clapton" in Platinum ($ 3.64 million)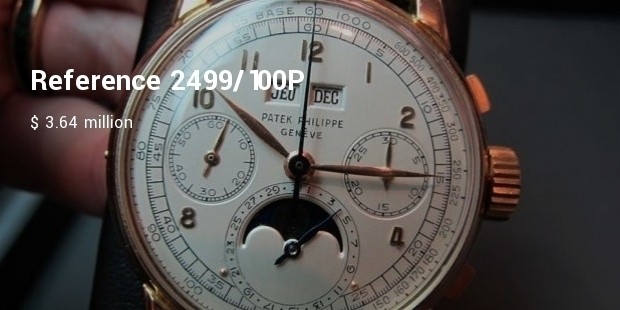 7. Unique Cushion-shaped Singe Button Chronograph in 18k White Gold ($ 3.64 million)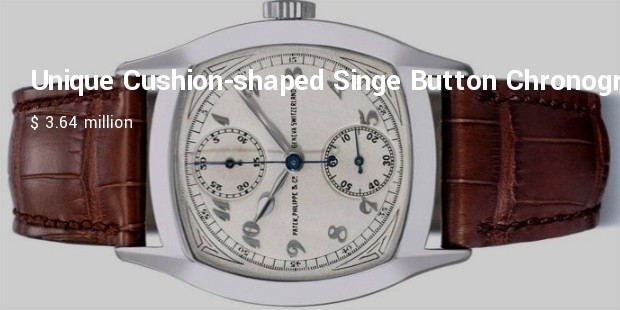 8. Unique Minute Repeater in Yellow Gold, Made for Henry Graves Jr. ($ 2.99 million)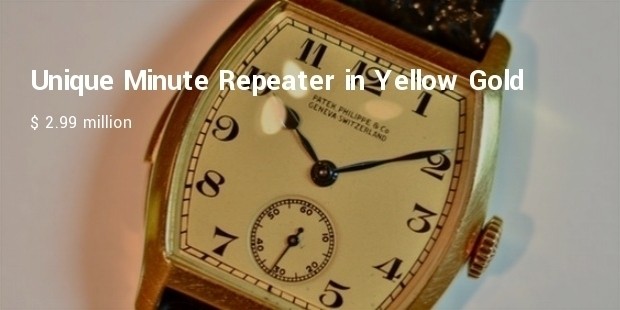 Patek Phillippe watches are historically valuable. It symbolizes the class, elegancy and uniqueness.
Want to Be Successful?
Learn Secrets from People Who Already Made It
Please enter valid Email