Most Expensive Pablo Picasso Painting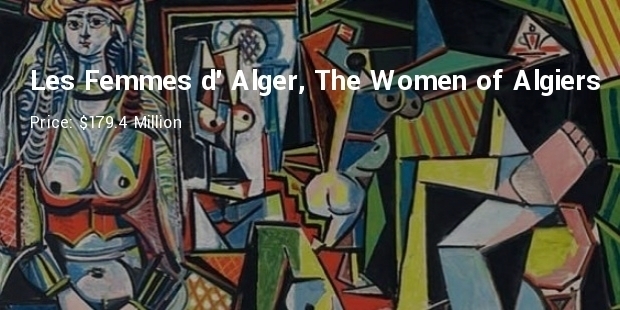 Depicting the act and action consequence, paintings are the mode of creative expression in numberless forms. Art involves people in looking a little closer at other people, and their emotions, at the environment that encircled them, everyday objects and life forms around them.
Not easily perceived, but assists in recognizing, as artists persuades the one which cannot be seen or felt easily. Art gallery is the framework or the space for exhibition of art, usually visual art where paintings are the most commonly displayed art objects.
Arts are about self-expression because the artist imagination are strongly enough about what they are doing to try and present it into a form that they, and others can come to terms with.
Pablo Picasso (1881 - 1973), is one of the greatest and most persuasive artists of the 20th century, known for instauration of the Cubist movement and away from the traditional aesthetic, by capturing the first line in the Rating of world's most expensive artists.
And now here is the list of most expensive Pablo Picasso paintings.
1. Les Femmes d' Alger, The Women of Algiers - $179.4 Million
Les Femmes d' Alger painting is the series of 15 paintings with innumerable drawings by the Spanish cubist artist, Pablo Picasso is a 1955 painting. With Eugene Delacroix's 1834 painting, this series of Women of Algiers in their Apartment is influenced. This series are one of several paintings by Picasso, in tribute to the esteemed artists. This auction record was set at Christie's in New York.
2. Le Reve ( " The Dream" ) - $156.9 Million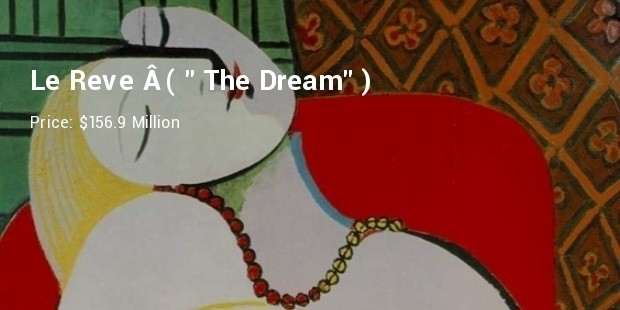 Le Reve is a 1932 oil painting by Pablo Picasso. This is said to have been painted in one afternoon, on 24 January, 1932 with its oversimplified outlines and distinct colors resembling the early Fauvism.
The New York post on March 26, 2013, has declared that SAC Capital Steven A. Cohen bought the painting from Wynn for $155 million.
3. Nude, Green Leaves and Bust - $106.5 Million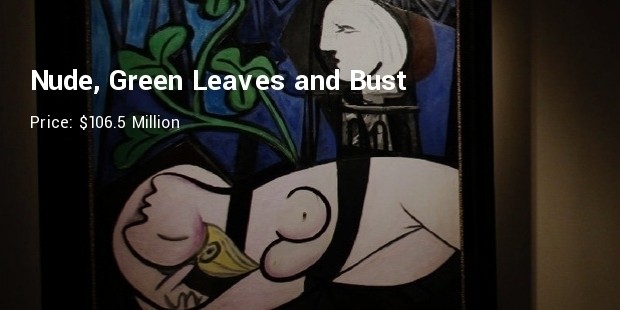 Nude, Green Leaves and Bust is the 1932 painting by Pablo Picasso, demonstrating the Mistress Marie - Therese Walter. Around six decades, this painting was in the personal collection of Los Angeles art collectors of Sydney and Frances Brody.
Was sold on May 4, 2010 at Christie's in New York City, at an auction for $106.5 Million
4. Garcon a la pipe (Boy with a pipe) - $104.2 Million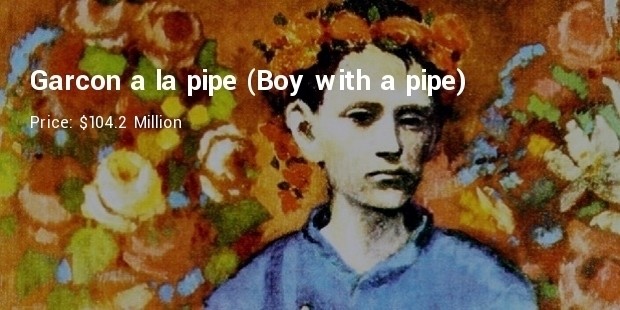 Garcon a la pipe, is the painting by Pablo Picasso in the year 1905, when Picasso was 24 years old, at his Rose Period. The oil on canvas painting is portraying the Parisian boy holding a pipe in his left hand by crown of flowers.
On May 5, 2004 the painting was sold for US $ 104.2 million at Sotheby's auction in New York city.
5. Dora Maar au Chat, Sotheby's, New York - $95.2 Million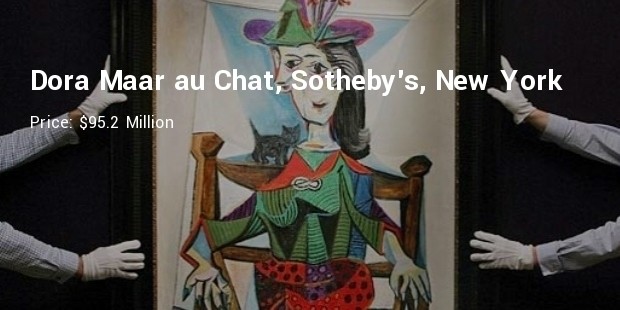 6. Les Noces de Pierrette, Binoche et Godeau, Paris - $49.3 Million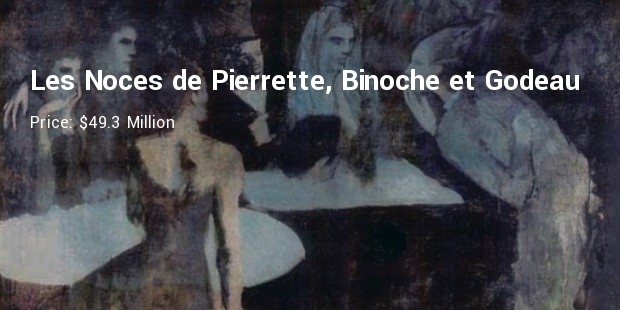 7. Yo Picasso, Sotheby's, New York - $47.9 Million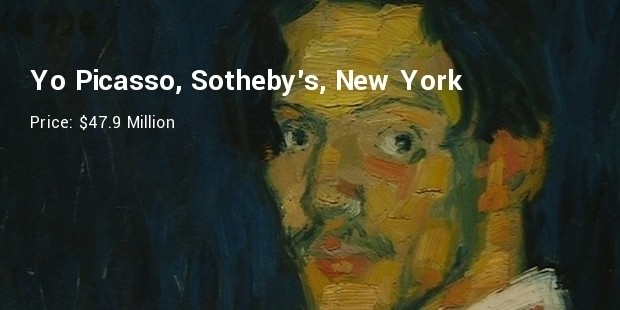 8. Au Lapin Agile, Sotheby's, New York - $40.7 Million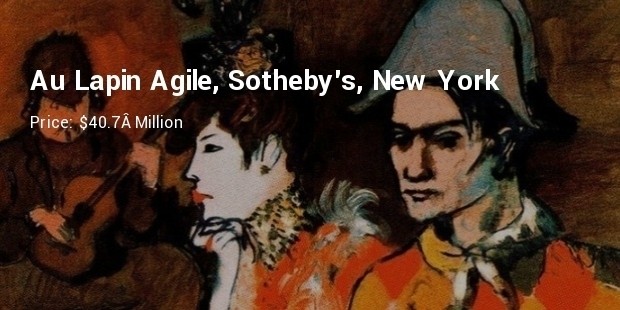 9. Acrobate et jeune arlequin, Christie's, London - $38.5 Million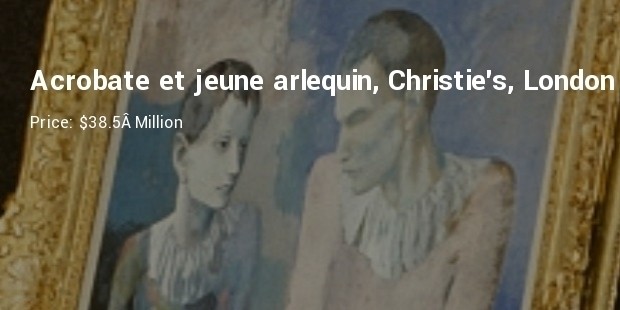 10. Femme aux Bras Croises (Women with folded arms), Christie's, New York - $55 Million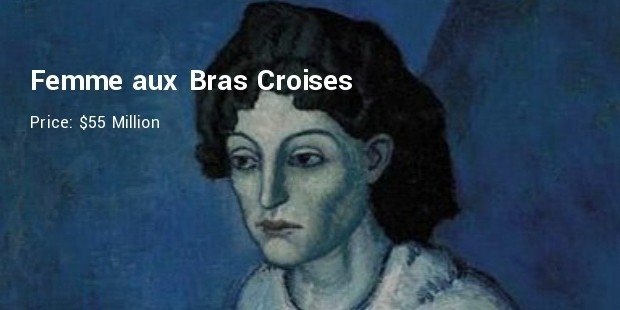 Besides the above listed inspiring paintings, the total number of artworks fabricated by Picasso has been to 50,000 appraisals that comprehend paintings, sculptures, ceramics, drawings, thousands of prints and huge tapestries and rugs.
Lot motivated with these paintings, by depicting interest towards purchasing these depressing paintings.
Want to Be Successful?
Learn Secrets from People Who Already Made It
Please enter valid Email