Most Expensive Umbrellas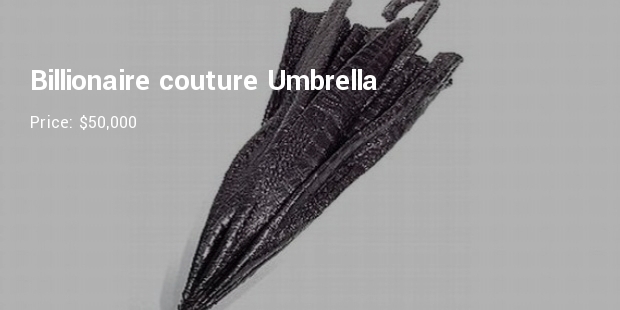 Merely used to shelter against showers and scorching heat, no match attention can be spent in shopping around for an umbrella. However, little is known about some of the world most expensive umbrellas.
As much as it may be an idea not to be relished by many, it is worth no effort in sheer mentioning of this luxurious types uniqueness. To most of these expensive types, they are fabricated out of rare quality products to spell out such ceiling prices.
To be listed are some of the world most expensive umbrellas, detailing their price and structural make up for their exclusive designs.
1. Billionaire couture Umbrella - $50,000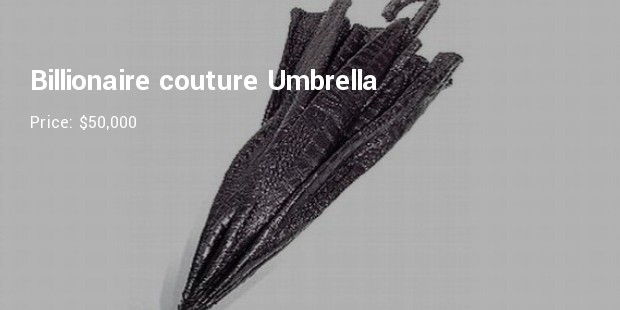 Billionaire couture Umbrellais the world's most expensive one of a kind, costing 50,000 dollars. The glossy umbrella is an original design of Angelo Galasso. It is made out of a waterproof crocodile skin and pronounced to guarantee merchantable quality. It definitely won't turn out for those embarrassing umbrella moments.
2. Swaine Adeney Brigg Men Malacca Umbrella - $1,270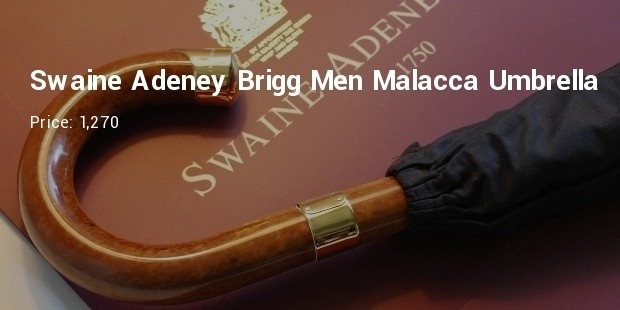 This luxurious make goes for 1,270 dollars. The umbrella is designed to have two handles and equipped with a drinking flask. Its awning comes with a purely woven black silk. Moreover, its shaft crafted out of tulip wood with a custom-made silver platting.
3. Burberry NubuckOstrick Handle Umbrella - $850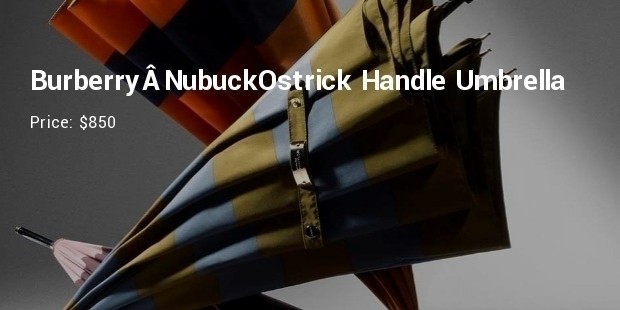 This is a British luxurious brand selling at 850 dollars. It has an elegant designs and flamboyant tint. Its canopy is made out of shower resistant polyester, blended with cotton twill. To complement its price, the handle and press-stud are all wrapped in ostrich skin.
4. SwaineAdeney Brigg Men's "Whangee" - $760

The Umbrella sells at 760 dollars. Consider pricey, this particular is adorned with eccentric finishing making it one of its kind. Its handle is designed out of particular bamboo roots. This owes to the particular qualities, which such bamboo are able to withstand when subjected.
5. Il Marchesato" Pure Silk and Swarovski Crystal Umbrella - $385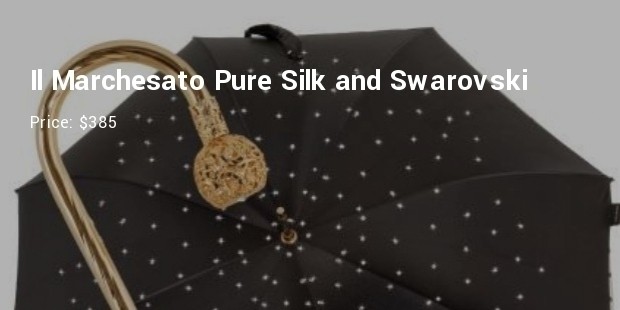 6. Pasotti Italian Umbrella with Swarovski Crystals - $360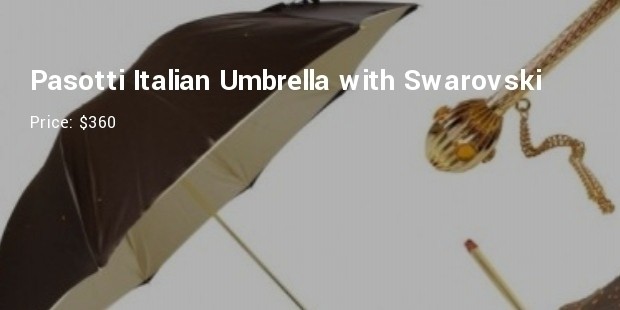 Conclusion: Most of these designs discussed have categorically been associated with male gender. With no reasons for such bias, these expensive types know no favoritism, and may go well with both genders. The only discrimination aligned, is in their choosy price, which will turn down majority of spendthrift pockets.
Want to Be Successful?
Learn Secrets from People Who Already Made It
Please enter valid Email