Most Expensive Jaguar Cars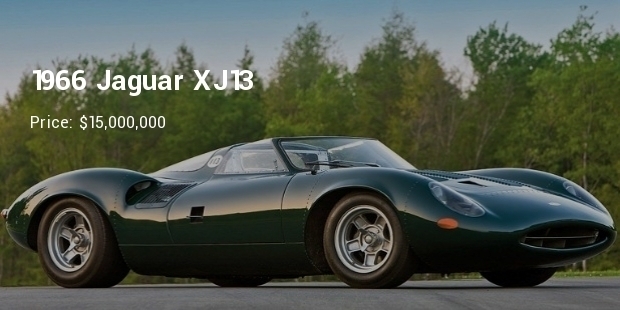 Jaguar cars represent the Jaguar Land Rover, which is a Britain based car manufacturer with its headquarters in Whitley. It has been owned by the Indian based car company Tata Motors since the year 2008.
This brand manufactures its cars at the Jaguar Castle, Bromwich assembly plant. It was announced in the year 2013 that Jaguar has been planning to introduce research and development wing in the car making world to generate new technologies.
This would involve the combination of both the academicians and engineers to work together. This would mean that automobile industry will be given a new dimension. Following are the most expensive Jaguar models in the world.
1. 1966 Jaguar XJ13 - $15,000,000

The jaguar XJ13 is a prototype racing car launched by Jaguar. Only one model was produced and it was never raced before. It was launched in the year 1966.
The XJ13 has a mid engine format with 5 liter v12 engine built up behind the driver. It can run from 0-100 km/hr in 3.4 seconds. It attains the top speed of 274km/hr.
2. The Jaguar C-X75 concept - $3,000,000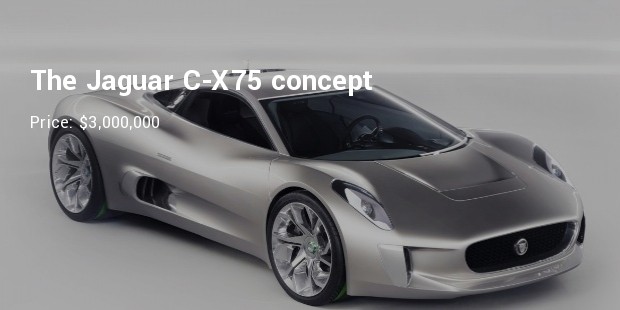 Jaguar C-X75 is a two seated hybrid electric car developed by Jaguar which was disclosed in the 2010 Paris motor show. This car produces 778 horsepower through four electric motors. It has been described as an ideal model that will persuade future technology and design.
It can accelerate from 0-100 km/hr in 3.4 seconds and can reach the top speed of 330km/hr.
3. 2003 Jaguar XF 10 concept - $3,000,000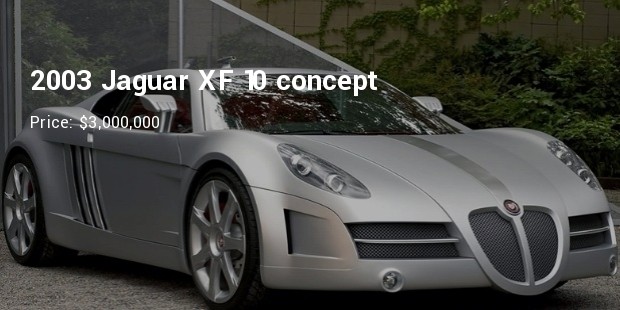 This model of Jaguar has a mid engine format with 7 liter v12 engine. It attains the top speed of 338km/hr and can go from 0-100 km/hr in 3.8 seconds. It produces 646 horsepower through four electric motors and it weighs near about 1200 kg.
4. 2000 Jaguar F-type concept - $3,000,000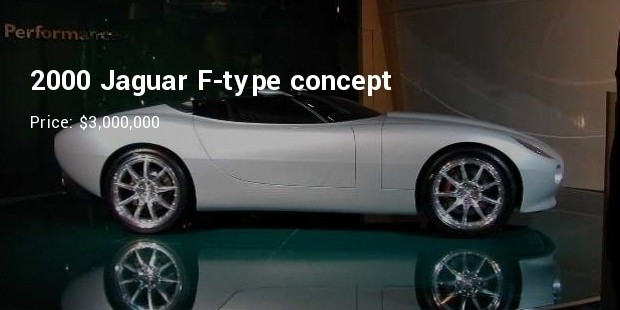 At the 2000 international North American auto show jaguar unveiled F-type concept to the world. This car is strictly a design study. This F-type concept car is the most compact Jaguar in 40 years. This f-type produces 240 horsepower v-6 engine in the s-type sedan. It can accelerate from 0-100 km/hr in 5.5 seconds.
5. 1957 jaguar XK-SS - $2,000,000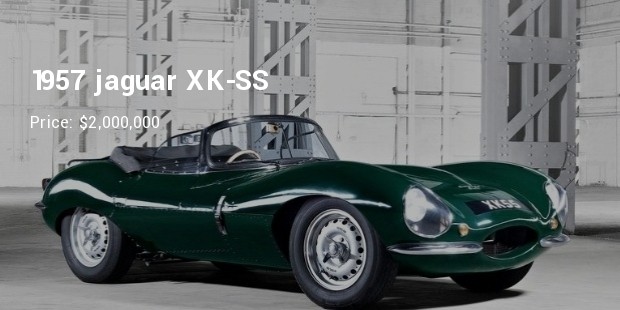 6. 1994 jaguar XJ220s - $1,800,000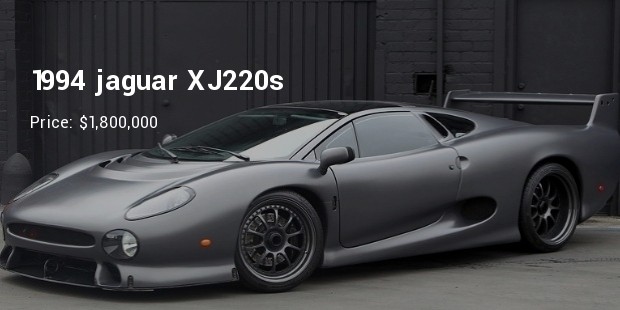 7. 1959 Lister Jaguar Costin Roadster - $1,100,000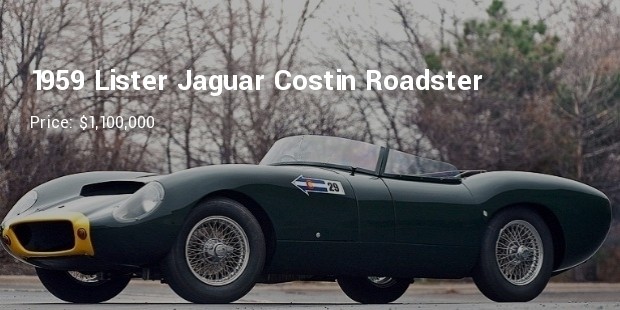 8. 1990 Jaguar XJR-15 - $950,000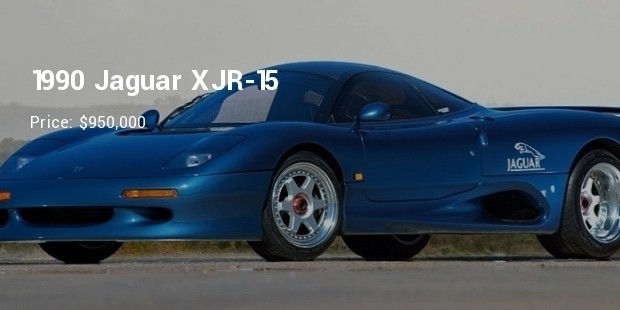 Jaguar is a well known name in the automobile industry manufacturing the best cars by integrating the latest technologies and engineering skills. Amalgamation with the Indian Car company, Tata Motors has led to an expansion of its demand to the large Indian market as well thus proving that Jaguar is an expanding and a flourishing company.
Want to Be Successful?
Learn Secrets from People Who Already Made It
Please enter valid Email