Most Expensive Jeans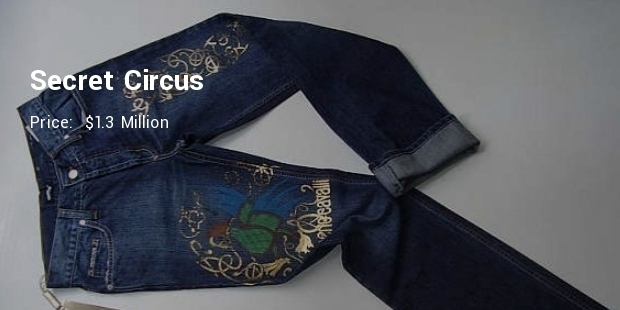 What's trendy, durable and undoubtedly fabulous always turns out to be pricey but undeniably worth the price. Jeans are not an exception; they permeate our wardrobes in ways we can't fathom. The type of jeans worn by a person is an indication of class, sophistication, glamour and taste dictated by its brand and value. Certain expensive brands make a person to be the center of attraction.
Jeans are indisputably comfortable and effortless to maintain since they are not washed regularly. Although designs revolutionize, some have been trendy for long time. And, because they are among the most posh brands, their prices are worth.
1. Secret Circus - $1.3 Million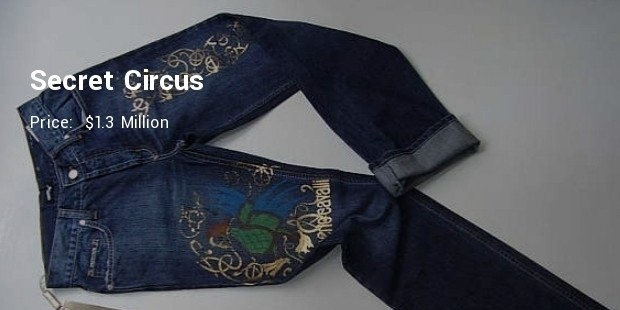 Diamonds, whether worn around the neck or at the back pockets, are every woman's best friend. This is the inspiration behind this brand of jeans created by secret circus. It has real diamonds along the back pockets, and it is popular for its classic design.
2. Dussault Apparel Thrashed Denim - $250,000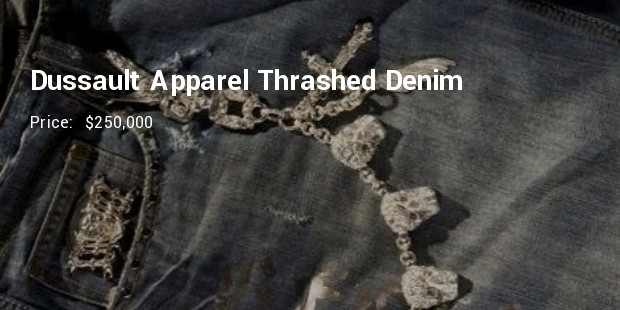 Unsurpassed comfort is the finest feature that makes this jean stand out among the most expensive brands. It's washed for 13 times, dried and painted in between each wash to remove the stiffness that would otherwise be there in new pair of jeans.
3. Levi Strauss & Co.501 - $60,000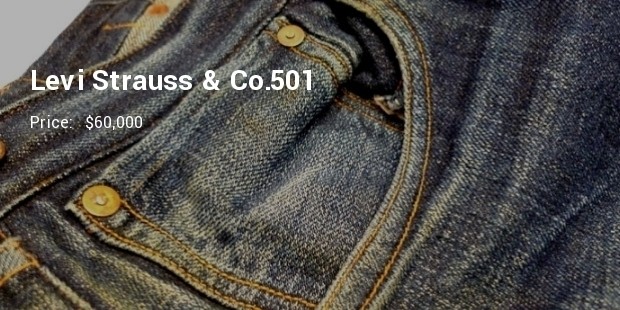 This brand has been termed as the father of denim jeans because of its age on the market. The brand dates back to the 1880s.Its weave of vintage fabric makes it genuine. With this brand of jeans worn today heritage absolutely lives on.
4. Escada - $10,000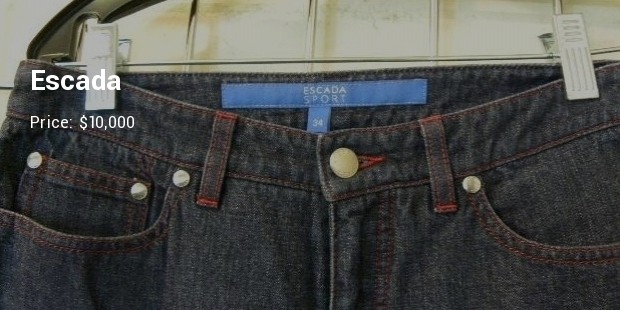 Escada designers permit customer to decide on styles and customize the jeans according to how they fancy them to look. Whether they want them to have zippers or button fly or prefer embellishments done on it, their prices range from $10,000.
5. Apo Jeans - $4,000

A jeans with silk pockets, riveting of gold, platinum or silver and buttons made of diamond are just as expensive. Made of the most expensive fabrics in the world, these jeans can be customized to suit you. The gems studded on your jeans will be certified by a prestigious jeweller.
6. Gucci - $3,100

If there is a pair of jeans liked by Kid Cudi then it is Balmain. These jeans are made of high end denim and leather. Balmain jeans have a signature rock and roll style.
7. Jeans ripped by Lion - $1,500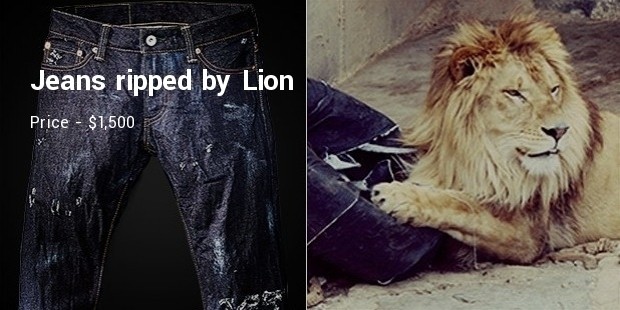 Mineko Club, a Japanese conservation group tried out a novel idea to raise money for their Club. They auctioned a jeans which were ripped off by real lions. They were sold off for a whopping $1500.
8. Dolce and Gabbana - $1,200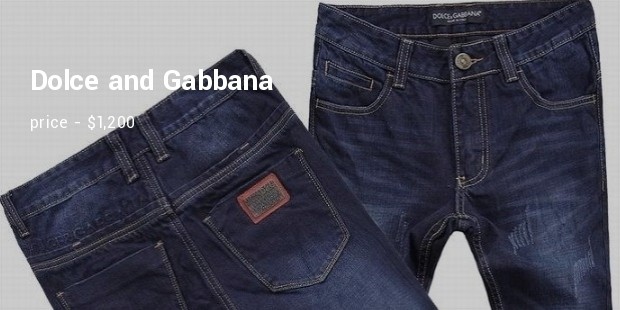 When a distressed and faded fabric is used for jeans, then you can be sure it is from Dolce and Gabba. There are embroidered designs of butterflies, pink patched pocket with logo of this prestigious fashion house.
9. Roberto Cavalli - $1,200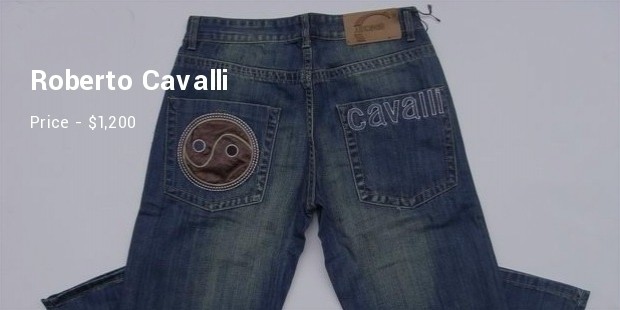 Roberto Cavalli is a favourite of Sarah Jessica Parker of Sex and City fame. Cavalli makes jeans only for women and be sure they are decorated with different jewels. These jeans are adored by all including celebrities.
10. Earnest Sewn Custom Fit - $ 1,000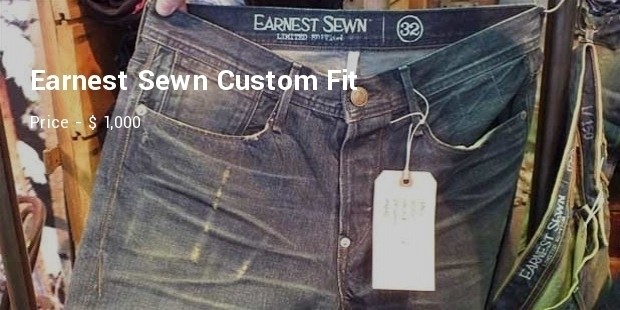 Idea of bespoke jeans cannot be described well than Earnest Sewn Custom Fit jeans. Earnest Sewn Custom Fit is known for customized design and personalized fit. After giving your actual measurements you will get the exact fit of jeans from the company.
11. True Religion - $624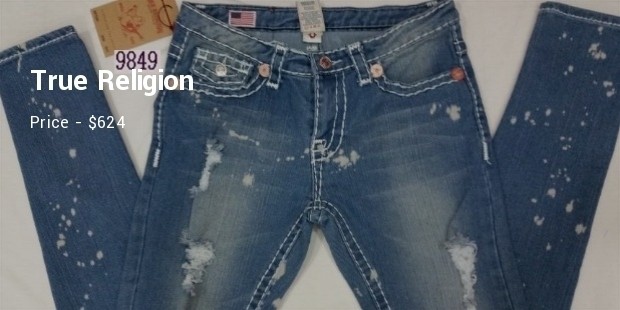 Known for giving jeans that have a bold style and quality craftsmanship True Religion is just amazing. These jeans have five pockets and sure make a designer statement. These jeans are made in Los Angeles known for the best denims in the world.
12. 7 for all Mankind - $298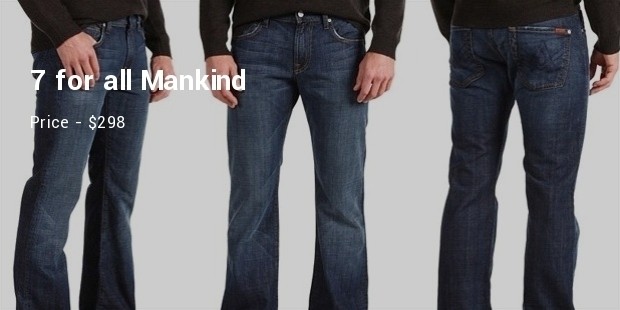 A brand that comes in various shades and colours, these jeans has a perfect fitting at the legs and thighs. Like all jeans, 7 for all Mankind also gets better with age. Comfort and style are the two things that these jeans offer its customers.
13. Citizen of Humanity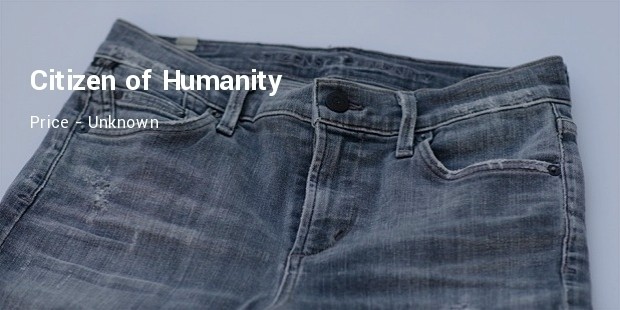 Citizens of Humanity has been providing jeans to the fashion world since 2003. These jeans are known for their style and comfort. They are also very expensive and hence available only in luxury stores.
As much as the brands can be quite dear to purchase, making that effort to purchase one for that glamorous event is worth it. It makes you stand out among the crowd and off course it's a lovely souvenir to treasure.

Want to Be Successful?
Learn Secrets from People Who Already Made It
Please enter valid Email