7 Most Expensive Jeans in the World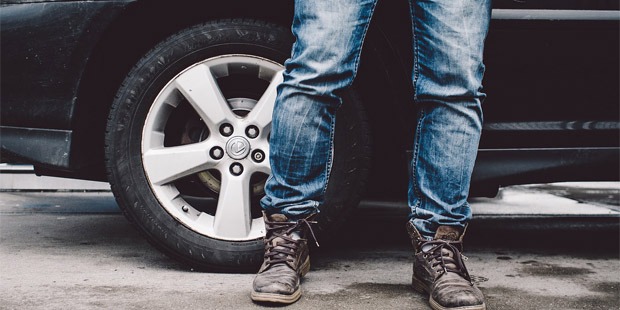 Denim Day may be an informal holiday but it is a holiday celebrated around the world encouraging people to wear jeans not just to make a fashion statement but also to raise awareness on victim-blaming and sexual violence during Sexual Assault Awareness Month. Jeans were officially introduced by Levi Strauss and Jacob Devis in the 1800s and have been a fashion staple ever since. It's safe to say that jeans will never go out of style but unfortunately not all are priced the same. Here are the seven most expensive jeans in the world:
1. Dolce & Gabbana - $1,200
It's unsurprising that one of the world's top luxury brands is also one of the most expensive jean brands for women. Milan-based Dolce & Gabbana sells their jeans at $1,200 per pair, a massive price for denim that usually costs around $50 in other retail stores.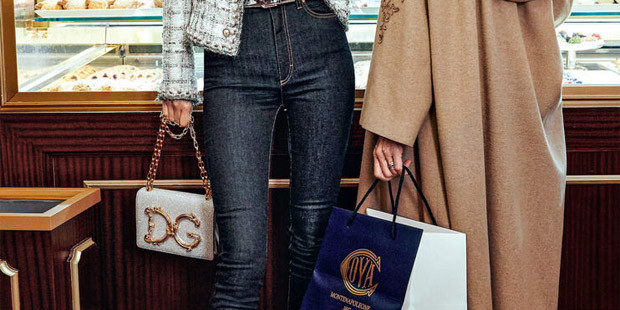 Despite the price tag, Dolce & Gabbana jeans are still some of the most popular in the market with customers having to pre-order (oftentimes waiting for weeks) before actually getting a pair. Aside from gold D&G branding, what makes this pair of jeans very pricey is that it is made from faded fabrics and features embroidered butterfly themes, unique cuts, and a pink patch back pocket.
2. Gucci Jeans - $3,100
Although Gucci is more known for its loafers, bags, and iconic logo shirts, the Italian fashion company founded in 1921 also makes some stylish (and expensive) jeans. Gucci, which makes a large variety of popular jeans across different styles, sells them for around $600 to $3,100. Even the "cheapest" Gucci denim can set buyers back $600.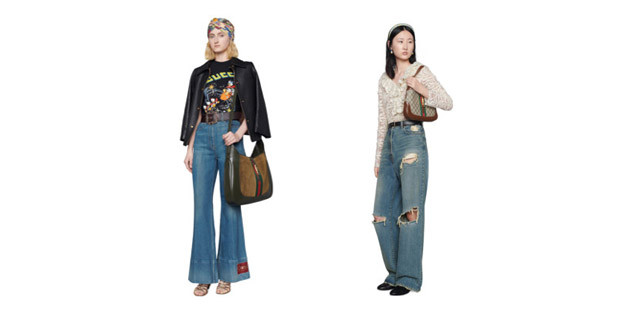 The brand cemented its place as a major player in denim design as it showcased a pair of top designer jeans styled with feathers and African beads and buttons during the 1998 Milan Fashion Week.
3. APO Jeans - $4,000
APO Jeans is not a name familiar to many. This is because the company only makes personalized jeans; premium jeans glittered with silver, gold, platinum, and diamond buttons and rivets. With these types of jeans, it's not surprising that APO Jeans have never made their presence known in any retail store around the world.
Aside from the embedded precious metals, each pair also comes with an authenticity number as well as an appraisal sheet from a top jeweler in New York. No other pants in history have received this level of luxurious and exclusive treatment other than APO.
4. Escada Jeans - $10,000
Escada is one of the top luxury brands in Germany and is best known for creating women's designer clothing. Similar to Dolce & Gabbana and APO Jeans, Escada also makes customized jeans tailored to fit the buyer's preferences and style.
Of course, the more complex the pattern the higher price the buyer will have to pay. Escada's $10,000 priced jeans are the most expensive in the luxury brand's catalog, specifically featuring Swarovski crystals embedded throughout the pants' denim exterior.
5. Levi Strauss & Co. - $60,000
Of course, the founders of this iconic bottom make an appearance on this list. A Japanese collector secured one of the original Levi Strauss & Co. jeans tailored way back in the 1800s at a price tag of $60,000. The deal still remains to be not just the most expensive Levi's jeans but also the most expensive pair of pants to be sold from an auction. Prior to that, another collector spent $46,000 for a Levi's initially sold during the 1900s.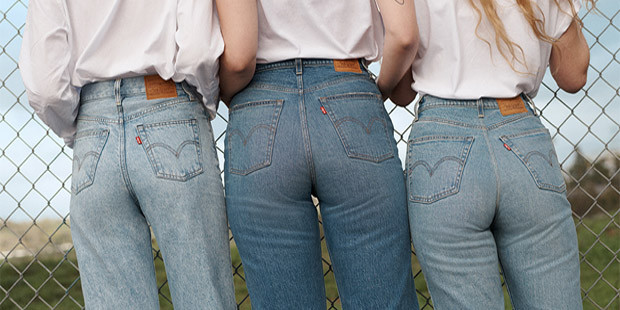 Since denim pants can no longer be worn once they start fading and tearing (around five to 10 years after being bought), one can only assume that these collectors also spent hundreds of dollars just to preserve and retain the pants' visual aesthetic.
The denim company was founded by Levi Strauss (a German immigrant and considered to be the father of denim jeans) in 1853 when he decided to use copper rivets to fix a customer's regularly torn pants, specifically using copper rivets to reinforce the pocket corners and button fly.
6. Dussault Apparel Trashed Denim - $250,000
Dussault Apparel was founded by Jason Dussault and Mashiah Vaughn as an apparel store that sells high-priced custom-made jeans, hoodies, and baseball caps. One of the store's priciest items is its "trashed denim" which takes inspiration from popular beat-up/ripped jeans.
Specifically, this trashed men's jeans is washed 13 times before getting stitched, dyed, and painted. Two rubies (one 16 carats and one 26 half-carat), a diamond (8 ½ carats), and a white and rose gold (18 carats) are also added to increase the pants' value to a quarter of a million dollars.
Aside from the price tag, what's more interesting about Dussault Apparel is that it was launched together with the production of the documentary-sitcom "Dussault Inc.", a show that revolves around Jason and Mashiah as they run their newly established fashion business.
7. Secret Circus - $1.3 Million
The diamond-studded jeans from Secret Circus Clothing is the most expensive jeans ever sold. Unlike Dussault Apparel's trashed denim which "only" has an 8 ½ carat diamond, this denim has 15, all sewn in the pants' back pocket. The 15 diamonds include 10 single carat diamonds ($69,000), a 4.63 carat marquise cut diamond ($141,000), two 6-carat round brilliant cut diamonds ($340,000 each), a 5.09 carat princess cut ($144,000), and a 5.27 pear cut ($186,000).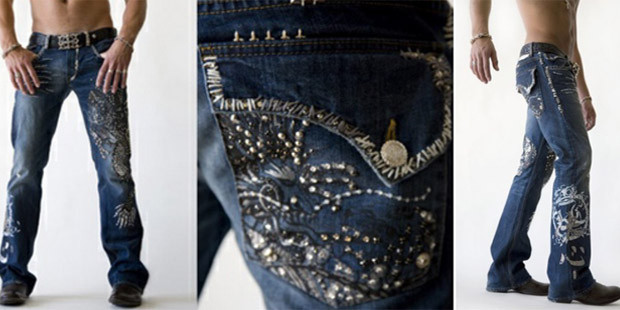 The Secret Circus jeans debuted at the 2008 London Fashion Week with one customer purchasing them for a staggering $1.3 million. The massive purchase thrust Secret Circus into the spotlight, helping it forge partnerships including a deal with the Monaco and British Grand Prix organizers to design luxury outfits for specific racing events.
Final Thoughts
It is a fact that jeans have become a staple in any individual's closet. It is also a fact that people are willing to spend thousands, if not millions of dollars, just to get to grab a pair of pants from the most expensive jeans brands. As long as these brands don't stop the production of these expensive outfits, expect that people to buy them no matter what the cost. Who knows, one company may be releasing some jeans costing $2 million in the foreseeable future.
Want to Be Successful?
Learn Secrets from People Who Already Made It
Please enter valid Email