Most Expensive Vacation Destinations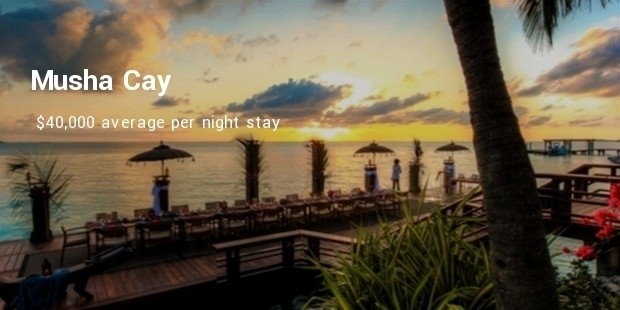 Everyone in this world wants to go to some attractive places to spend their vacations. By visiting different places in the world people become aware of various cultures in different countries. These days there is a trend of going to different places in vacations to show their status and enjoy their holidays with their families and friends.
1. Musha Cay – Island on rent $40,000 average per night stay

This place is very popular among the rich people due to its charges. It consists of total 11 islands which are very beautiful and full of nature.There are many activities which attracts more people like under water fishing and diving as well. People can enjoy personal fireworks if additional money is spent on it.
2. Paris - $26,000 per night

It has a traditional history as is known as a place of romance. Most famous place of Paris is Eiffel Tower. There are many royal palaces there which are the main attraction for the people visiting there.
3. Dubai - $20,000 per night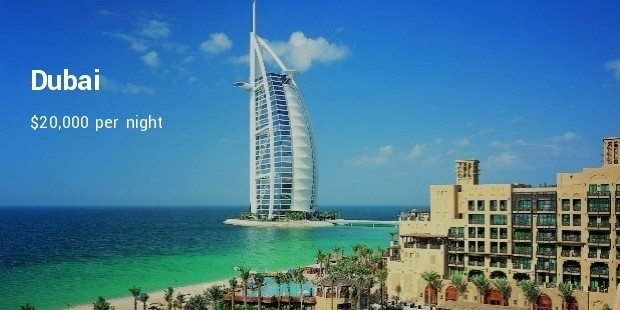 This country is very rich in natural resources like oil etc. There are many famous places of Dubai which are the center of attraction for many people like Burj Al Arab, Ferrari world, Water parks, JBR walk etc. The shopping in this country is very expensive .
4. Seychelles - $ 3,000 per day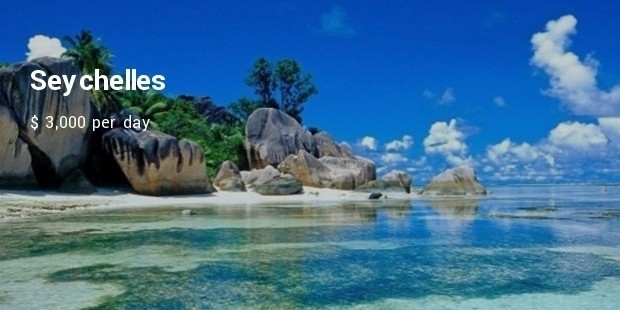 It is a beautiful island which has further many islands in it. It is located Indian Ocean. This island is basically private and has many attractive villas for attracting more visitors. There are many facilities there like Jacuzzis, pools etc.
5. Tuscany - $3,000 - $4,000 per week

6. Bora Bora - $800 per day

7. New York City - $730 per day

8. British Virgin Islands - $700 per day

9. Fiji - $600 per day

10. Oslo - $150 per day

A Vacation means beautiful surroundings and at times noise free , away from the hustle bustle and daily chores of life. Above are few such beautiful beaches which can grant solace from the daily GRIND.
Want to Be Successful?
Learn Secrets from People Who Already Made It
Please enter valid Email